Extrapolating the idea of sustainability to basically mean 'no more new s**t', Matt Woods has a design stratagem like no other.
Each project is beautiful, authentic and entirely of its own evolution. Reworking found and repurposed objects, materials and finishes through his unique and very serious design thinking, providing an amazing sense of style and commitment to delivering incredible interiors, a Woods interior is like no other. Moreover, each project conceptually envelops sustainability from a new and ever-expanding set of criteria that goes well beyond the solar mitigation of most.
Here, Woods tells us 5 of his favourite things.
1. Iron Chain (Moscow), Custom sportster (Harley Davidson)
It's apparent we're living in a time of unprecedented waste. From fashion to electronics to interiors to vehicles, it seems like very few things are built to last. It's one of the reasons I love custom motorbike culture. It's a unique skill to take an often 'obsolete' machine and repurpose it into a mobile and usable work of art.
—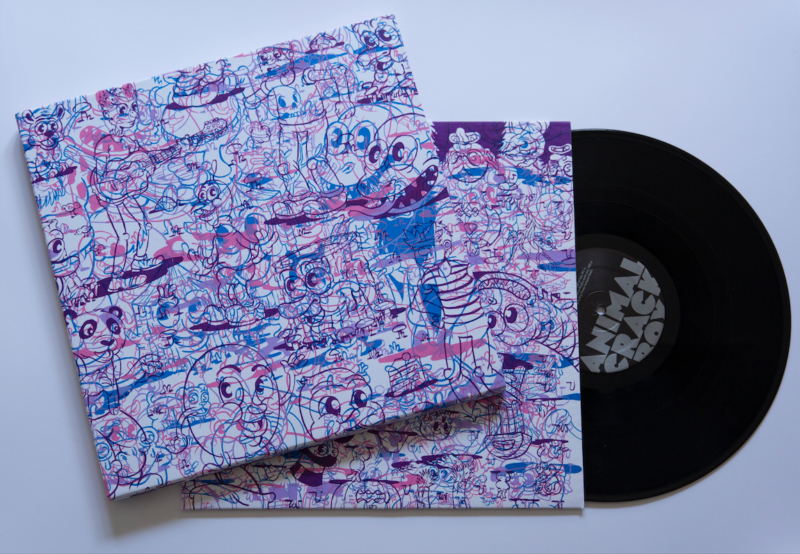 2. Animal Collective, Animal Crack Box (Catsup Plate Records)
My workdays are 'soundtracked' by a fairly eclectic musical mix, yet one of the bands I'm most inspired by is Animal Collective. Animal Crack Box is a three-LP collection of weird, experimental noise tracks, which had a release of only 1000 copies. My own copy sat unopened for quite a few months before curiosity got the better of me and it now has pride of place on the record shelf.
—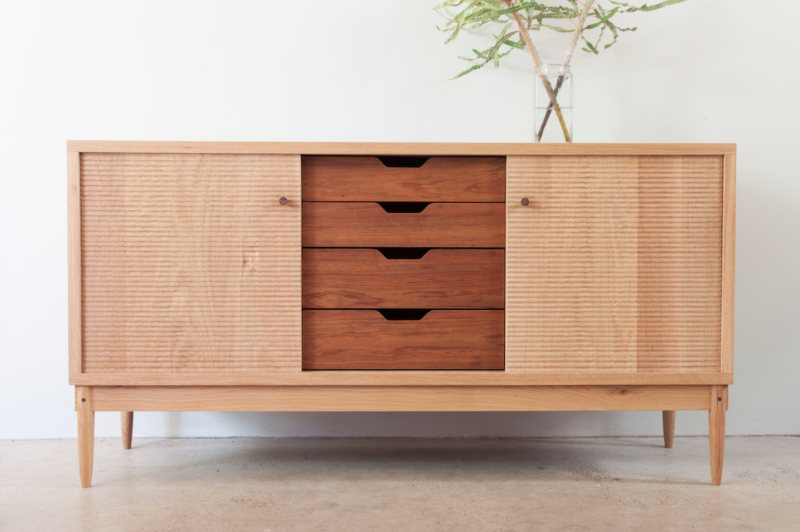 3. Jonathan West, Sideboard in white oak and Tasmanian Blackwood
I was fortunate enough to clock this sideboard by Jonathan West at a furniture fair last year and it's stuck with me ever since. Beautifully handcrafted and flawlessly executed, it's undoubtedly modern Australian design, but with just the right amount of a hat-tip to its mid-century predecessors.
—
4. Cleon Peterson, Balance of Power
I'm completely enamoured of much of what Cleon Peterson does and I am a big fan of when he translates his paintings into ceramic sculptures. As with most of his artworks, he largely sticks with a monochromatic colour palette to get his simple, graphic and brutal messages across.
—
5. Silvio Coppola, Quinta lamp and room divider
Quinta is an amazing piece of multi-purpose industrial design and I can't fault its simple form and function. Not only do I love its utilitarian aesthetic, but it throws this amazingly soft and diffused indirect light.
This article originally appeared in inside 95 – available digitally through Zinio.
—
Want to know the 5 favourite things of the Australian Tapestry Workshop director Antonia Syme? Take a look here.