Hitting shelves in November, Living Outside is a collection of residential gardens representing the most ambitious and inspiring contemporary interpretations of mid-century Australian design.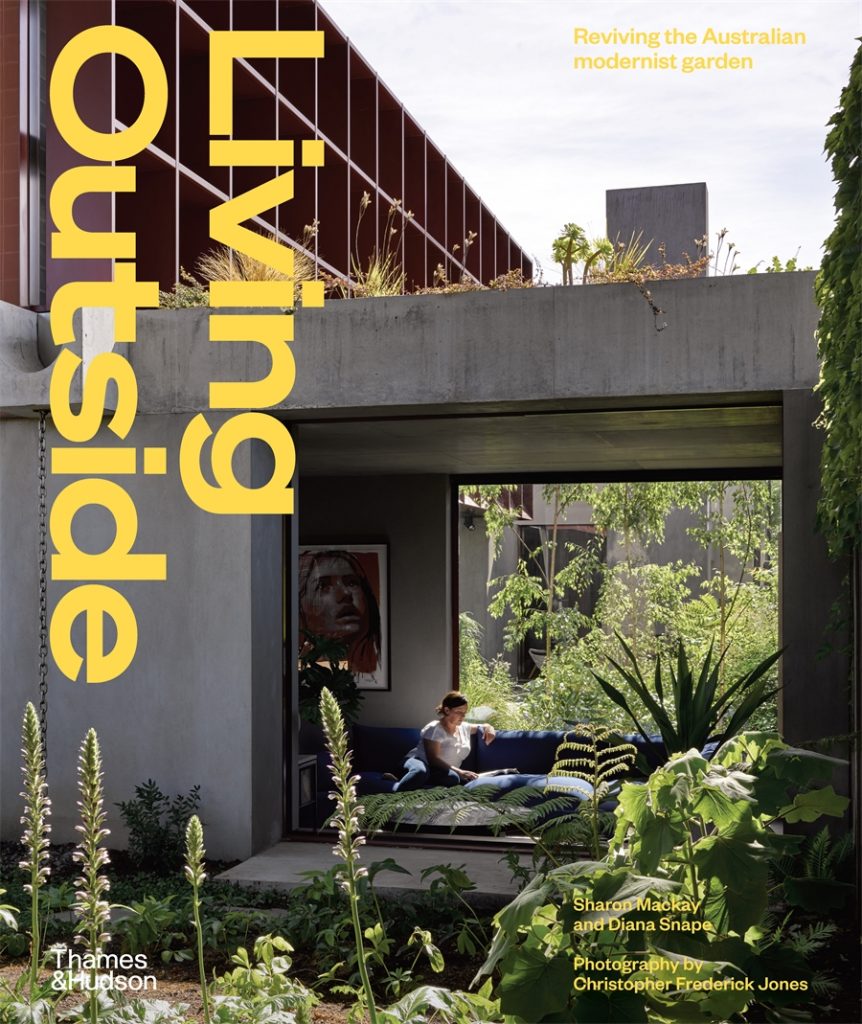 Authors, landscape architect Sharon Mackay and Architecture Insights podcast host Diana Snape, trace the Australian garden back to its mid-20th century roots, when gardens became outdoor rooms for recreation and healthy living.
Inaugural creative directors of the International Festival of Landscape Architecture, the duo have chosen projects that embrace their unique landscapes, from coastal cliffs and expansive grassland to tropical forest and even urban neighbourhoods.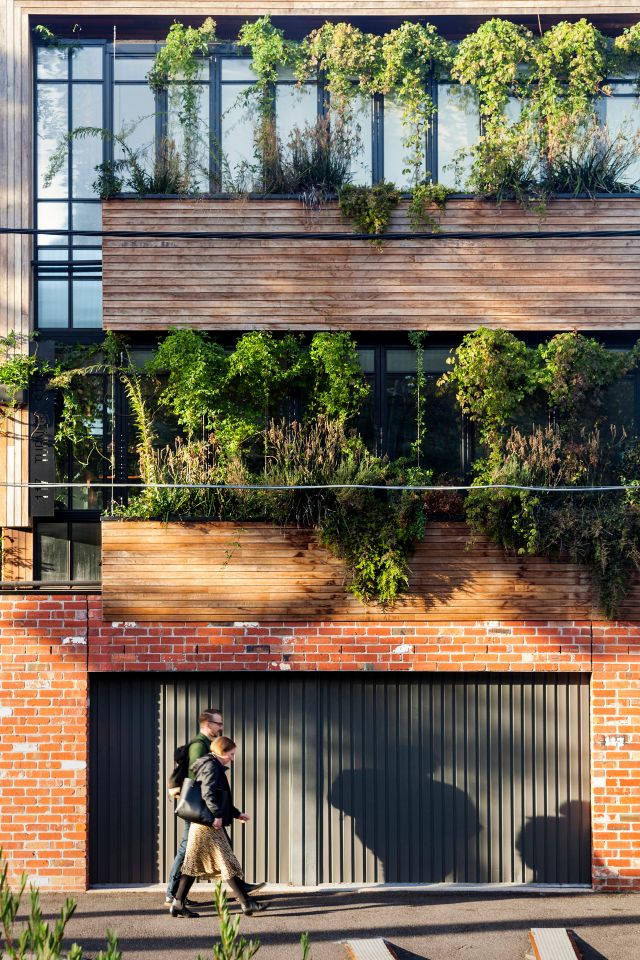 The Abbotsford Vertical Garden by Simon Ellis Landscape Architects in Melbourne gets a mention with its "striking display" of bright red kangaroo paws, so too does architect John Ellway's Brisbane home, Terrarium House, which features a front door disguised in a wall of green, and is described as an "experiment in creating an overgrown indoor jungle".
Another beautiful project included in the book is Lune de Sang, designed by CHROFI as a both a garden and a native forest that can one day be sustainability harvested for finely crafted furniture.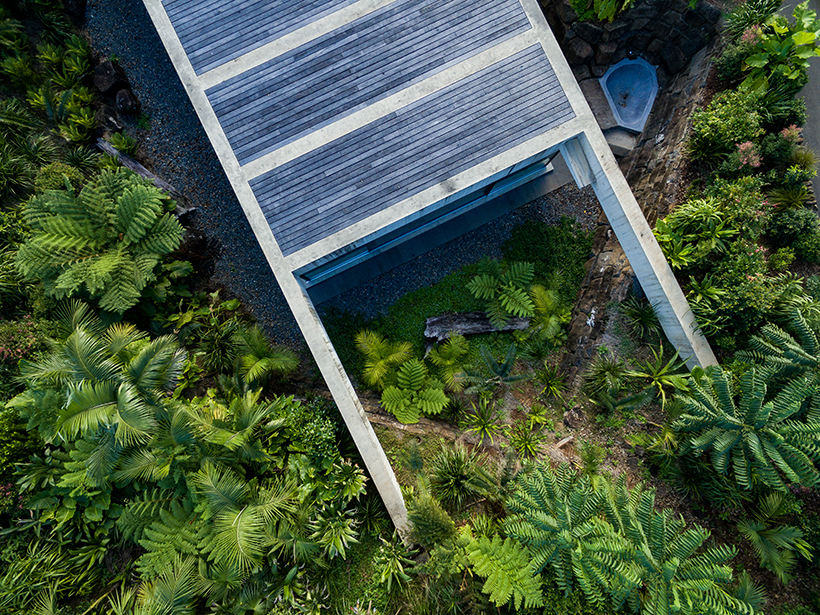 But the gardens selected by Mackay and Snape aren't just beautiful. They also demonstrate the modernist principles are being readopted and reinterpreted in contemporary landscape design.
"The mid-century postwar period has seen a revival in recent years: widespread investment in suburban development, popular consciousness about conservation and protection of our natural environment and concern about our health and wellbeing," they write.
"The need to build resilience in our environment and in our towns and cities is gaining prominence in public discourse and policy as we try to find ways to prepare for the potentially disastrous impacts of climate change."
Research House, which is also included in the book, is an example of this. The family home in Melbourne belongs to architect John Henry and is a gallery for his collection of mid-century furniture and art.
The garden itself, designed by Sam Cox Landscape, is a low maintenance and self-sustaining celebration of the Australian bush.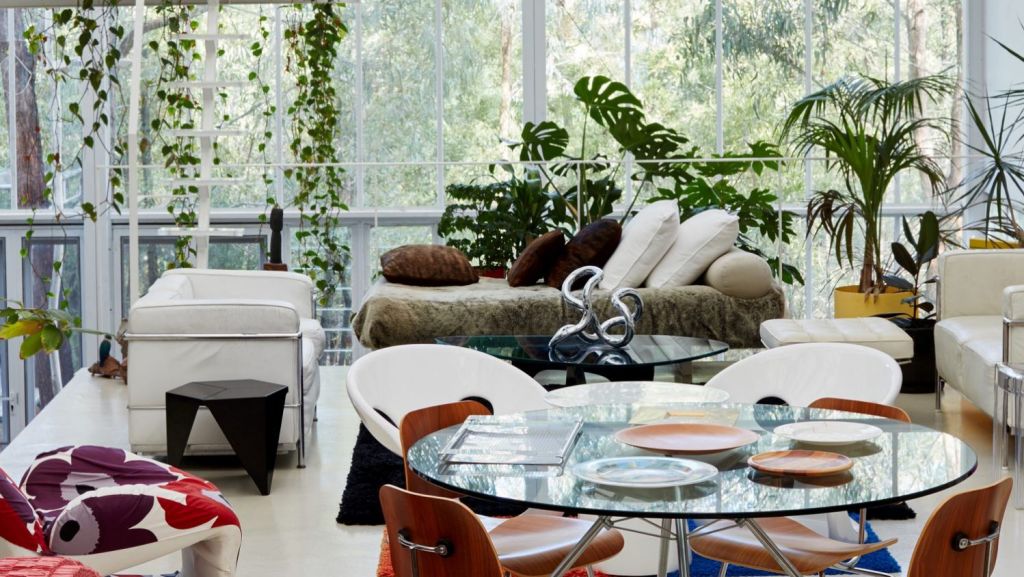 More than just ornamental backdrops the gardens included in Living Outside provide shade for neighbourhoods, food for pollinating insects, habitat for wildlife, hubs for both social interaction and moments of respite.
They are platforms for research into resilient futures, experiments in sustainability and places for families to grow.
They have been designed in response to their contexts and exemplify the singular and joyous spaces that can result from a deep appreciation of place.
"Gardens contribute to our wellbeing, reflect our values and cultural identity and can greatly improve our lives and collective future," Mackay and Snape write.
"These gardens speak to an Australia that draws on the confidence of the last century while pushing the boundaries of experimentation, all to rise to the environmental and social challenges of today."
Living Outside is being published by Thames & Hudson and is available online and from all good bookstores. RRP $70.
Lead photo supplied.
The publisher also recently released MPavilion Encounters with Design and Architecture, which chronicles the first six years of the project with contributions from each of the MPavilion architects from 2014 to 2019.