Location – Macmasters Beach, Australia. Articly by inside co-editor Gillian Serisier. Photography by Felix Forest
Nothing says Australia quite like the eponymous beach house. Yet for years the interior language of these cherished abodes has stagnated at the height of Baby Boomer chic circa 1960. Granted there have been incursions into the glam of the 70s and the blank 90s got a look in, but, for the most part, there hasn't been a contemporary Australian vernacular. Which begs the question, why?
The simple answer is second home syndrome, where the holiday home becomes the receptacle for things we love, but no longer want to live with. The follow-on is a sort of fashion milieu that equates beach with retro. There is, however, change afoot. Indeed, beach homes are increasingly less likely to be a holiday home than a home per se and the attendant care to design them well and in a strong contemporary Australian voice is taking shape. None more so than the exceptional work of Arent&Pyke on Macmasters Beach House.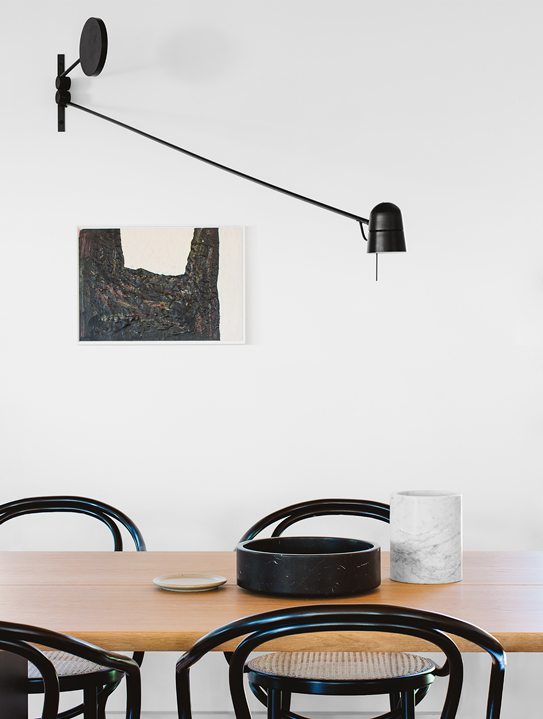 Aesthetically realising a vernacular that echoes the lifestyle choice of beachside living with a highly evolved urbane sensibility requires a deft hand. Moreover, it requires spatial alacrity to carry ambiance through a spectrum accommodating both formal dining and knee pizza! "The owner of this house chose the location for its connection to the landscape. It was always in his brief that the house should be comfortable for one, but also equally comfortable and practical for a number of families together. Through the process of working with us, he also discovered a real passion for the process of design (and in the future plans to rent his house out for short-term rentals). "So it was important that pieces were comfortable, robust and timeless," says Juliette Arent, Arent&Pyke principal. Effectively this means all weights of formality are provided for and an exponential expansion of use, whereby no area is limited to a singular function.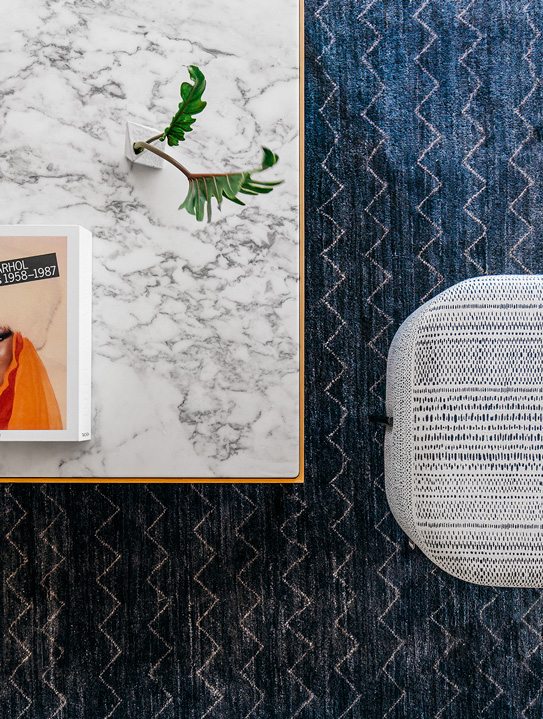 Creating the visual narrative of beach without drawing on clichés of either youth or American culture (whether Californian surf shack, Cape Cod crossed oars or Hawaiian tiki) is an area Australia has been slow to own. Where this house triumphs, then, is in its use of a very few traditional beach aesthetics reimagined within a contemporary and grown-up paradigm. "Throughout the design process, the client was set on a path of discovery and inspiration – via materiality in the custom and bespoke furniture elements, as well as the actual lighting, furniture, artwork, and styling items that were sourced for the house. The feeling is casual, grounded yet thoroughly modern," says Arent.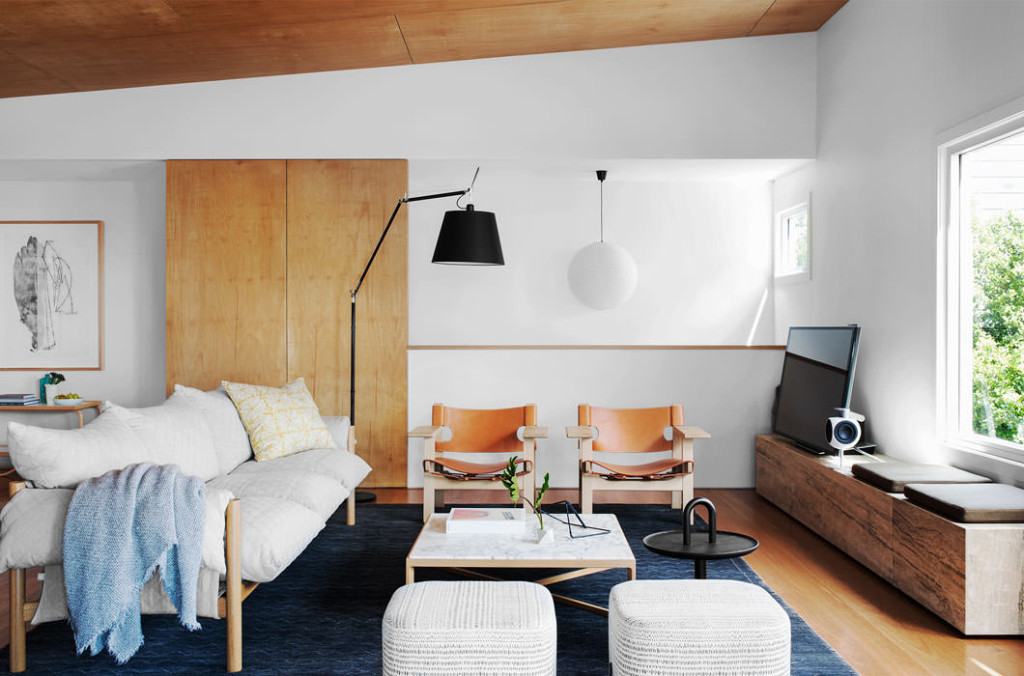 The Pretzel armchair of bent cane used in the library, for example, has been upholstered in Bruce Goold's Kentia palm and centred on a sisal rug in European Tortoise. This classic reference is then countered and complemented by a Stobie coffee table in glass and walnut (Great Dane), an Alby ottoman (Jardan) and a Mantis floor lamp (Spence and Lyda). Moreover, the weight of the chair is lightened by the sketch-like quality of the lamp, and it is this particular ability to juggle weights and volume that reads so well throughout the house.
The main bedroom takes a similar approach with a grown-up and stylised version of paisley fabric (Jamawar, Penny Morrison Fabrics, Tigger Hall Design) used for the bed head, while a similarly reinvented 60s element is realised in the Akari 10A floor lamp (Living Edge). Both of these fabulous pieces, however, are given an edge by their considered pairing with the streamlined surfaces of a Pearl bedside table (Zuster), an AJ table lamp (Living Edge), Moller bench (Great Dane) and the gorgeously quirky lines of the Radon wall Light (Cult). Containing the whole, and again bucking the white and blue of ubiquitous 'beach', is a palette of deep sea green and natural sisal.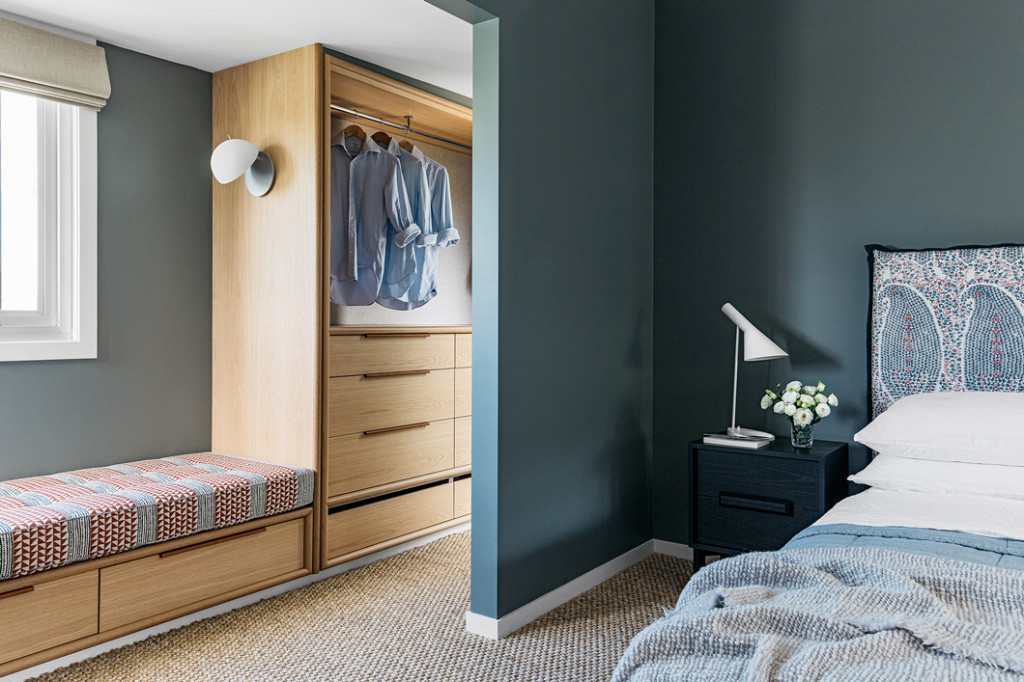 "The transformative powers of colour are often underestimated, and in the case of this bedroom the incorporation of this incredibly dense yet calming colour works as a backdrop to the lighter furnishing elements within the scheme. We aim for sleeping spaces to be soothing, and often these strong moody colours work to dramatic effect," says Arent. The result is a room that is highly contemporary, relaxed and referent to beach culture without being deferential.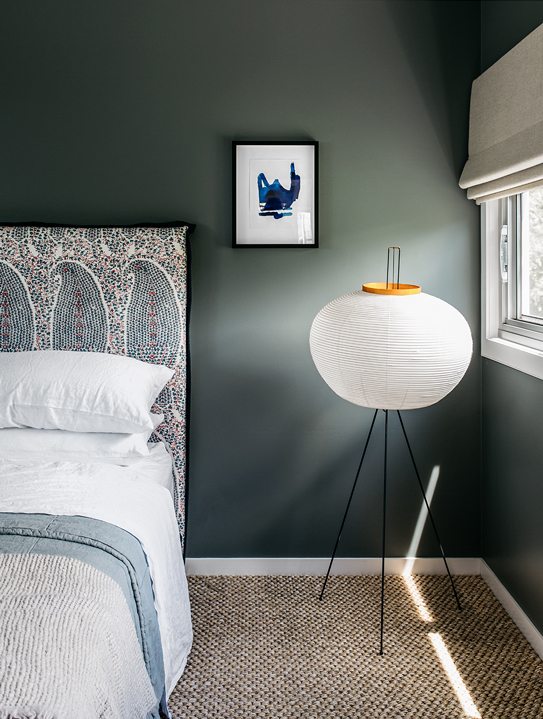 The main living spaces in particular draw on the Arent&Pyke previously mentioned ability to finesse and manipulate visual weight. For these rooms, the dining area belies its formality by an exceedingly light presence. Anchored by the broad stroke of a Great Dane dining table, the addition of Le Corbusier dining chairs in black with cane seats (Thonet) forces space and air to surround and lighten the whole. Framed at floor and ceiling by timber, left and right by louvred windows, the suite floats and engages the space without dominating the room. Moreover, the artworks and Luceplan Counterbalance wall lamp (JSB) create an echoing rhythm that shifts the eye and avoids the truncation dining rooms either suffer or enjoy (depending on the skill of the hand) through overly large buffets, art or feature lighting.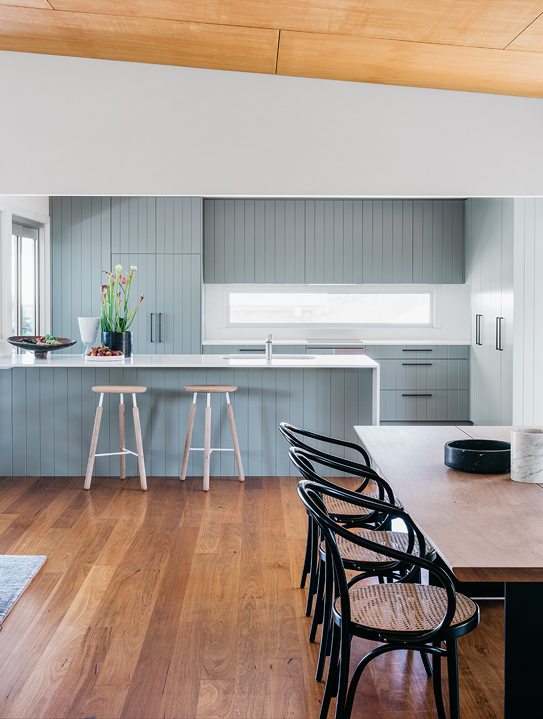 Balancing the airy lightness of the dining suite is the large low volume of the lounge (Wilfred sofa, Jardan) in quilted linen (Henley). Exoticus Elephant leaf cushions (Tigger Hall Design) add a quirky touch, while Knoll Krusin coffee table and Ondine side tables (both dedece) add a sharpness. Ostensibly, the room comprises this sort of pairing throughout – hard and soft, quirky and cool, light and strong. However, the rhythm is far from one dimensional with weight continually disrupted, as with the pair of Spanish chairs (Great Dane) and Tolomeo lamp in black (Artemide) that gives an entirely different reading to the lounge, while containing the lounging zone and creating an aesthetic dialogue of texture, tone and materiality.
Arent&Pyke is increasingly known for fabulous moments of calm, where a perfect tableau of chair, lamp and object are placed just so! In this case, it is the library where the Pretzel chair and Alby ottoman are grouped to perfection with the Mantis floor lamp. Yet, the grouping would not be as notable if the space had not been designed to allow it. The renovated joinery is now precise to the window, creating a symmetry of horizontal forms – one solid, one ephemeral – while objects bring a variety of height, colour and form to the background.
Exploring the aesthetics of Australian beach within a beautiful vernacular is arguably left of field, yet it works exceptionally well. Moreover, it allows Australians to embrace the elements of lifestyle we love without our parents' furniture or television induced fantasies. It also rather nicely proclaims Australian beach as grown-up and entirely our own.