Article by Sharnie Shield
In the delightful world of Spanish artist and designer, Jaime Hayon comes to the world soon to be ours. Tiovivo: Whimsical Sculptures launches in June at the High Museum of Art in Atlanta, Georgia, the first major US commission for Hayon, whose larger-than-life chess set filled London's Trafalgar Square in 2009. His latest large-scale interactive installation takes its name from the Spanish word tiovivo, meaning carousel or merry-go-round, and invites children and adults alike to explore four playground-sized wooden sculptures that are colourfully patterned, from polka dots to stripes. These vibrant works encourage guests to interact through staircases, openings and slides. The aim of the work is to inspire playfulness and joy, a kaleidoscopic frolic in an imagined world.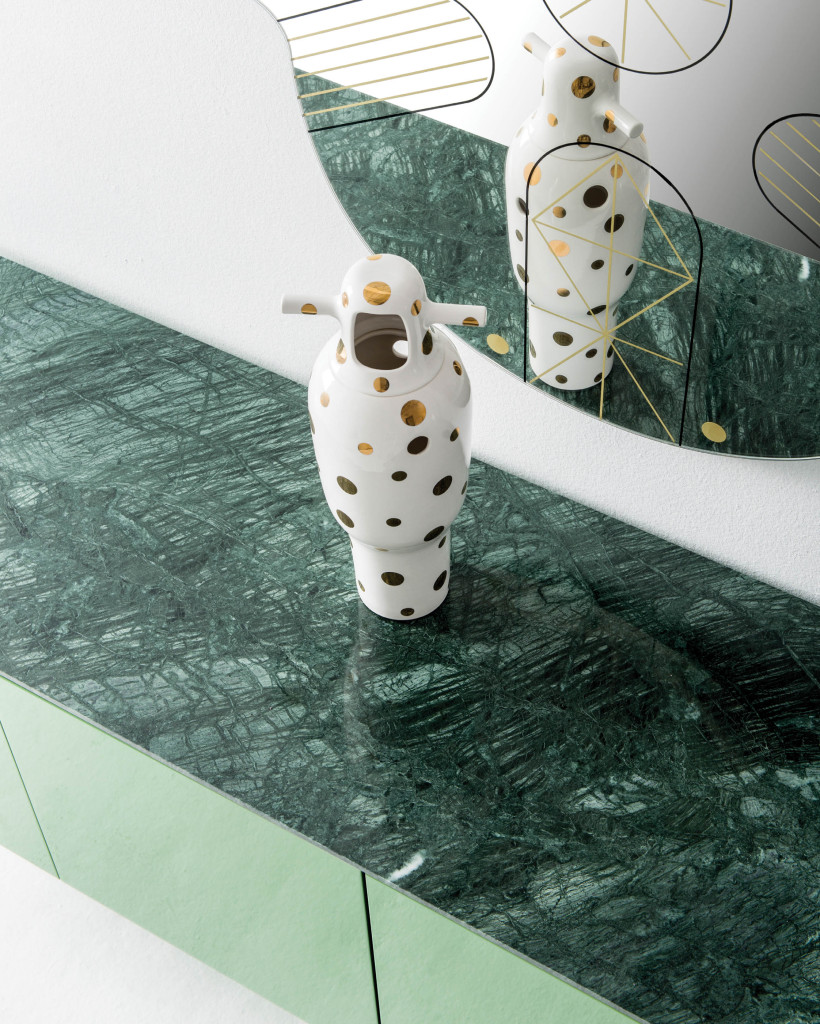 The openings are specifically sized for children, so it is here we as adults enter the domain of energetic play of children, with the opportunity to engage in antics appropriate to our new surrounds.
Tiovivo is the third site-specific commission to be built in the Carroll Slater Sifly Piazza within the High Museum of Art, with the intention to transform the space into an outdoor art gallery, playground and summer refuge, creating an atmosphere for socialising and recreation. As a multipurpose arena for performances, art making workshops and a list of special events, Tiovivo is set for animated engagement by those visiting the exhibition from 3 June to 27 November.
Luminous characterisation can be seen in Hayon's drawing practice; his sketches for Tiovivo are colourful, synergistic exemplars, a modern day technical drawing dream of brightly hued and patterned 3D rendering drawn by hand. Hayon exudes an intoxicating freshness, which comes across in his interiors and furniture for some of the world's leading manufacturers, including BD Barcelona Design, &Tradition and Fritz Hansen.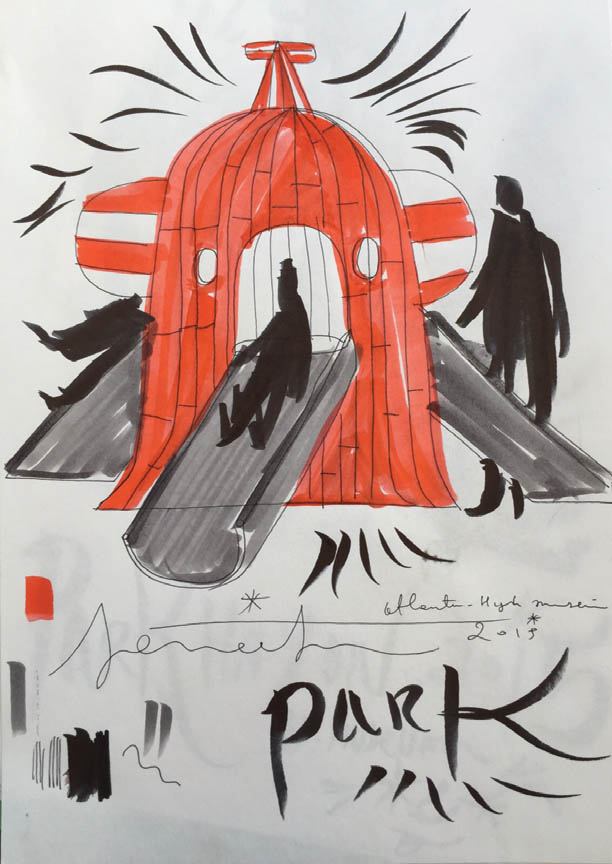 Frenchman Arik Levy transposes his love of industrial design with exchanges in the visual arts. Multidisciplinary by design, Levy works as designer, technician, artist, photographer and filmmaker in his Paris studio. Born in Tel Aviv, Levy's public works are often stark and glamorous, huge in scale, utilising faceted or curvaceous mirrored surfaces in sublime silver and rose gold, or sensual yet expansive lighting arrays that lift the senses, as seen in his popular Fractal series.
Known for his furniture and lighting design with Ton, e15 and Lasvit, Levy's sculptural works in Transparent Opacity in Wattens, Austria, an exhibition held at Swarovski Crystal Worlds, has intrigued audiences from around the world. Opening in 2012, its popularity has resulted in the exhibition being extended to 2017, becoming a highlight on the central European modern museum trail.
Levy's 2015 solo exhibition in Hong Kong, Manmade (Human) Nature, at Pékin Fine Arts, skillfully employs the industrial process of FiDU (free inner pressure deformation) to produce his Crater sculpture series. Strikingly orotund, CraterAir80 uses silver helium balloons with a crystalline structure. The resultant structure is buoyant in appearance and weighs more than you would suppose, as the fabrication process requires two sheets of stainless steel to be deformed under internal pressure, causing the cavities of the joined pieces to inflate. A second dreamlike industrial process used by Levy is blown metallised glass, employed in his Solid Liquid series, and mercury, where mouth-blown silver glass reflects the make-up of this precious metal.
Mercurial in nature, Levy understands the audience's desire to see reinvention, for materials to be released from their everyday constraints, objects that throw forth a new supposition of a natural tangible world we long to hold but cannot. Mercury is beautifully humanised through a simulation in material science and we can now hold this precarious substance and enjoy its quicksilver.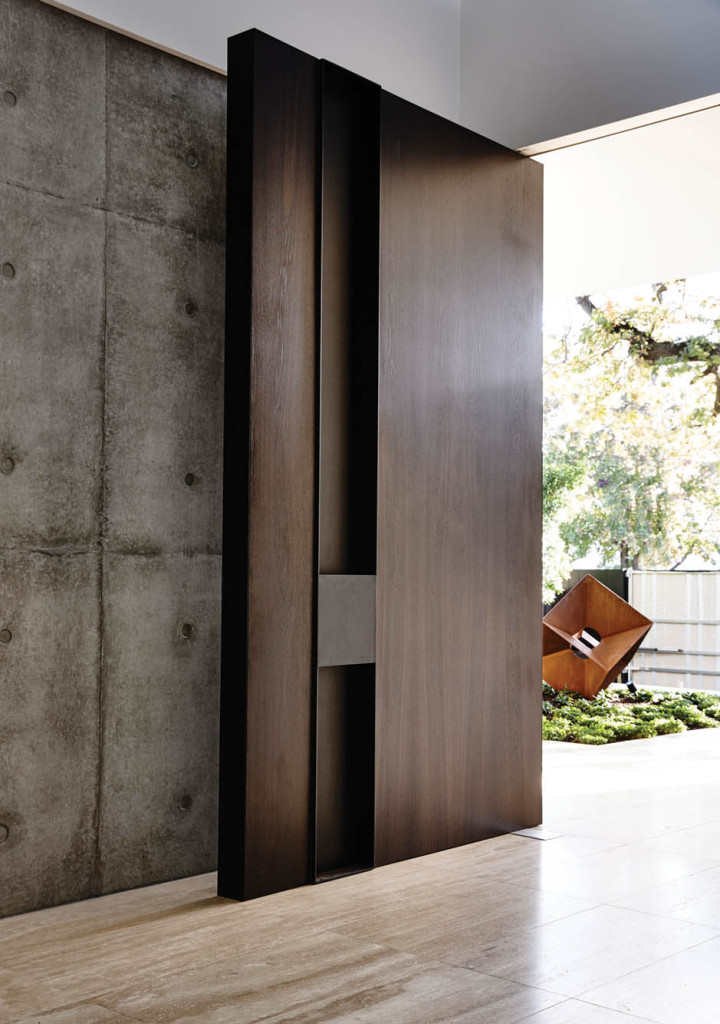 Within Australia's proliferation of multidisciplinary studio practices, Melbourne-based sculptors and designers, Chris Vassallo and Timothea Jewell, run Lump Sculpture Studio. Skilled in the design of metal screens, cladding and lighting, as well as urban art and sculpture, the studio has installed three major public sculptures in Melbourne in as many months, creating a strong rapport with surrounding communities.
Unveiled in March, the Scar Tree at Casey Central is a faceted monolith, which was developed in consultation with the Wurundjeri Tribe Land & Compensation Cultural Heritage Council Incorporated.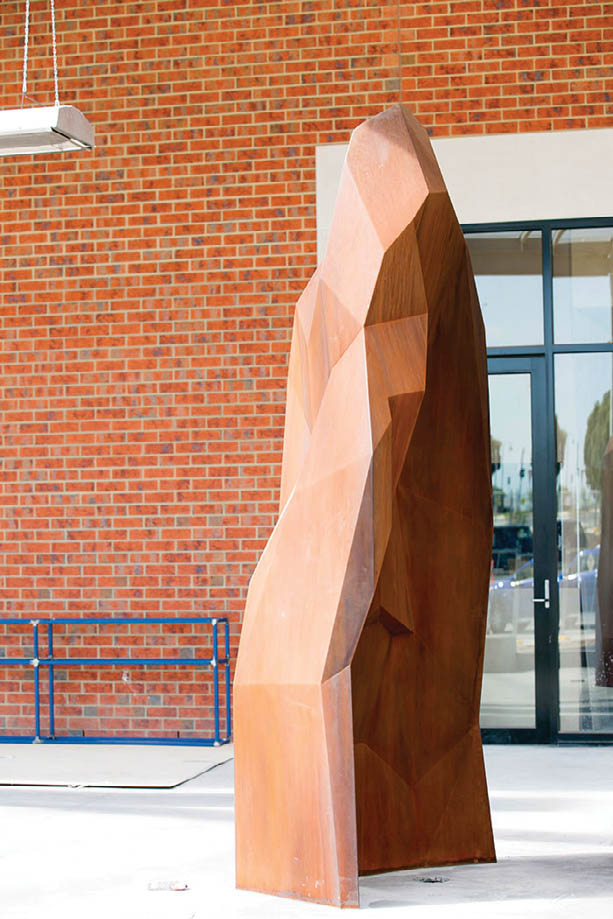 As Vassallo explains: "In our highly developed and very busy urban landscape, scar trees are significant and living evidence of the occupation and daily customs of the local Wurundjeri Tribe, displaying evidence of scarring as a result of sections of bark being removed for canoes, shields and coolamons. The Scar Tree sculpture is a representation of these delicate and important markers in our local landscape. Important markers that for thousands of years provided materials, sustenance, community and heritage."
Designed by Vassallo, Cube is a refreshing take on the four-dimensional polyhedron. The structure is a hypercube, with the inner-cube slightly curved to soften its linearity, acting as a void, a peep-through, creating vistas of structure and plant life. Made from Corten steel, the material gives the Cube's form a rust-like appearance. A clever use of lighting enhances the internal perspective and curvature of the objects, drawing the viewer into the form and beyond its material surface.
Lead image, Transparent Opacity by Arik Levy.
Subscribe to MEZZANINE at shop.niche.com.au or digitally through Zinio.