All images by Peter Bennetts.
This piece is part of an IDEA retrospective series of interviews and articles conducted and written by local CATC interior design students, which will feature in the coming weeks in the lead up to the IDEA 2014 event and anticipated release of the book Life Spaces: Live Work Connect.
For a 400-page limited edition hardback book of this year's IDEA winners, order your copy of Life Spaces: Live Work Connect.
Anthony Gill won the 2011 IDEA Hospitality award for Berta Restaurant and Bar, also taking out that year's Emerging Designer Award.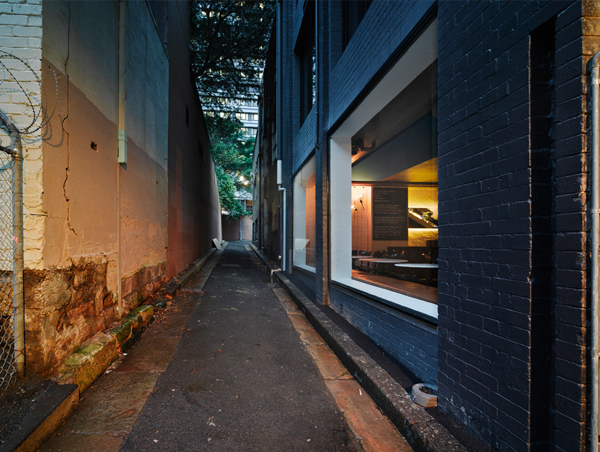 You can't see Berta Restaurant and Bar from the street, it's hidden at the end of a laneway, on the ground floor of a redeveloped warehouse in Surry Hills. Its architect Anthony Gill says this feature has been part of its success, as "Sydney tends to have a different take on dining with windows opening out to the street, whereas this is an internal project. I'm not sure you'd find another site like that, and you'd need to find a client that's brave enough."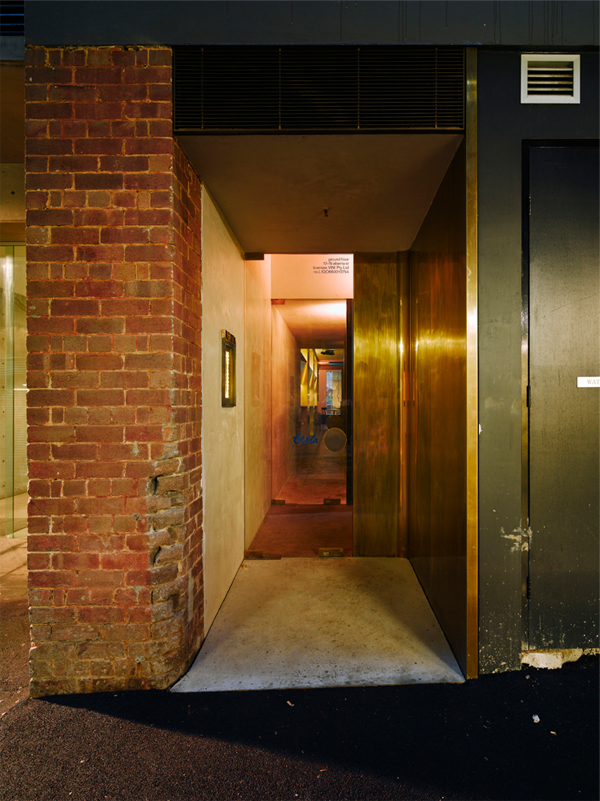 Brave enough to set out putting a restaurant in a small "funny left over space" underneath a redevelopment, with a long walkway down one side leading to the street entrance.
Gill says he was fortunate in having a successful chef and restaurateur as a client, whom he had worked with before and had "a good partnership with". To overcome the matter of the narrow walkway, which was "too wide to just make it the entry", and "too narrow to put anyone sitting down there," a large brass wall of storage was conceived to run along its length. This reinforced "the idea of the active wall, like a working wall of food and wine, which isn't about display – it's more about a useful thing that gets used during service. The idea was really to get some activity and life right down towards the street and after we had made that decision, everything else just fell into place," says Gill.
The brass working wall, a floating marble bar between the kitchen and dining area and large mirrors all add to the intimate feeling Berta has, despite the limited material palette, 'I tend to try and keep it as limited as possible, as calm as possible. They are the materials that I like best, and they have an inherent warmth and depth to them.'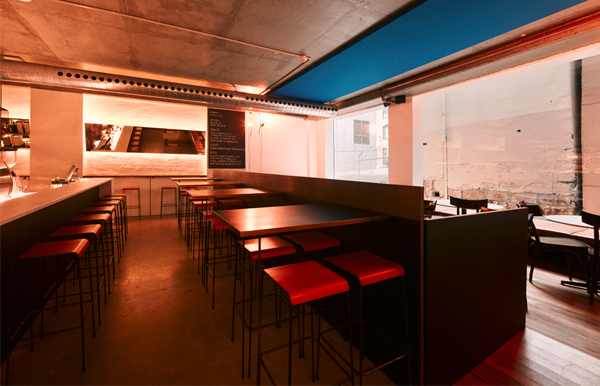 One of the remarkable features of the project is the set of large seemingly frameless windows at the back of the restaurant and the view they provide. "There is beautiful light coming through those," says Gill. "It's a very gritty, urban, sort of not very nice view, but which is what I like about it, it feels quite surreal, like a strange city leftover view." This idea of seeing old spaces in a new light is evident in Gill's work and also his philosophy towards sustainability in design.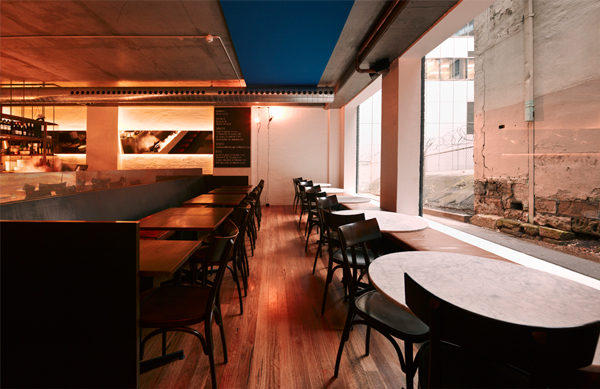 "It's about reusing spaces already created for one use and reimagining them for another use, and its that sort of thing that is invigorating for a city, its sustainable, its not about knocking things down and starting again its about adapting things and reusing things when you can, and I think we try to do that with everything we do."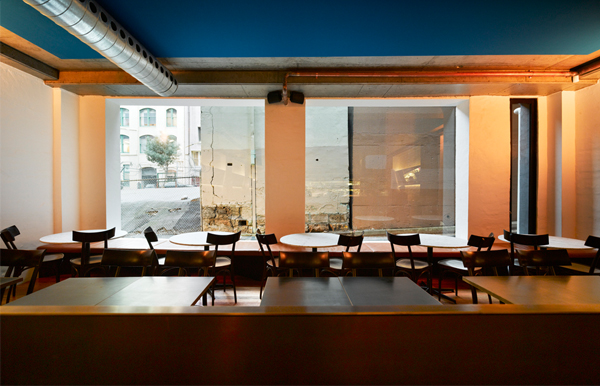 Anthony Gill says Berta Restaurant and Bar was his best received hospitality project, it won the IDEA Hospitality award for 2011. "At that time, it was something quite new and fresh for a place like Sydney. It has a certain aesthetic to it that seemed to resonate."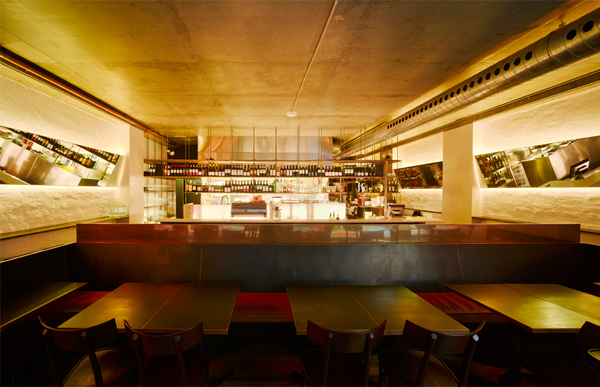 When asked about winning The Emerging Designer award, Gill says "for a young practice, that must help in terms of being known". Since winning the awards, Anthony Gill Architects has received a lot of different work 'not just hospitality, but multi residential and houses. It all added to a bit of momentum."
He says it was great to receive an IDEA award. "They celebrate good work across many fields, its much more about an idea. We don't just do hospitality, and we are architects, we do everything. It's just nice to be recognised across a number of fields," says Gill.
Berta may have been the biggest restaurant he had done at the time, but now, he says, "The restaurants are getting bigger."
Written by CATC student Amanda Orme.