GOLDEN has ditched the traditional workplace model of offices, meeting rooms, boardrooms and workstations to design an open and modern fit-out conducive for activity-based working.
Created for the Australian Financial Services Licensed contributory mortgage investment manager RBML, the new office is located in the south-eastern Melbourne suburb of Dandenong.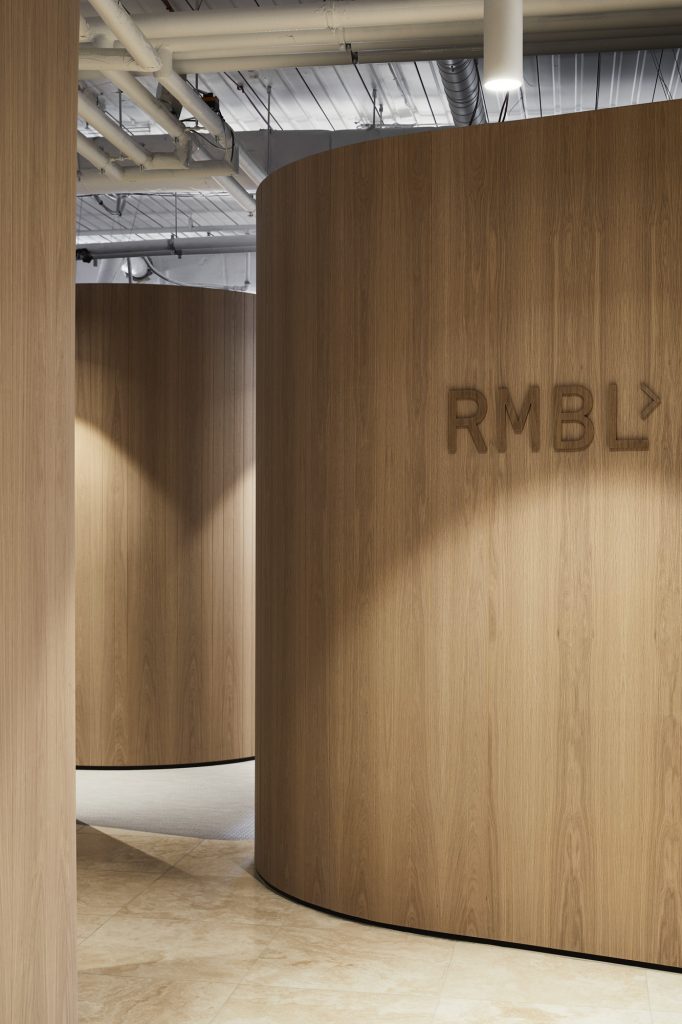 Located in the city centre, above a public library, it has views of the Dandenong Ranges and an open layout.
"This flexibility of space proved valuable for the unexpected working conditions of 2020," explains GOLDEN.
"The open layout and adaptability of the plan meant that when staff were in the office, they could work comfortably and safely while maintaining social distancing."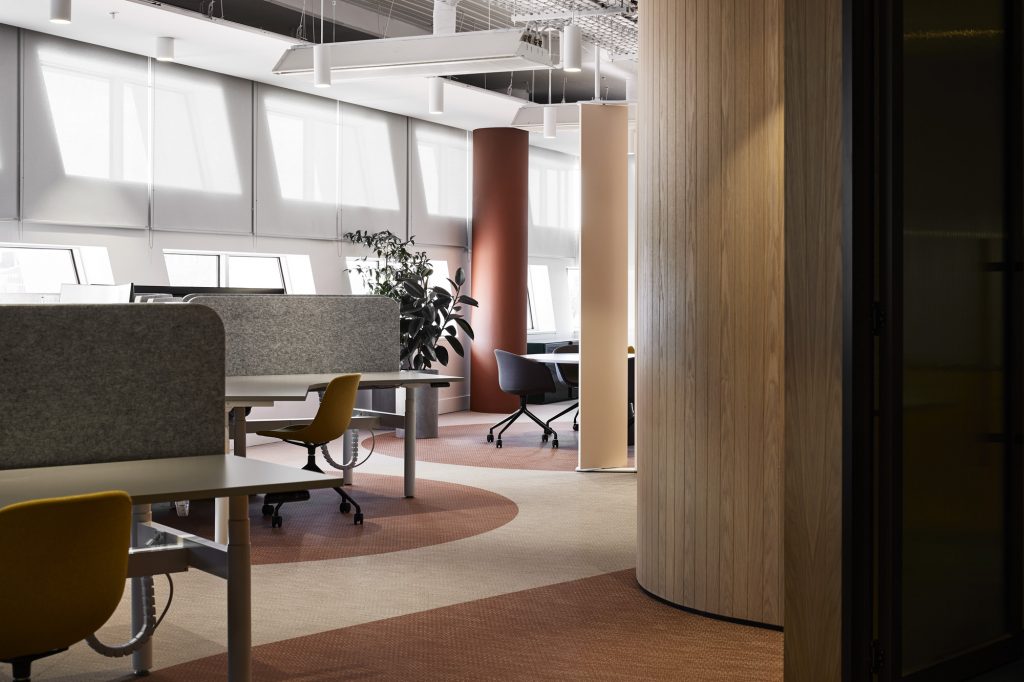 The fit-out is divided into workstations, timber-enclosed pods and glass-walled meeting rooms.
RMBL staff host client presentations in the meeting rooms, while confidential negotiations or consultations can take place in the pods.
Informed by the office level above and the client's branding, a palette of orange, rust and green adds "vibrancy, warmth and depth" to the workspace
Bright orange is used on moveable louvre screens that can be open or closed for visual connection or privacy, while a muted toned Bolon floor aids with zoning and circulation.
A dedicated breakout area, reminiscent of a café, provides a place for staff to socialise or hold large group presentations.
Low seating and bar stools are designed for collaboration and a neon RMBL sign illuminates the space.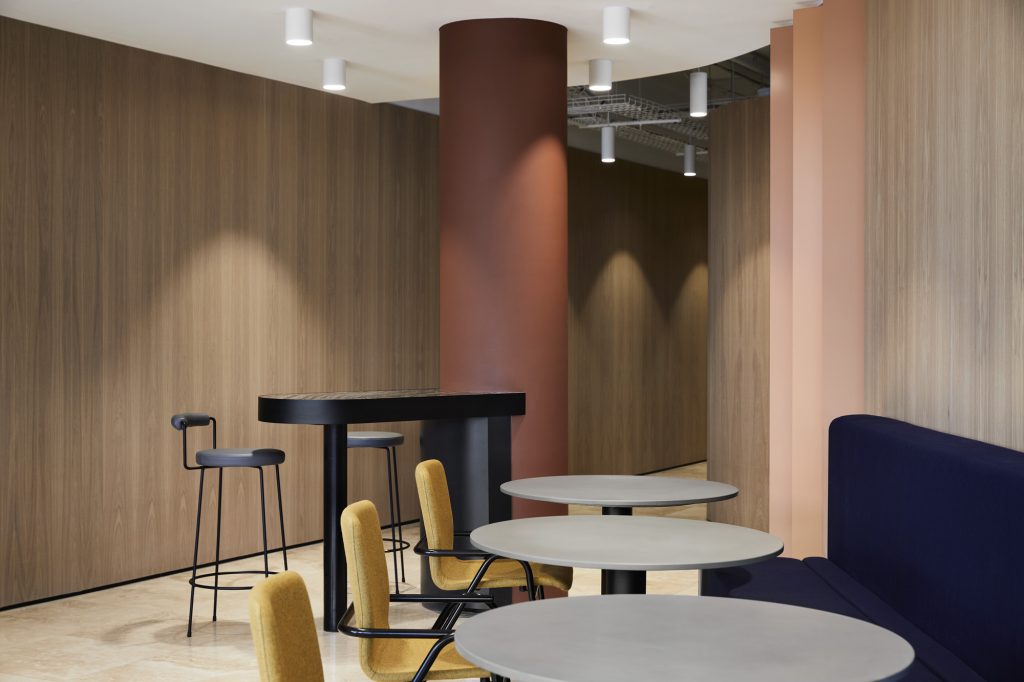 "The acoustics are an important part of the office ambience," adds GOLDEN.
"An acoustic treatment and white noise signals have been installed on the exposed ceiling in the key hub areas where the expressed ceiling height would otherwise bounce sound.
"Separators between desks have also been applied with E-C-O-U-S-T-I-C. acoustic fabric, which is low VOC and made from recycled plastic bottles."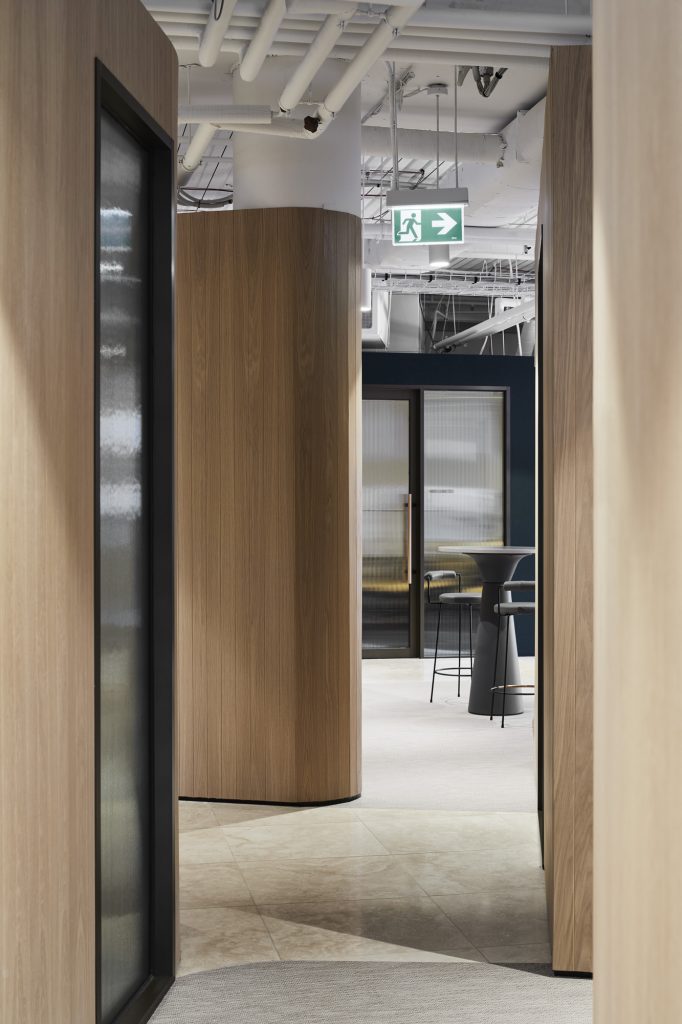 Photography: Sharyn Cairns.
Raised in the SJB school of interior design under the inimitable Andrew Parr, directors Kylie Dorotic and Alicia McKimm founded GOLDEN in Melbourne.
The studio was a finalist in the IDEA 2020 Designer of the Year category, picking up the nod for its reductionist approach to expressive interiors.