ADR takes a look at flexible design on every scale in the workplace.
The idea of flexibility in design is not necessarily new, but the different ways in which flexibility can be integrated into different scenarios can still present some surprising solutions.
Adaptable and dynamic, increasingly flexible design is a top priority for clients as they realise the knock-on effects for future use and longevity in a project. But from a designer's or architect's perspective, ensuring the end product can achieve adaptability requires some extra thought to pull it off.
The large scale
Packing flexible design into a space that could fit three jumbo jets is no easy feat. But that's exactly what HASSELL and Amanda Levete did for the headquarters of Sky News. Realising the overwhelming scale of 37,000 square metres of usable space, the design team created 'neighbourhoods'. Being a fast-paced news environment, it was critical that the fitout was responsive and adaptable for ever-changing needs.
The outcome is a large office that really considers flexibility and future use. This was achieved by strategically fitting out the neighbourhoods as a demountable kit of parts. Entire zones can be quickly moved and reconfigured, offering full mobility for staff.
"We worked closely with individual teams to understand how they work and their requirements of the space. We wanted to give people a sense of ownership and belonging over their workplace, and for them to feel a genuine sense of connection with the organisation they work for," says HASSELL principal Felicity Roocke, on how the design solution was resolved.
Middle ground
Because not every office environment can be designed on the scale of the Sky News HQ, plenty of furniture items are also taking flexibility into account.
One such piece is the Slab standup desk by Luxxbox. Designed and manufactured in Brisbane, the Slab desk provides ultimate manoeuvrability for the user. Set on lockable castors and offering ergonomic sit-stand options, the slab desk can be moved and wheeled into any corner of the office. In addition, the worktop and leg finishes are fully customisable, as are smaller details such as storage and data cabling options.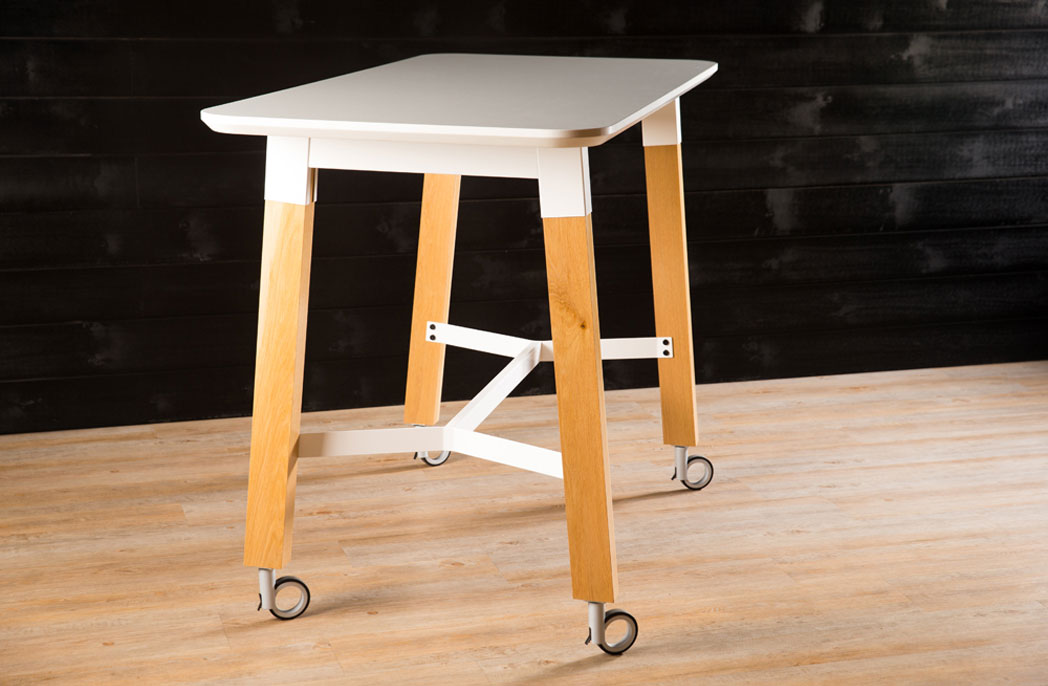 Having this sense of ownership over the space around you is an important attribute for staff satisfaction but does require some thought from the designer in order to achieve it.
The details
Bringing the scale down to a single finish, Mindful Play by Shaw Contract has been designed to enable full flexibility. One of the challenges when designing modular carpet tiles is making sure that the patterns can repeat and easily work with other ranges.
Wanting to give designers full creative freedom, each of the three colour palettes can be intermixed, from simple and neutral tones to hints of colour, all the way through to saturated options and everything in between. To ensure that the design can fit in a range of typologies – workplace, healthcare and education – the colours are complemented by abstract geometries.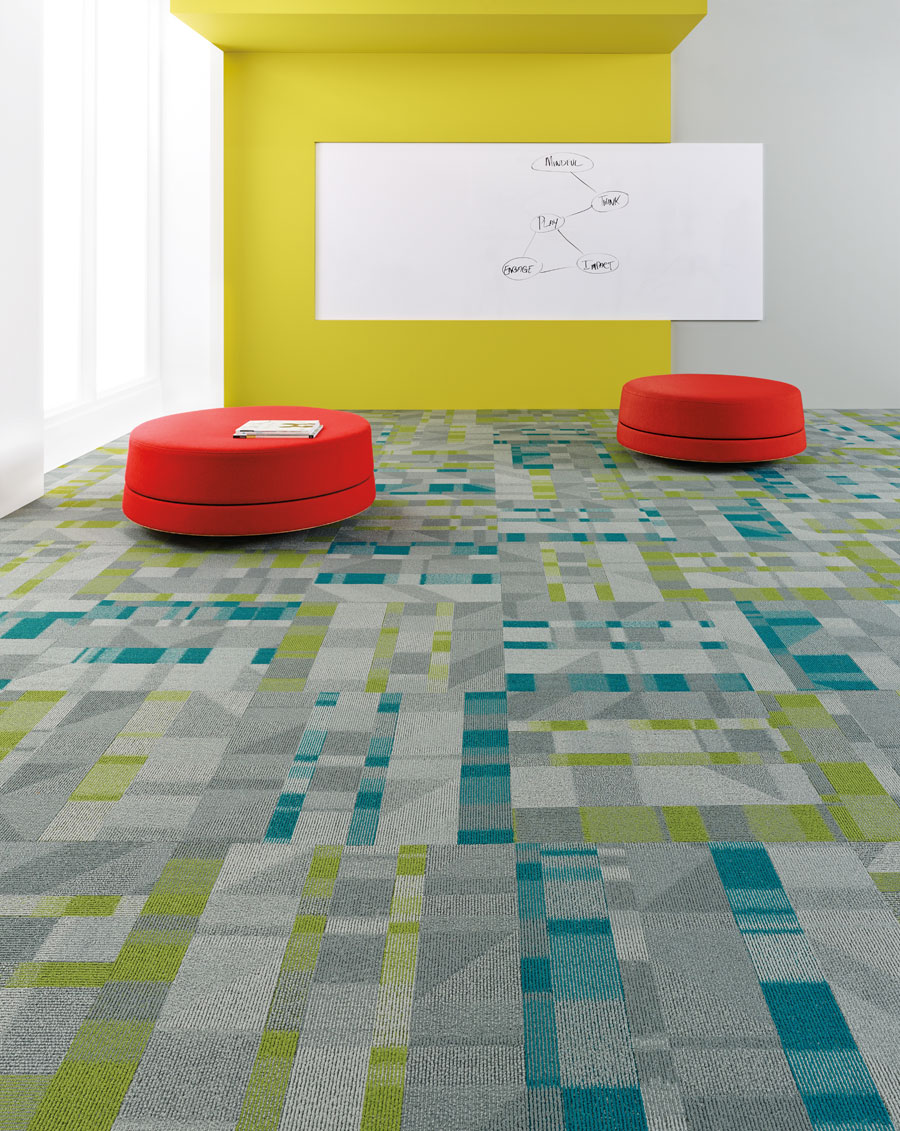 As a product, carpet tiles lend themselves to flexibility as they can easily be rearranged and allow the designer the creative freedom to demarcate space and thresholds.
Additionally, the LokDots system allows for a simple and sustainable method of install, as well as moveability. The carpet tiles are stuck down with a lightweight, adhesive dot that can be fixed to nearly any surface.
Mindful Play embodies the idea of play in workplaces and education and encourages interaction between people and spaces. To arrange a sample contact Shaw Contract on 1800 556 302 or visit the website.
Shaw Contract is an ADR content partner.
–
Read our interview with sustainability expert William McDonough.