With less than two weeks to go until we announce the winners of IDEA 2020, we take a peek into five our favourite projects from Studio Bright – a finalist in the Designer of the Year category.
Previously MAKE Architecture, the Melbourne-based practice is known for creating enduring and responsive architecture for people and places.
Every project is an opportunity for the studio to contribute in a positive and generous way to the social and built fabric of cities. At its helm, Melissa Bright and design realisation director Rob McIntyre seek out projects that "connect individuals and communities, enrich daily life and balance rigour with joy" whether it be in residential, civic, educational or multi-residential.
Here are five standout examples from its portfolio.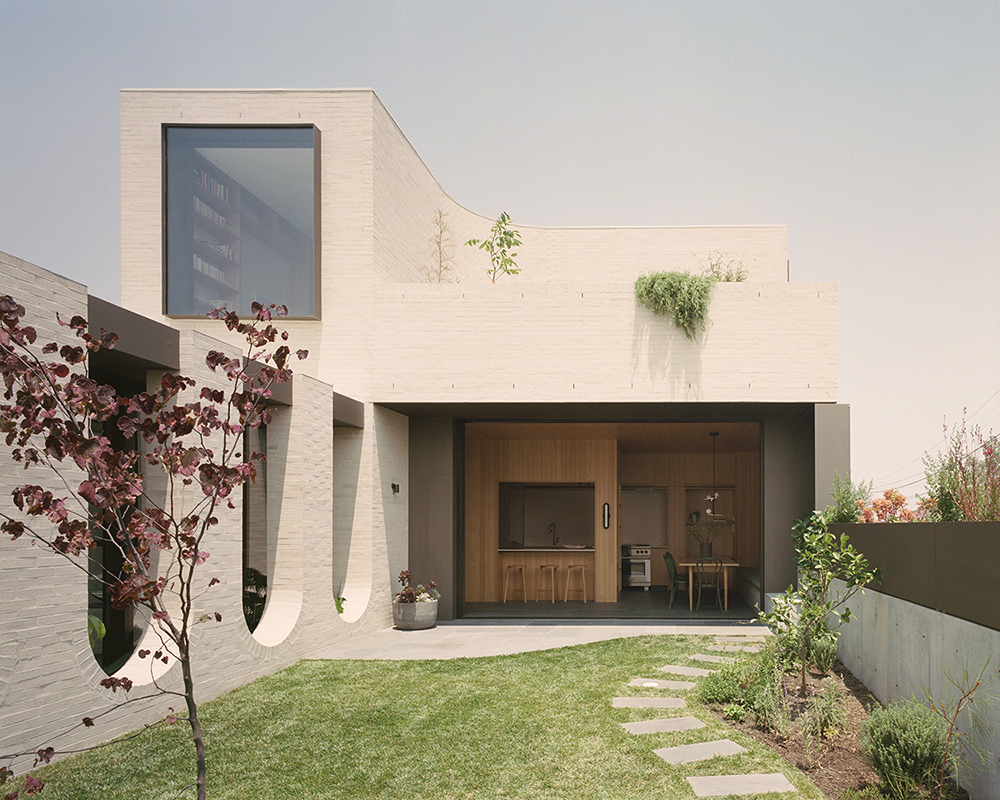 Ruckers Hill House
Shortlisted in the IDEA 2020 Residential Single category.
A prominent, corner sited Edwardian, on the crest of Ruckers Hill, has been restored and enlarged with new living spaces in a separate rear-garden pavilion. To the long street edge, new stepped levels mediate the street, working the balance between defending internal privacy and yet sharing inner workings and activity.
The highlight of this home is the backyard pool – a Studio Bright speciality. Reimagined and sequestered in its own room, akin to a colonnaded Roman bath, this space is all about swaying greenery and a rippling, reflected play of light. Its spatial use is unclear yet full of possibility – poolside chaise, veranda to a garden, even, an indoor cricket pitch.
Read more about Ruckers Hill House.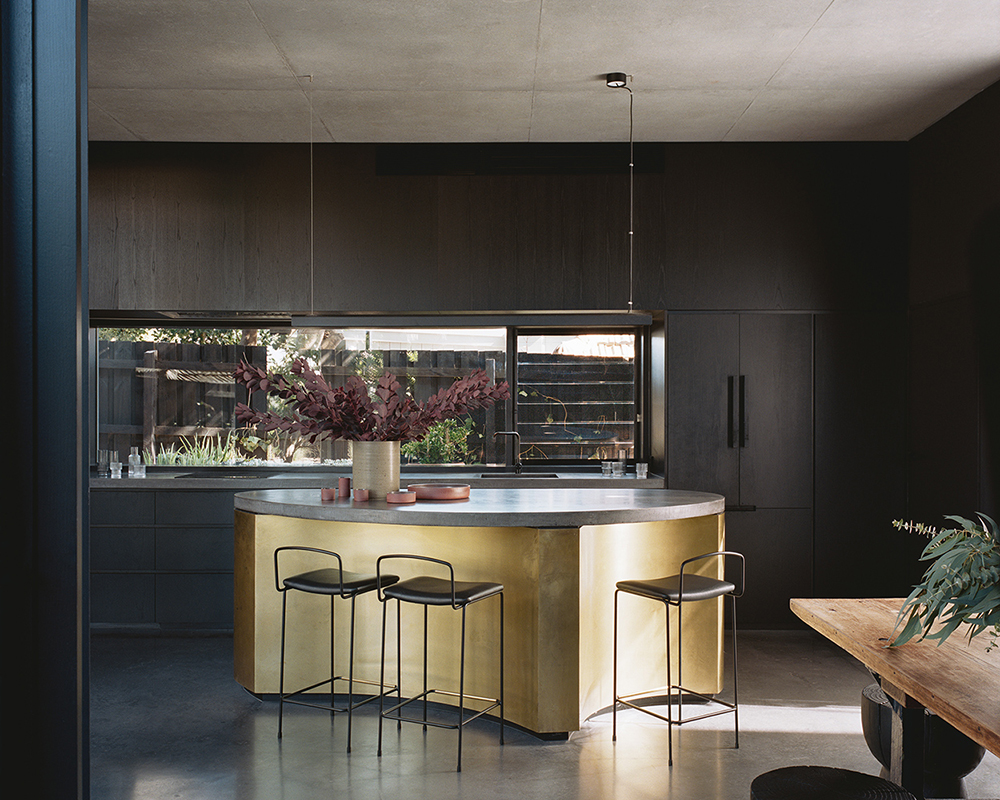 Clinker Brick House
Shortlisted in the IDEA 2020 Residential Single category.
In beachside Mentone, a sturdy post-war dwelling has been given extended living spaces that more fully realise the potential of its site. With a deflecting sweep of linked rooms that curl around the south edge, deeply shaded interiors benefit from an expansive, sunny northerly garden outlook.
The mood is that of a shaded place of natural repose, like something you might find in nature. Looking up through openings in a heavy concrete slab with green tendrils cascading down is an experience not unlike visiting a sinkhole at the mouth of a cave complex, with the dark material palette soaking up the light.
Read more about Clinker Brick House.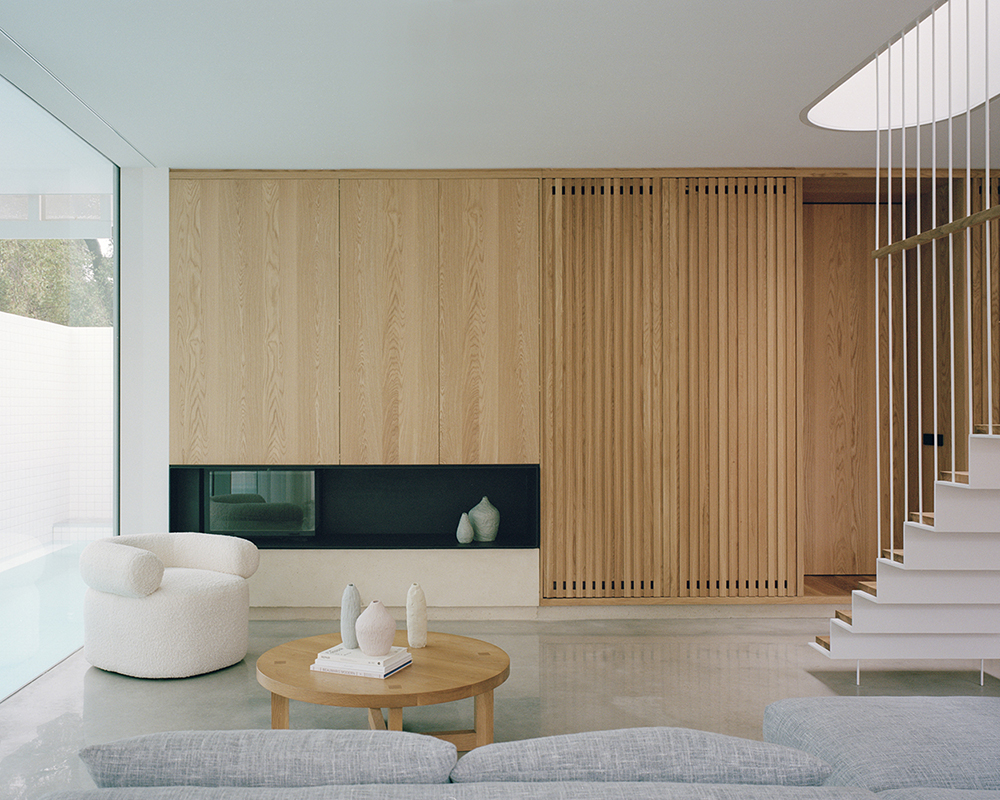 Richmond House
Shortlisted in the IDEA 2020 Residential Single category.
This addition to a double-fronted Victorian workers' cottage is conceived of as a delicate veil that perches over a new glazed volume, providing cover and screening to new light-filled bedrooms, living spaces and a pool that runs the length of the boundary.
The initial brief included high gloss finishes, AstroTurf, security roller shutters, a large pool and BBQ zone, as well as a 'box-on-back' glassy extension – a real estate agent's idea of heaven! Studio Bright questioned, compromised and cajoled its clients into an understated, white-on-white scheme that is punctuated by moments of warmth… and it is gorgeous.
Read more about Richmond House.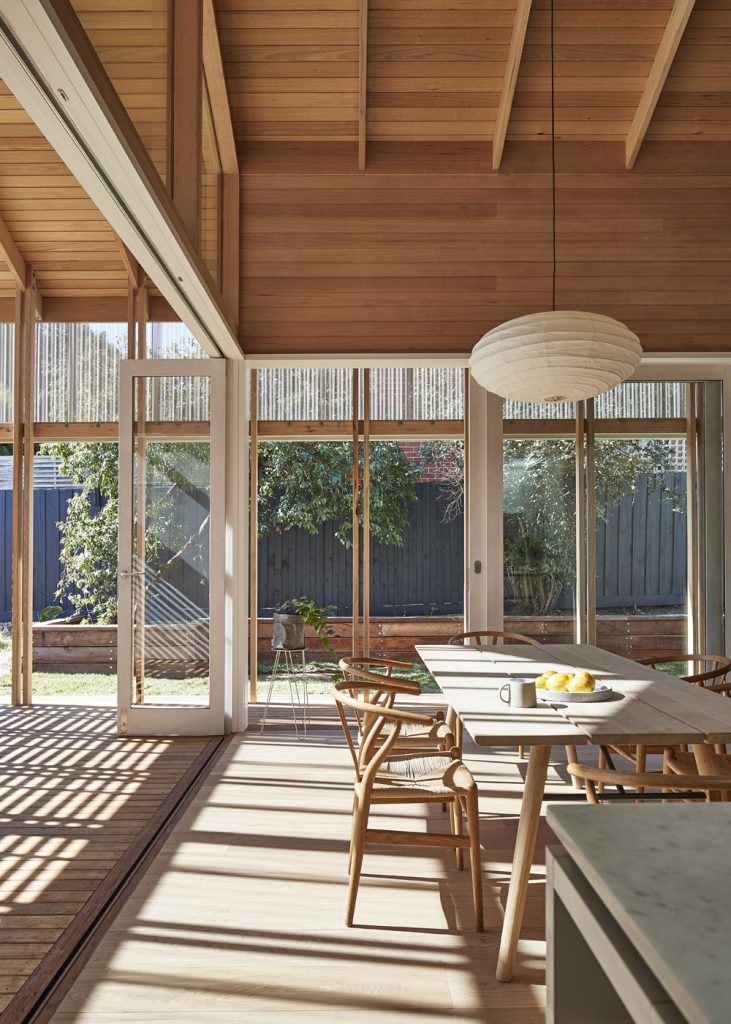 Amado House
An older project from when Studio Bright was MAKE Architecture, but beautiful nonetheless.
Designed for a culturally blended family returning to Australia after many years living in Japan, Amado House saw the client's' grandmother's home refurbished to incorporate a large open living space, kitchen, study and new Japanese style entry that incorporates the traditional ritual of genkan or shoe removal.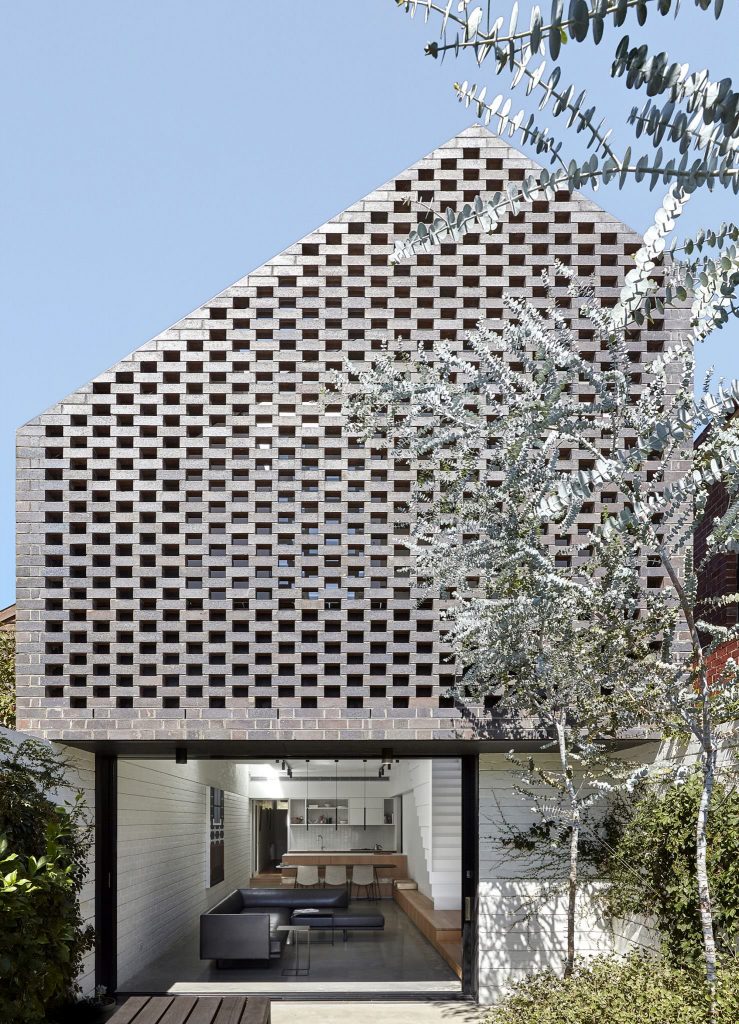 Garden Wall House
With no room to spare in this 4.5m wide site, this project was a game of millimetres. Ruthless paring back reduced the scheme to two white brick garden walls running uninterrupted at constant height from interior space to garden extent and a singular dark brick form balancing gently above.
The 2019 Victorian Architecture Awards – Residential Architecture – Houses (Alterations and Additions) winner, Garden Wall House imbues refuge, seclusion, calmness and expansiveness of outlook.
Photography: Rory Gardiner, unless otherwise specified.
Find out who else made the list of finalists for Designer of Year as we count down to the IDEA 2020 gala.