Working on a new retail space at the Sydney Opera House was a privilege and a challenge for Five Foot One Design. The client-focused Australian interior design agency is the author of the new retail space set within the walls of the iconic Sydney Opera House.
The retail space, finalised on 1 December 2021, has been shortlisted in the retail category for IDEA 2022, with the winners set to be announced at the IDEA gala event on 24 November 2022.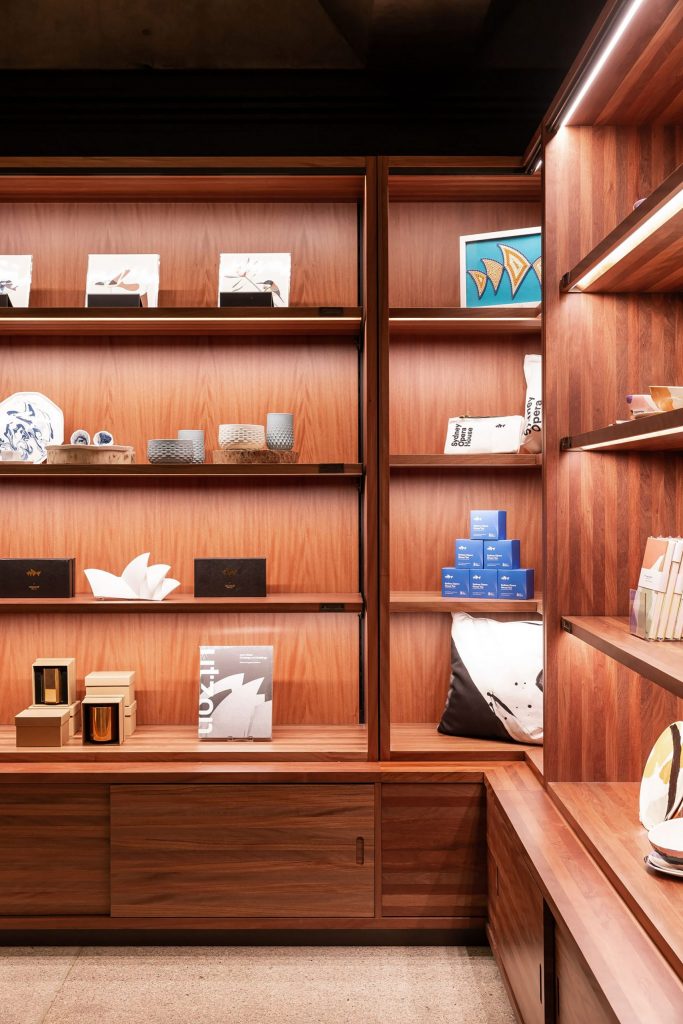 Working to strict design principles as outlined by the original architect, Jørn Utzon, and the Conservation Management of the Opera House, was both extremely challenging but also a 'privilege', according to Five Foot One Design.
The Sydney Opera House is globally recognised and flexibility was one of the most important criteria for the new design. A variety of gondolas, spinners and display tables were designed in conjunction with reconfigurable rear wall display shelving.
"Working within the Sydney Opera house is a privilege; as designers we had to be so respectful to Jørn Utzon's original design principles," says the design studio.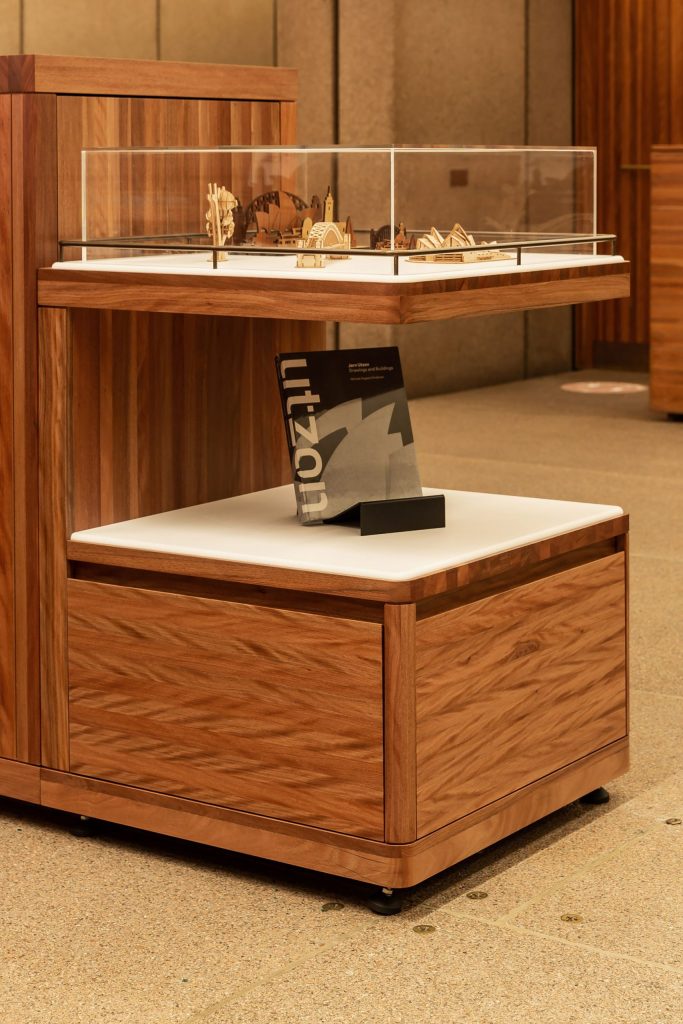 To achieve excellence in its design outcome, Five Foot One Designs had to face technical challenges.
"Our biggest challenge was not being able to fix any joinery into the raw concrete walls and ceilings. Every element had to simply sit on the signature granite flooring without damaging the fabric in any way," adds the practice.
The aim was to create unity by respecting pre-existing aesthetics. The new space had to feel as though it was part of the original design, creating no visual clutter while also allowing it to work commercially as a retail space stocking numerous souvenirs and other retail items.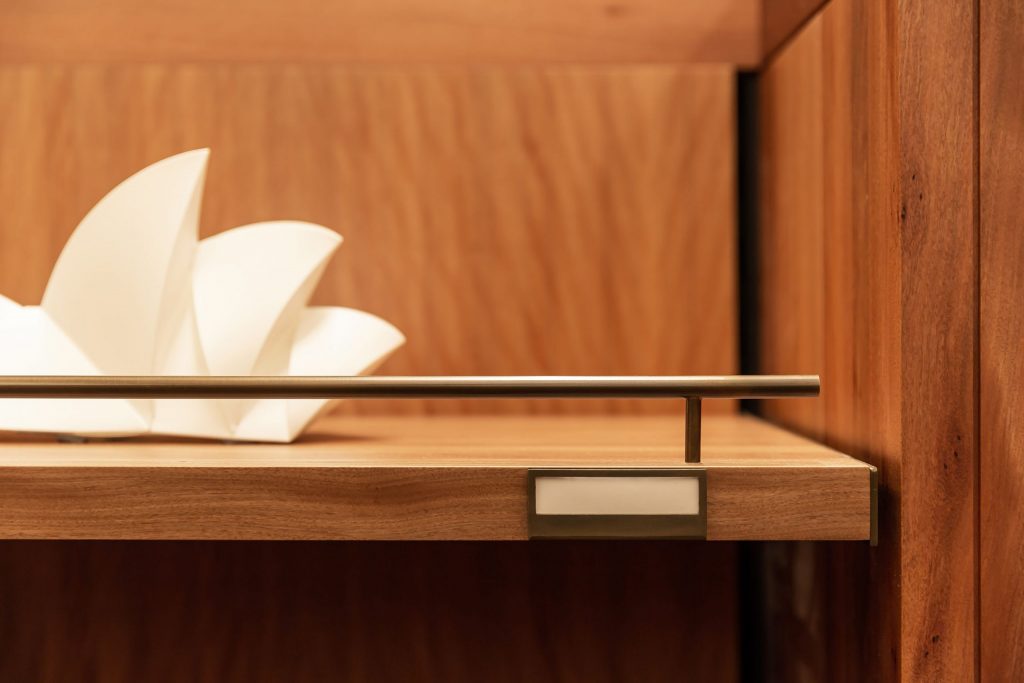 Five Foot One Designs' secret recipe for success was opting for a signature materials palette, namely solid brushbox timber and patina bronze features throughout.
Another sine qua non condition was creating a sense of continuity between old and new.
"The layout of the store was vital, aligning shelved and vertical elements with the existing concrete pelmets to appear as though they had always been there – speaking seamlessly to the architecture was our key focus," says Five Foot One Designs.
Photography by Simon Whitbread.
Stay local, Bates Smart transforms corporate workspace in Sydney's CBD.