While most clothing retailers are more likely to place the fruits of their labour front and centre, this Sydney-based clothing brand is bucking the trend by opening up its working studio, mess and all.
With over 35 years' experience, George Marbo is a master craftsman. His namesake label Marbo Shirt offers men a bespoke tailoring service, which produces crisp, well-constructed dress shirts.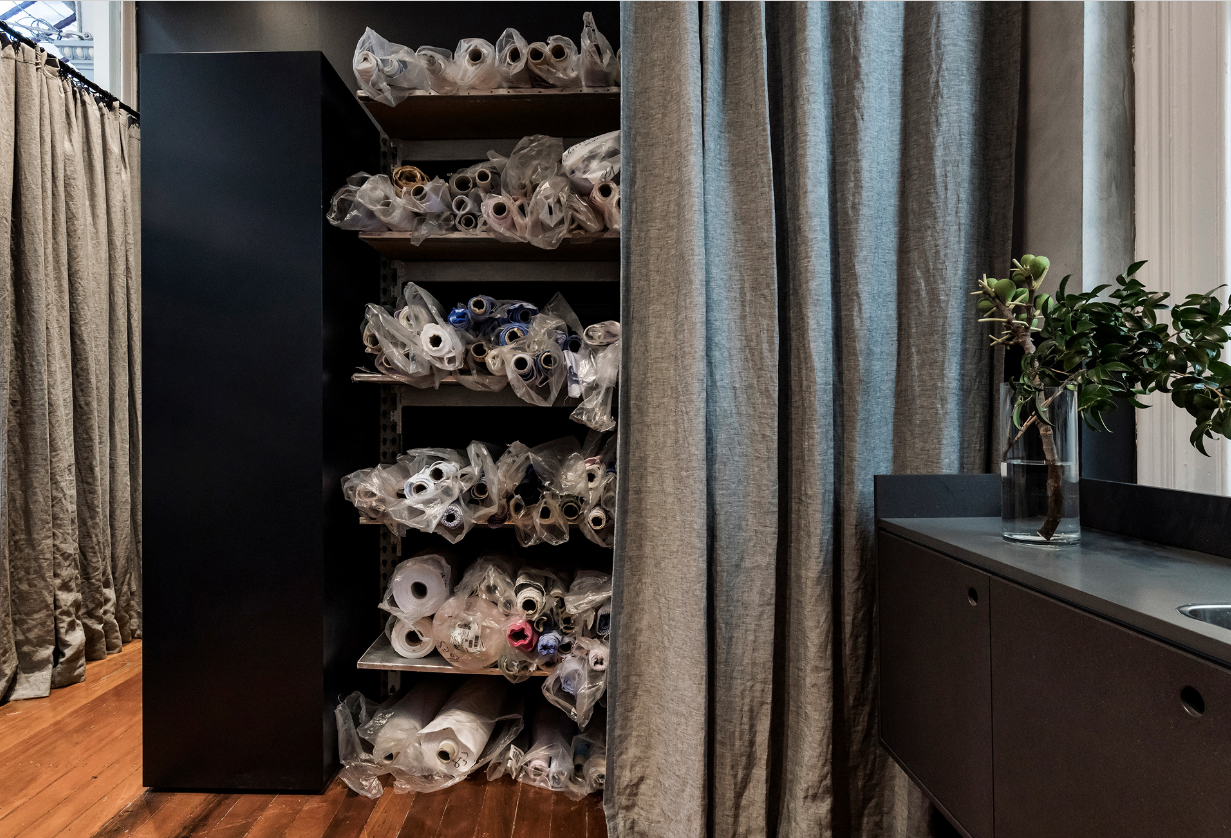 Despite the quality of the product, the retail environment offered little in terms of client engagement or retail experience, explains Dana Vuletic, interior architect and director at INK interior architects.
"The inner workings of the business were mostly hidden in the messy back of house area, including an industrial rack of beautiful Italian fabrics," she said. "The challenge was to move away from this traditional approach and showcase the process of garment construction."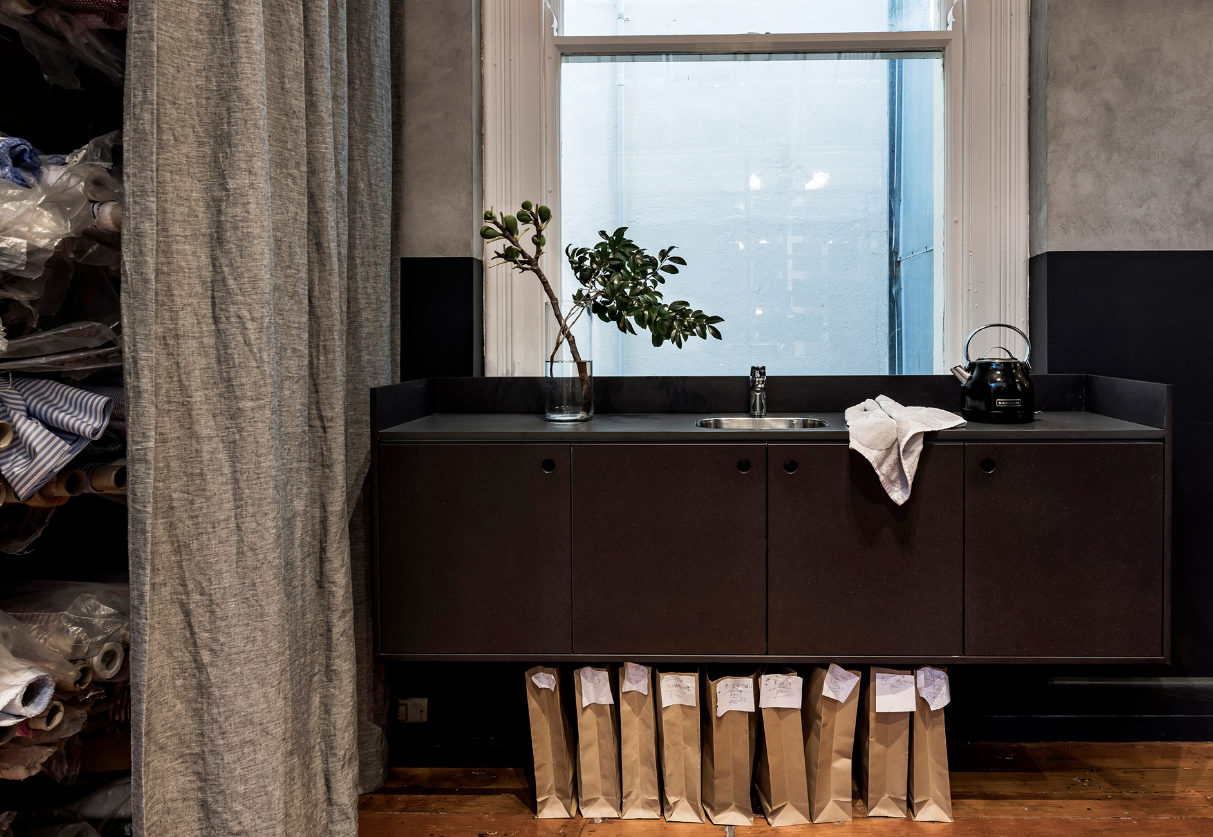 The floor plan is simplified, offering a series of functional, well-detailed joinery pieces. A crushed linen curtain is strategically placed to reveal a portion of the large fabric rolls, creating a focal point where clients are now invited to browse the selection.
In the changing room, a large storage cupboard is designed in lieu of a dividing wall – feeling more like a wardrobe space- that is visible from the mall when the room is vacant.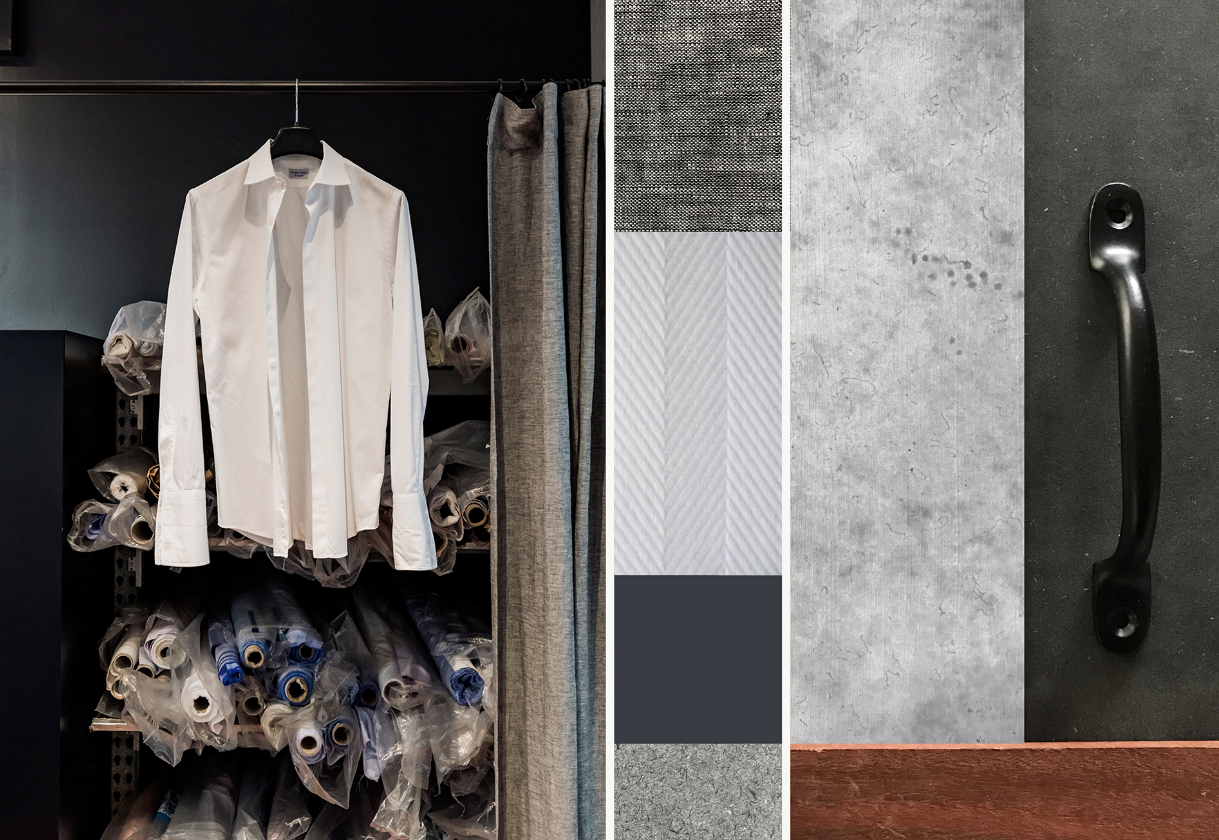 Sewing machines are visible from entry and a window display of collars aims to spike the interest of shoppers, creating a talking point. A sample board of fabrics also sits near the point of sale and cutting bench.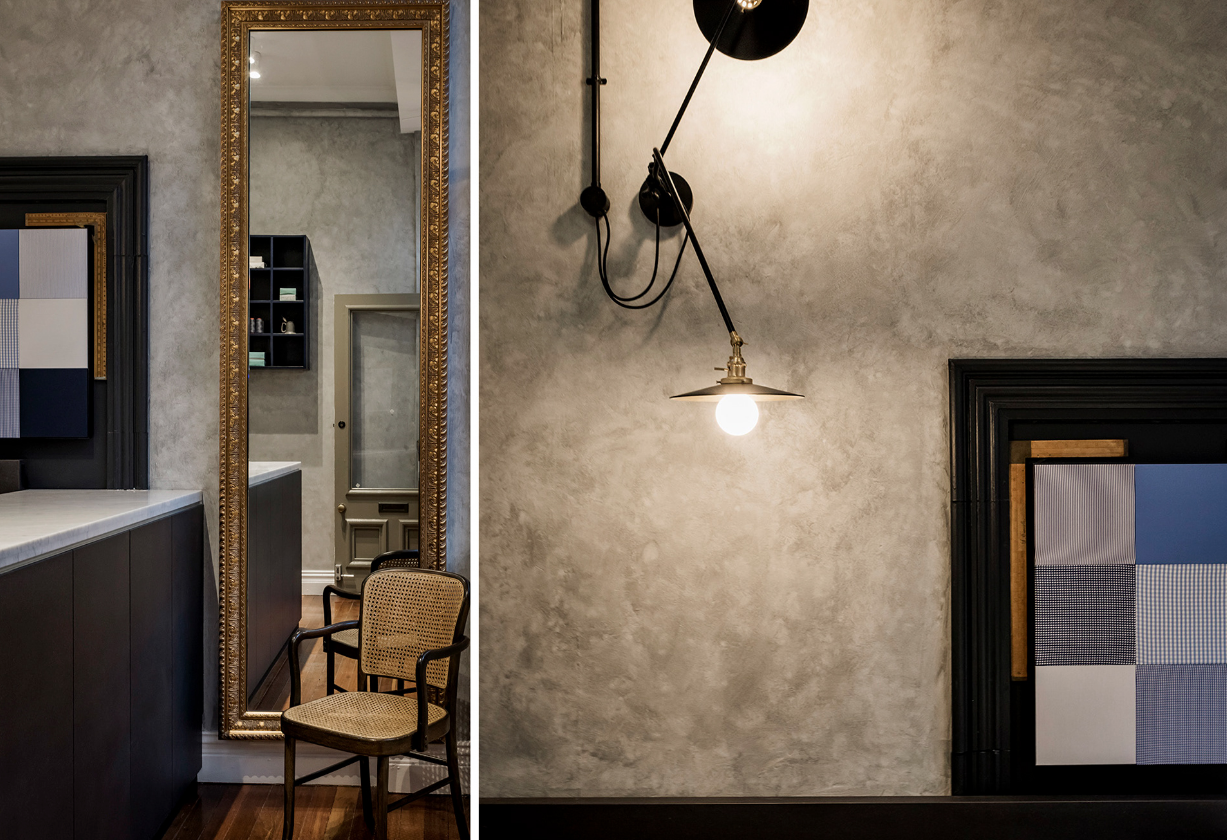 "The entire tenancy is utilised as front of house and the aesthetic is a balance between traditional, contemporary and perfectly unpolished," adds Vuletic. "George can showcase his production and invite clients to browse beyond the front counter for a more inclusive, engaging experience. The interior palette captures and translates the authenticity and honesty of Marbo Shirt."
Photography by Michael Wee