A new pharmacy has sprung up in Brooklyn, New York that blends its online and physical worlds through playful visual cues and ease of use.
Medly Pharmacy is a neighbourhood pharmacy that wants to override the often impersonal experience that people have when they visit a pharmacy. Owners Marg and Sahaj Patel wanted to create a space that would complement the store's app experience, allowing customers to move seamlessly from online to the physical pharmacy.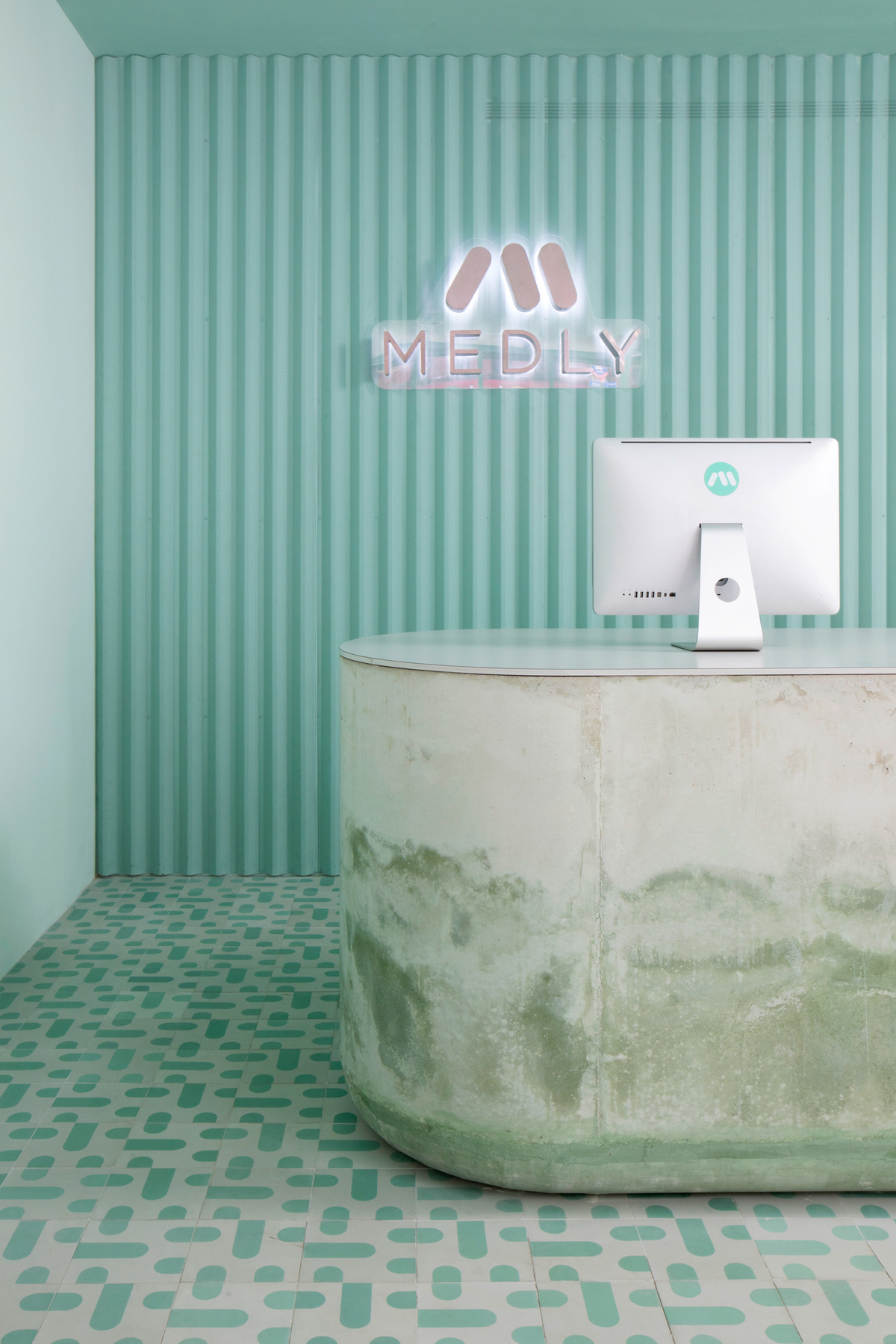 "Being the first location in a series of pharmacies, we knew that the space needed to look beautiful," says Sergio Mannino, owner of Sergio Mannino Studio, which designed the space.
"The design is both playful and elegant with a buffed custom-made cement counter with clean geometric tiles as part of a light aqua colour scheme."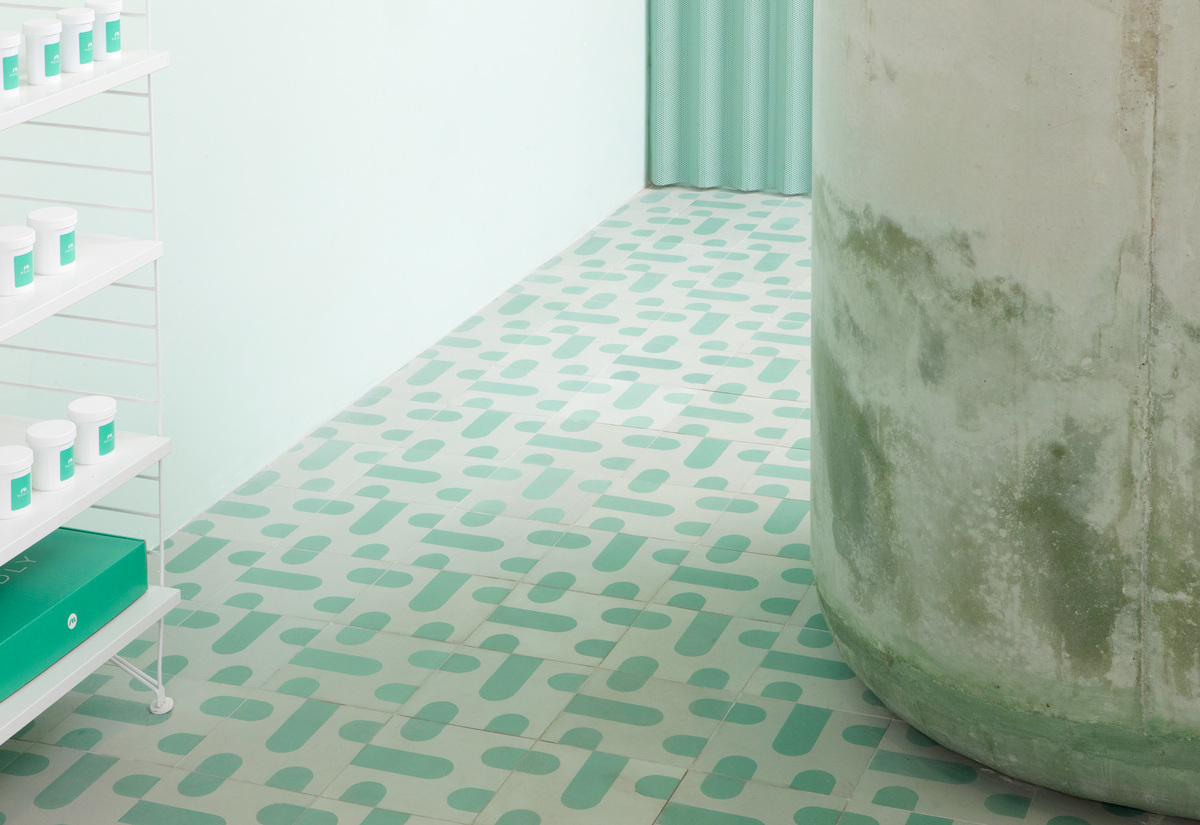 The pharmacy consists of two rooms: a cosy waiting room where customers collect prescriptions, and a much larger space out the back, where the administration and prescription work are done.
The waiting room features four-seater chairs in green vinyl leather and chrome, which are a tribute to Shiro Kuramata, one of Japan's most significant designers of the eighties.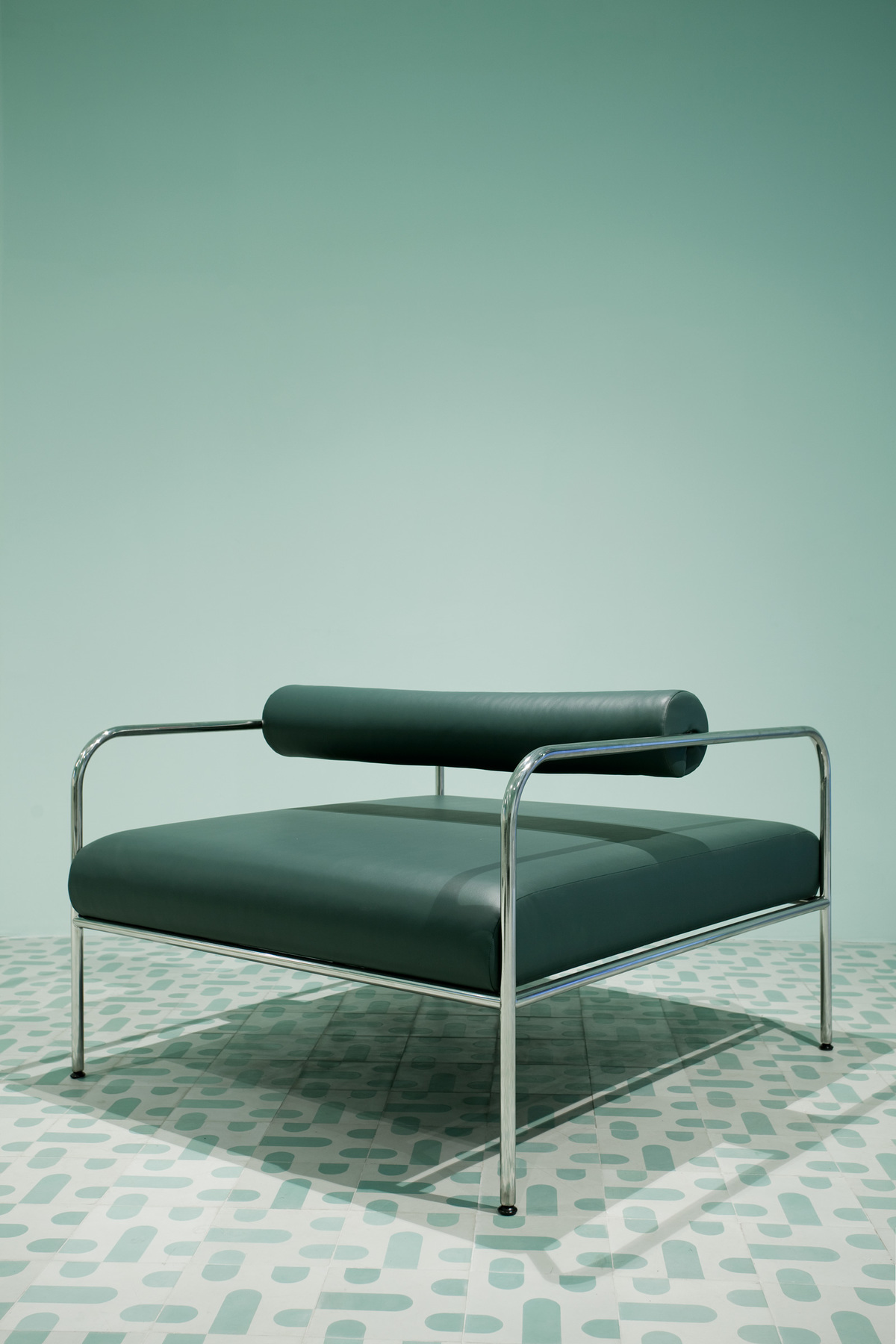 "As community is a key value of Medly pharmacy, we ensured our design was tailored to include this," adds Mannino. "The nature of the small space means that customers will instinctively connect with each other and with the staff, unlike larger pharmacies that inadvertently separate people through high aisles and sheer size."
Photography by Charlie Shuck and Sergio Mannino Studio