Architecture and interior design practice Bates Smart combines Art Deco style with contemporary workplace needs in Hub Wynyard.
Bates Smart joined forces with privately-owned flexible workspace operator Hub Australia to refurbish two levels of the recently-completed Brookfield Place.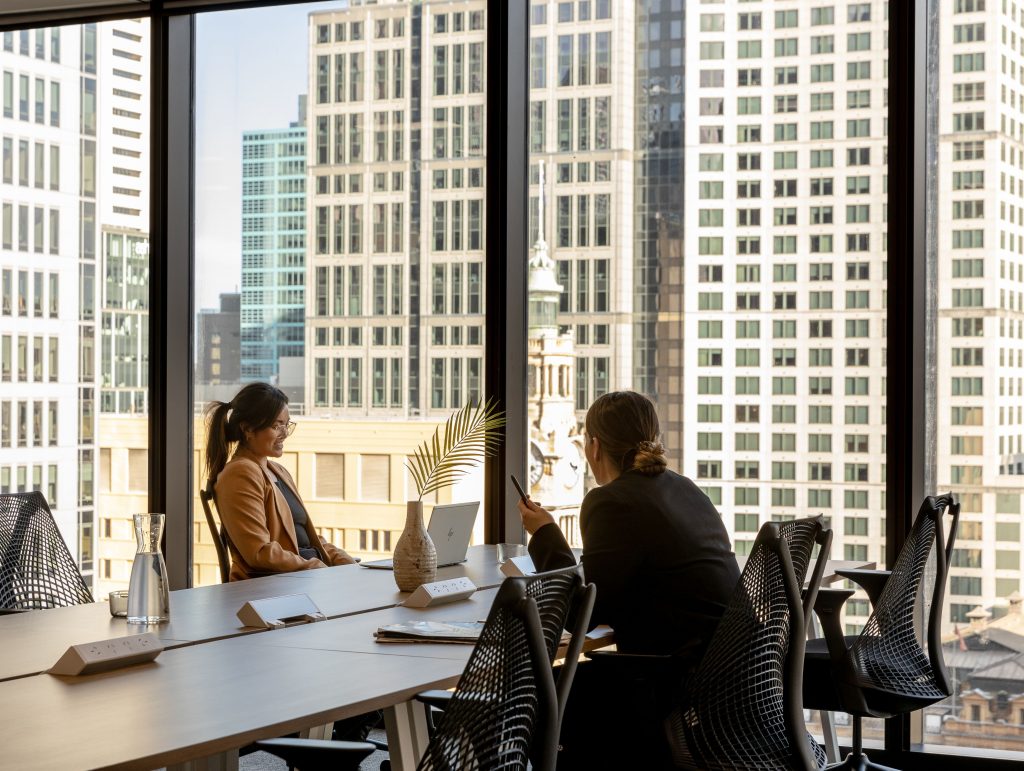 As one of Australia's premier precincts located in the heart of Sydney's CBD, the workspace features 4,000 square-metre of floorspace full of amenities and premium decor.
With views from the 11th floor, Hub Wynard's interior is "inspired upon the contextual elements where the workspace proudly sits" and engages with "prominent exterior landmarks", says Bates Smart.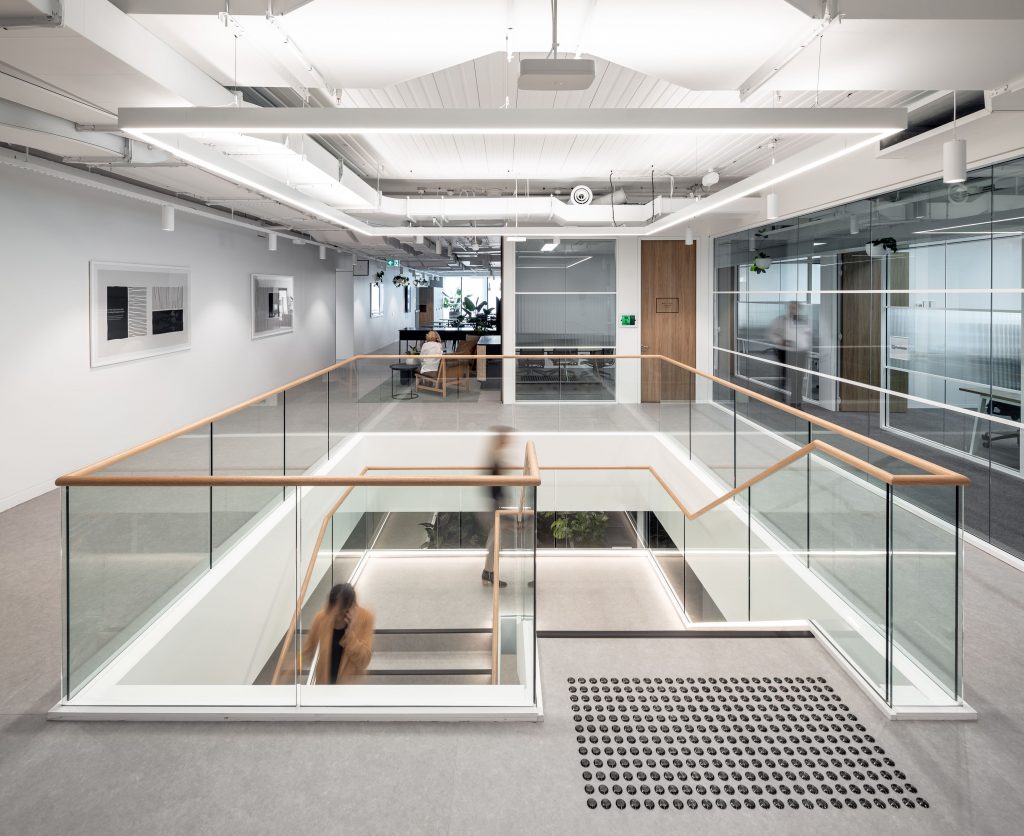 Such landmarks include the revitalised George Street and the state-of-the-art transport infrastructure on its doorstep. The Hub Wynyard also overlooks Transport House, a modernist building that evokes the golden age of travel.
"The public high-end space provides a level of luxe that businesses would expect in a central city location," explains Bates Smart associate director Jessica Page.
"Where you can entertain clientele with lunch, have private conversations, grab a casual coffee or host an event, it is a space for everyone not just Hub's members."
With this in mind, the workspace is decked out with a business lounge that is more akin to a luxury bar, and a bold, mirror reception desk with linear lighting.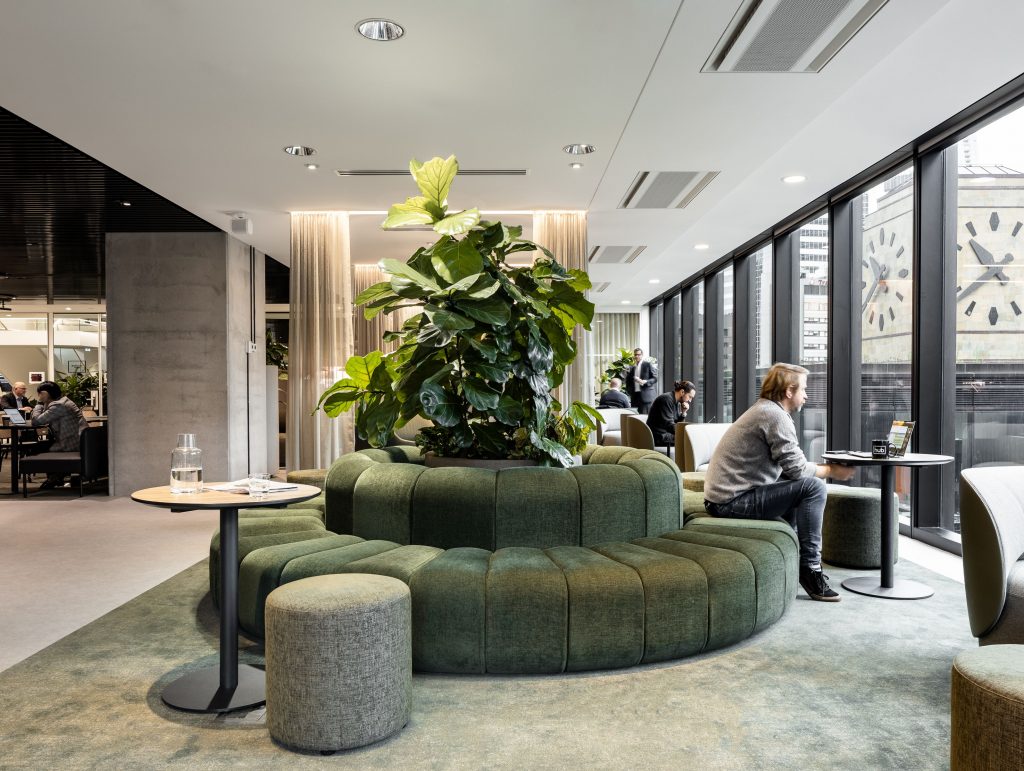 Plush furniture, layered materiality and rich colours playoff each other to simultaneously provide a professional and intimate connection with the city.
Bates Smart director Kellie Payne says Hub Wynyard exemplifies Hub Australia's ability to "break free of any coworking stereotypes by creating bespoke and meticulously considered spaces that are sensitive to the context around them.
"Hub Wynyard brings together a fusion of best-in-class hospitality and coworking design, sitting at an interesting crosshair of both.
"It was vital these elements were equally as important, and both evenly captured in this project to cement the next chapter of hybrid workspaces."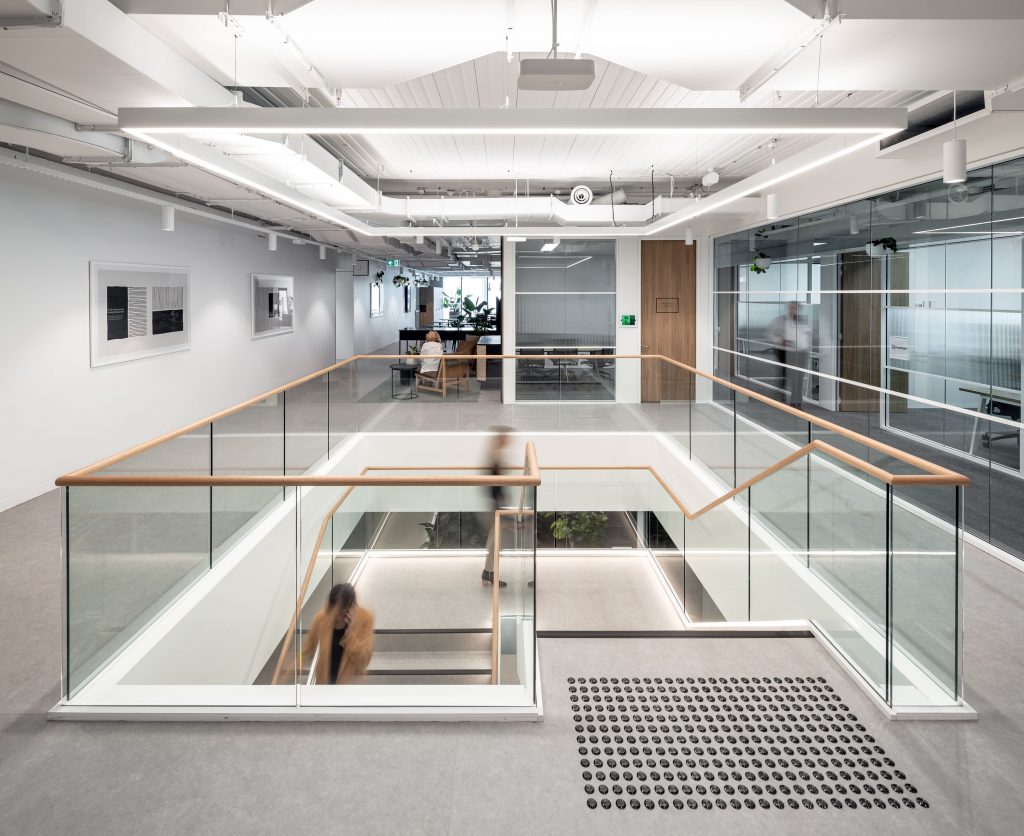 Photography supplied by Hub Australia.
For more than 165 years, Bates Smart has been consistently recognised as one of Australia's top design firms. Their expertise and integrated design approach allow them to lead complex master planning, architecture and interior design projects across sectors and industries in Australian and global markets. The result is a built environment that positively impacts the ways in which people live, learn, work and heal.
Founded in 2011, Hub is Australia's largest privately-owned flexible workspace operator, providing premium workspace solutions to help people love where they work.
Interested in more workplace design? Have a look at the IDEA 2022 shortlisted projects for both Workplace categories.