Brothers Jack and Mark Fearon specialise in transforming bespoke and functional aluminium furniture into sculptures.
Burleigh Heads-based brothers Jack and Mark are the brains behind FEARON, a design and fabrication company founded in 2019 with a focus on developing functional aluminium objects into 'furniture art.'
FEARON's fusion of visually pleasing art with practical design exemplifies the trend in furniture design of blurring the boundaries between what is to be looked at, and used.
"We don't think our pieces are there just to look good – they're for real life. We love seeing our pieces in people's homes, yet also galleries, restaurants and hotels," says Jack.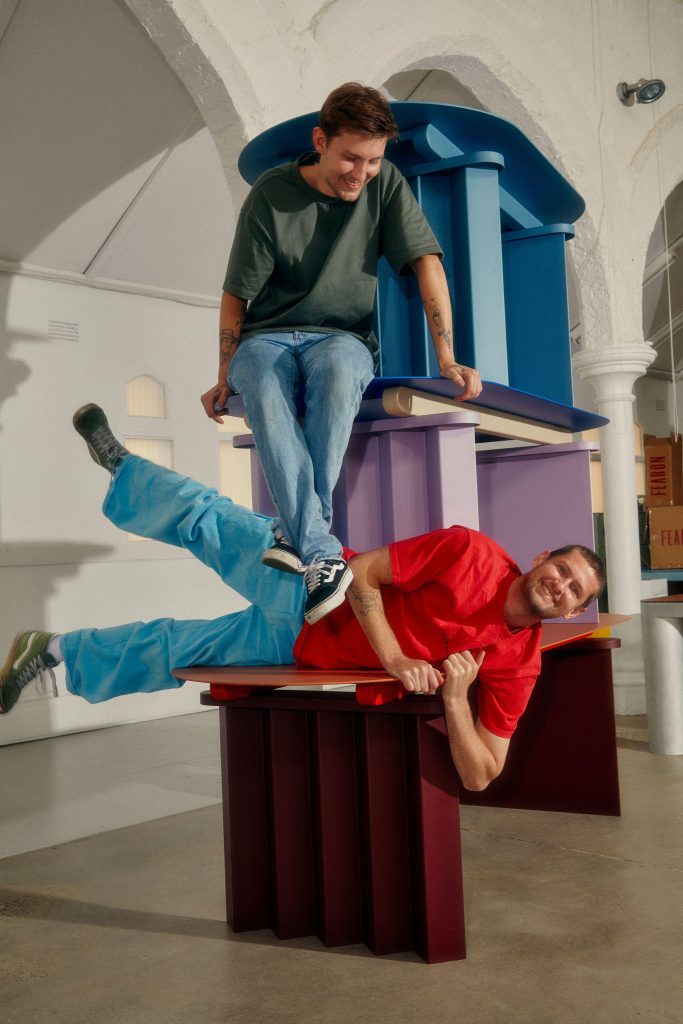 This form of 'functional art' came to the forefront in the 1960s and 70s when furniture designers experimented with the concept of furniture delivering an aesthetic purpose. Household objects boasted bright and playful shapes and colours that echoed elements of low and high culture.
FEARON initially acted as a creative outlet and reprieve for the brothers from commercial work – Jack was a plumber by trade and Mark worked as a boilermaker. The pair also worked as industrial fabricators manufacturing large-scale water trucks.
Despite both working in trades, the brothers have always possessed an avid interest in creativity and design. At 20 years of age, Jack co-opened a gallery on the Gold Coast called 'Comb', which eventually developed into a clothing and design company.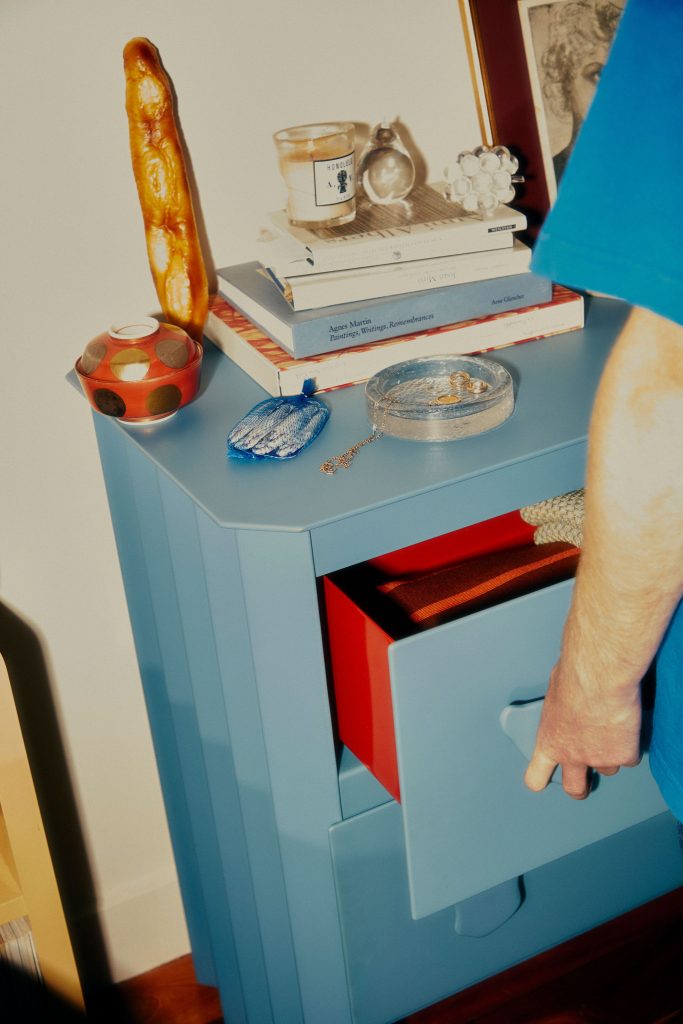 FEARON came next. Jack and Mark launched the company in 2019 guided by an aim to create fun and zany furniture unlike anything else on the market.
Jack and Mark's first piece, 'The Chub', developed from testing whether metal off-cuts from a tank in their warehouse could be moulded into a stool. This experimentation was an effective starting block, and they have been rigorously adding to their collection ever since.
FEARON prides itself on the durability of its handmade aluminium pieces. The brothers opt for aluminium as it is completely recyclable, and has a lightweight and malleable form ideal for sculpting.
The duo's bread-and-butter lies in creating one-off items that can be admired as both impressive works of art and functional furniture pieces cherished in households and alike.
"Our hope is that our pieces will have a long life and be passed down through generations – maybe they'll be considered antiques one day," says Jack.
Photography by Phillip Huynh.
Check out FEARON at this year's Melbourne Design Fair from 18 to 21 May.
There's more on offer at this year's design week – look out for Futures Collective at Villa Alba Museum