Accompanying the Marvel Avenger's S.T.A.T.I.O.N exhibition at Melbourne's Federation Square is a pop-up diner that serves as both a café and bar, with a classic New York vibe.
Inspired by the streets of New York, the interior, designed by Ewert Leaf, encompasses an element of grittiness offset by iconic American diner design features. Upstairs hides a speakeasy, which overlooks Melbourne's railway tracks.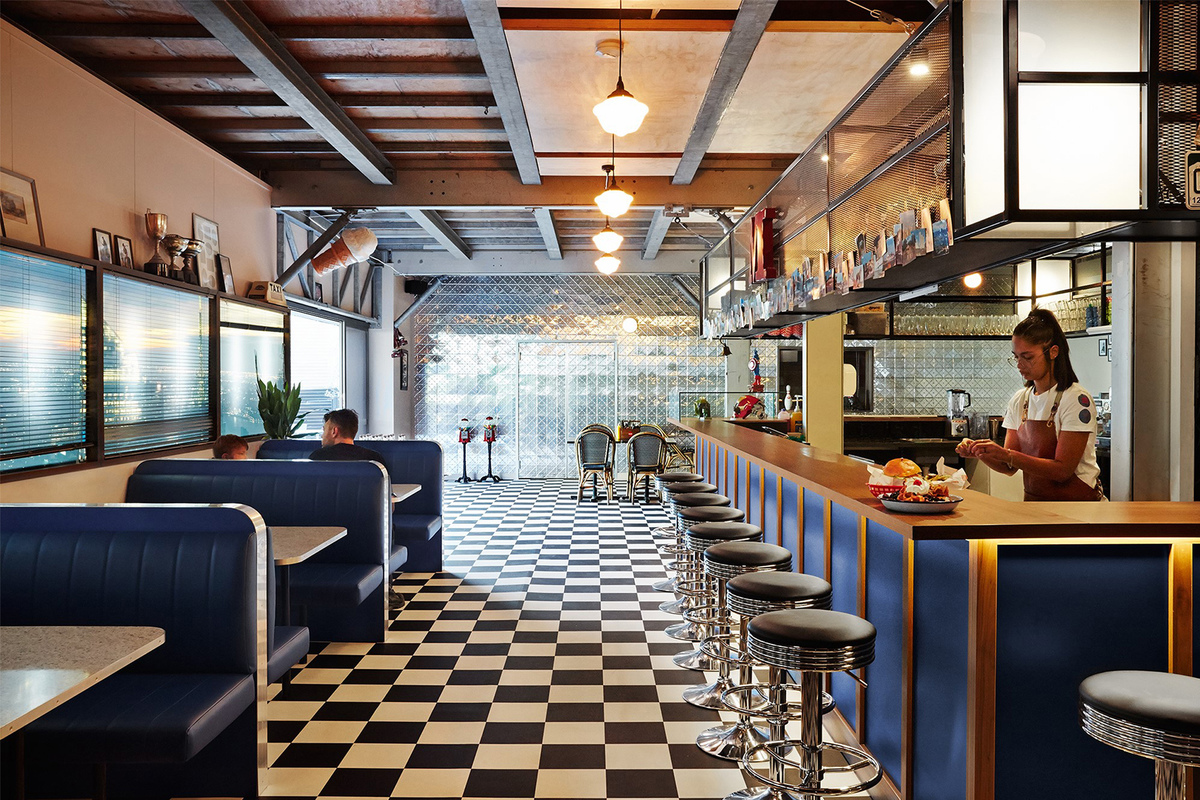 The brief for the venue was to design a creative and dynamic pop-up space that works as both a café and bar, transitioning seamlessly from night to day, explains Toby Ewert, co-director of Ewert Leaf.
"It needed to be a place for superheroes to hang out after a hard day protecting our city, whilst also encapsulating the essence of New York and the traditional diner feel. The request for private dining, booth seating, lounge seating, bar seating and a rooftop resulted in a dynamic floor plan that offers multiple diverse experiences within the one venue."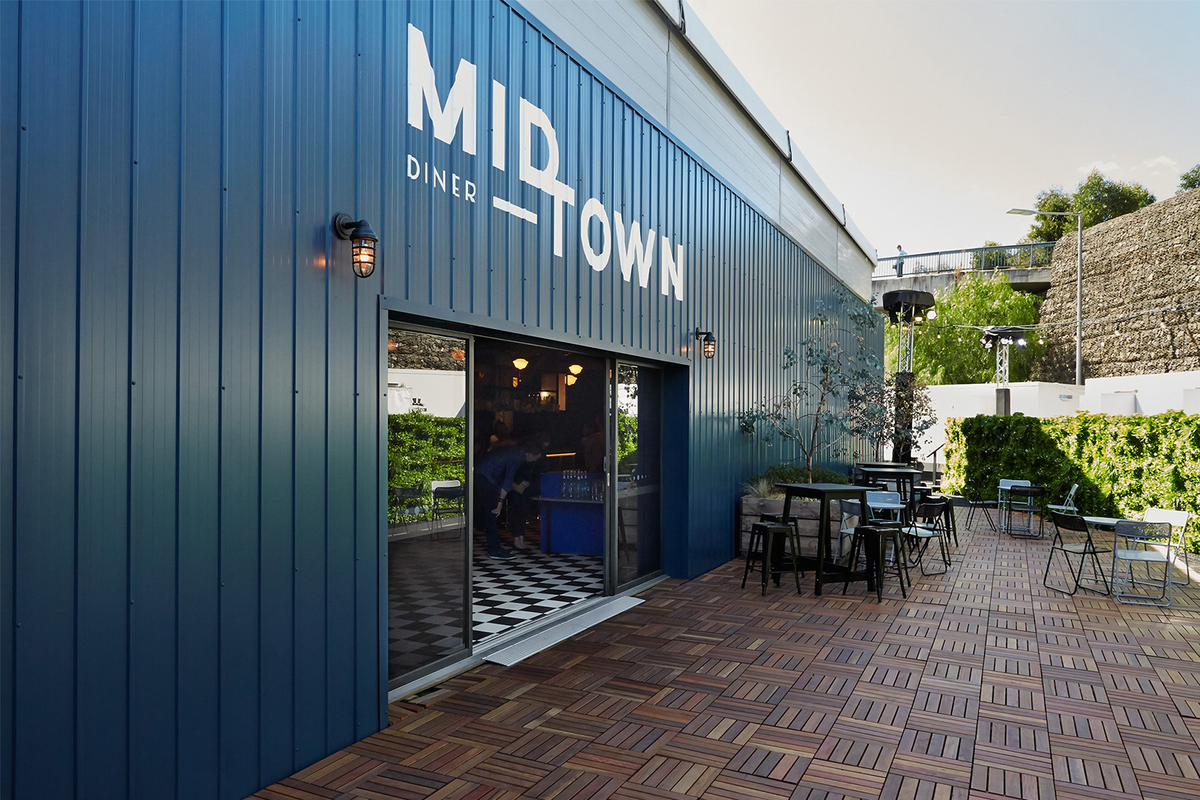 Retro booths in electric blue vinyl pay homage to superhero colours, whilst an illuminated cityscape lines the walls, transporting you high amongst the New York City skyline.
Further playing on the superhero theme, the private dining room is disguised behind reflective metal cladding that looks like a secret vault. Behind the red walls, an unexpected setting for private functions is revealed, contrasting against the grittiness of the overall venue.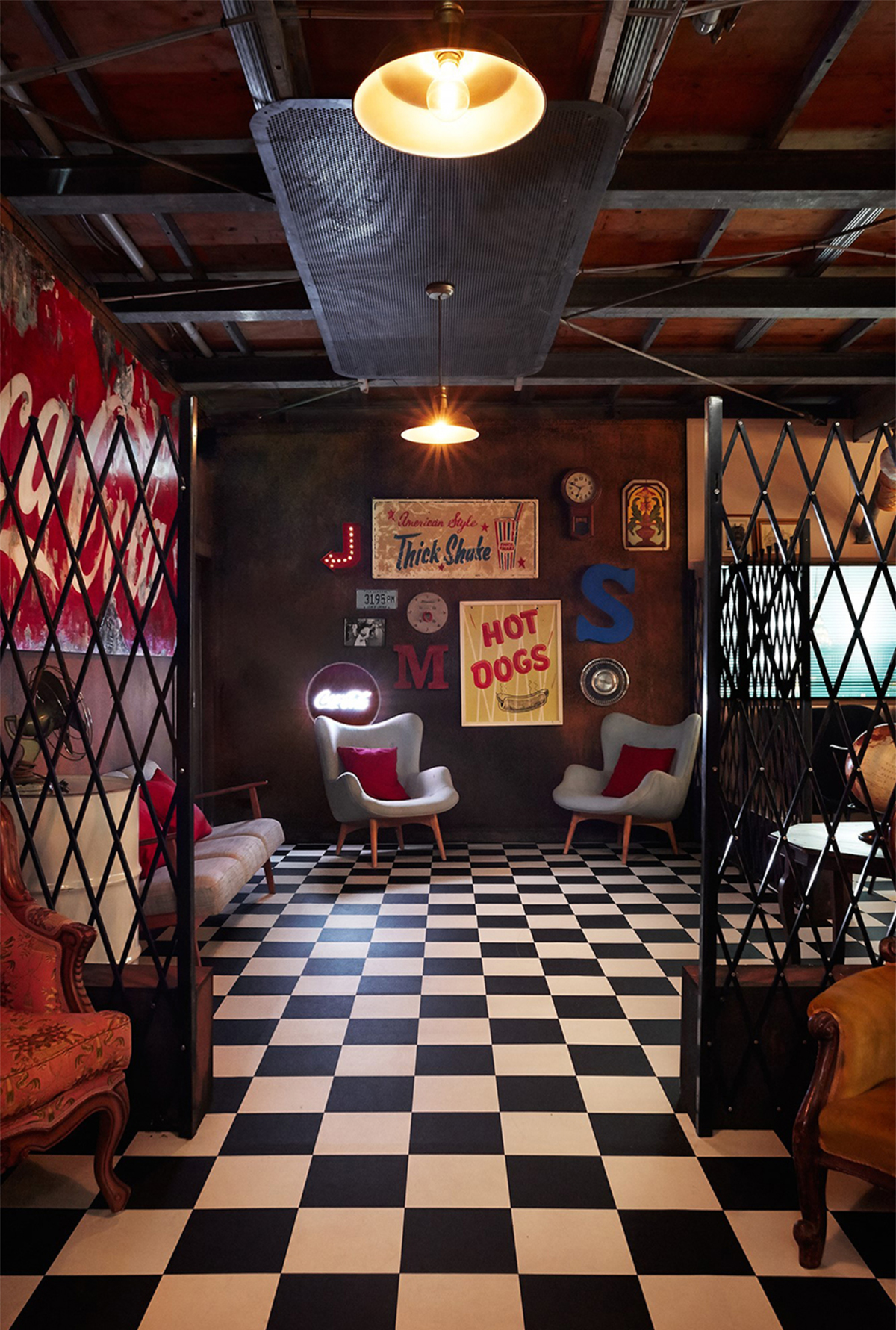 Following the black and white checker floor past the retro bar and through the rusty gates, is a dimly lit lounge, where iconic American posters, number plates and various memorabilia hang on the walls.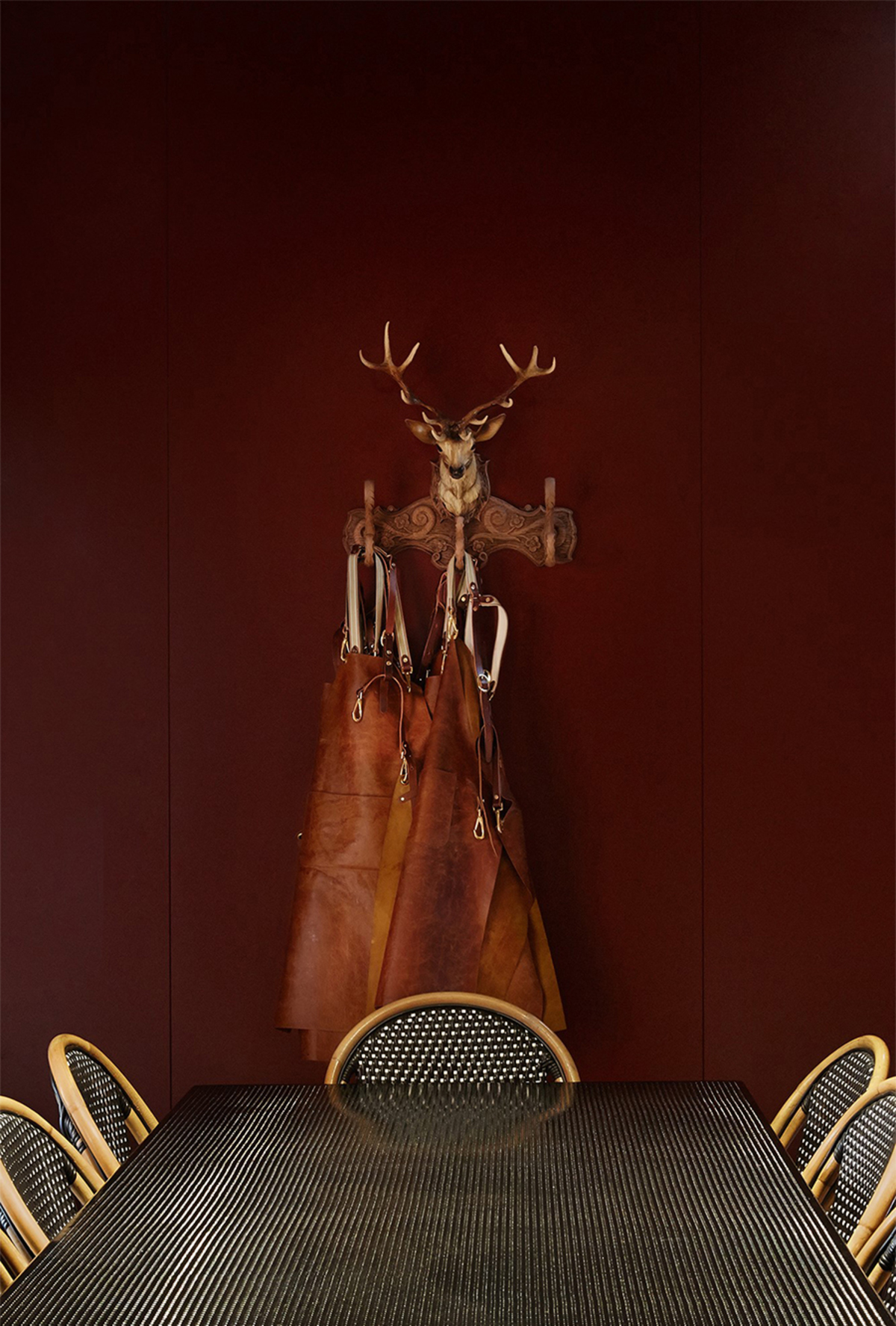 "Creating a pop-up venue to accompany the Marvel Experience was a completely untried concept for Disney," continues Ewert. "Set in a typical marquee structure, the venue needed to appear anything but typical… The modular construction methods and reclaimed fittings means the space can be deconstructed to move to the next site. But you wouldn't know it."
Photography by Fi Storey