The Cobram Library and Learning Centre is a distinctively 'local' library, embracing emerging technologies and promoting flexible learning and library spaces across all ages.
Working closely with local community groups and stakeholders, Cohen Leigh Architect's design process involved tracing the line of the nearby Murray River, then superimposing this as the cut line on a curvilinear timber battened screen.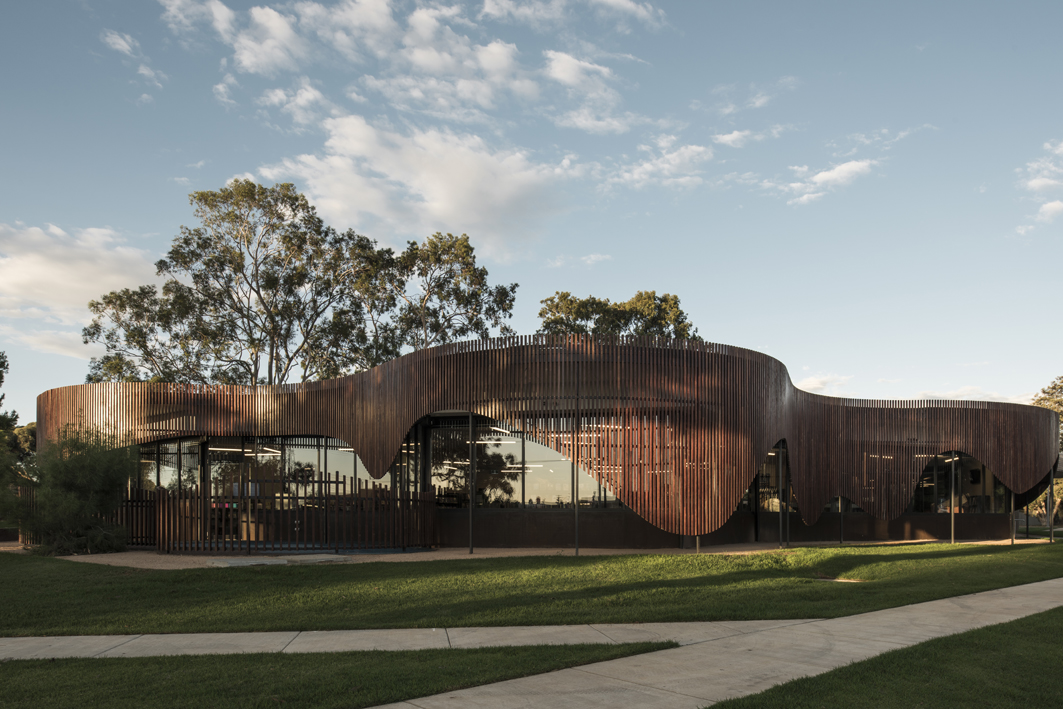 The result is a dynamic and transformative façade that wraps the perimeter of the library, filtering and throwing light into the new internal library spaces.
Internally, the library thoroughfare is defined by a fluid ceiling element, mimicking river-like fluidity and acting as a way-finding device through the spine of the library. This element wraps down at the service area, transforming into bookshelves and a reception counter.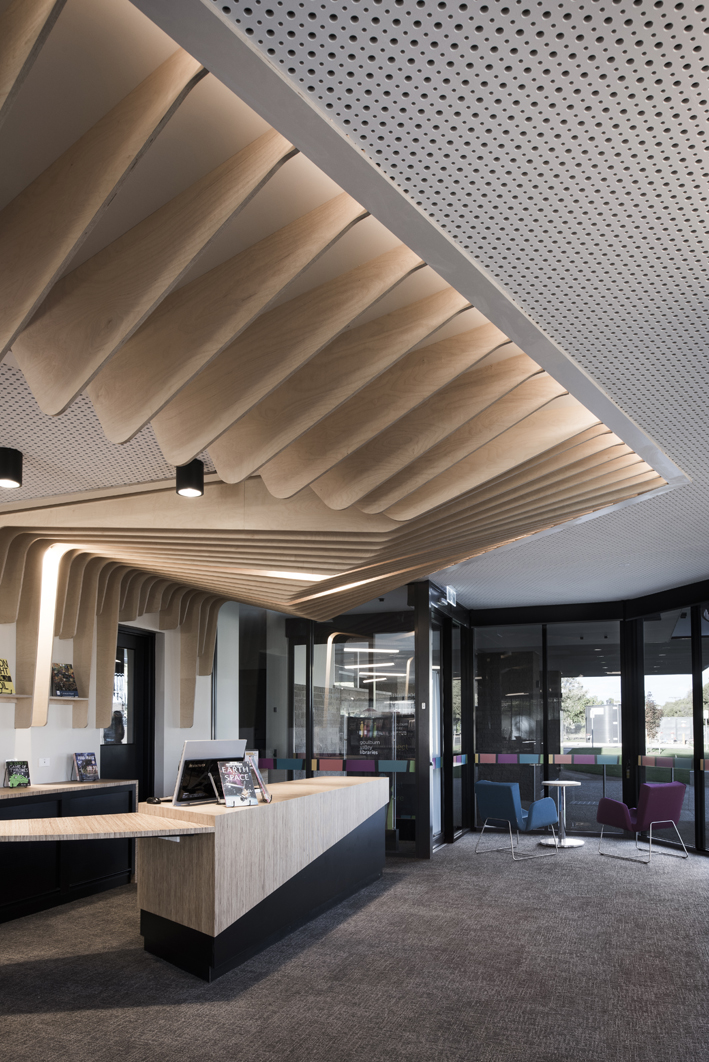 At the building edges, a series of abstract punctuations on the perimeter allow for private and flexible break out spaces, offering contemplative and reading spaces. The effect is a community space both highly flexible and adaptable.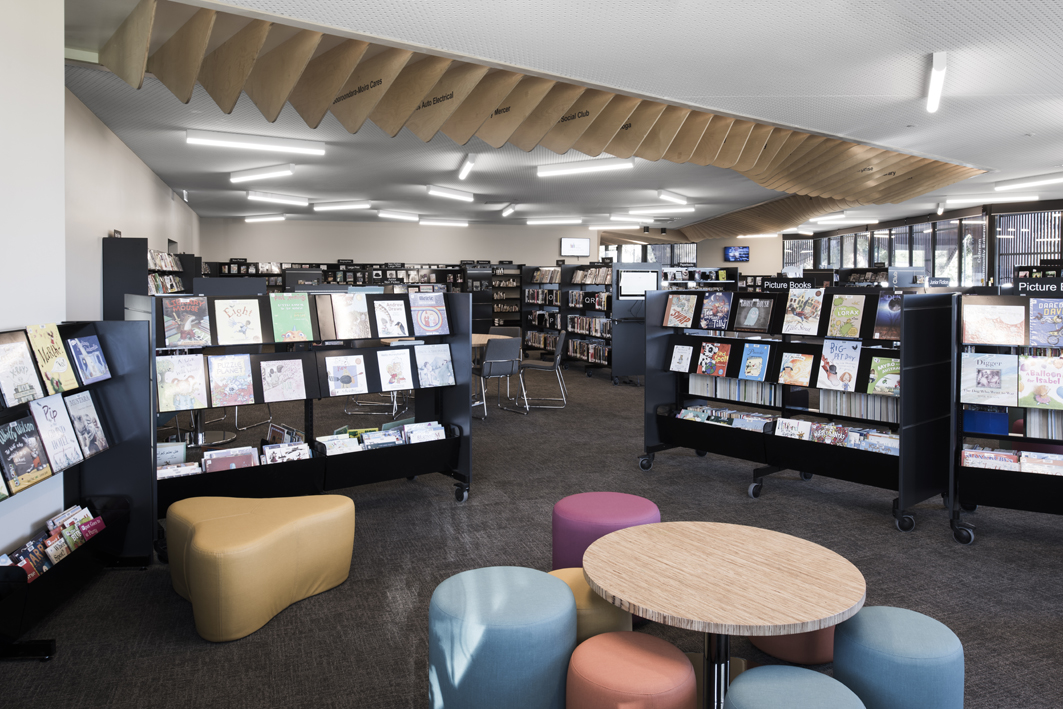 Located on the site of the existing Civic Centre, it encompasses library spaces, reading spaces, community meeting rooms and new technology areas.
Conscious of its place and identity, it embodies and celebrates the idea of a 'local' library, with design language that is evocative of the popular Murray landscapes.