Interior design practice Casework has designed a community-driven space for a digital product agency in Portland, US inspired by the warmth and comforts of home.
Work & Co first approached Casework in 2017 having recently signed a lease on two floors of the Mason Erhman Building located in the New Chinatown/Japantown Historic District of NW Portland. The Annex was built by the Zellerbach Paper Co. in 1938 and Moderne in style.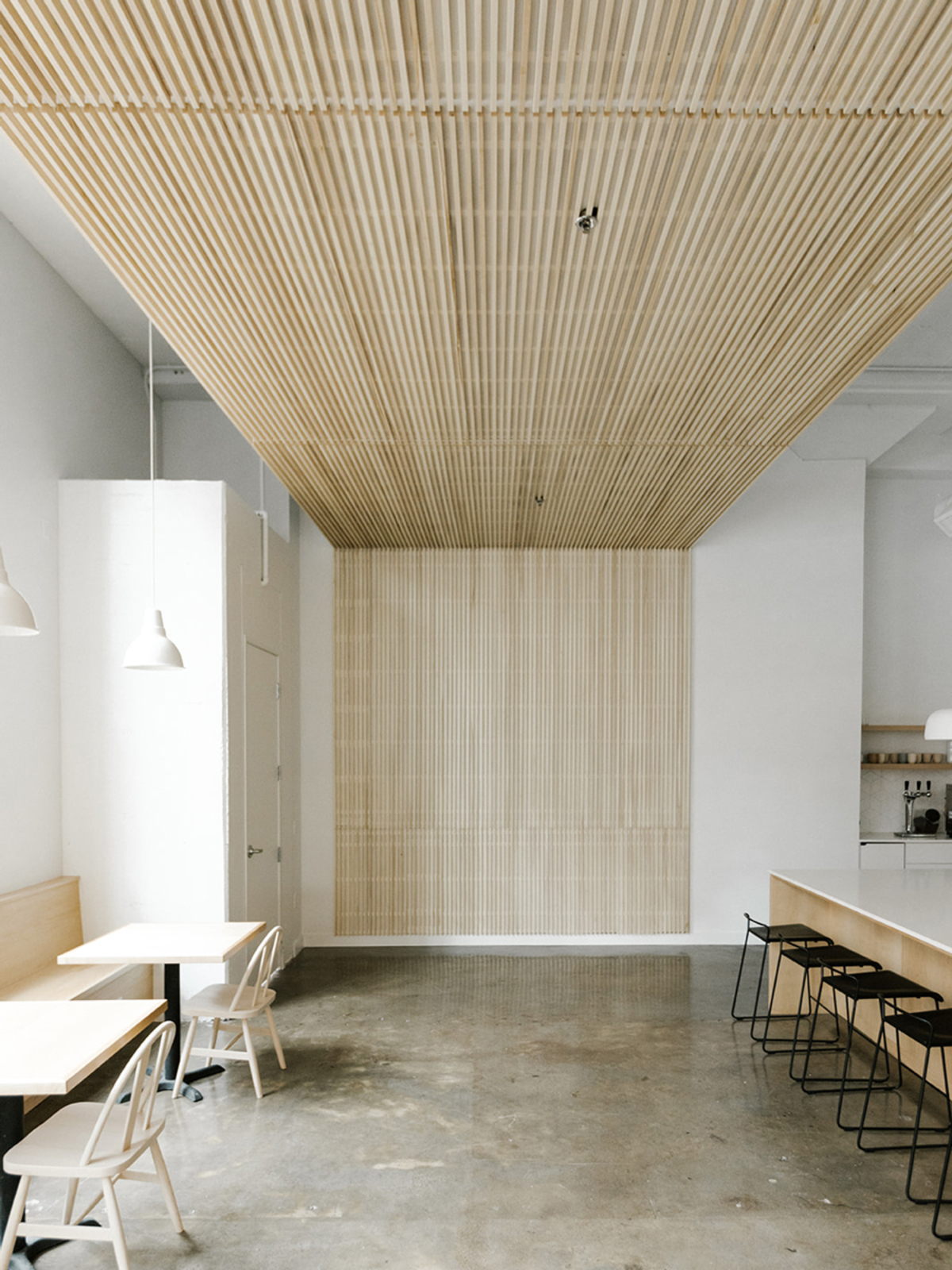 Casework broke the space into a variety of functions suited for Work & Co's varying needs. To accommodate its multitude of designers, a large open office with modular custom desking units were created on the main floor.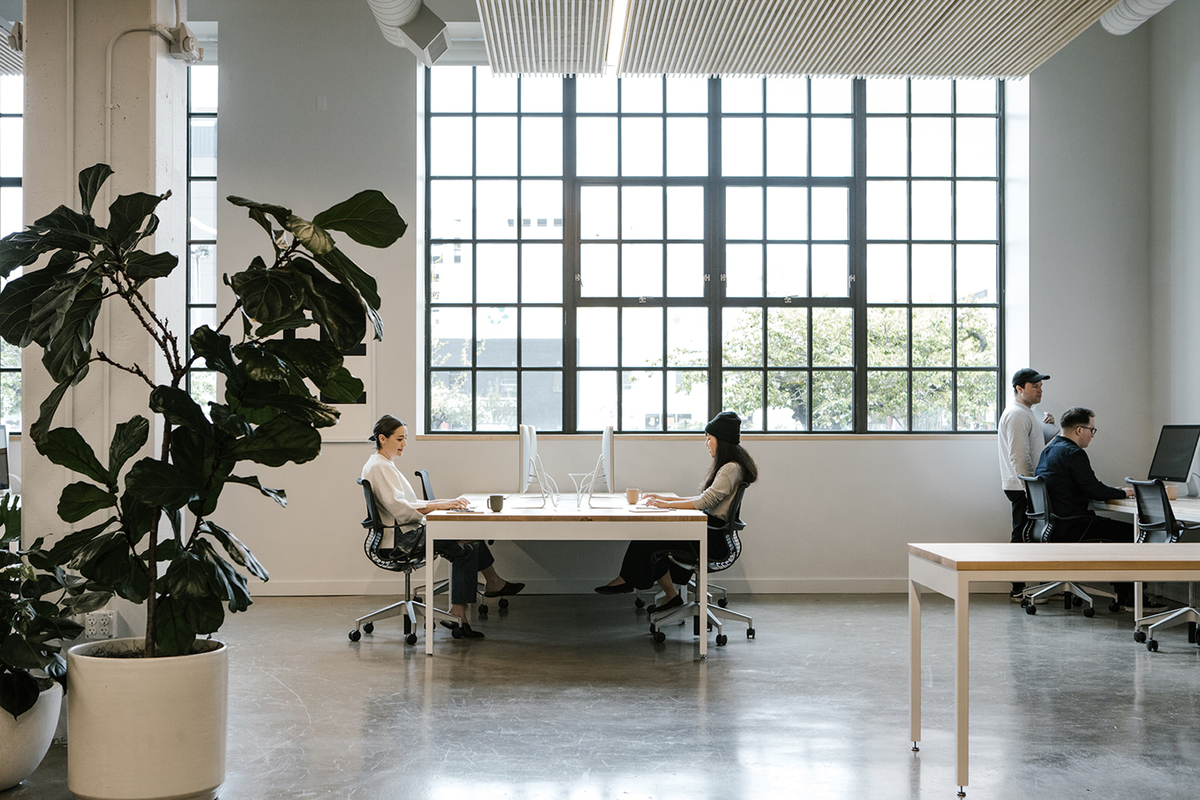 Maple wood slat ceilings were incorporated not only for visual appeal but to keep the large open space with exposed concrete floors quiet.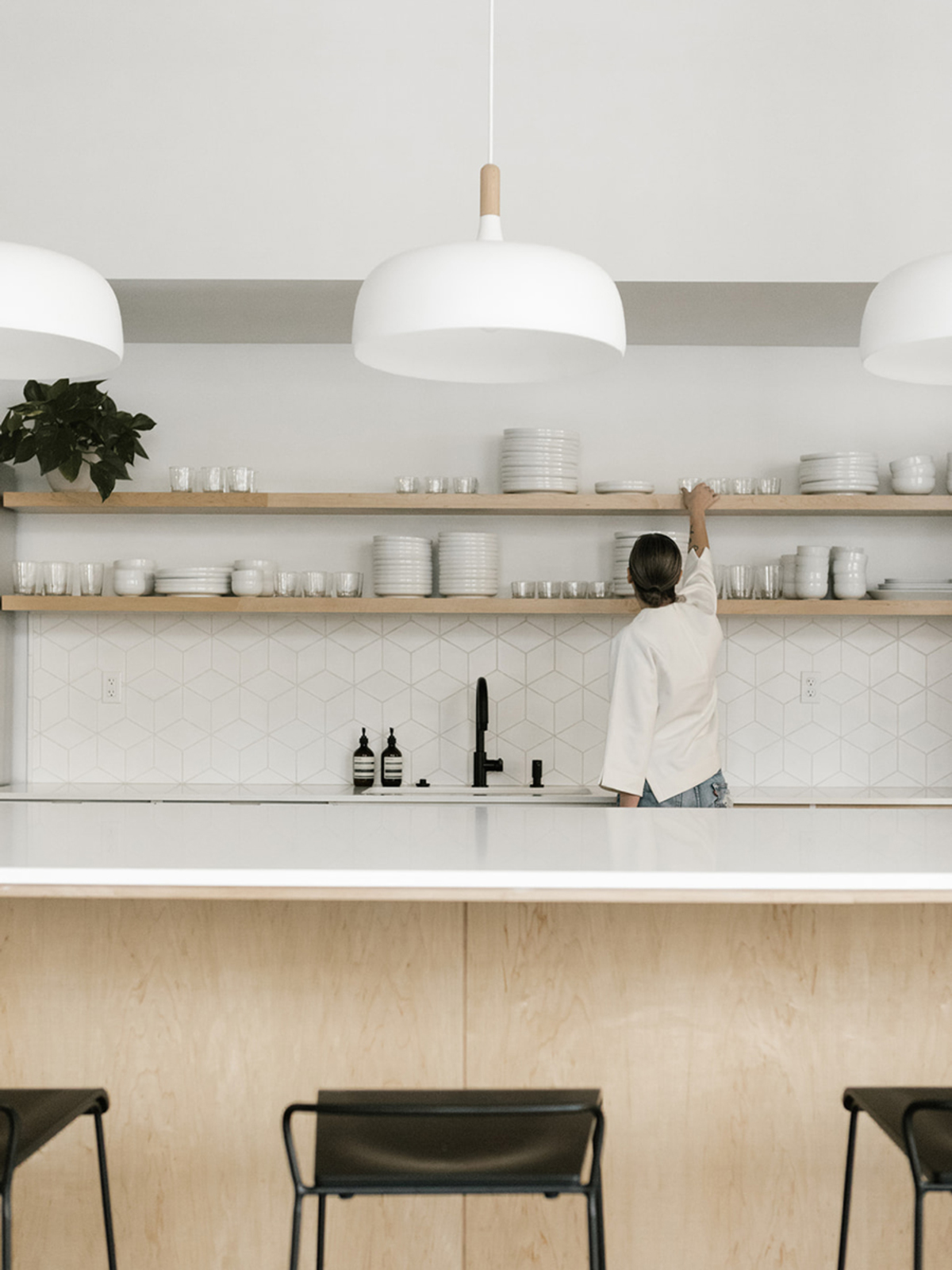 Multiple meeting rooms of different sizes were built to house groups at large conference tables, as well as additional lounge spaces with sofas, side tables, and armchairs.
Phone rooms with tufted walls were added for private conversations or focused, quiet workspaces.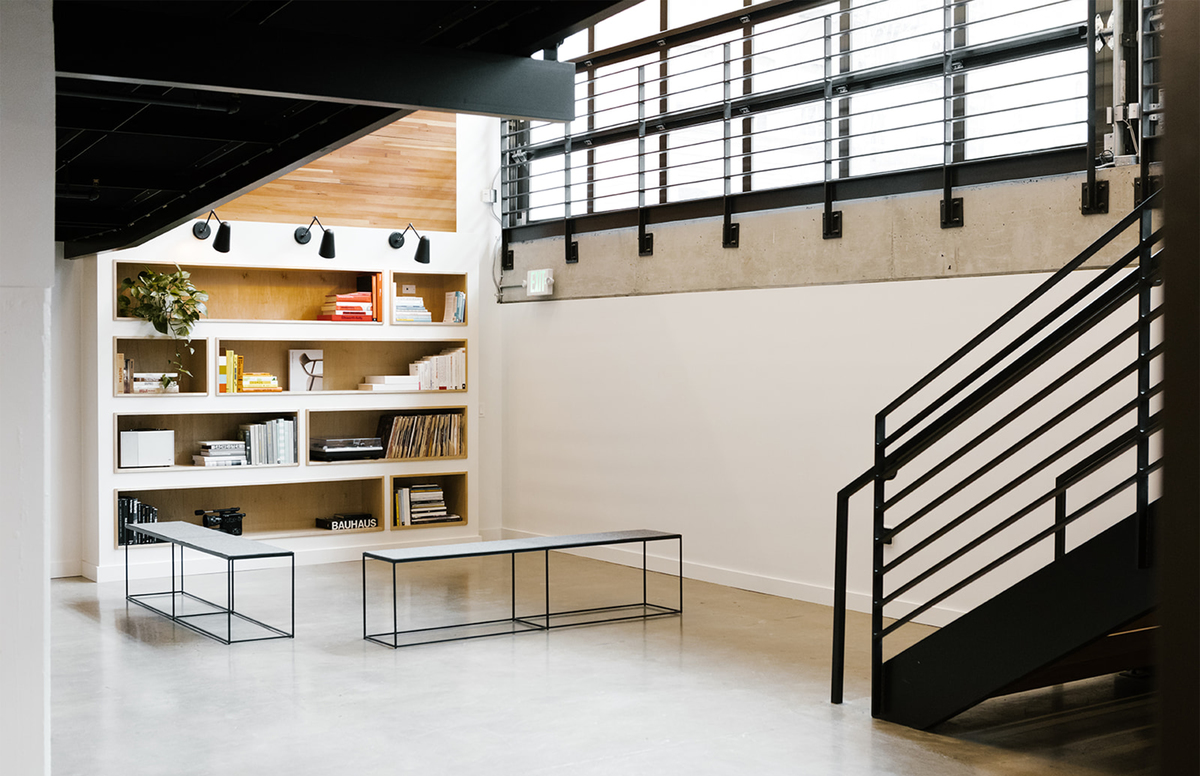 To promote its values of community and creativity, a spacious break room and was designed. This space also features the maple wood slat ceiling. Here, the firm gathers for catered lunches, and to rest from their computer screens.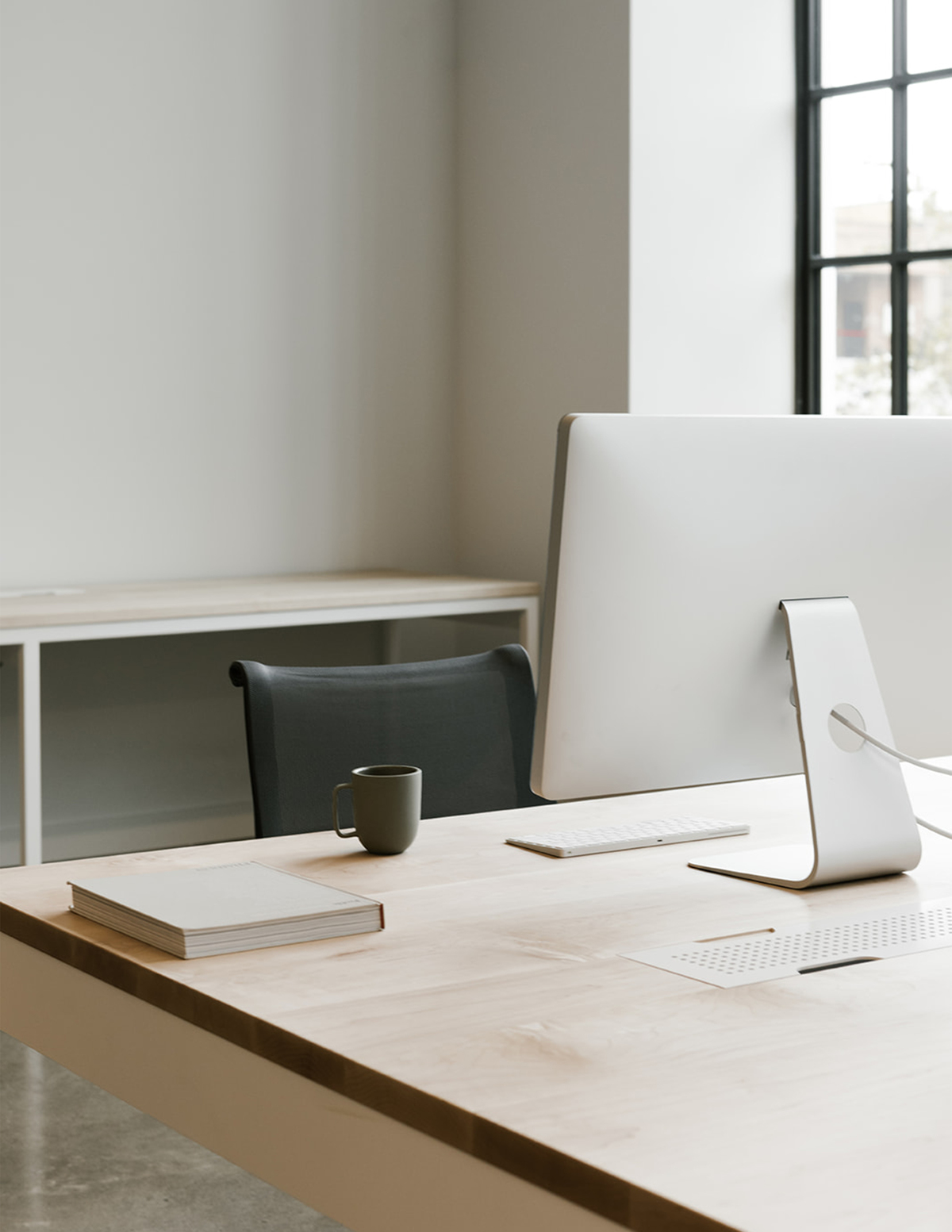 An analog library was included on the lower level to give a place of respite for the creatives.
"Overall, the scheme for this project was kept very minimal to give a place for creative eyes to rest," explains Casey Keasler, architect and founder of Casework.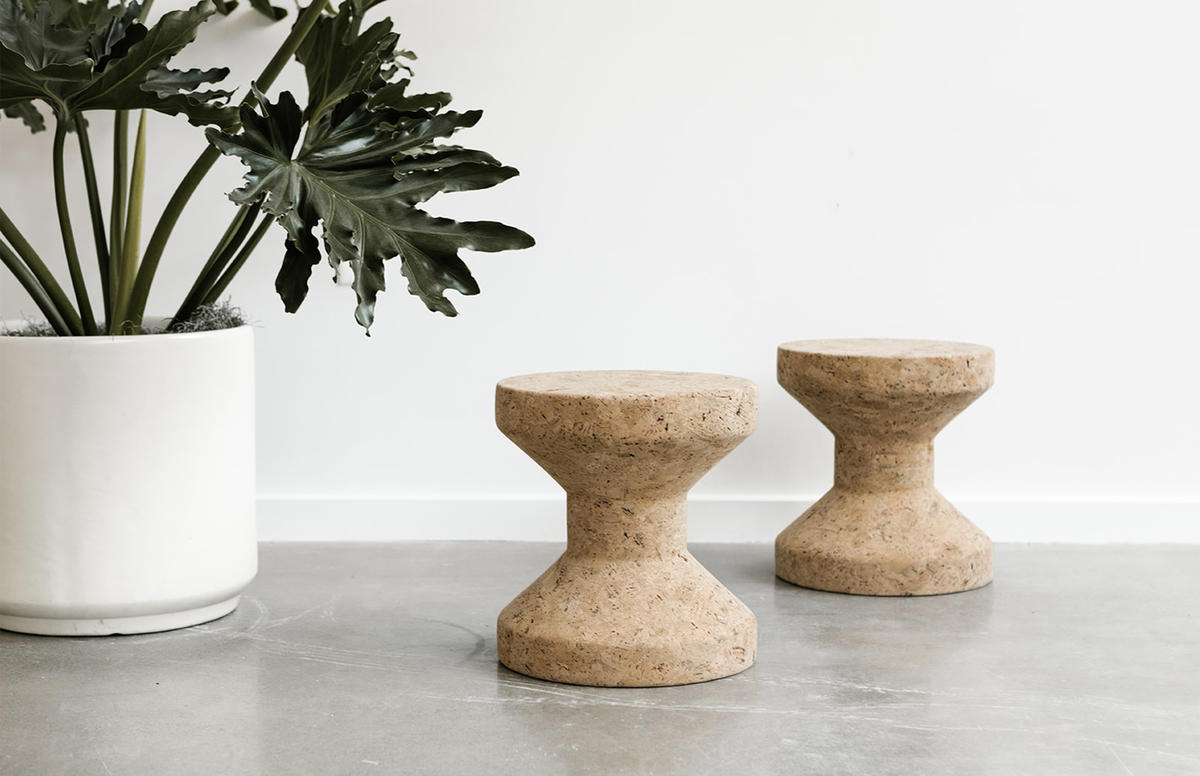 "The Scandinavian inspired palette is the perfect backdrop for the digital agency to develop ideas."
Photography by Nicole Mason.