Hong Kong-based LAAB Architects has designed a photography gallery which harnesses smart technology to deliver a kinetic entrance way.
Designed in collaboration with Carlow Architecture & Design, f22 foto space offers exhibitions, a photo book shop, a camera boutique and café.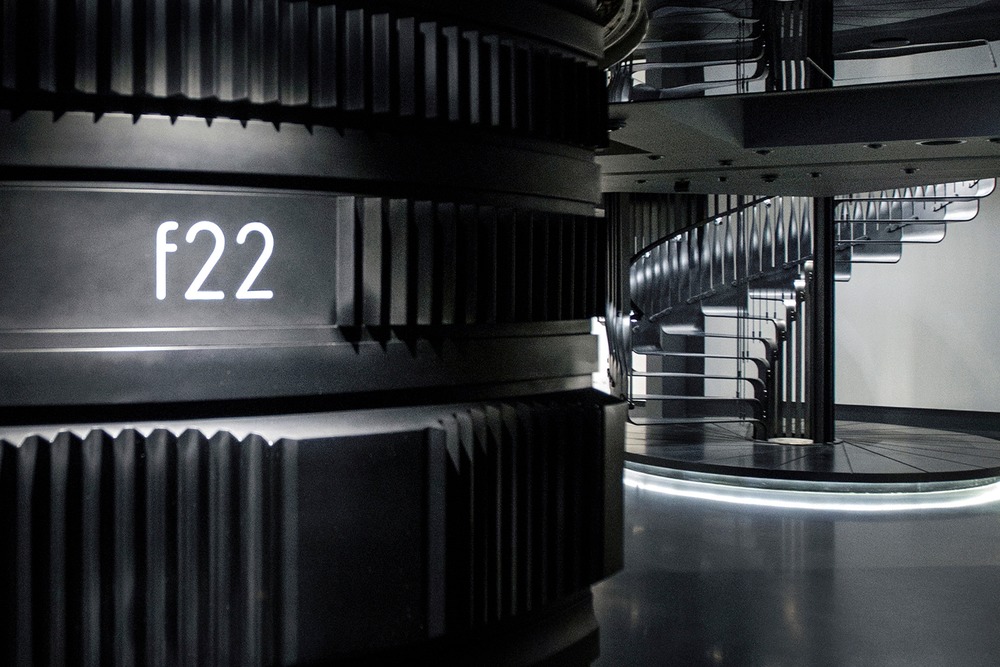 To create a 'cinematic' entrance, the design team studied camera development and used design elements from various generations of the camera lens to design the door. Paired with smart technology, the kinetic door rotates to create different spaces.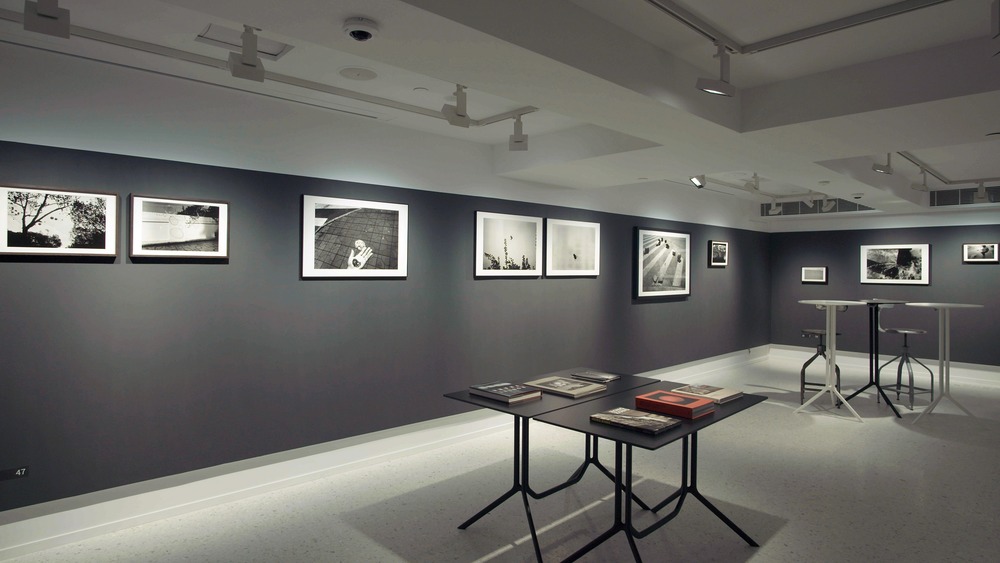 For example, it can be rotated to create a space for reception, or to transform the entrance into a waiting area for latecomers during a seminar. When the camera door rotates, the overhead aperture also controls the amount of light at the entrance space.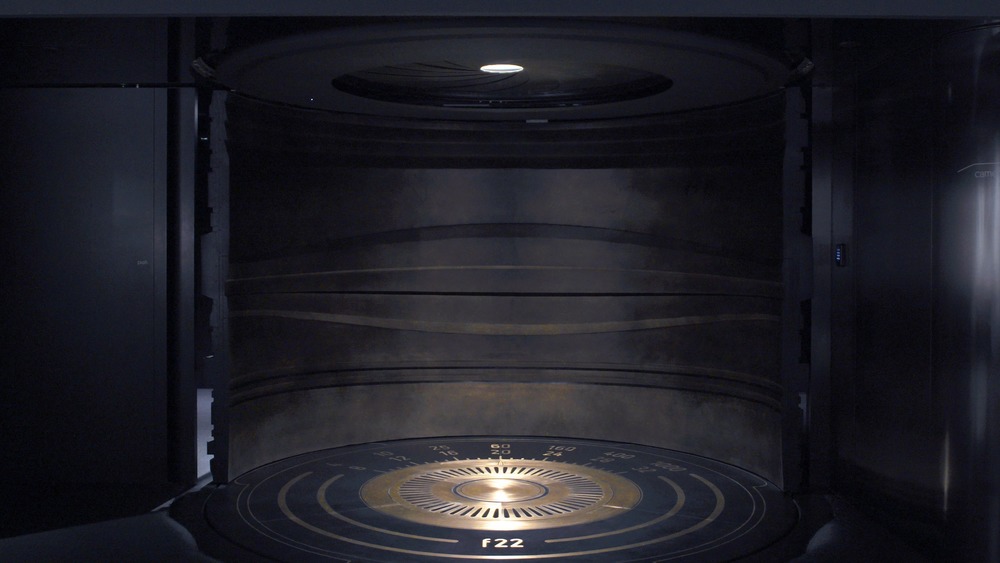 Also inspired by camera aperture, a circular stair plays with light, shadow, and speed, acting as a hanging structure. The design team worked closely with structural engineers to translate camera elements into structural elements.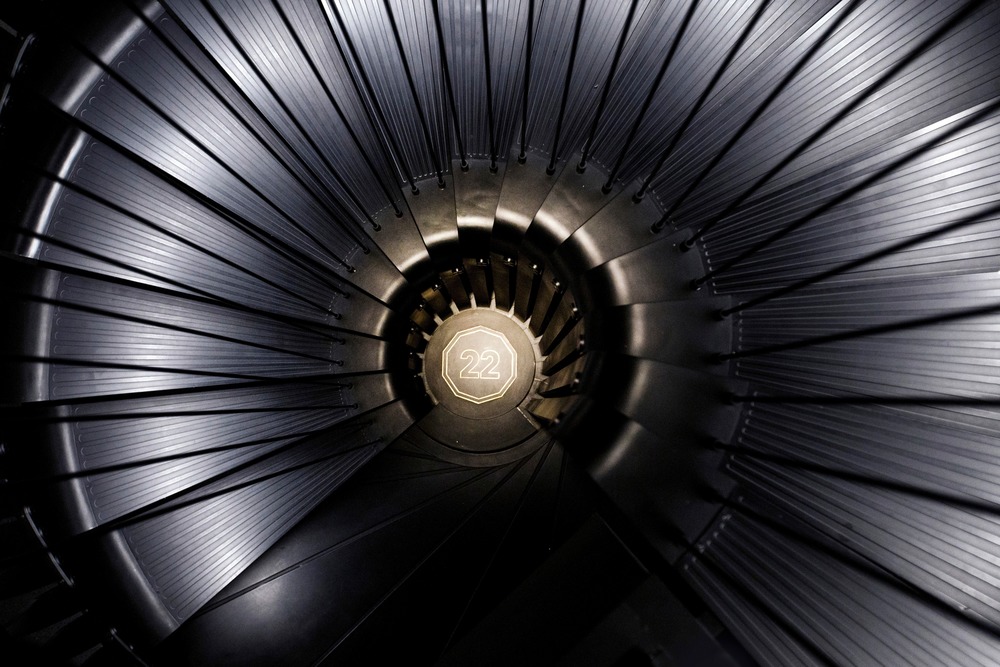 To create a precise twist, each step was constructed using 3-D printing and casting. Both the door and the stairs were fabricated using brass and painted in black.
"Just like a black-painted camera that documents its interaction with the photographer, f22 also documents its interaction with time and people. Over time, the black paint will wear off to reveal the brass underneath," explains the design team.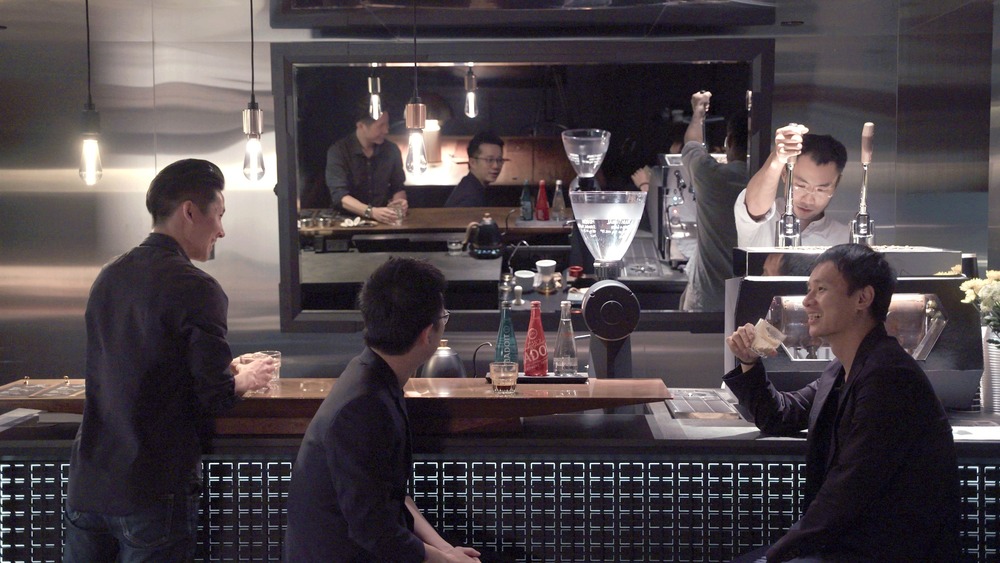 Meanwhile, Cafe 22 offers a gathering place that includes an exhibition space for budding photographers to organise their first exhibition. A mirror is installed behind the counter where visitors can watch the baristas perform.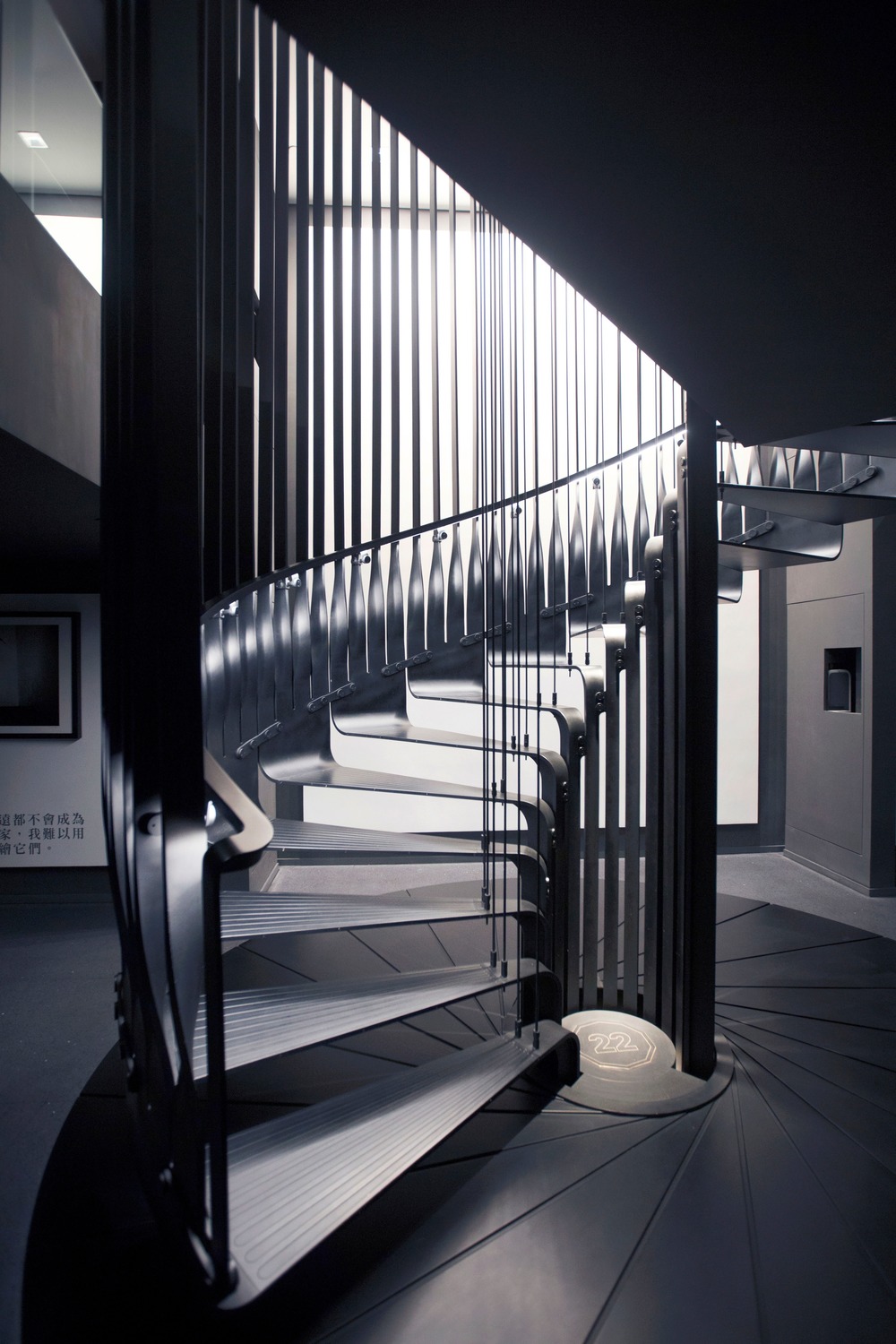 Photography by DCinematic