Abraham John Architects was tasked with designing a townhouse on a tight site while adhering to all the principles of Vastu Shastra.
"The challenge of designing a residential villa in Jodhpur, India, was trifold: extreme climate, small footprint and quite a few requirements," explains Alan Abraham, joint principal architect of Abraham John Architects.
"The house is Vastu compliant – ancient Indian design principles regarding space, sunlight, flow and function."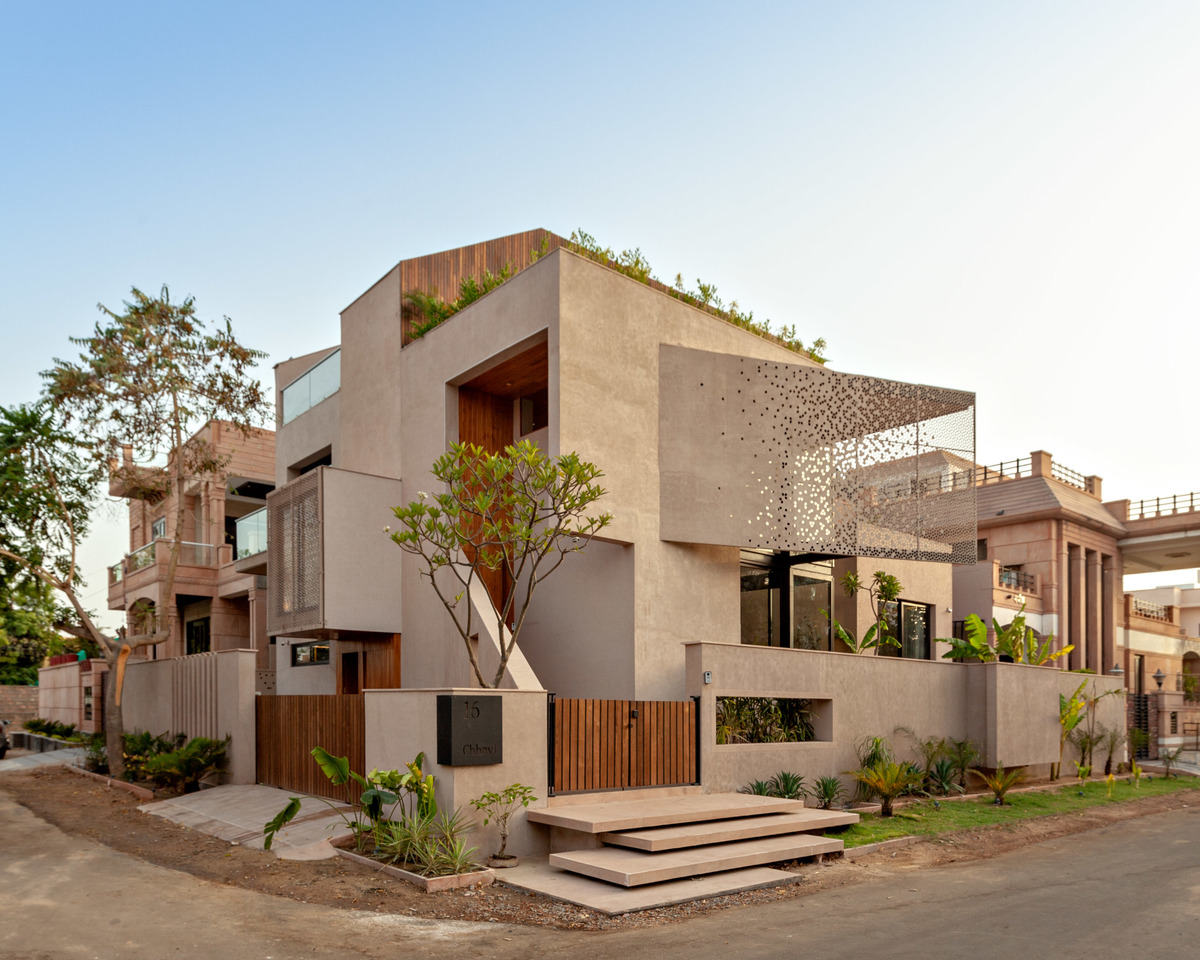 The restricted plot was encumbered with existing adjoining buildings along its compound walls on two sides, and two roads along its north and east sides.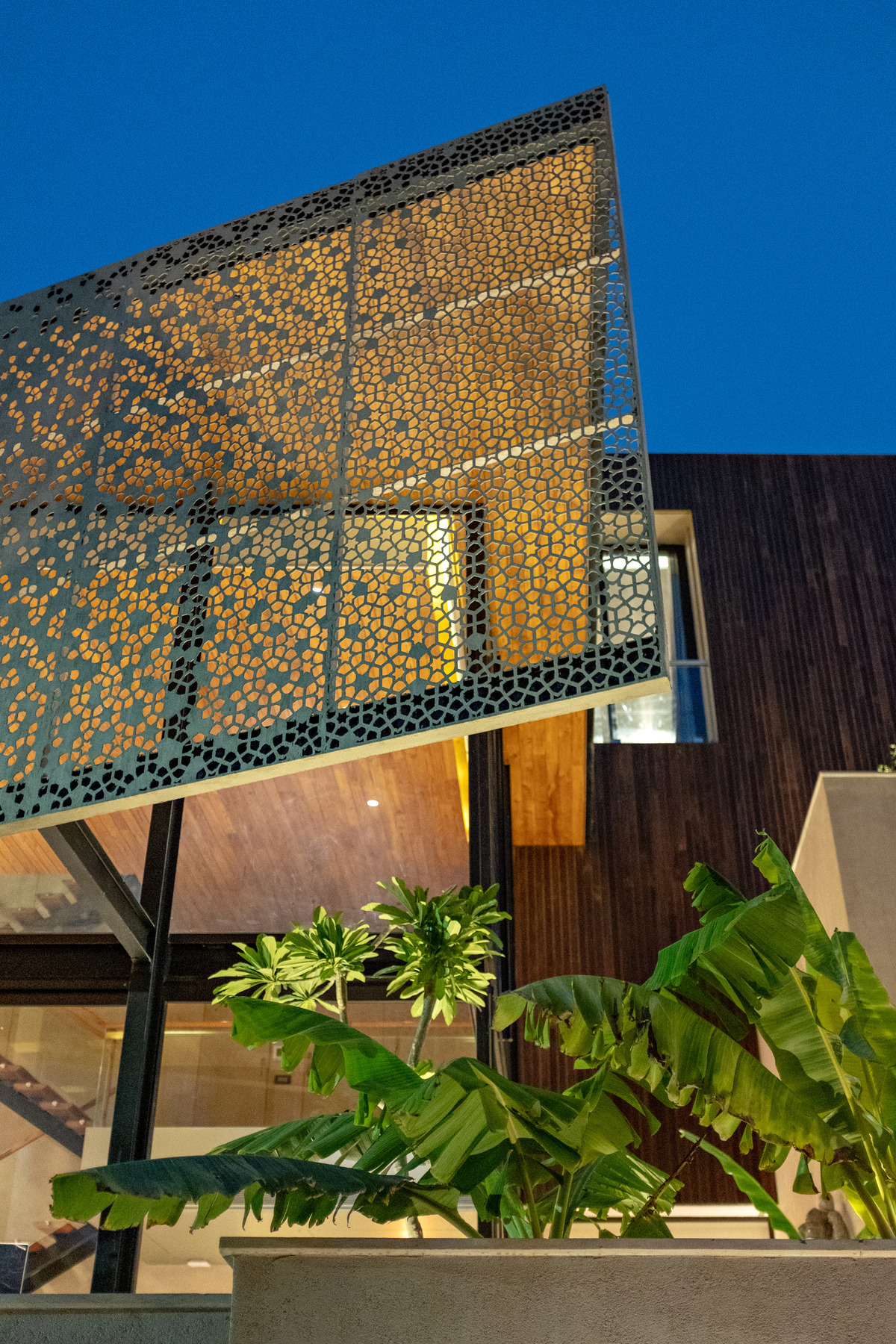 "Hence, we needed to create privacy, through orientation of the views, screens, and courtyards, as well as landscape design," says Abraham. "The little gardens, decks, waterbodies, sculpture court, skylit balconies and terrace gardens – all enhance its spatial feel."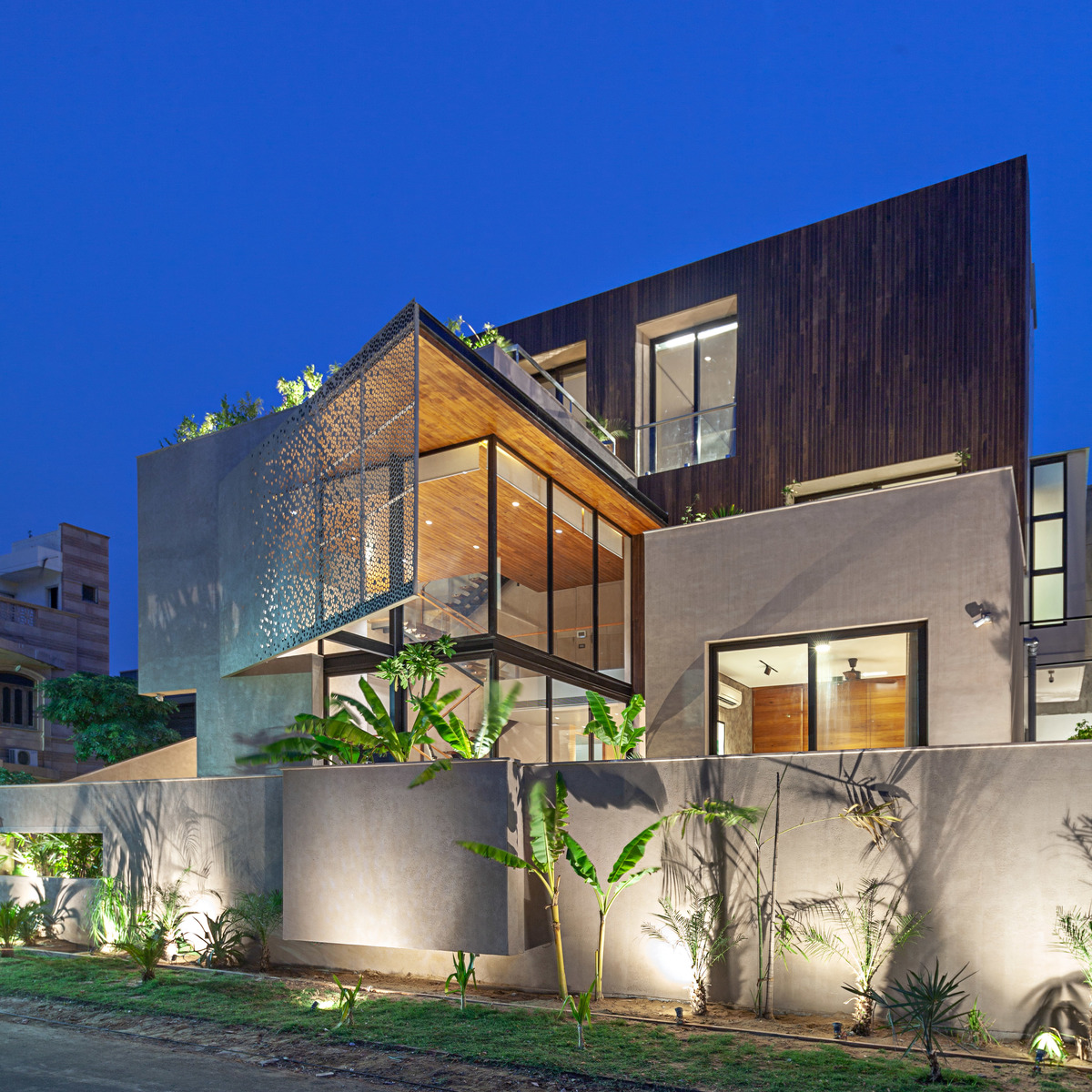 The floating steps make an inviting entrance and the lighting and landscape add to the sense of arrival.
"The first impression we wanted to create is that of space and privacy, hence the imposing wooden doors, double height volumes and projections that are reminiscent of the many palaces, forts and temples set in the stark landscape of the Thar Desert," says Abraham.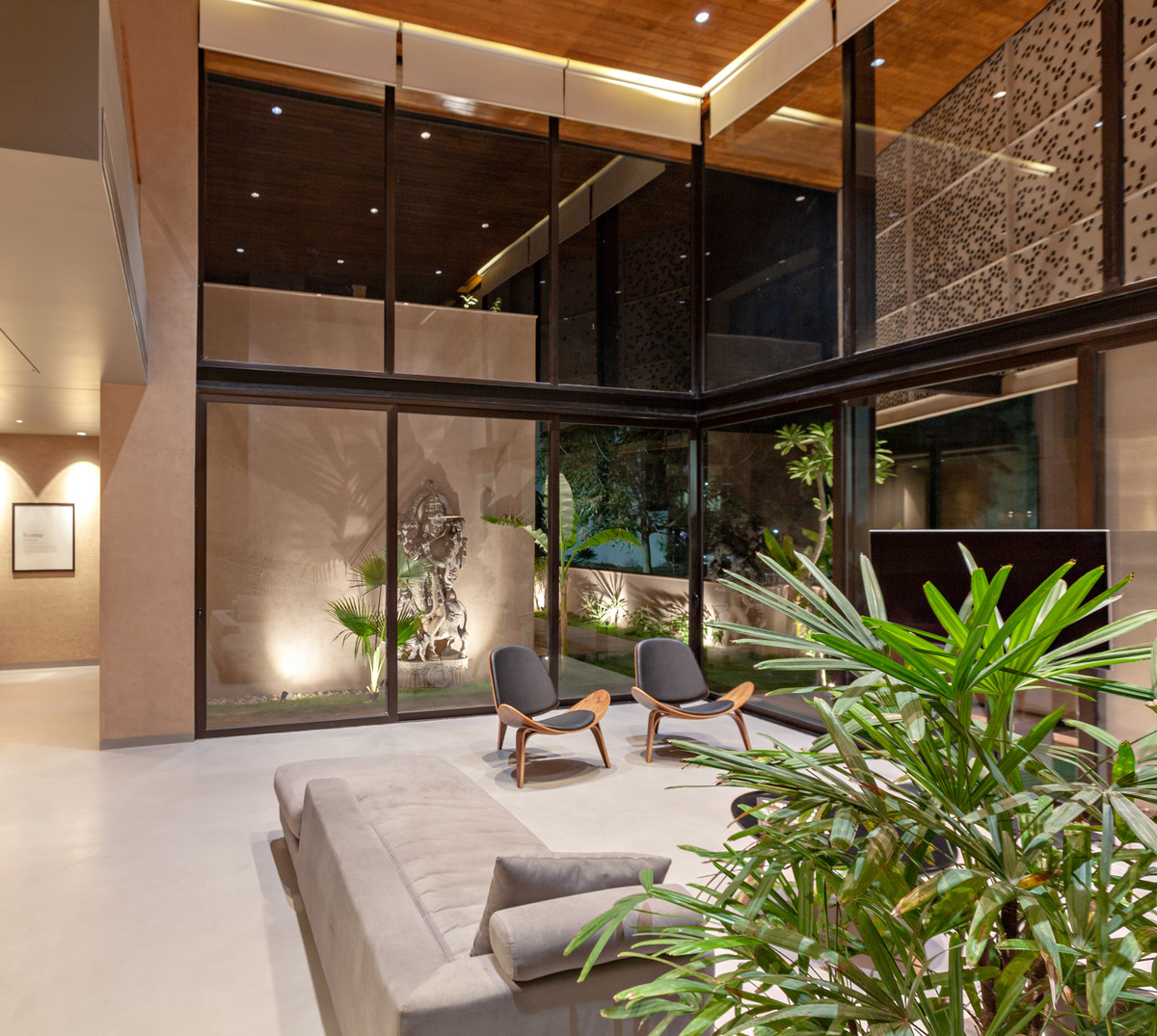 "The dining and living area is open plan and the kitchen French doors completely slide open onto the dining room for a special occasion."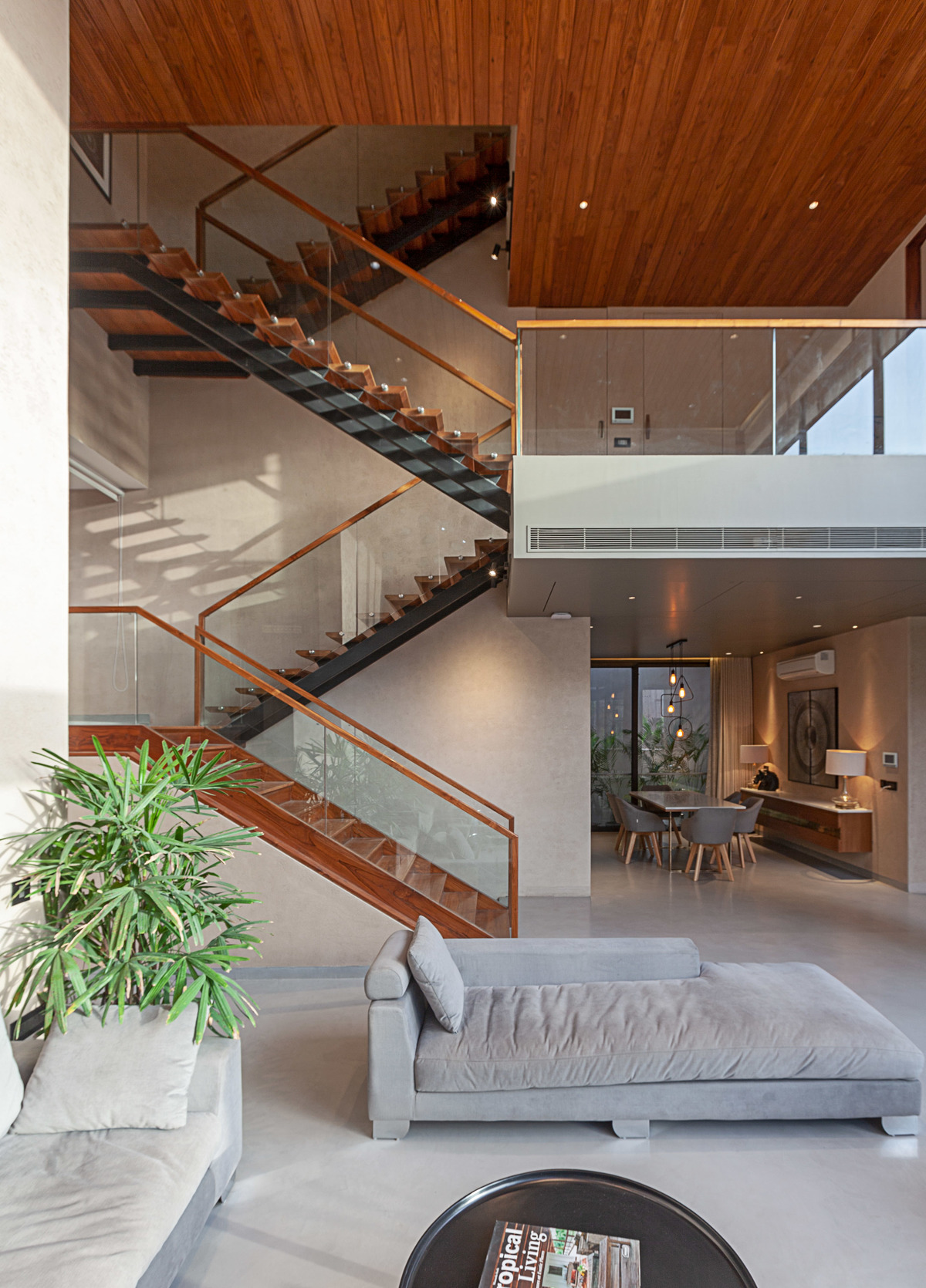 The dining, kitchen, living and garden form a public area, which transforms at night with mood lighting. The living area is a double height area with the ceiling continuing through from the inside to the outside.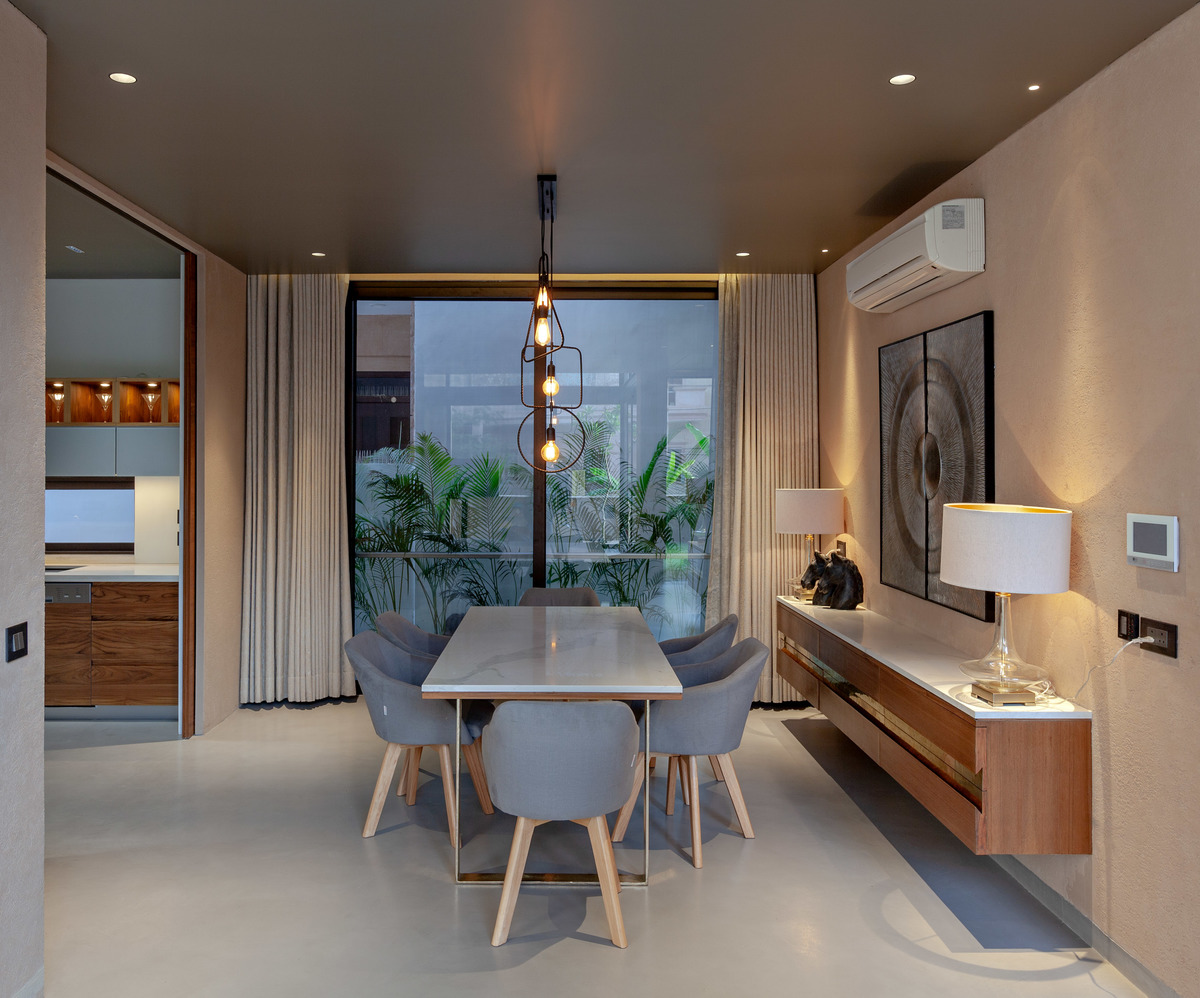 In a city where temperatures routinely exceed 40 degrees, the filigree screen is both functional and aesthetic, explains Abraham.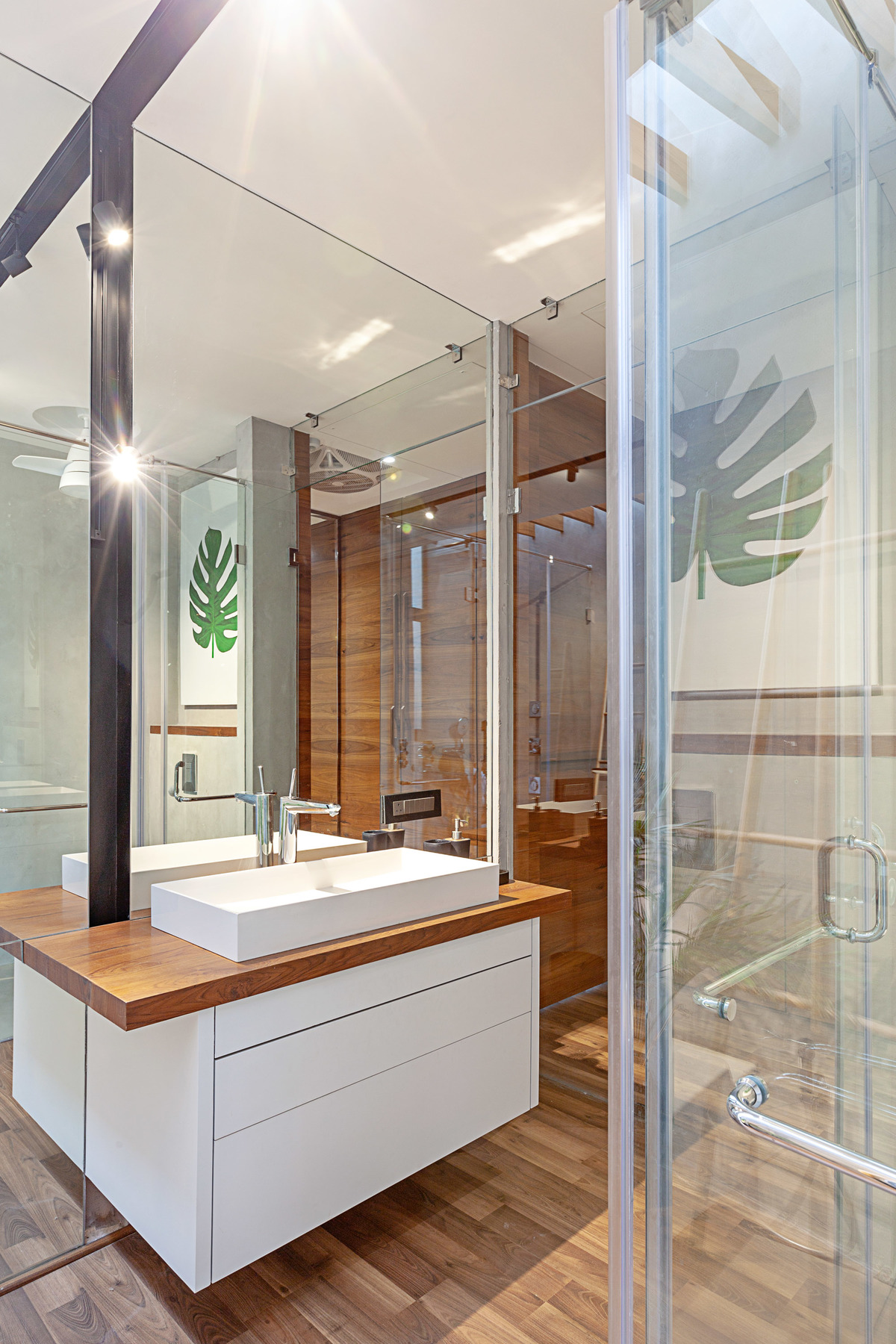 "It looks spectacular at night, and during the day it creates beautiful reflections on the large window panes. From the first landing, you get a feel of the double height, of the expanse and a new angle to the screen which gives the villa its character: it combines the past (jalis), with a feeling of modern, clean lines."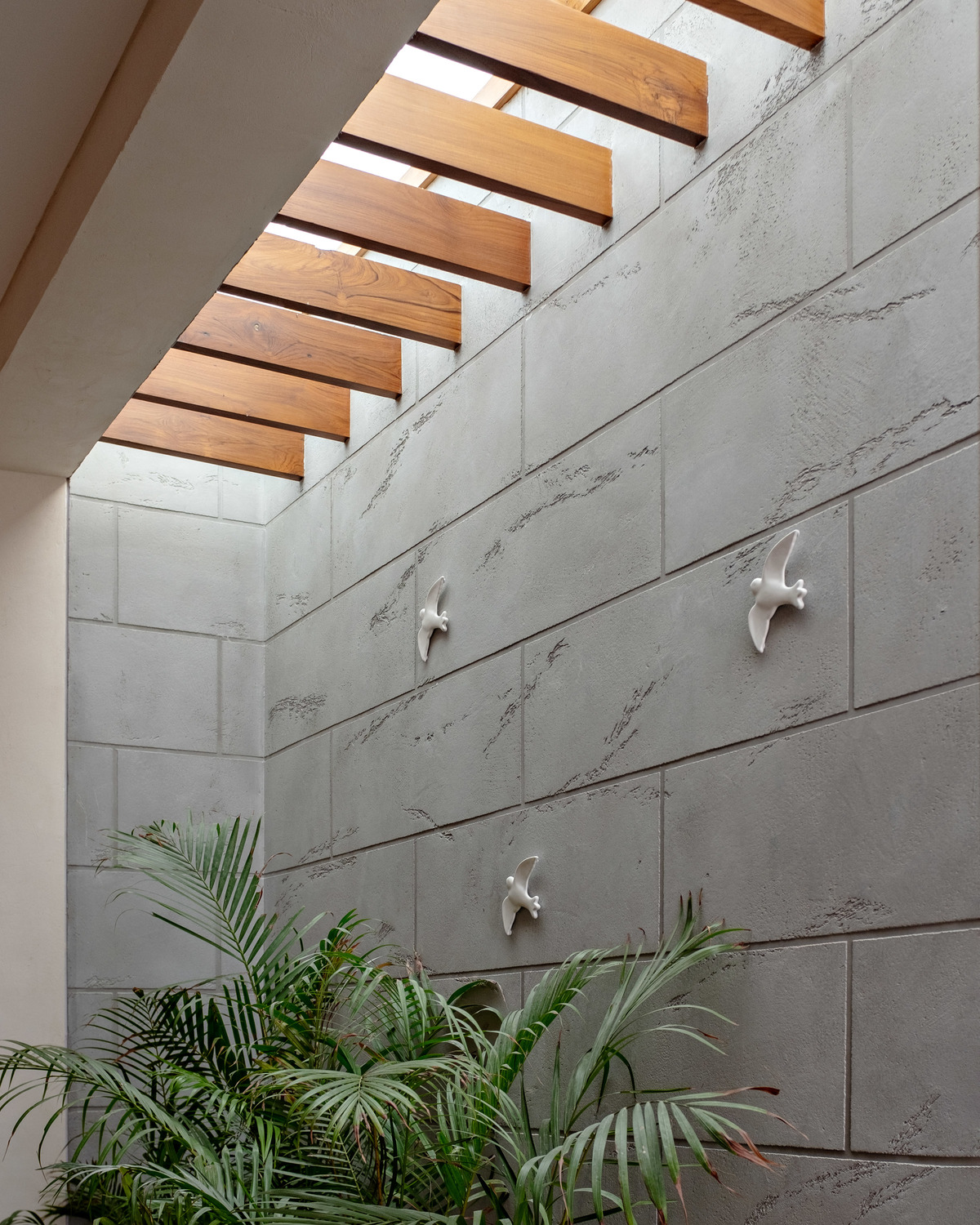 Photography by Alan Abraham