Article by ADR contributor Emily Taliangis. Images by Paul Martin.
The Bride and Groom residence by Russell & George is quite spectacular. The first stage of the transformation of an existing 1950s suburban house into one-half of a grander vision, The Bride and Groom project offers the vision of a time gone by, but is perfectly suited to its modern-day client. The completed stage, dubbed 'The Bride', is a decadent layered and luxurious series of reception and sleeping rooms.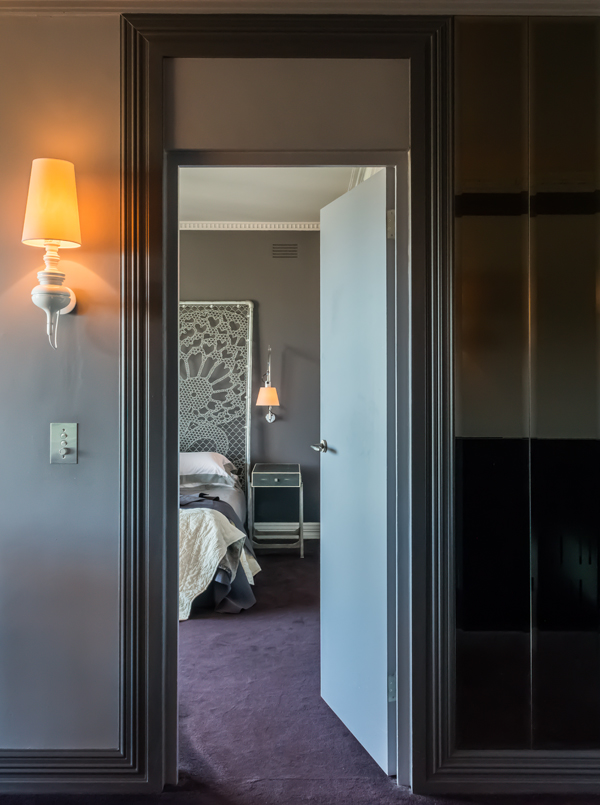 As the home for the director of a prominent events company, Russell & George have designed not only a living space, but also a stage for the client to host events and parties.
The designer has skilfully manipulated the living space using light, shade, reflections and decorative mouldings to alter the apparent proportions and scales of rooms. Architraves for standard doors were removed, and attention-grabbing art pieces have been placed as focal points, drawing the eye through several spaces. More than seven similar colour tones have been included in the colour palette, allowing for subtle shifts in light and mood depending on the time of day. The result is unashamedly decadent; the space exudes ultimate luxury living.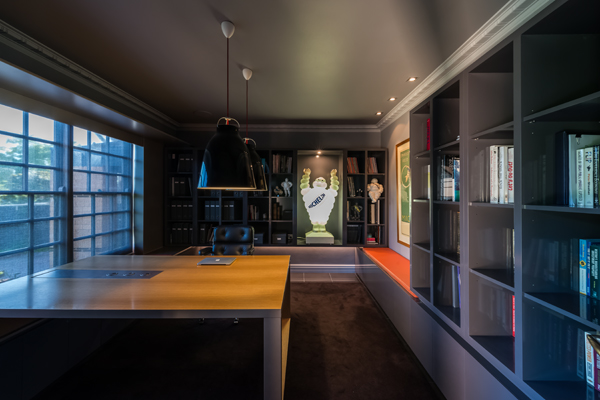 Focal interior design elements are the Edra Favela armchair and Cipria sofa by Space, B&B Italia's Fat-Fat coffee tables and the jaw-dropping Modo Chandelier from Roll & Hill, each adding to the richness and opulence of this stunning residence.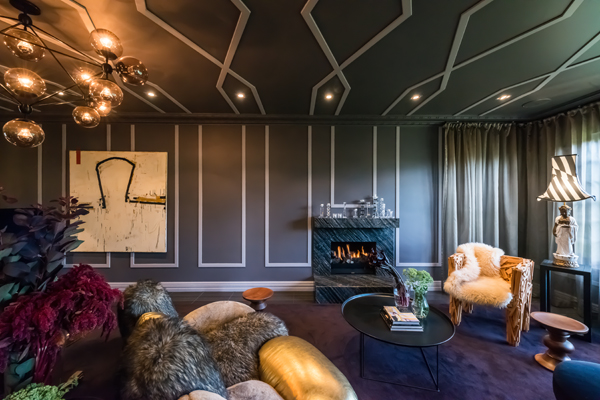 The project successfully demonstrates that the transformation of a standard 20th century suburban house need not involve mass demolition of the existing fabric to produce modern design and satisfy contemporary architectural standards.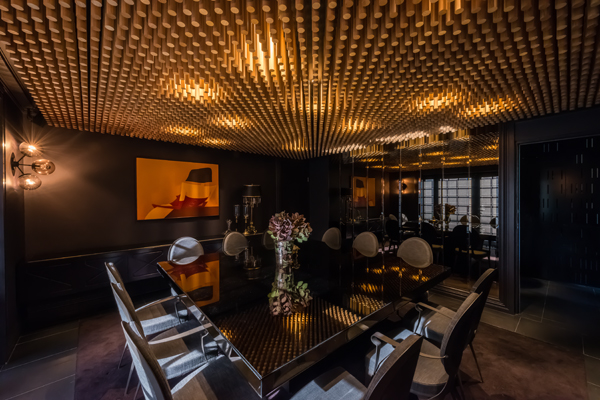 Watch this space, for exiting things are bound to come with stage two of the development, an oven stone pavilion – 'The Groom' – underway.
Russell & George has been shortlisted for the 2015 Interior Design Excellence Awards within the Residential Single category.