Australian Design Review's 30UNDER30 program provides mentorship and career development in the architecture and design industry, bringing together game-changers, industry leaders, practice founders, product manufacturers, suppliers and sponsors to highlight and empower young architects and innovators of the future.
In celebration of the new ADR 30UNDER30 Architects and Innovators of the Built World stream, ADR talked with the alumni from the inaugural Interior and Product Design stream to learn what they thought about the program.
Product and furniture designer Angharad Summers is a proponent of something she refers to as "non-egocentric design" – design that exudes an air of generosity and selflessness and extends beyond the needs and desires of the designer and instead offers something to the receiver.
With a non-linear yet rewarding and resilience-building creative journey behind her, Summers is currently living and working in Berlin. Australian Design Review recently caught up with Summers and discussed her goals to work for a small furniture design studio in Berlin, participate in European design competitions and exhibitions, elevate her German to a near fluent level, continue to pursue a design-driven lifestyle and engage with sustainability on all fronts.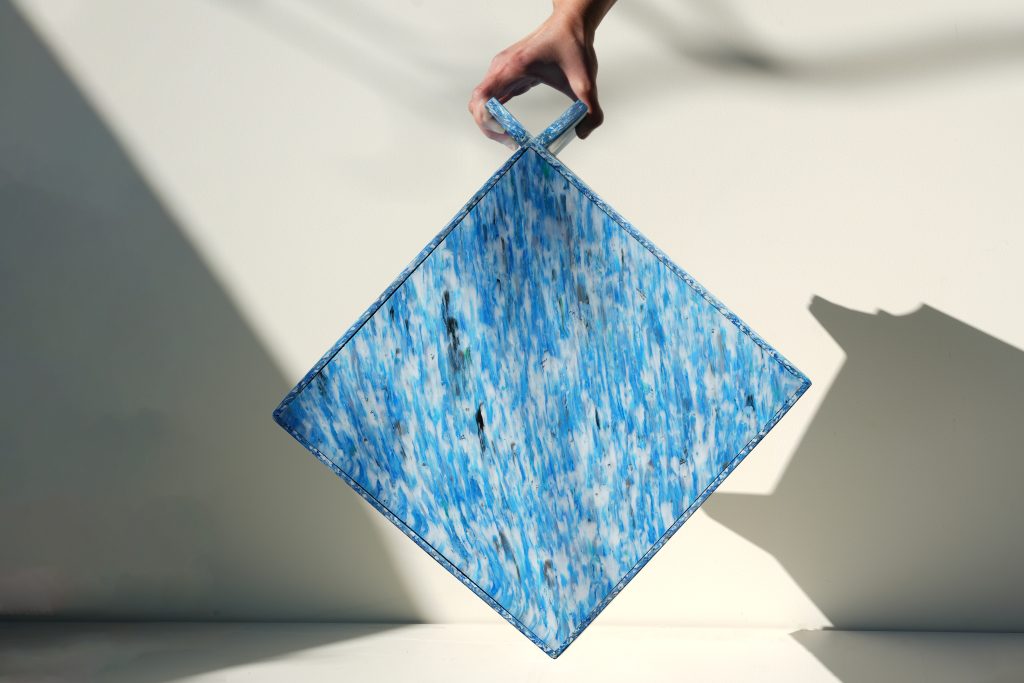 Australian Design Review: Tell us about your creative journey – how did you become interested in design, and product and furniture design specifically?
Angharad Summers: I grew up in a very artsy family and was always surrounded by books and paintings, so it's no surprise that I ended up in a creative field. Design was my favourite subject at school. I love architecture and graphic design, but one is so large a scale that it's not so easily achieved and the other one is not so tangible, so for this reason I thought furniture design was the perfect field.
You can easily make a prototype in a day and seeing something in person, which was once only in your head is an amazing feeling I never grow tired of. I studied product and furniture design at Unitec in Auckland before moving to Melbourne (just because a friend suggested it and without realising that the furniture scene is great). After working in furniture retail and feeling disheartened with design prospects I travelled and lived overseas before returning to Melbourne last year with more determination to further my design career.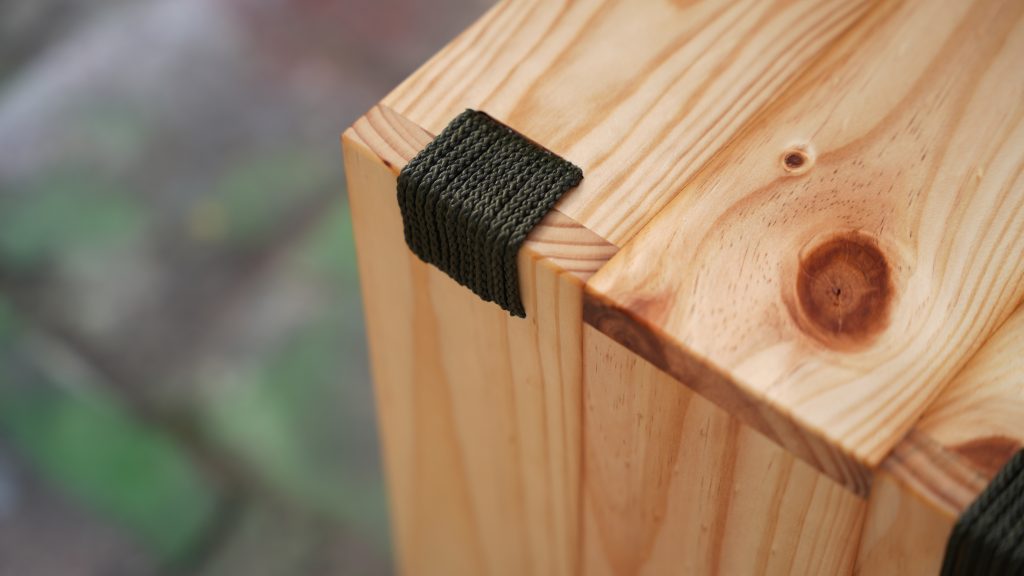 What did it mean for your work to be showcased at this year's Melbourne Design Week and Design Show? And also your IDEA shortlisting for 'Fish'?
My work is a lot less commercial than many other designers, so seeing my work getting attention in the design world meant a lot to me. Over the past year I've focused all my energy on my design career and it's really paid off, which is rewarding.
My work explores what I like to call 'non-egocentric design' – design that is selfless and altruistic. It is about something bigger than the designer and their desire to create something beautiful. It can come in the form of a functional, useful object, which is solving a problem, or it can come in the form of an object, which isn't necessarily functional but makes a statement and presents a wider issue for people to discuss.
'Fish' is a good example of this. It is more than just a handy stool to carry around. It provokes conversations around seafood and sea life, plastic waste and sustainability. More specifically, it addresses the issue of microplastics in our oceans, on our beaches and in our sea life. 
The piece evolved over the past year as I was travelling throughout New Zealand and Australia. Fishing, swimming, snorkelling in the Great Barrier Reef, encountering beautiful wild stingrays and watching documentaries about the ocean, I realised how important the sea and its inhabitants are, to both me and the whole world.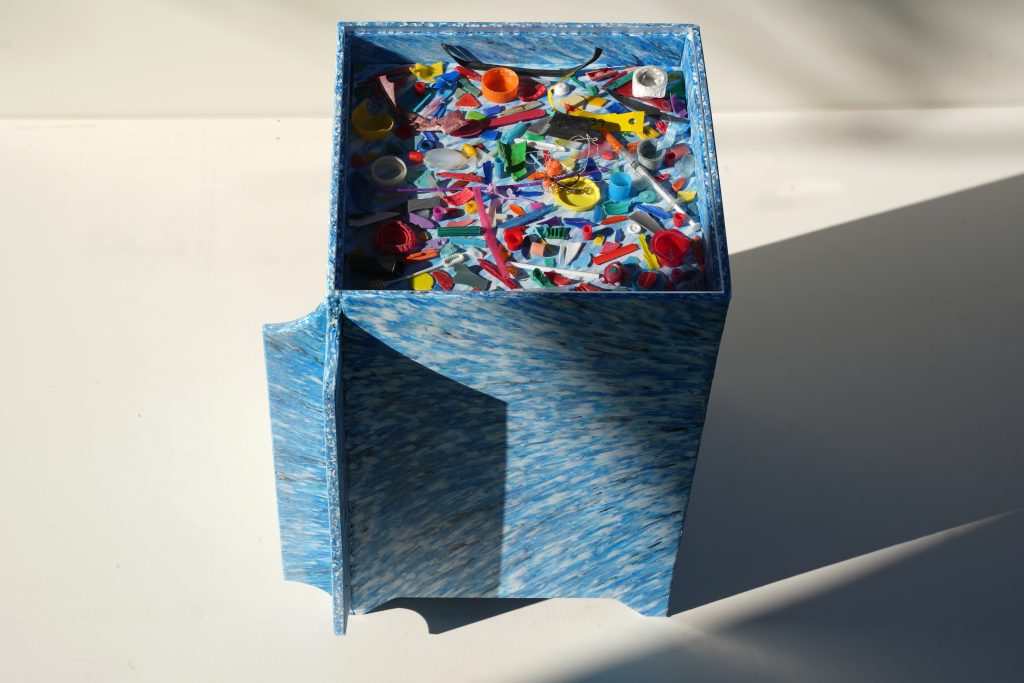 'Fish' is the outcome of this collection of meaningful and eye-opening experiences. The hope is that some viewers may start to question their beliefs and behaviour in regard to plastic, ocean conservation and the fishing industry, which all play an important role in the future sustainability of our planet. There are two versions of the stool – one made of 100 percent recycled HDPE (high-density polyethylene) plastic and the other also featuring plastic waste I collected from St Kilda Beach.
You're currently living in Berlin – what are some professional and personal goals you're hoping to achieve while there?
Professionally, I would like to gain some design and making experience in Berlin, ideally working for a small furniture design studio, and see what European design competitions and exhibitions I can participate in. As Italy isn't too far away, I'd love to visit the Milan Furniture Fair.
Personally, my aim is to get my German to a more professional level. Currently, I have no trouble having a conversation with someone or working in a hospitality or warehouse environment, but I have a lot to learn and would love to be able to communicate more fluently.
What advice would you give to an aspiring product designer under 30 looking to break into the industry?
I didn't get straight into the industry after studying as I travelled a lot, so I was worried that I would have trouble breaking my way in, but when you put your head down and really put your energy into something, you will see it pay off.
I started by applying for competitions and exhibitions. I didn't get accepted into everything I entered, but I started gaining traction and one thing led to another. I think the difficult thing when you're starting out is investing in your career before you start seeing any return. I've made plenty of furniture that sold for less than what it cost for me to make it, or is still unsold, but even if I haven't yet balanced out the monetary investment, I have a lot of connections and opportunities as a result of it.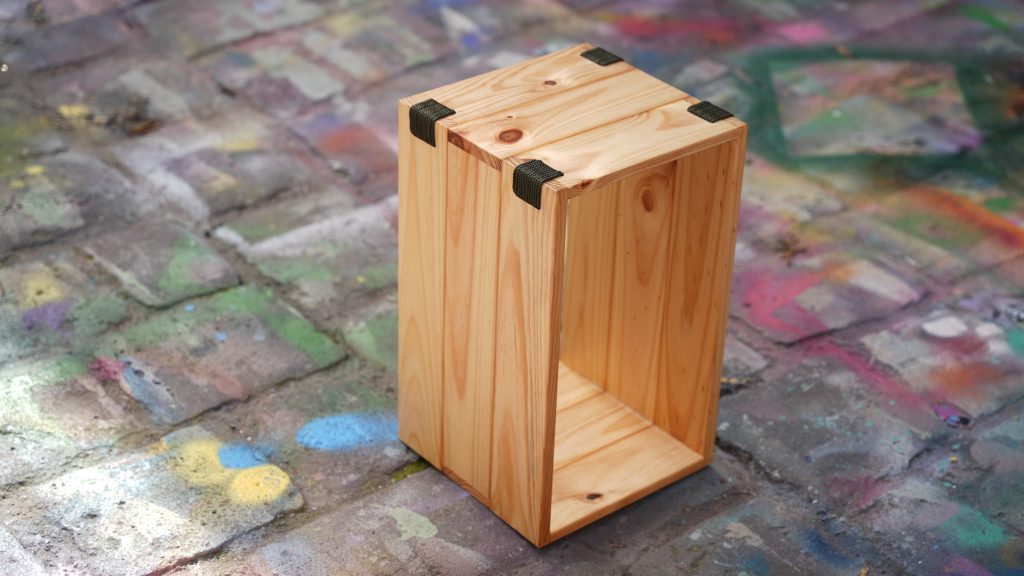 I saw a quote recently from graphic designer Alan Fletcher which said, "Design is not a thing you do. It's a way of life." I've spent countless hours working on my own projects till 10pm after working a full-time day job. You have to be willing to put the time in and it also shouldn't feel like work most of the time. You are doing it because you enjoy it and, if not, then you are better off choosing a profession where you are paid for every hour spent working.
What projects are you most passionate about?
Earlier this year I organised an exhibition with two friends titled Pop 'Round: One Person's Junk is Another Person's Chair for Melbourne Design Week. Our goal was to show people how 'waste' such as offcuts or recycled materials can be repurposed into beautiful and practical furniture pieces.
As the Berlin-based Dutch designer Hella Jongerius says, "There's too much s**t design." I believe there is already enough stuff in the world that we shouldn't be using new materials unless absolutely necessary. Everything in our exhibition was made from rescued or recycled materials, with only fixings and fastenings being the exception. I made three pieces for the exhibition – 'Schach' chess table, 'Fish' stool/side table and 'Rope Me Up' stool.
While working in a furniture factory I collected waste materials for my projects. For example, when making one furniture piece in the factory I would always have a small piece of rope leftover to throw in the rubbish. I collected these offcuts and used them to create a rope detail on the edges of the 'Rope Me Up' stool. For the body of the stool I used an old timber bed frame that my friend gave me.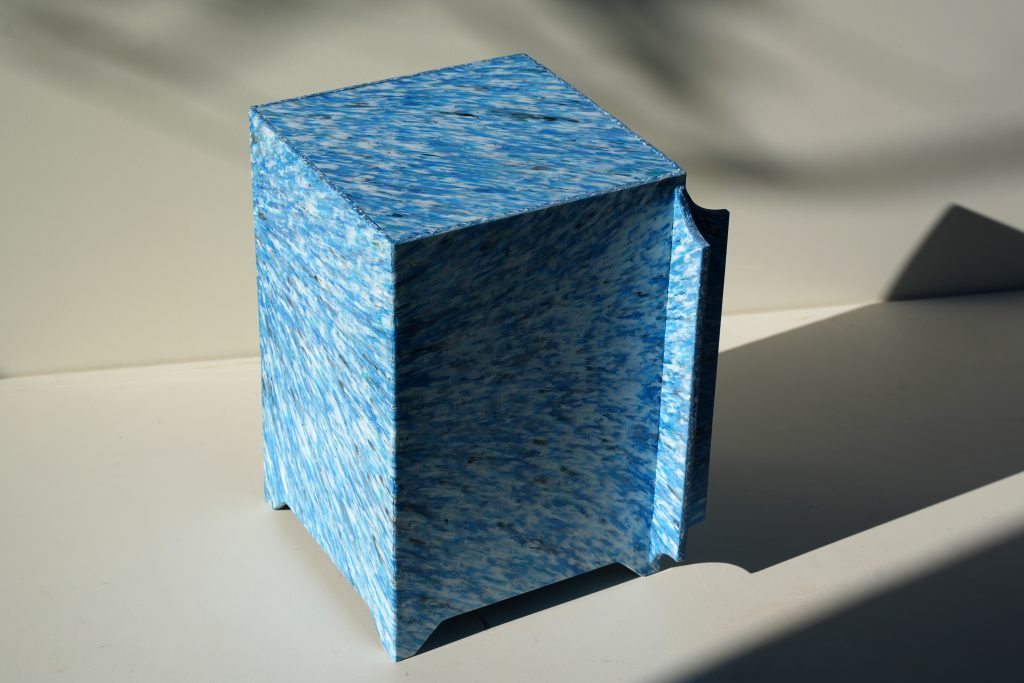 As mentioned, the 'Fish' stool is made from 100 percent recycled HDPE and post-consumer plastic and the 'Schach' chess table is made from timber deemed unfit for premium furniture. I am very passionate about this project as sustainability is more important now than ever, and with 13 designers and 22 furniture pieces and objects, we were able to show a great range of possibilities to a larger audience.
Tell us about your 30UNDER30 experience – what did you get out of the program?
30UNDER30 has been an amazing experience so far. I often go to industry events in order to meet new people; however, there's only so much connection you can get in an event that spans a few hours.
The benefit of 30UNDER30 is that most of us spent a whole weekend together in Bali and had the chance to really get to know each other. Since then I've kept in touch with some of the sponsors and judges and met Melbourne-based designers multiple times.
I have made friends that I can go out for drinks with, as well as ask advice and career-related questions – that's what sets 30UNDER30 apart from other awards or programs.
Finally, what would you say to anyone toying with the idea of applying for 30UNDER30?
Don't think about it, just do it! When my friend told me about 30UNDER30 I thought my work wouldn't be good enough, as a lot of designers have more commercial experience, but in the end I made the final 30.
It doesn't cost anything except a few hours of your time, so you really have nothing to lose. Sometimes you just have to put your work out there and see what happens.
Photography supplied by Angharad Summers.
Australian Design Review's 30UNDER30 Architects and Innovators of the Built World stream is brought to you by major sponsor Neolith, alongside Miele and Tongue & Groove.
The program is supported by practice partners BVN, HDR INC, SJB, Richards Stanisich, Williams Burton Leopardi and Billard Leece Partnership.
Check out the program here!