Australian Design Review's 30UNDER30 Architects and Innovators of the Built World stream is a key platform for mentorship and career development in the fields of architecture and design, particularly for practice partner – SJB.
SJB's collaboration with Australian Design Review's 30UNDER30 program empowers its professionals to stay agile and responsive to social and economic advancements. This strategic partnership ensures that SJB remains at the forefront of our ever-changing society, capitalising on opportunities for innovation and technology.
Australian Design Review connected with Beau Fulwood, director of SJB's Melbourne practice, to explore the distinctive nature of its partnership with ADR's 30UNDER30 program.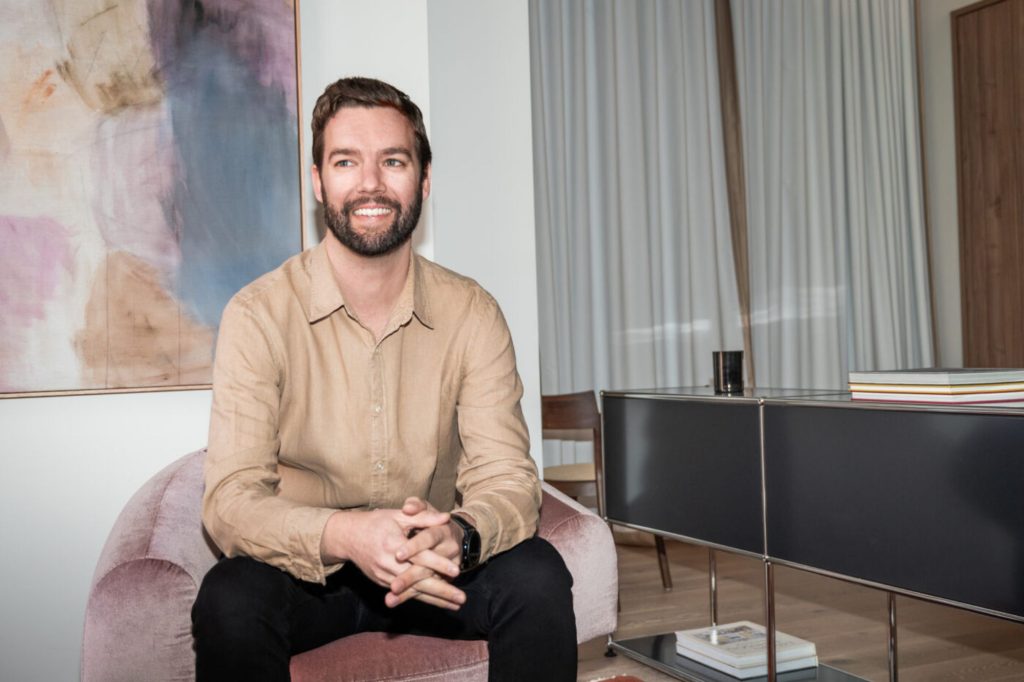 Can you share with us the driving philosophy or core values behind your architectural practice that make it stand out in the industry?
The scale and nature of our work varies greatly – from significant urban developments to intimate bespoke residences; from revising planning processes to innovative adaptive reuse. When we design, we think about every experience – whether that be shaping a moment or shaping a metropolis.
All of our work is based on a simple guiding principle: empathy. We pride ourselves on the strength, quality and longevity of our professional relationships. We cultivate an inclusive workplace where diverse perspectives and talents can flourish and we listen to, understand and interpret our clients' needs with zeal. Our directors each lead specialist teams built around people from diverse backgrounds, who speak different languages, and draw on far-reaching education and life experiences. This diversity, as well as our curious and exploratory way of approaching every project, allows us to see the full spectrum of possibilities available in the design process – and affords us the foresight to navigate to the exact combination of possibilities that best meet the needs of each project.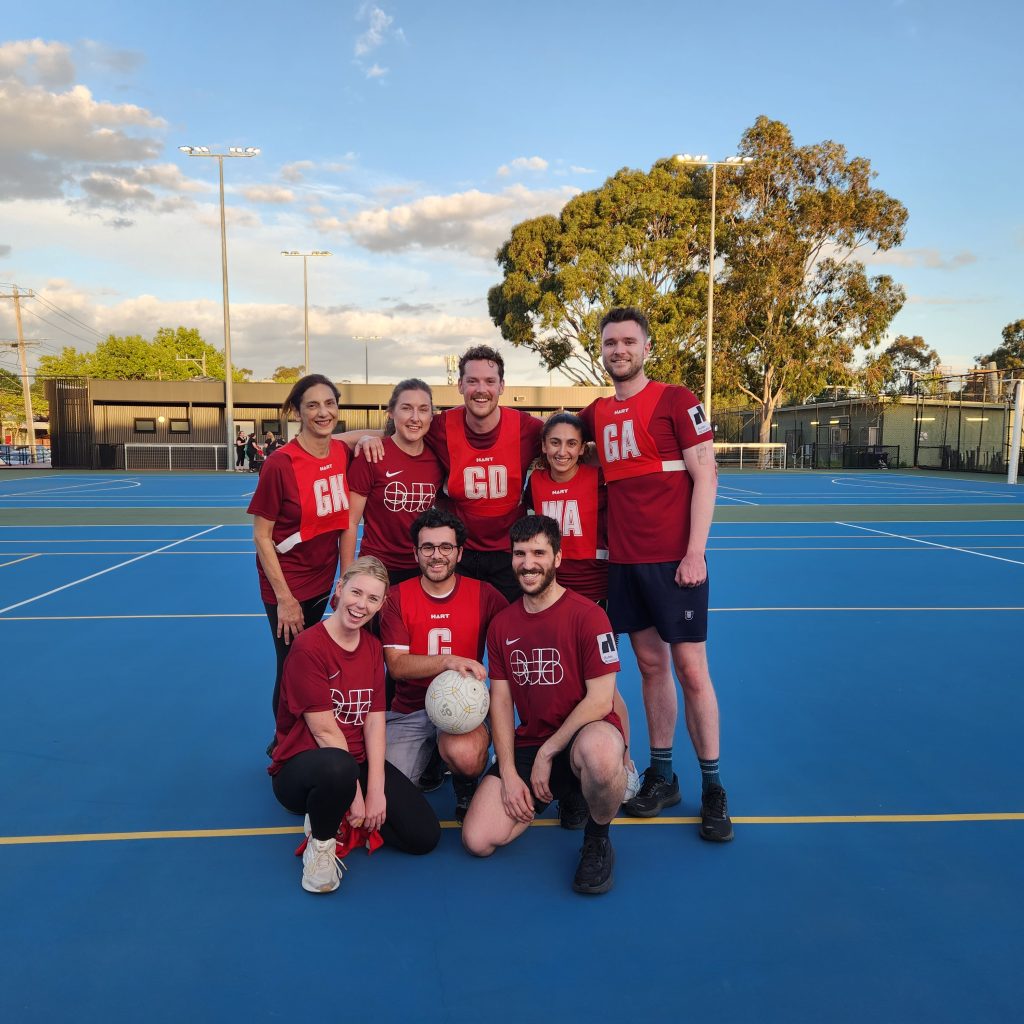 Innovation is a key theme for the Australian Design Review 30UNDER30 Architects and Innovators of the Built World stream. How does your firm encourage and integrate innovative thinking into your projects and design processes?
Design excellence is an ongoing process that is iterative and collaborative. Genuine, structured and purposeful engagement with key stakeholders is integrated and resolutely coordinated to ensure that design ideas and their consequences are clear – achieving consensus and facilitating effective decision-making. We are an early adopter of design excellence procedures, which include our in-house design competitions – which we use to test and challenge urban design concepts and stage 1 approvals, our collaborations with other architecture studios – that introduce us to new perspectives and expose smaller firms to larger clients and projects, and our consistent participation in both open and invited design competitions.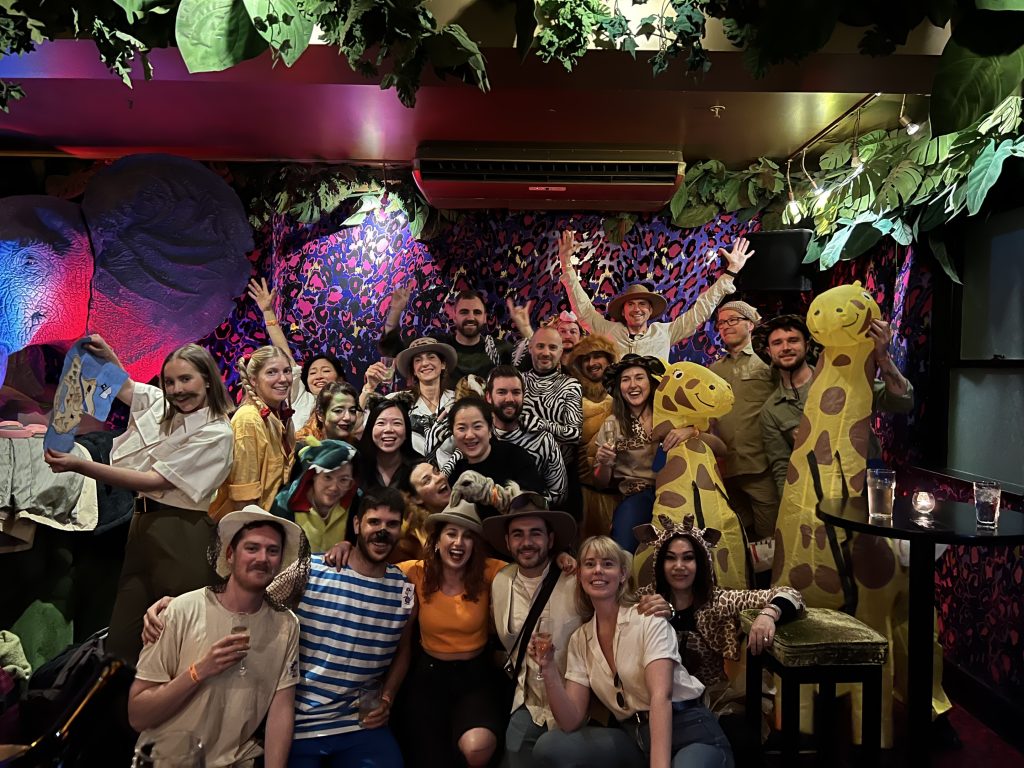 As a practice partner of the ADR 30UNDER30 Architects and Innovators of the Built World stream, how do you envision the next generation of architects shaping the future of the industry, and how does your firm contribute to their development?
As a business, we are industry leaders in our approach to equality in the workplace. We recognise that participation requires passion to make change sustainable. We encourage our team to devote time to endeavours that enrich community life, support those in need and challenge the status quo. We are living in an age of constant demand and believe that, by creating a framework that permits time to be part of the community, small incremental gestures can contribute to a better world.
Our commitment to shaping the future of our industry comes in many forms – from our partnerships with organisations like CareerTrackers, CareerSeekers, Jigsaw, Architects without Frontiers and the Architects Champions of Change Coalition, as well as internal focus groups dedicated to sustainability, reconciliation and new technologies. These initiatives support our emerging practitioners to have tangible input in our strategic direction and think beyond just their roles as designers.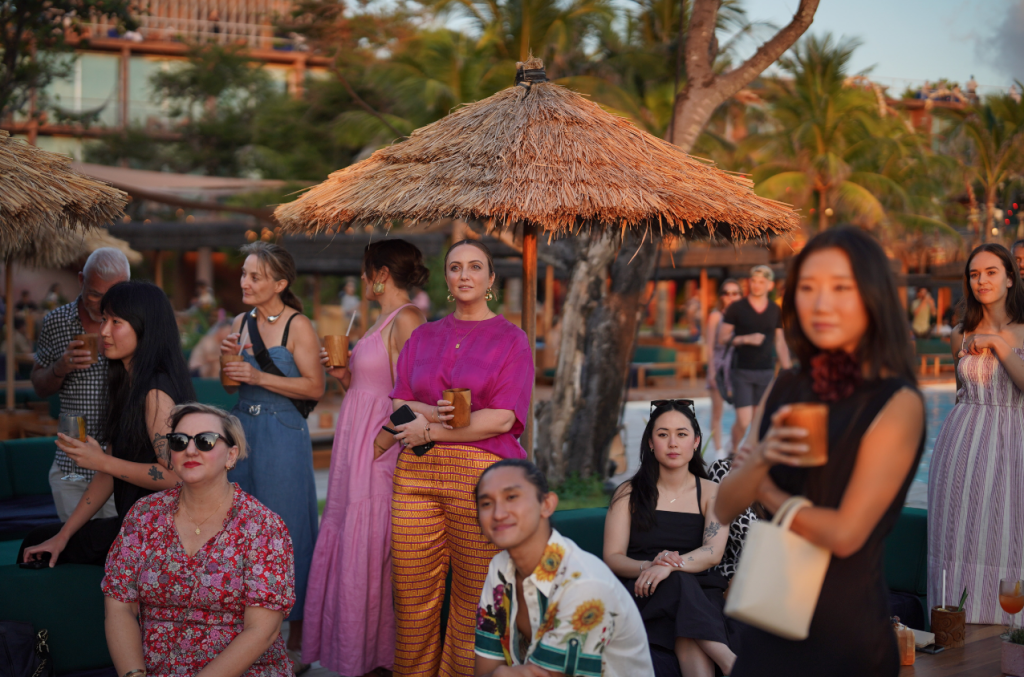 Collaboration often plays a vital role in successful architectural projects. How does your practice approach collaboration, both internally among team members and externally with clients and stakeholders?
Beyond our own internal collaboration and sharing of resources and expertise, a defining feature of our process is how we work well with others. Regardless of our role on a project, our approach is convivial, and we actively promote the inclusion of emerging practices, diverse thinkers and innovative makers into our work. From long-standing collaborations including recent partnerships, such as on Richmond Traders where we collaborated with NH Architecture, or Caulfield Village currently collaborating with Technē – we strive to maintain a united and joyful industry – so we can support each other and celebrate each other's success.
Sustainability and environmental consciousness are increasingly important in modern architecture. Could you share some of the sustainable design principles or practices that your firm employs to create more environmentally friendly structures?
Our greatest tool for change is the people who work for SJB. Their knowledge and diversity of experience informs our understanding of our disciplines and therefore determines our success. We engage as studios through formal and informal focus groups, group workshops and whole-practice presentations, and support continued learning and professional development opportunities. We regularly host 'Knowledge Exchanges' where our team can gather and learn from past experiences or engage with new ways of thinking.
In addition to passive design principles and designing to building metric targets such as NABERS, NCC and Green Star, we recognise buildings must minimise energy use, minimise material use and minimise waste both during the design and construction process as well as operationally.
Our intent is for our people to stay nimble and reactive to social and economic advances. This ensures our work remains relevant in our ever-evolving society and seizes the opportunity of innovation and technology.
Our commitment to carbon neutrality and design for a more sustainable planet is achieved through our internal governance and addresses the social, economic and environmental conditions of each opportunity. As a practice, we have installed a set of guiding design principles that guides our approach.
Understanding of context
For us, placemaking is attuned to the myriad ways in which the built, natural, ecological and cultural qualities of place are intertwined. Truly sustainable design enhances the coherence and continuity of place, improving the social, cultural and economic drivers for development.
Learn from experience
As a collective, the sharing of our knowledge and lessons learned in reaching a successful project outcome is ongoing and leads to continual improvements in our design. Working across multiple typologies, we need to lean on our experience to inform future outcomes.
Retain where possible
We are not just interested in individual buildings; we are interested in their role in the neighbourhood and the fabric of the broader city. Honouring the original materials of a building and conserving the embodied energy minimises the impact of construction, and conversely preserves beauty and character.
Managing value
A great project outcome balances the commercial yield with social value and environmental impact to reach an outcome that is inclusive to all and provides public benefit. Investment in technology that lowers energy consumption and improves building performance is good value for money. Our engagement with technology is twofold, as our work increasingly involves integrating digital strategies and smart city initiatives into new urban features.
Green infrastructure
Ample open space, community facilities, recreational and social infrastructure is vital to support growing populations. Enhancing the ecological performance in urban infrastructure fosters active and healthy lifestyles that maximise the inclusion of communities via complementary land uses.
The architectural landscape is constantly evolving with innovations in technology. How does your firm leverage cutting-edge technologies such as AI, BIM or VR/AR to enhance the design and construction process, and what benefits do these technologies bring to your projects?

SJB embraces technologies and systems that better communicate and collaborate, with the use of BIM on large projects to deliver greater efficiencies and quality assurance. We tailor integrated BIM model solutions and leverage our 3D models with in-house 3D visualisation capabilities to prepare compelling visuals and animations to convey our design intent.
AI is the next frontier and time will tell how it will impact our practice and outputs. We are looking at AI as a complementary tool to our design and documentation processes and are excited about how it will influence the architectural profession and the built environment.
While these advancements have improved our speed and precision in the design phases of a project, we still take pen to paper, do pin-ups and debate with each other IRL (in real life). We think this is critical in ensuring our focus is fixed towards context and we achieve consensus on the best outcomes.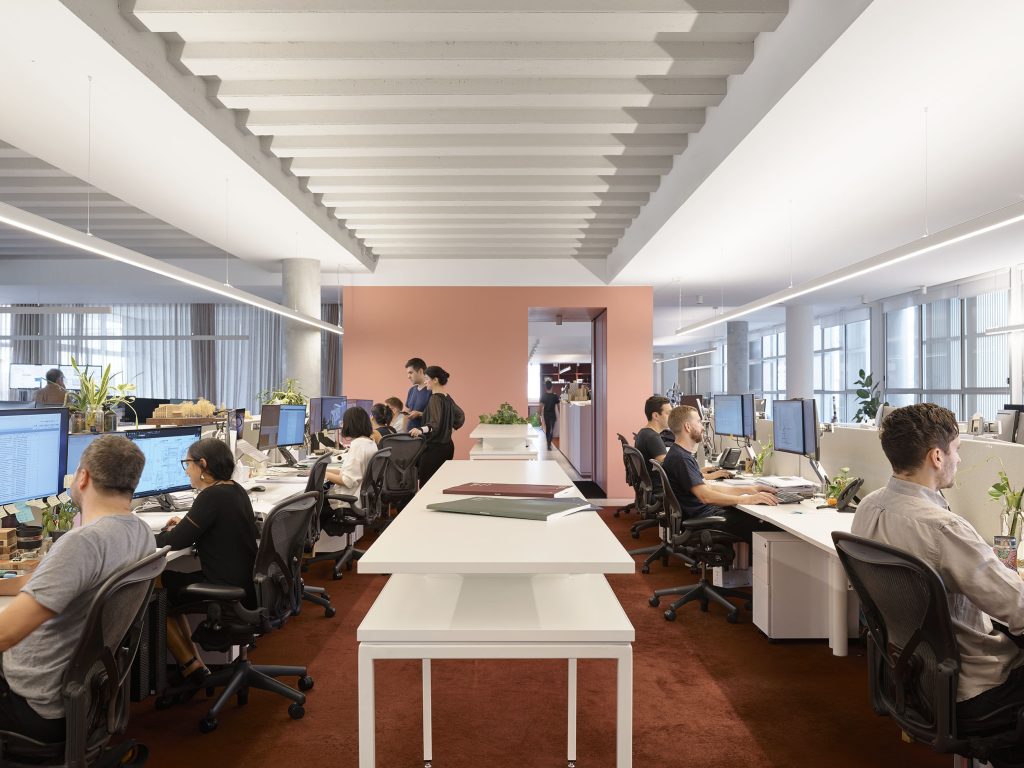 Considering these innovations in technology, how do you think the architects and innovators of the built world will need to evolve skill sets to meet the demands of the future architectural practice?
You need to be nimble in architecture – ready to adapt to changes to the brief, technology or material. To be successful, you need to possess a willingness to experiment and have genuine curiosity about the work you're performing. While technology is rapidly changing our capacities – these foundations don't change all that much.
The most pressing issue our industry faces is how construction is impacting our planet. Architects alone can't solve it – but becoming an expert on matters relating to sustainable practice can bring the other stakeholders on the journey.
Featured Image: SJB's Melbourne studio on Oliver Lane.
Australian Design Review's 30UNDER30 Architects and Innovators of the Built World stream is brought to you by major sponsor Neolith, alongside Miele and Tongue & Groove.
The program is supported by practice partners BVN, HDR INC, SJB, Richards Stanisich, Williams Burton Leopardi and Billard Leece Partnership.