Architect: Philip Stejskal Architecture
Photographer: Bo Wong
A project in North Fremantle for a young family on a small block. A sewer mains pipe, a narrow street frontage, an apartment block to the north and a small budget largely drove the design outcome. The result is a double storey structure carved out at ground level to provide clearance over the sewer, stretching around the western boundary at ground level to provide a galley kitchen with terrace over.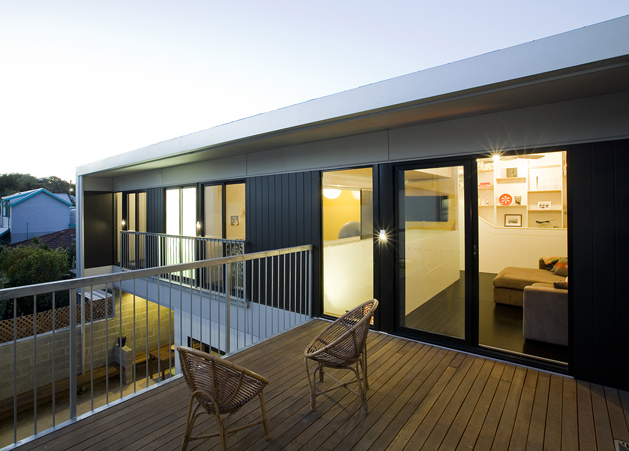 Unlined insulated wall panels, raw blockwork, IKEA joinery + off-the-shelf double-glazed windows, contribute to maintaining a modest budget. The upstairs volume spans the width of the site, and orients to the north. An incision to this floor creates a double height volume, which allows northern sun to penetrate deep into the building in winter. The ground floor comprises one large living area with kitchen, wc and cloakroom flanking to north and south.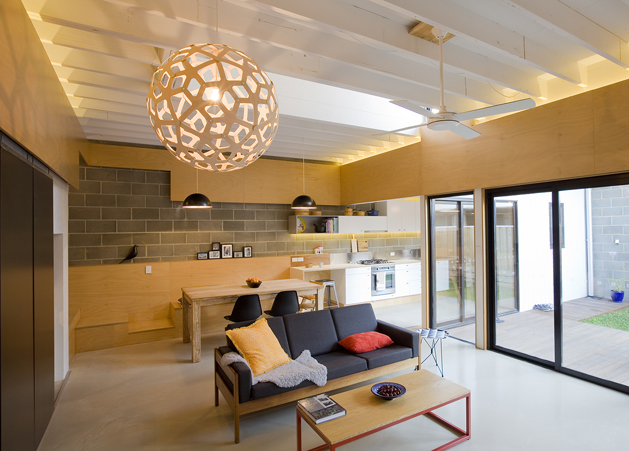 The predominantly light weight structure is anchored to its site with blade walls of concrete block work, which repeat in the landscape and carport. OSB and particleboard feature heavily in varying finishes, these being the structural materials left exposed as the final internal finish. Plywood is used in cabinetry, pelmets and wall linings.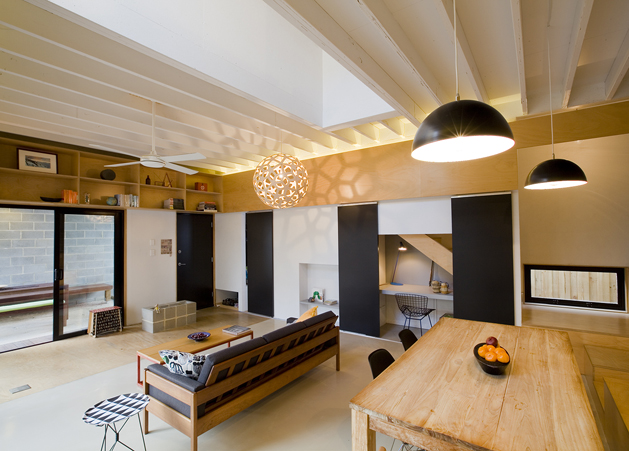 Landscaping consisted of compacted gravel fines, a patch of grass and areas of timber decking.