Melbourne-based company Wood Melbourne has announced the launch of its first range of reclaimed timber spouts. An Australian first, these timber spouts are hand made in Wood Melbourne's West Brunswick workshop and offer a unique, natural and high quality alternative to the traditional standard spouts found in most homes.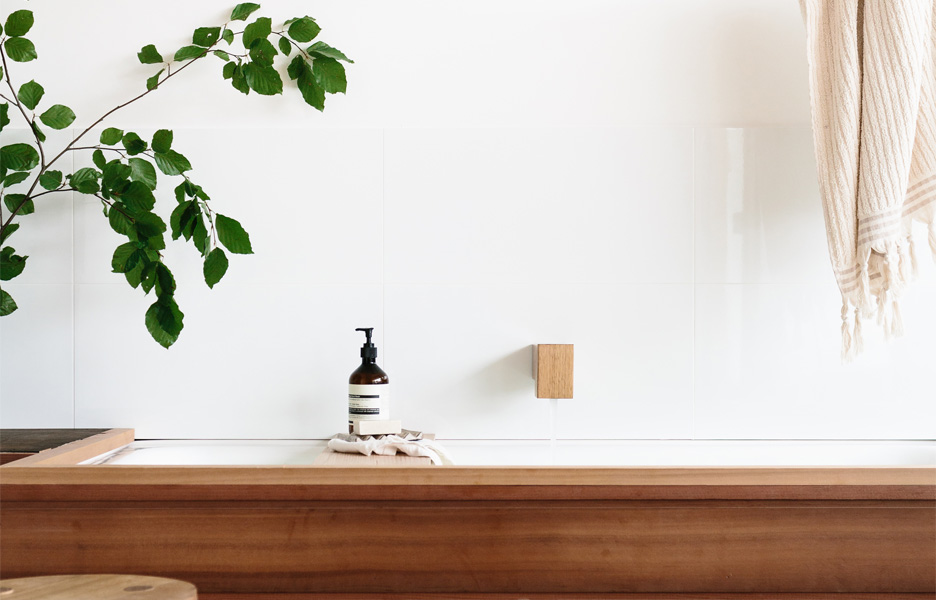 The range, which contains two timber spout designs, the Kiri and the Isla, is hand made from reclaimed 80-year-old blackbutt timber. Each piece of timber is put through a 12 step process including de-nailing, sanding and waxing to produce an individual timber spout, ensuring each finished timber spout is unique in aesthetic and character but uniform in levels of exceptional craftsmanship and quality.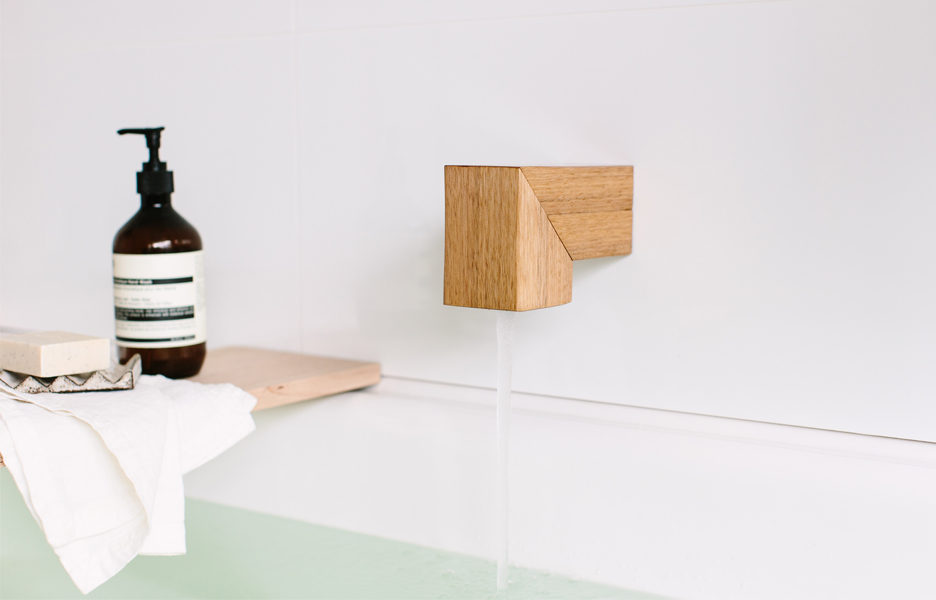 Simple to install and even simpler to maintain, Wood Melbourne's timber spouts are set to appear in designer homes and interiors across the globe.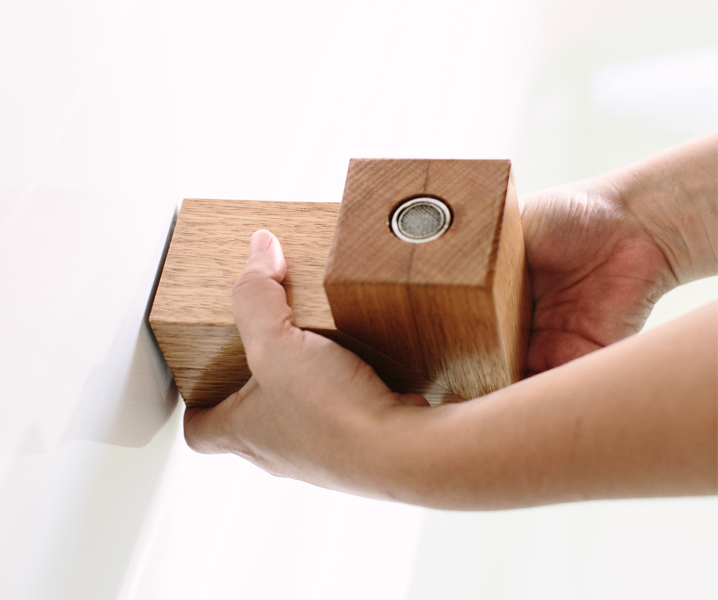 Wood Melbourne was founded by Melbourne builder Oliver MacLatchy in late 2013. "After looking for timber spouts for days on the web, I came up dry. I grabbed some reclaimed timber and spent late nights in the workshop making my own. The result is a unique, sustainable and fantastic addition to the bathroom," says Oliver.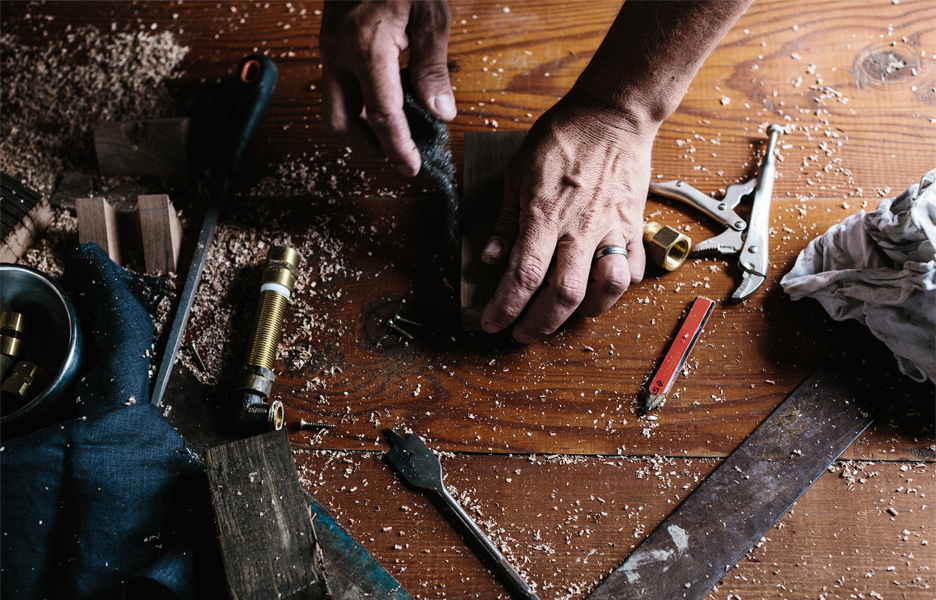 "Wood Melbourne was created to share my love of timber with others and with the launch of this range I feel that I have accomplished that. Our timber spouts are of the highest quality, yet are low maintenance and incredibly durable, making them suitable for a huge variety of commercial and residential installations."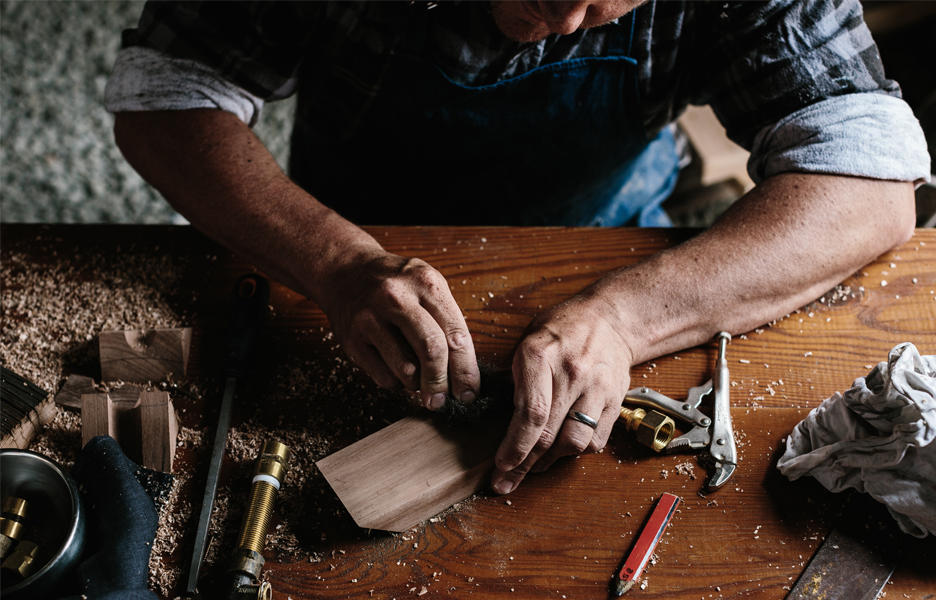 Wood Melbourne's timber spouts can be purchased online.
Branding & Strategy: Raine & Makin
Photography: Tara Pearce
Styling: Stephanie Stamatis