All photography by Scott Burrows.
ROTHELOWMAN's interior design team has refitted a historic South Melbourne building to house the new showroom of luxury bathroom and kitchen manufacturer Abey.
Now open to the public, the showroom is a 'selection gallery' of Abey's premium imported kitchen and bathroom product.
Once home to the South Melbourne Cycle Club, the building has been adapted with the intention of retaining the fabric of the original building, combining old and new in a contemporary fusion of design principles.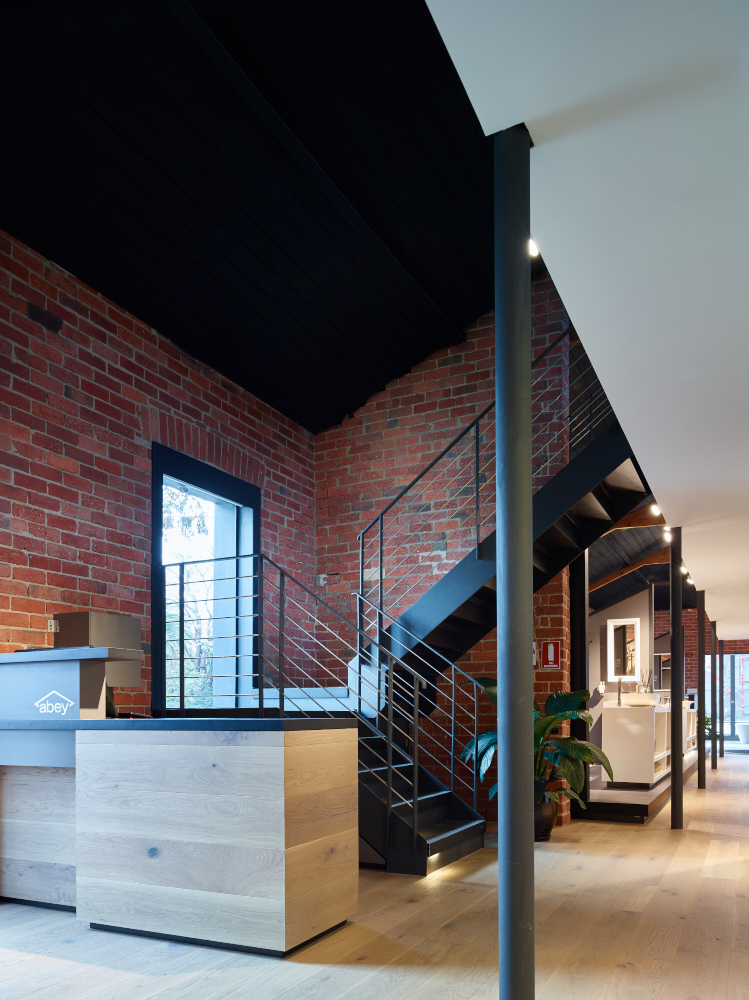 ROTHELOWMAN's interior design team, led by Head of interior design Andrew Wales and Associate Principal James Lambrou, have set a benchmark for intelligent, well-designed spaces with their overhaul of the site.
"Our design was a considered response to a great example of local architecture," says ROTHELOWMAN project leader Geoff Cowap.
"The design was intended to preserve the past and provide an expertly crafted and intelligently designed space."
The space utilises a combination of natural materials and suspended forms for its impactful interiors, including floating display plinths and vertical sweeps of verdant indoor planting.
"The responsive interior design offers lush and engaging environments, envisioned to display and pay justice to this world class product," says Cowap.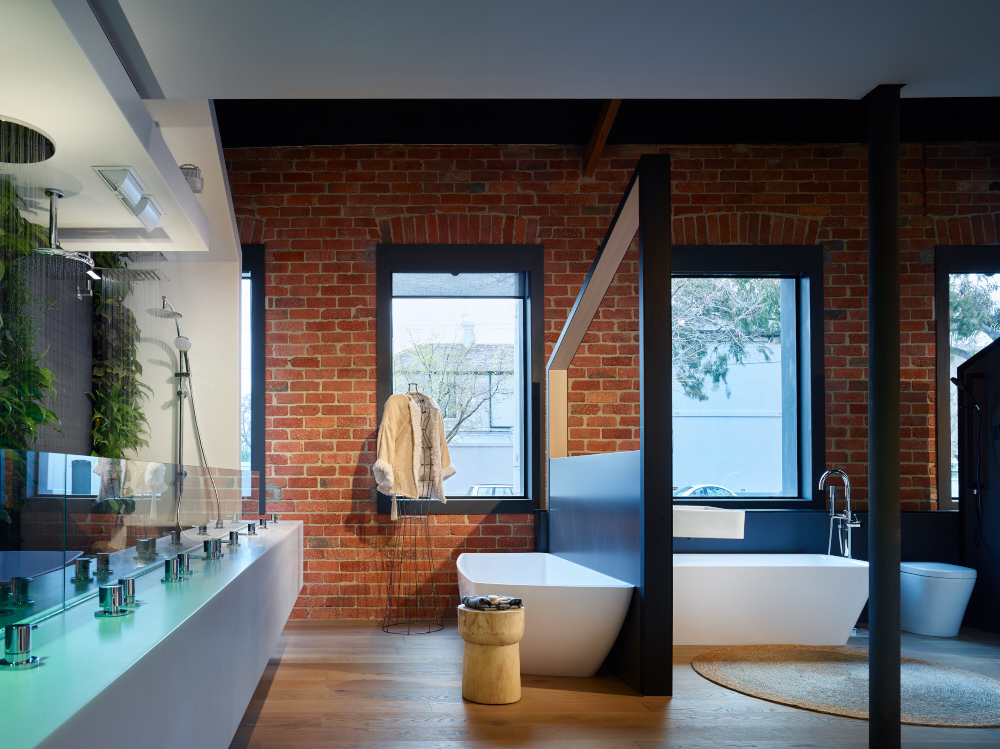 Recognising both company's commitment to quality and aspirational design, Abey saw ROTHELOWMAN's interiors team as a perfect fit for the project.
"Working with ROTHELOWMAN was a match made in design," says Abey marketing manager Ashley Anderson.
"It is less like a showroom and more like a contemporary gallery, designed to create an atmosphere in which customers can understand the product."
The Abey range is a result of consistent and ongoing product development, with a focus on innovative solutions and efficient technologies and practices. The showroom stocks a range of the highest quality products, including Gessi, Barazza, Falmec, Schock and Gareth Ashton.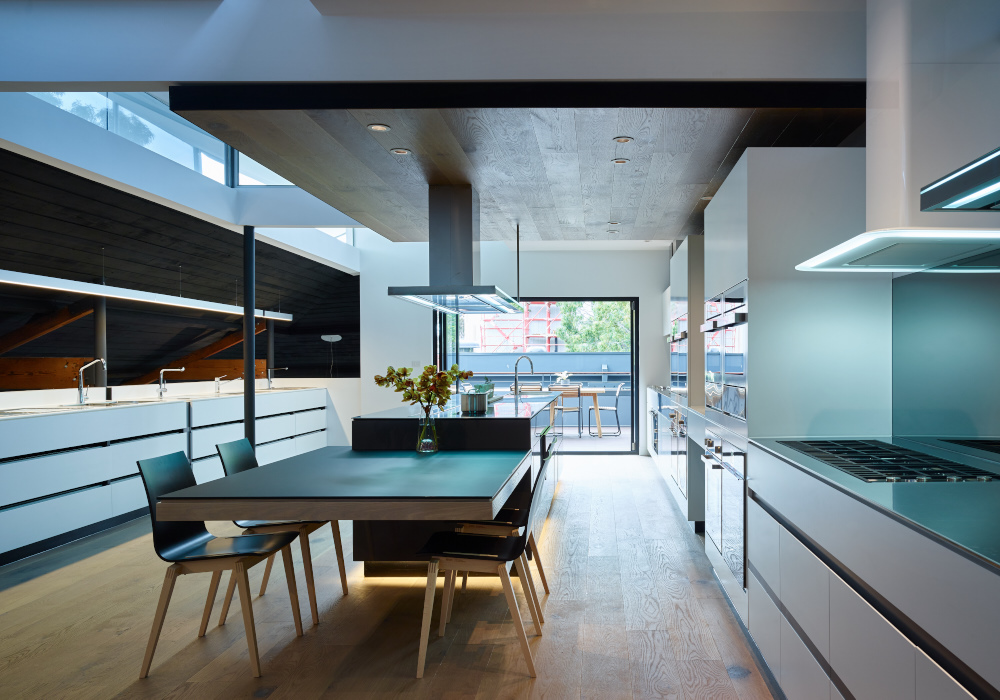 "Designing for such a respected brand that holds highest quality products establishes ROTHELOWMAN interior design as a quality practice," says ROTHELOWMAN Associate principal James Lambrou.
Family owned for 56 years, Abey manufacture and market a broad range of over 1200 products, bringing the latest designs and technologies to Australia and New Zealand.
The showroom is located at 335 Ferrars Street South Melbourne.