Zaha Hadid Architects and COX Architecture revealed their vision for what is set to become Australia's largest international airport by 2060. 
The Western Sydney International Airport, named after Australian pilot Nancy-Bird Walton, is a new greenfield airport in Sydney's western Parkland City region.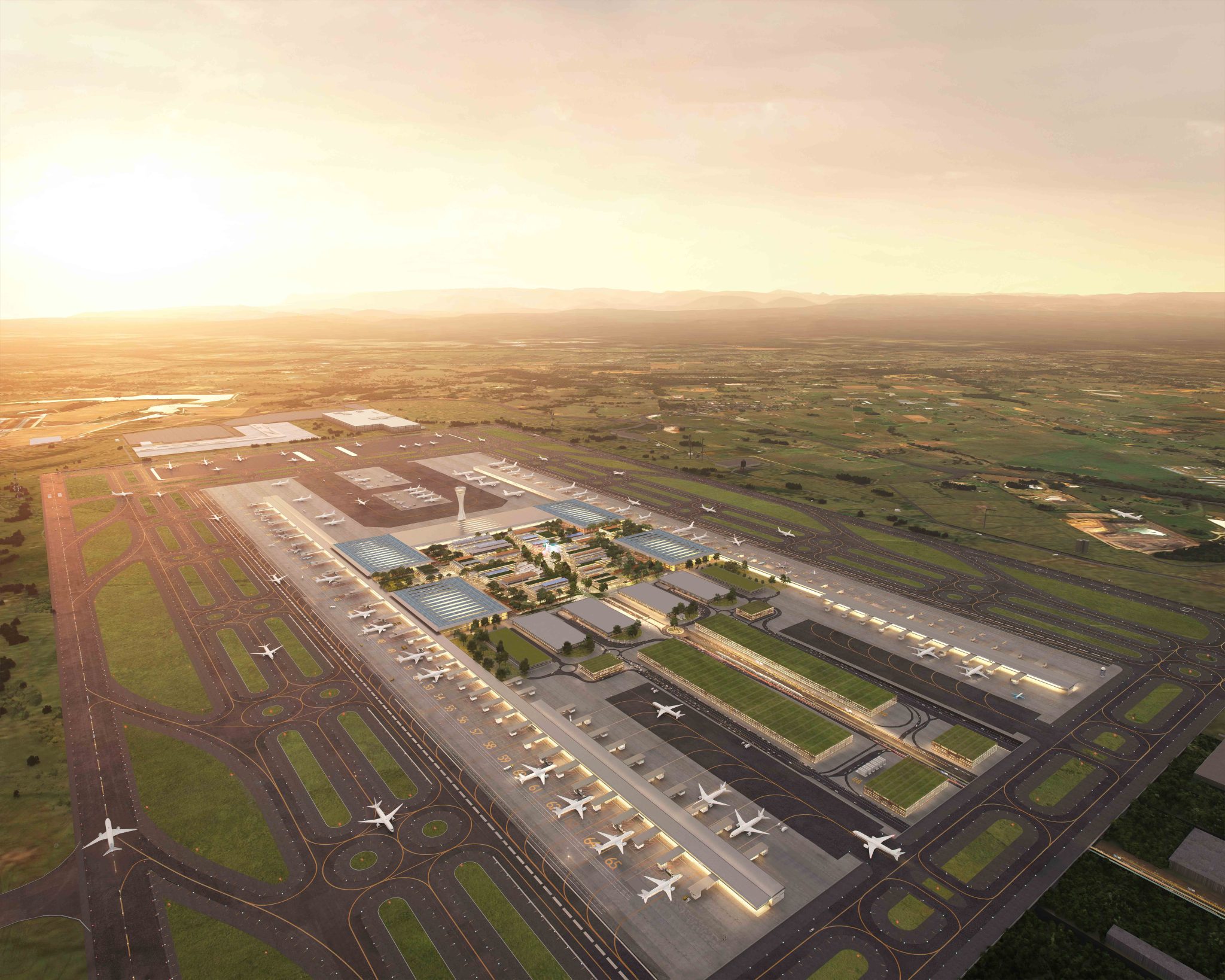 A call for designs were sent out earlier in the year with a panel that included such Australian luminaries as Yvonne Von Hartel, Peter Poulet and Kim Crestini selecting Hadid/COX's Australian-fauna inspired design over 40 other entrants.
COX director David Holm says the practices drew inspiration from the unique Western Sydney landscape that surrounds the rural 1,780-hectare site where the airport will be built.
"These spaces, colours and materials have been incorporated into the design to give the project an unmistakable regional identity," he says.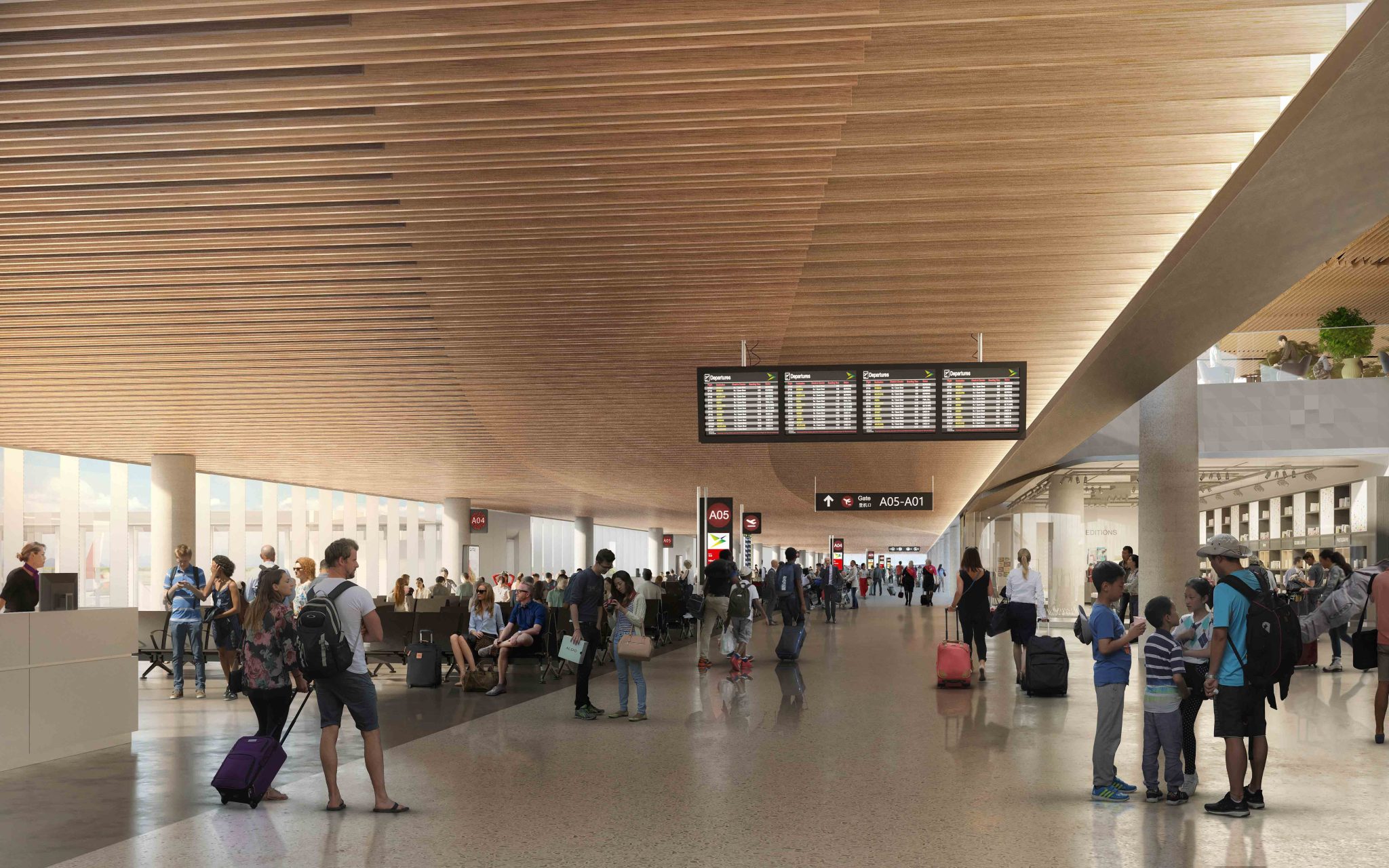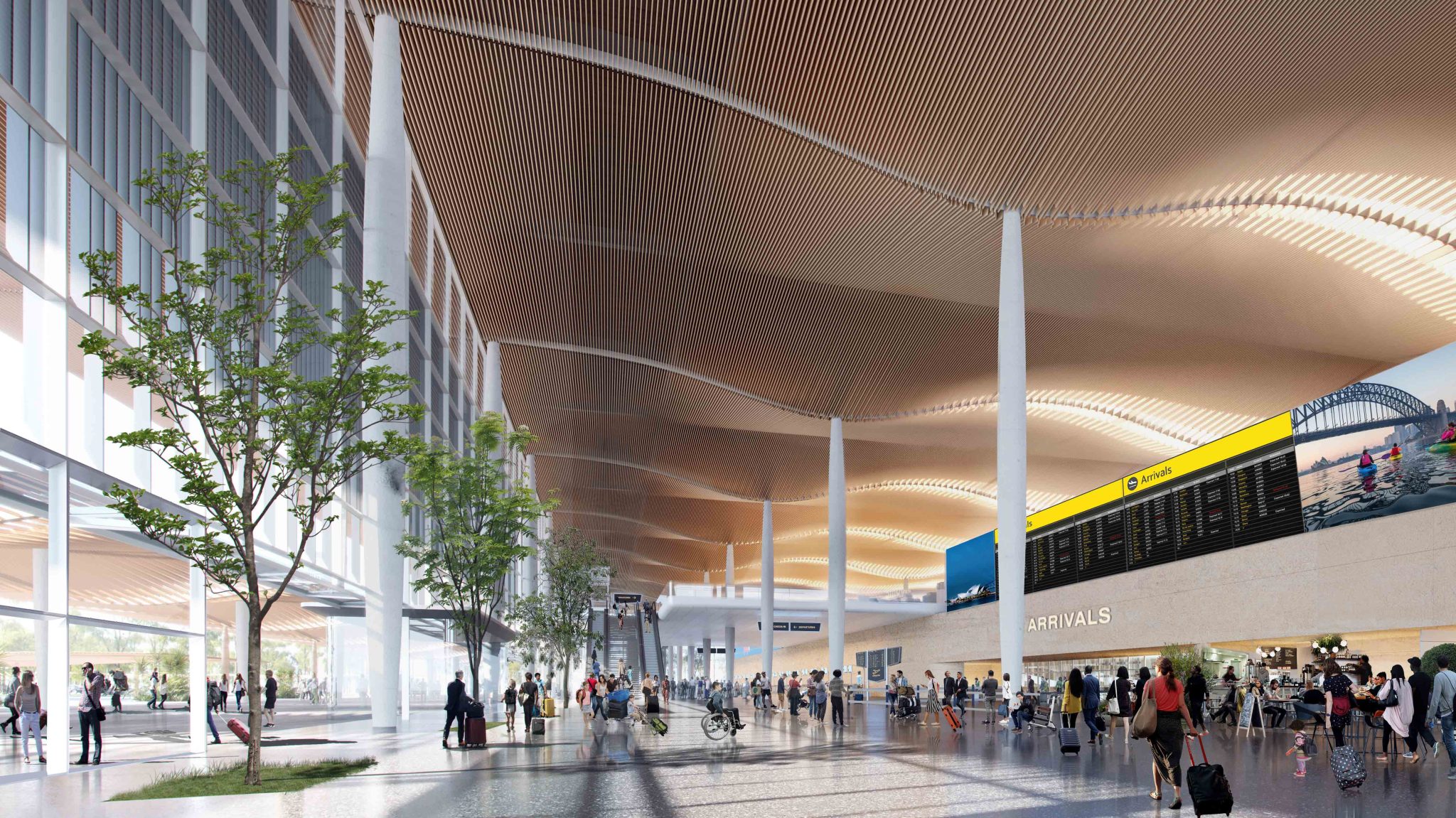 The $5.3 billion project, set to open to passengers in 2026, will combine landscaped gardens with a public plaza. The exposed undulating timber ceilings are a nod to the traditional Australian veranda, while the vertical gardens capture the surrounding bushlands.
The design was also selected for its ambition to be energy-efficient with sustainable and passive design principles incorporated across the building's architecture and an extensive use of daylight, natural ventilation, solar shading and water recycling.
To participate in the design competition, practices were required to have had experience designing a similarly sized and similarly complex airport in the last five years. For Hadid, that was the new starfish-shaped Beijing Daxing International Airport and Navi Mumbai International Airport, while COX brought government infrastructure experience from its work on Sydney's Victoria Cross Station.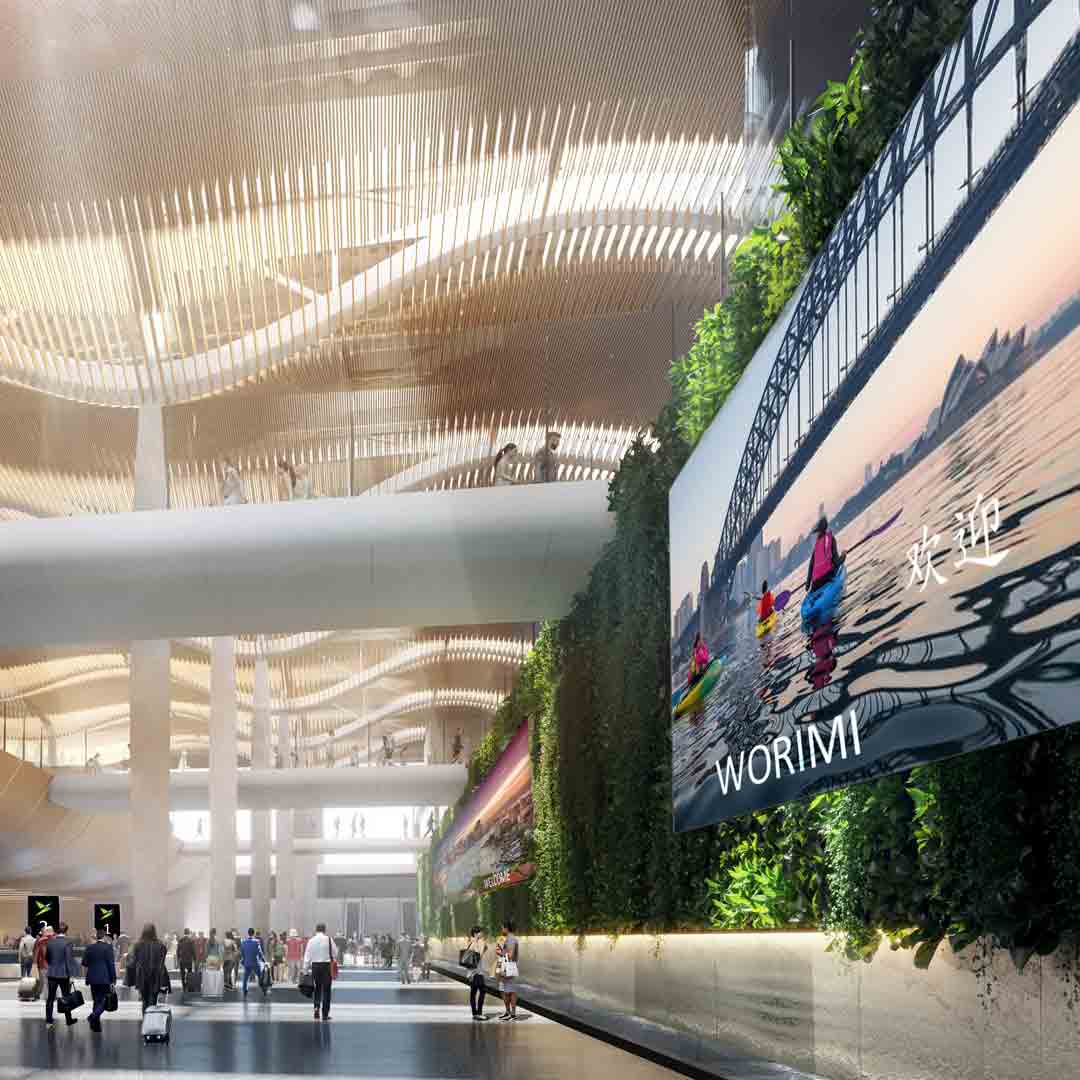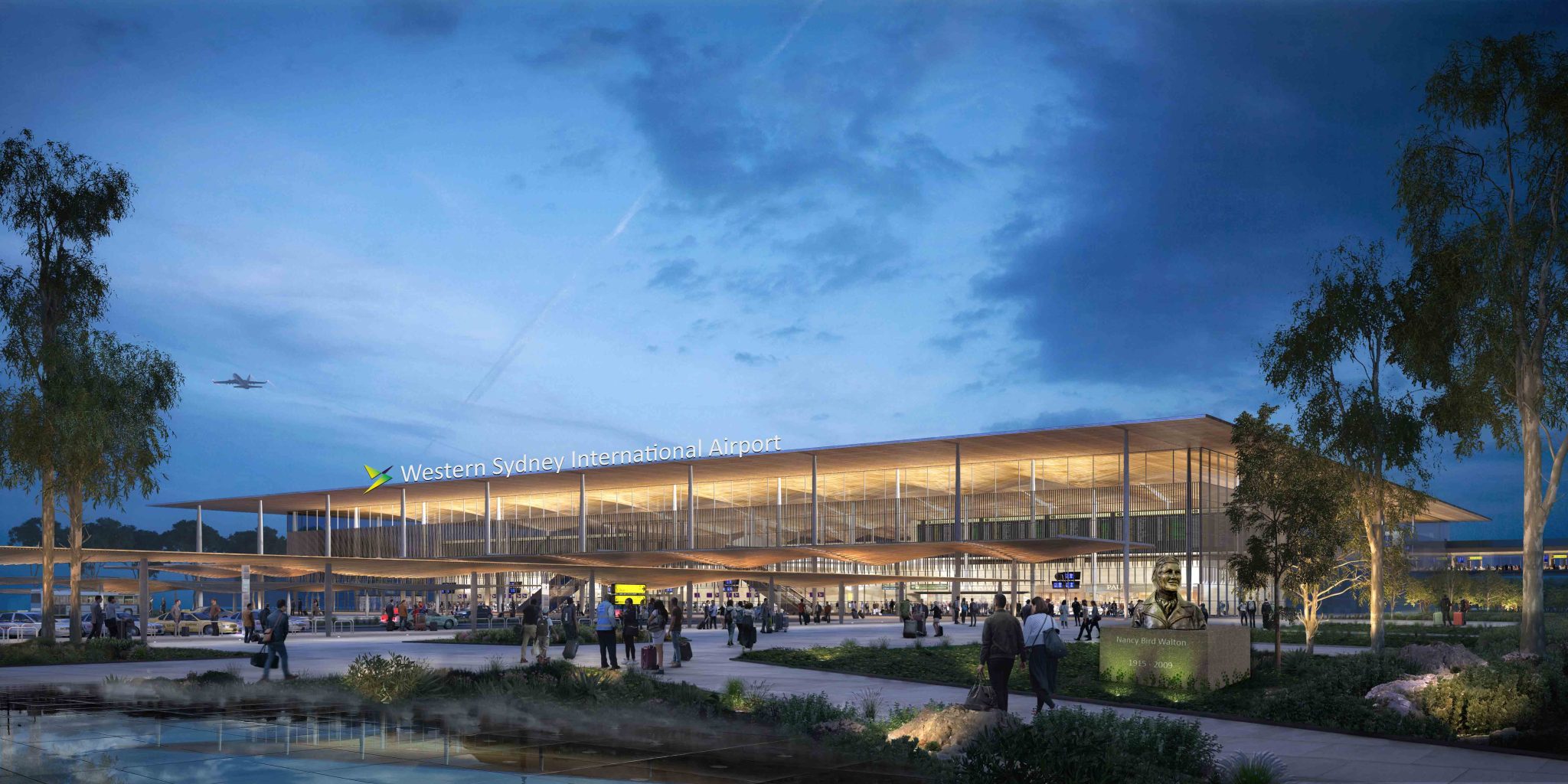 The practices beat a shortlisted selection of designs from internationally renowned names like Foster + Partners, Rogers Stirk Harbour + Partners and Gensler.
The Western Sydney International Airport is expected to be built in four stages, the first of which will be completed in 6 years' time and will be capable of handling 10 million passengers a year.
Construction of the airport is set to begin in 2022.
Images supplied.