The City of Greater Geelong has chosen COX Architecture's design for their new $200 million civic precinct, which is set to be built on 137 Mercer Street.
The multidisciplinary Australian practice was selected ahead of EPC Pacific with Fender Katsalidis, Raffles Chatter with Grimshaw and Geelong-based Chandler Architecture, all of which were shortlisted from tenders submitted in March of this year.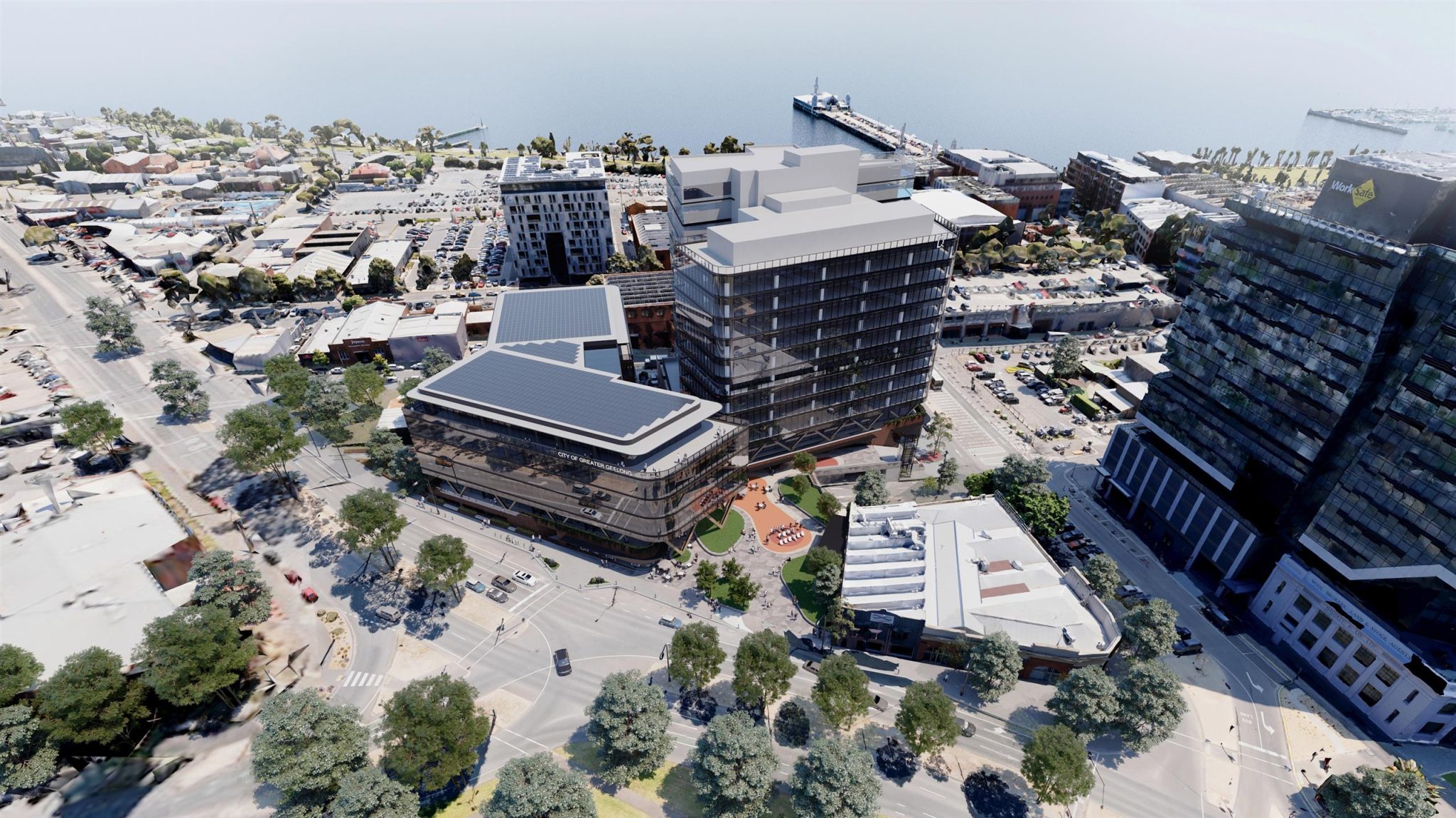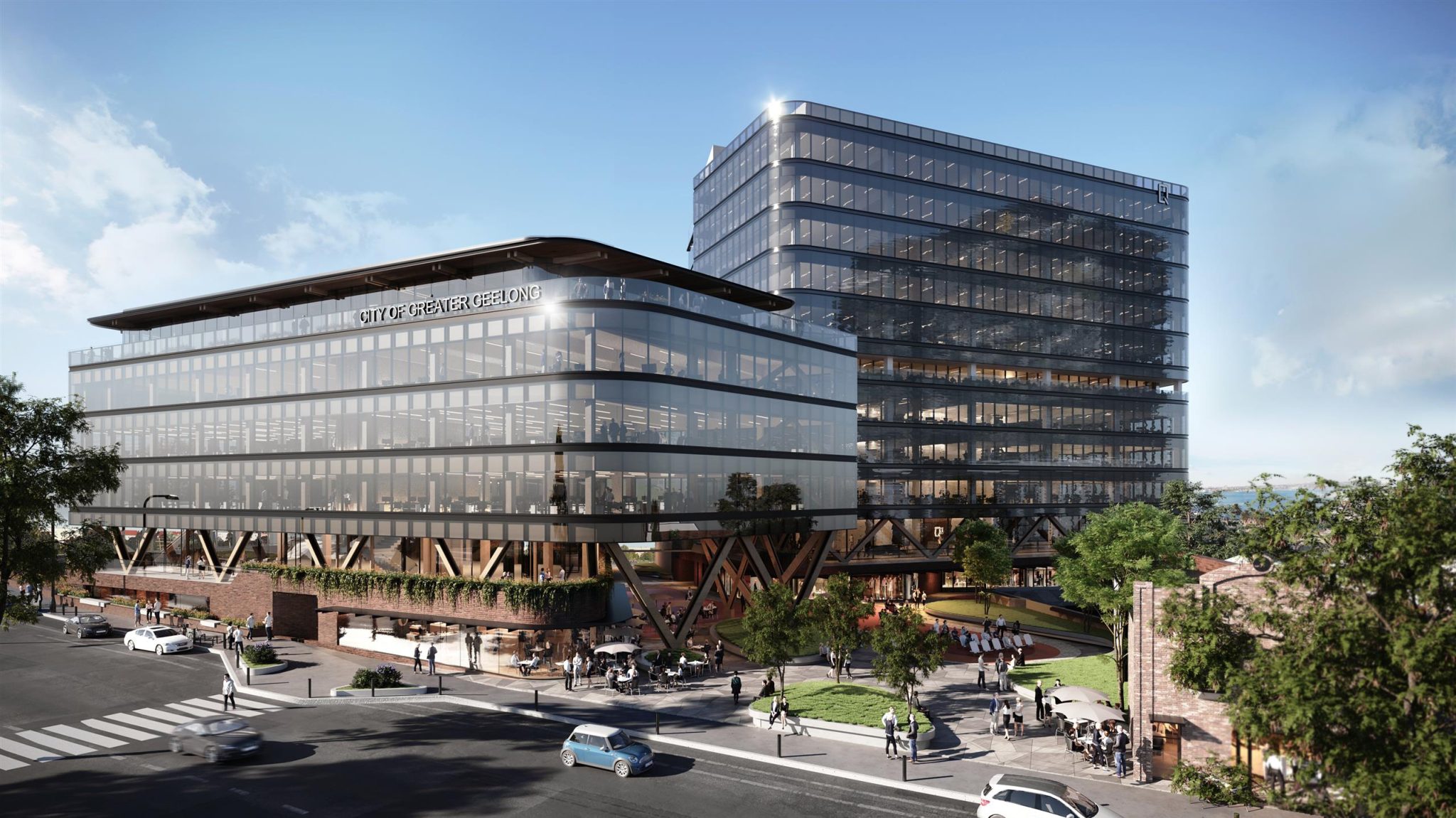 Located to the southwest of Melbourne, Geelong is the second largest city in Victoria with an estimated urban population of 253,269. The new Civic Precinct will bring staff together from seven central council offices to drive collaboration, reduce costs and future-proof workplace needs. Construction is projected to begin in mid-2020 with a completion date set for mid-2022.
Funding for the project comes from Quintessential Equity with an estimated 43 percent of construction costs to be sourced locally.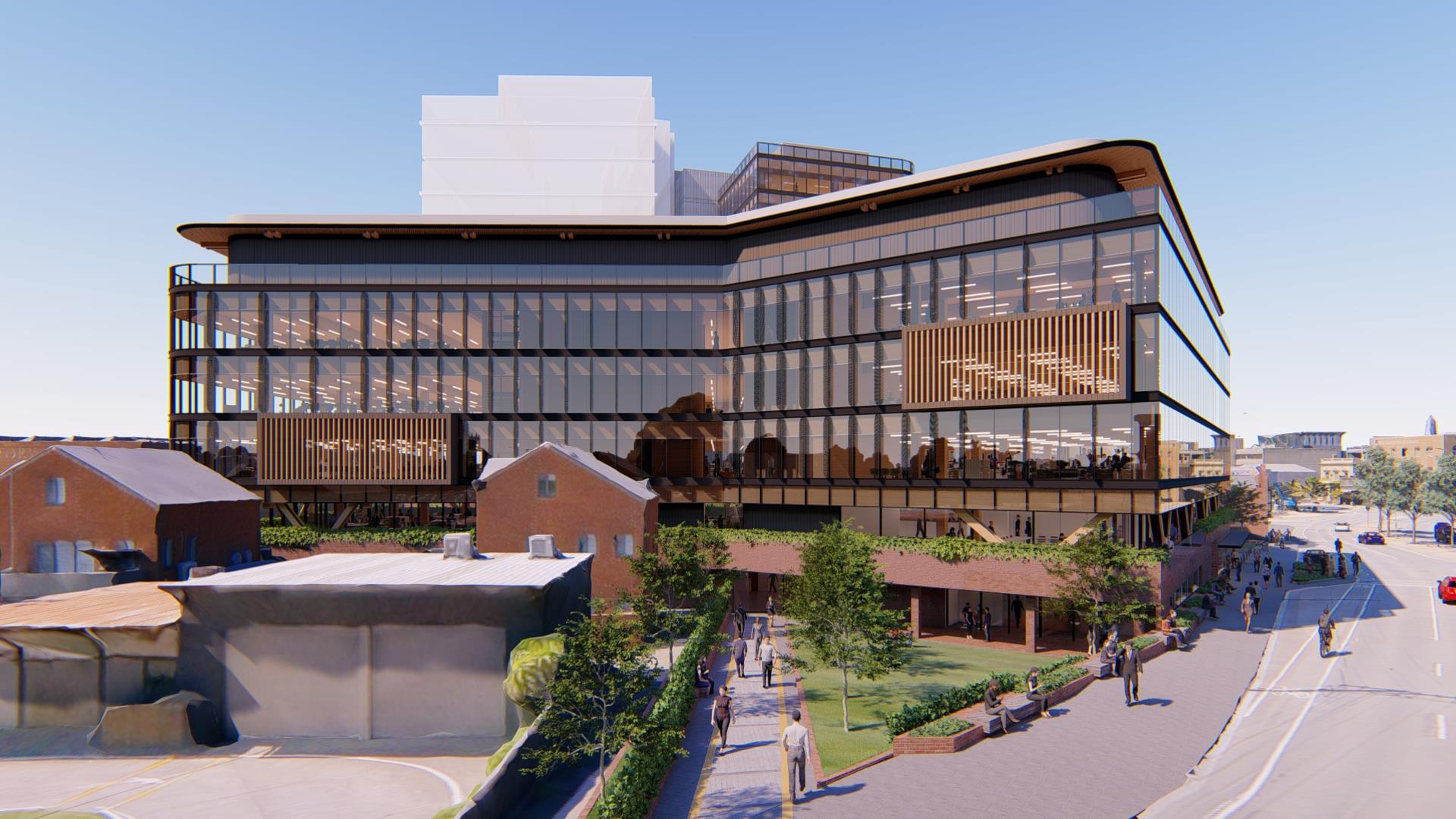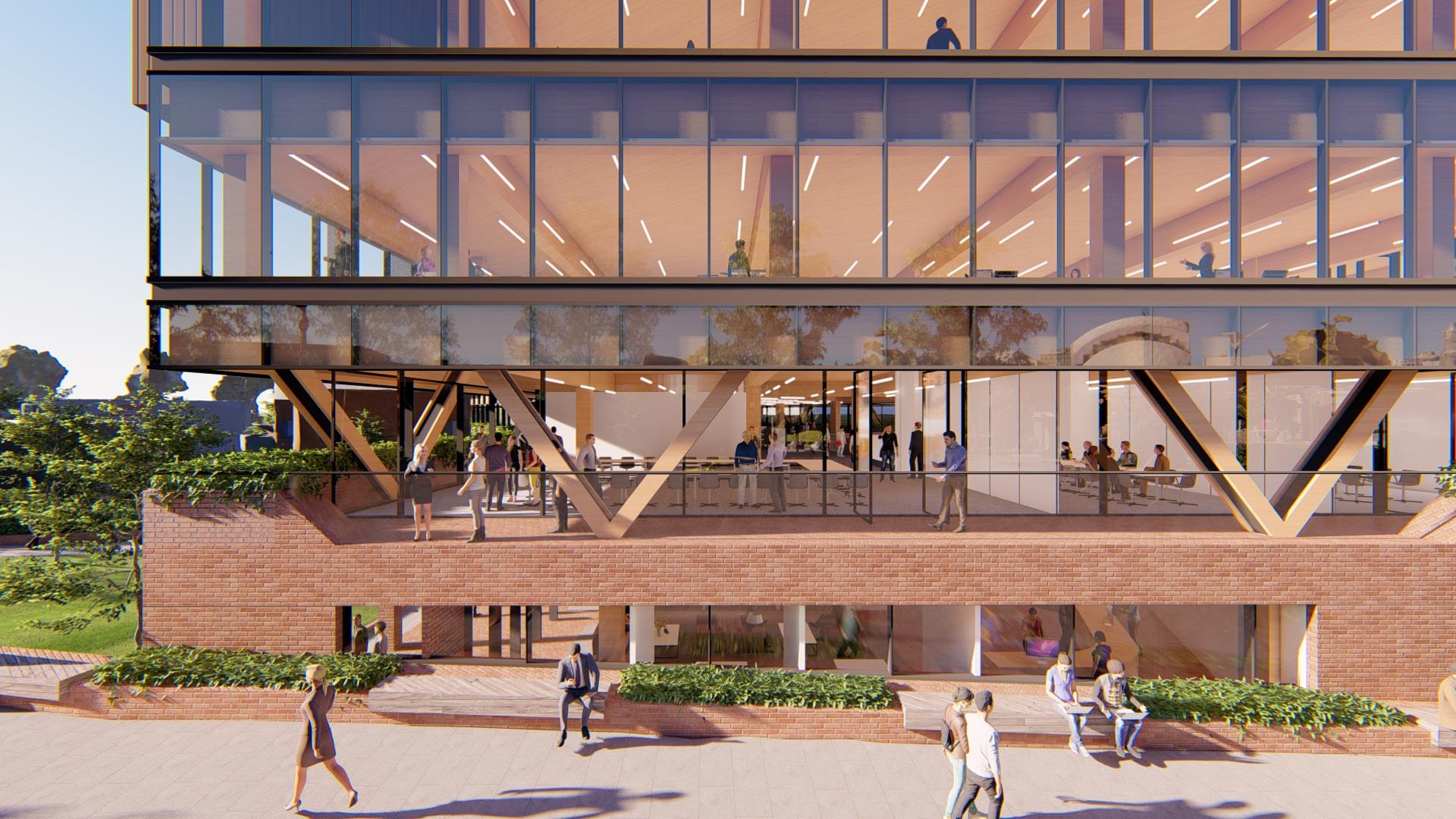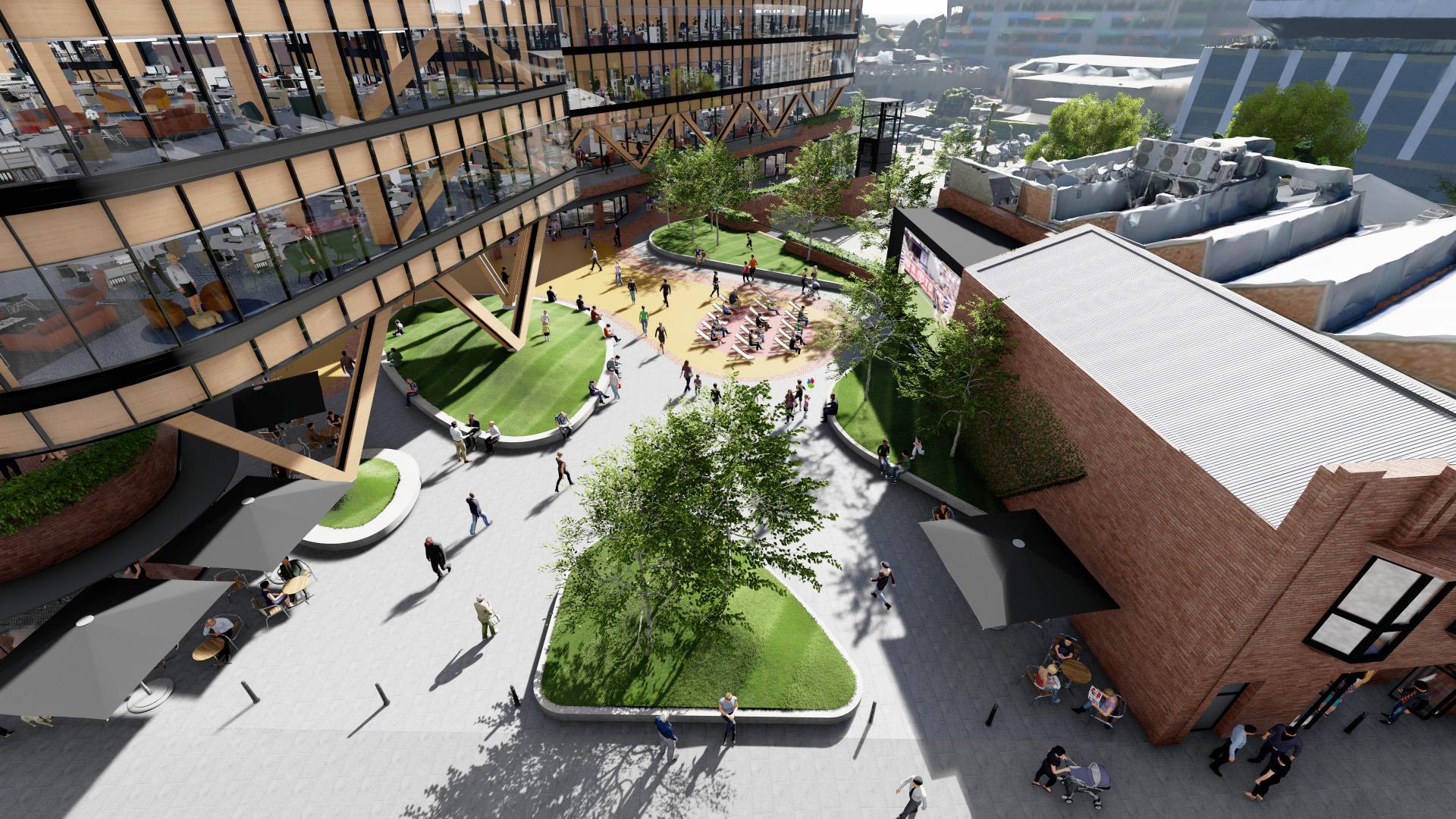 Cox Architecture's winning design features sustainable Cross Laminated Timber and the creation of 2,600 square metres of active public space. Almost 50 percent of the site will be dedicated to accessible public space as well as co-working spaces and retail and food tenancies, and will provide direct connections to Johnstone Park and pedestrian access through to Bayley Street.
The new office will also feature end-of-trip facilities to encourage active modes of transport such as walking and cycling.
"This project will serve as a catalyst and a benchmark, which will guide the development of Geelong for decades to come," says COX Architecture Design Director Patrick Ness.
"It has the potential to create local jobs, support sustainable development and bring significant potential to grow an advanced Cross Laminated Timber manufacturing industry in Geelong."
Past public architecture projects headed by COX Architecture include Newcastle's Hunter Street Courthouse, Christchurch Justice and Emergency Services Precinct (together with Warren and Mahoney and Opus Architecture) and the Caulfield to Dandenong Level Crossing Removal, for which they were shortlisted in the upcoming World Architecture Festival awards.
Images supplied by COX Architecture.