Zaha Hadid Architects has teamed up with ETH Zurich and Holcim to design the first-of-its-kind 3D-printed bridge in Venice.
Dubbed Striatus, the 16-metre-long bridge is located in the Giardini della Marinaressa in the city's European Cultural Centre, and is freestanding and assembled without mortar.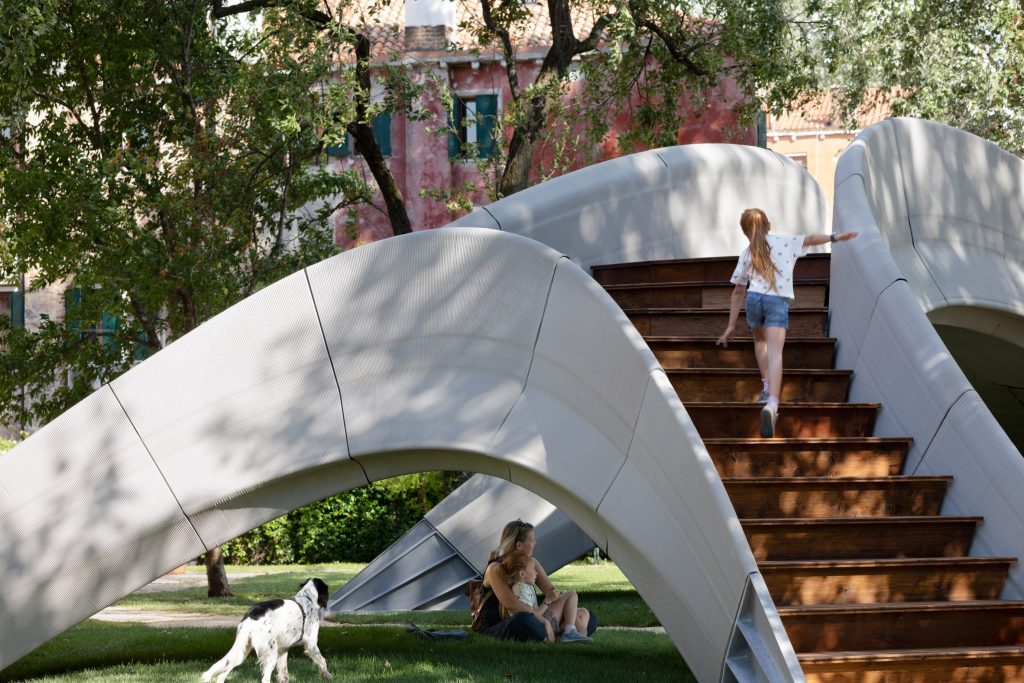 "Striatus", a Latin word meaning grooved, reflects the "structural logic" and "fabrication process" of the bridge, which uses robotics in its engineering process.
53 hollow bricks, each printed from 500 layers of printed concrete, make up the design, which was built by the computation and design team at Zaha Hadid Architects, known as ZHACODE, in collaboration with the Block Research Group at Swiss university ETH Zurich, incremental3D and Holcim.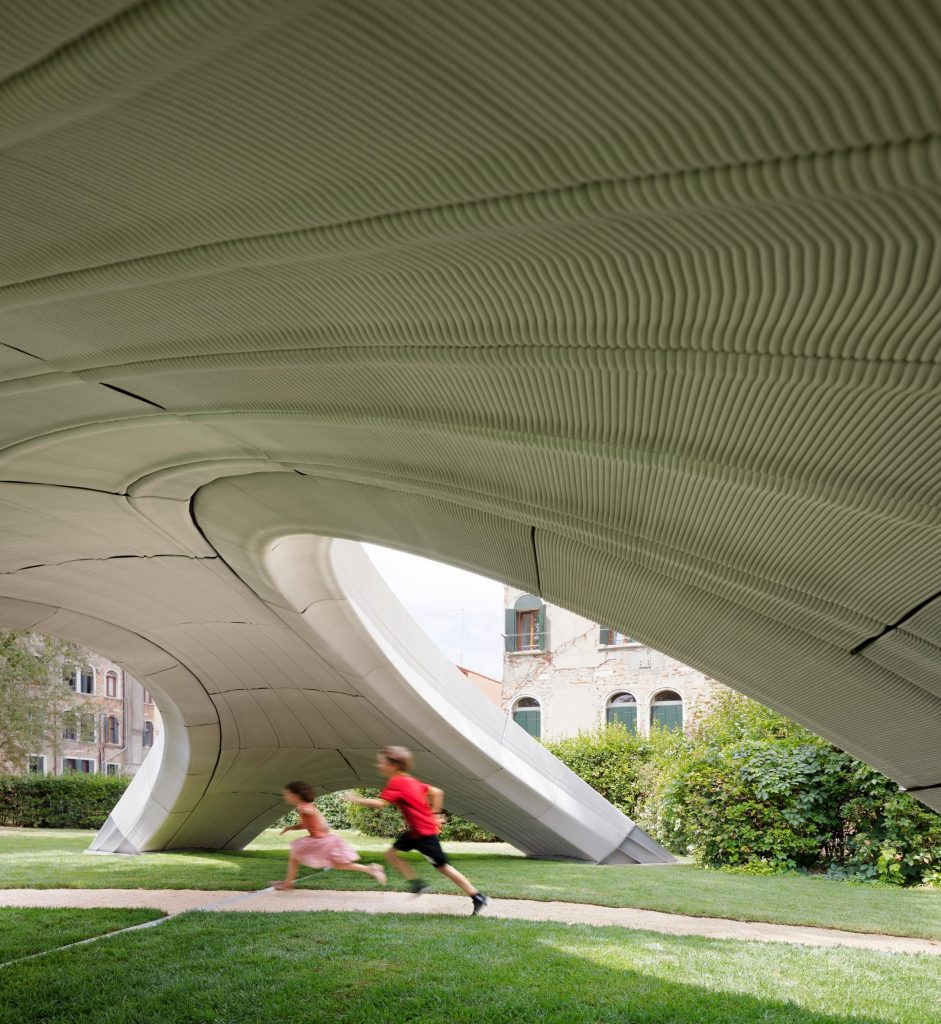 The bridge was unveiled as part of the Venice Architectural Biennale last month and uses a fraction of the materials used in conventional concrete beams.
"Striatus was designed with one of the best architectural and creative minds in their fields," says Holcim CEO Jan Jenisch.
"It demonstrates the infinite possibilities of 3D concrete printing to enable more sustainable, faster and effective building structures, without compromise on aesthetics and functionality."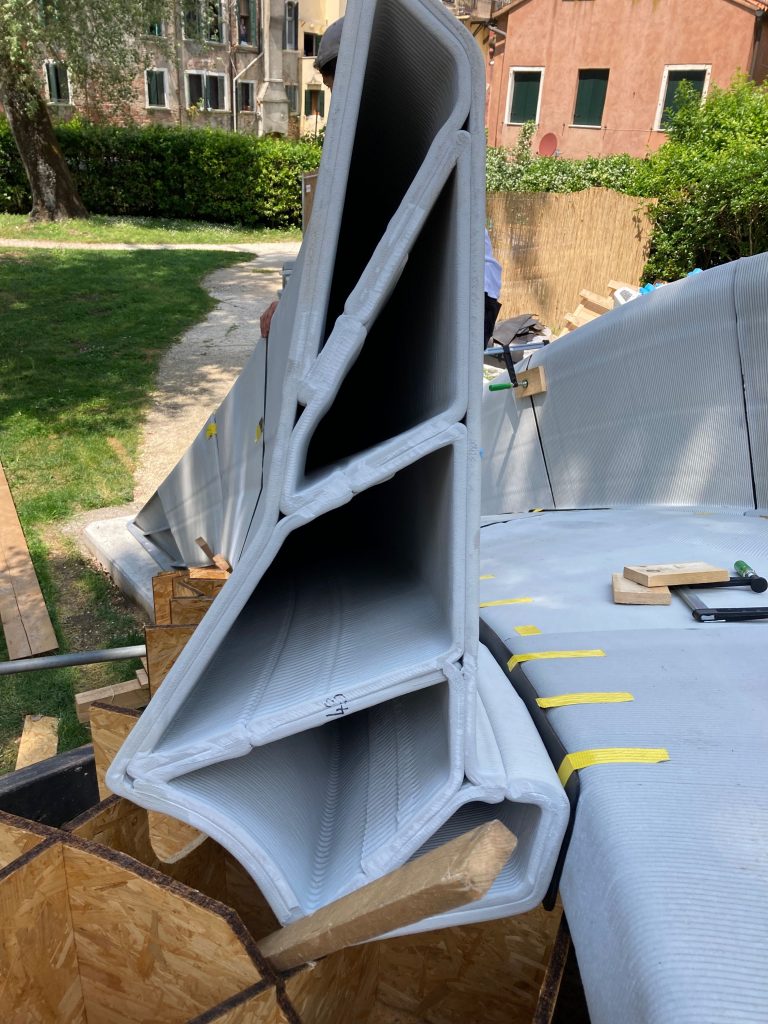 The composition of Striatus goes back to basics, drawing on masonry construction and historic masonry vaulting to inform its design.
Eschewing glues and adhesives, its structure is unreinforced, relying on compression and gravity to hold its arched form, much like Gothic cathedrals or structures like Venice's own Armadillo Vault.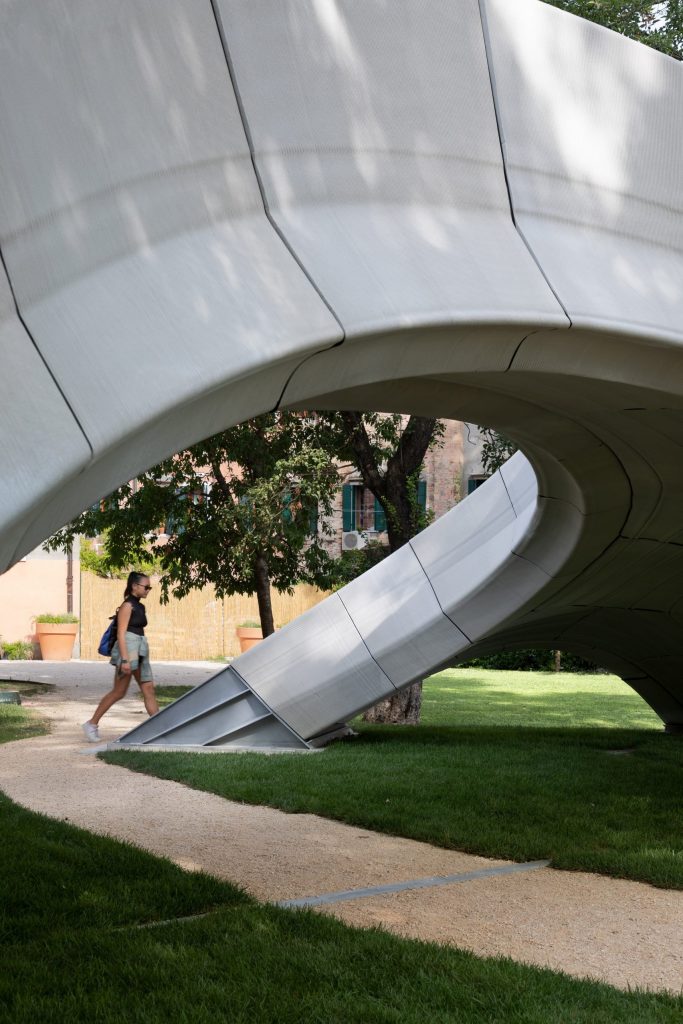 Neoprene pads were placed between each of the printed blocks during assembly to control the levels of friction and stress concentration. External ties were added to the bridge to absorb the thrust tension.
Stepped entry points placed on either end of the double-curved timber deck lead up the structure from its footings.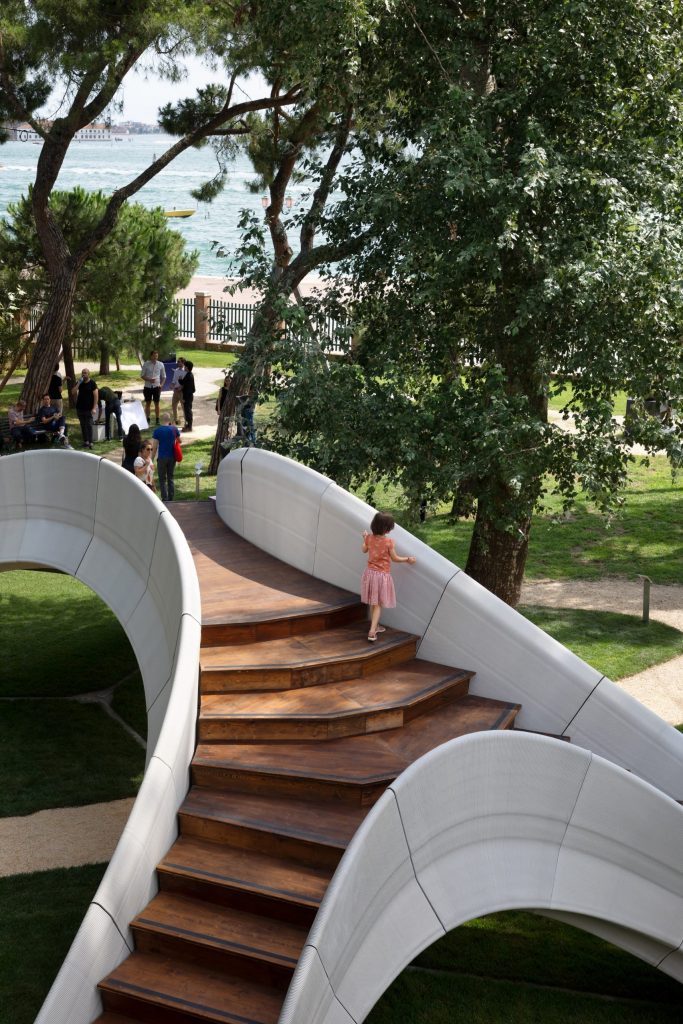 It took the team a little over a month to fully assemble the bridge, with each of the 53 blocks printed with non-uniform and non-parallel layers.
Holcim provided a specific, custom-made ink from its TectorPrint range for the project, which was developed by its 3D Concrete Printing research team.
With the goal of reducing material use and consumption, the bricks are also hollow. This makes it easier for the team to recycle and reassemble the materials elsewhere once the Biennale is over in November 2021.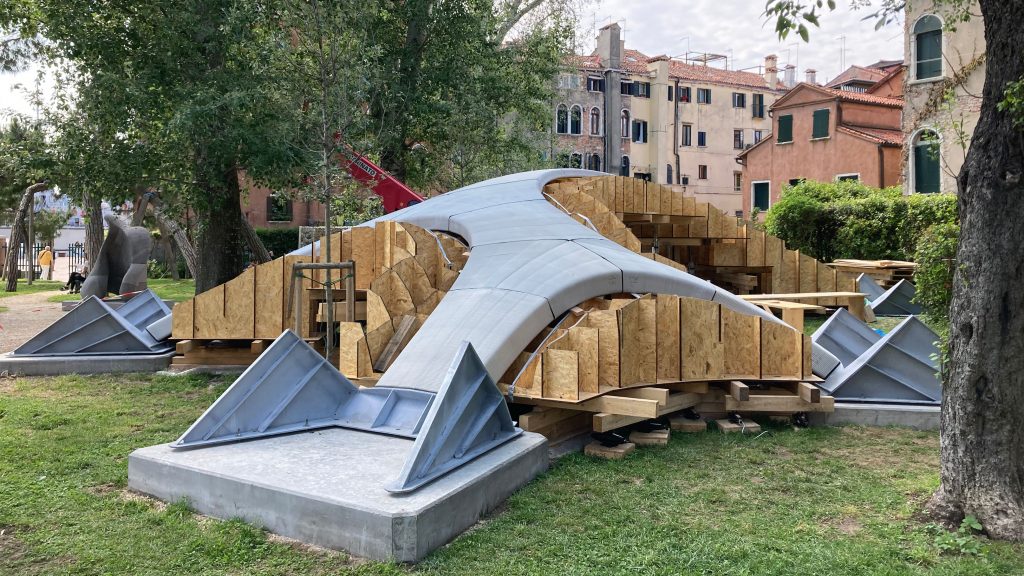 "Striatus stands on the shoulders of giants," concludes ZHACODE head Shajay Bhooshan.
"It revives ancestral techniques of the past, taking the structural logic of the 1600s into the future with digital computation, engineering and robotic manufacturing technologies."
ADR recently spoke to Holcim Australia and New Zealand CEO George Agriogiannis about the future of concrete in architecture and interior design, in particular the potential of the brand's own low carbon product.
Photography: Naaro unless otherwise specified.