Sydney's Atlassian Central is the first Australian project to win a major prize in the Holcim Awards, taking home bronze for what is set to be the world's tallest timber tower.
The Holcim Awards were launched in 2005 to showcase the important role of architecture, engineering, urban planning and the building industry in achieving a more sustainable future.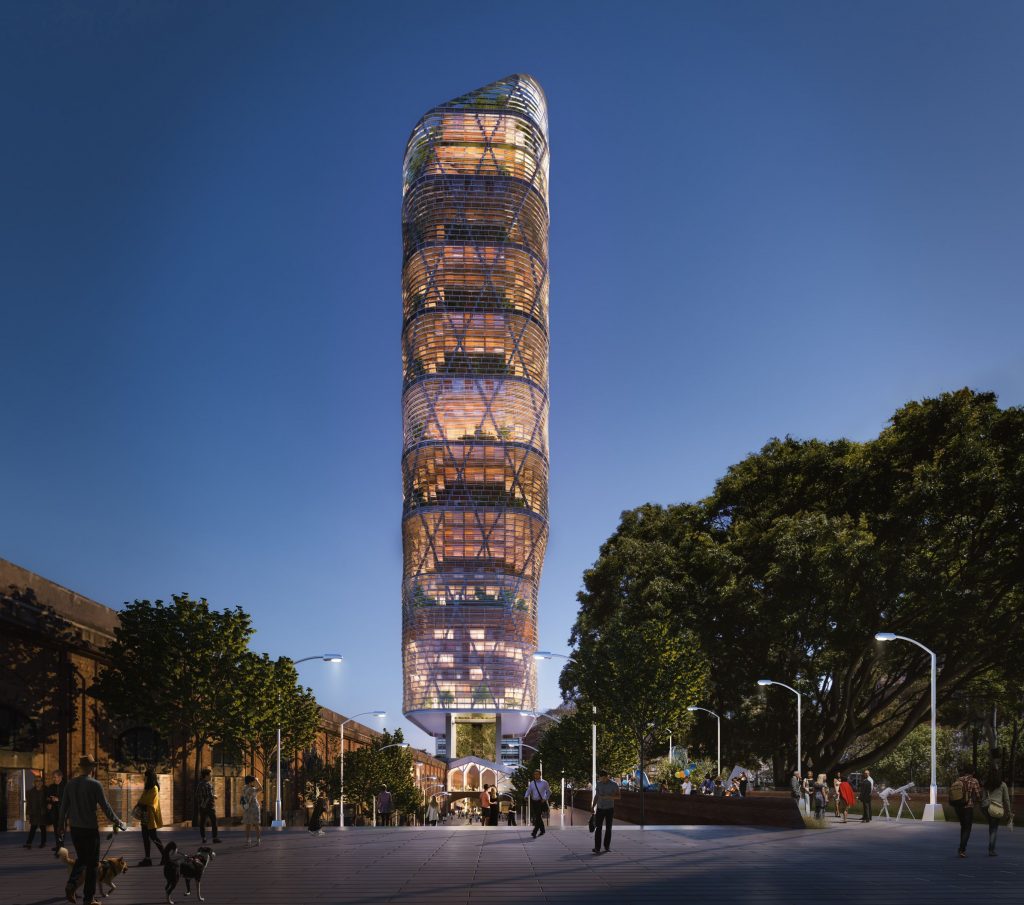 Atlassian Central, which is set to be completed in 2025, will become the centrepiece of a state government-planned tech hub for the NSW capital.
Designed by New York architects SHoP with BVN, the 40-storey building features a hybrid steel, concrete and wood structure with integrated PV panels that achieve an on-site production of at least 500 MWh/y.
Using a concrete core for stability and a steel frame exoskeleton, the tower takes shape from the repetition of eight independent 4-7 floor timber (Glulam and CLT) units conceived as independent "sky neighbourhoods".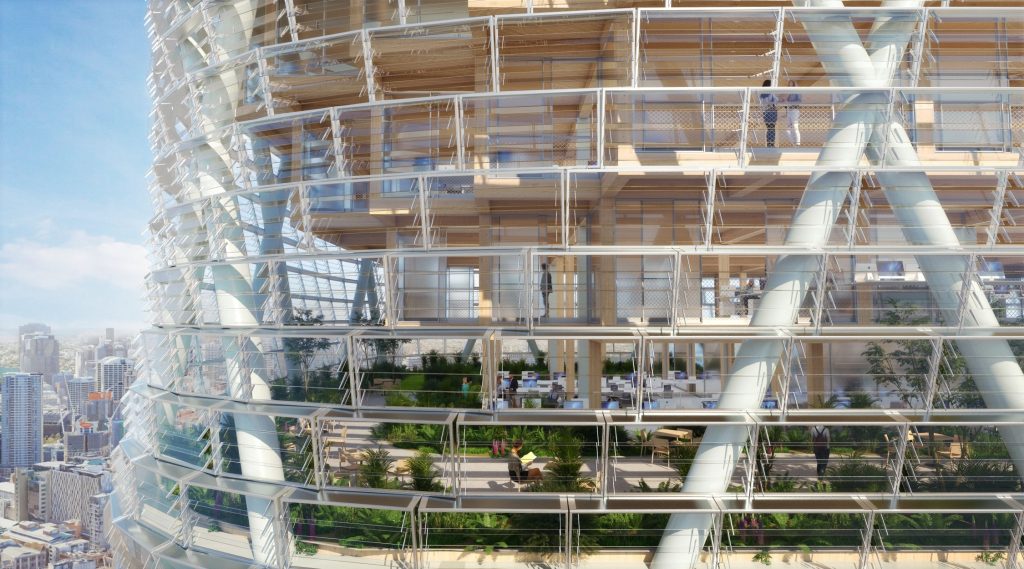 Set to operate on 100 percent renewable energy, the future home of Atlassian's 4000 Sydney employees will also feature a YHA hostel and the offices of other tech or start-up companies.
For the Holcim Awards, it was judged using what the Swiss multinational company describes as its Target Issues for Sustainable Construction. These 'issues' score environmental, economic and social performance alongside a project's innovation and aesthetics. 
The 2021 jury, which included Hassell director Richard Hassell, praised Atlassian Central for being a "remarkable contribution to sustainable architecture that is greater than the sum of its parts.
"The project successfully combines structural, environmental and programmatic elements to achieve not only outstanding energy performance, in both construction and use phases, but also an indisputable aesthetic character," it wrote.
"It goes beyond being an energy-efficient high-rise building. It is a new proposal for liveability in contemporary cities."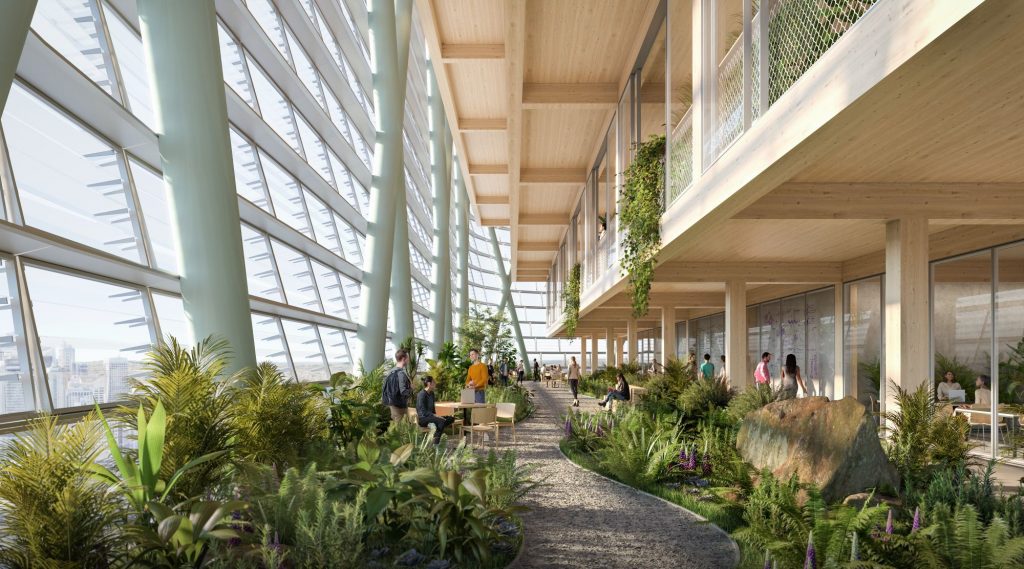 The jury made particular note of the building's hybrid structure, which reduces its footprint, and its unusual spatial organisation, which combines "healthy and comfortable" workspaces with "generous" protected gardens.
Atlassian Central targets a 50 per cent carbon reduction compared to typical contemporary constructions through the combination of a low-embodied energy structure and efficient environmental performance during the operation.
The high-rise structure takes advantage of the mild climate of Sydney to deploy an energy-efficient system that balances a naturally ventilated enclosure with a strategic use of mechanical air-handling zones.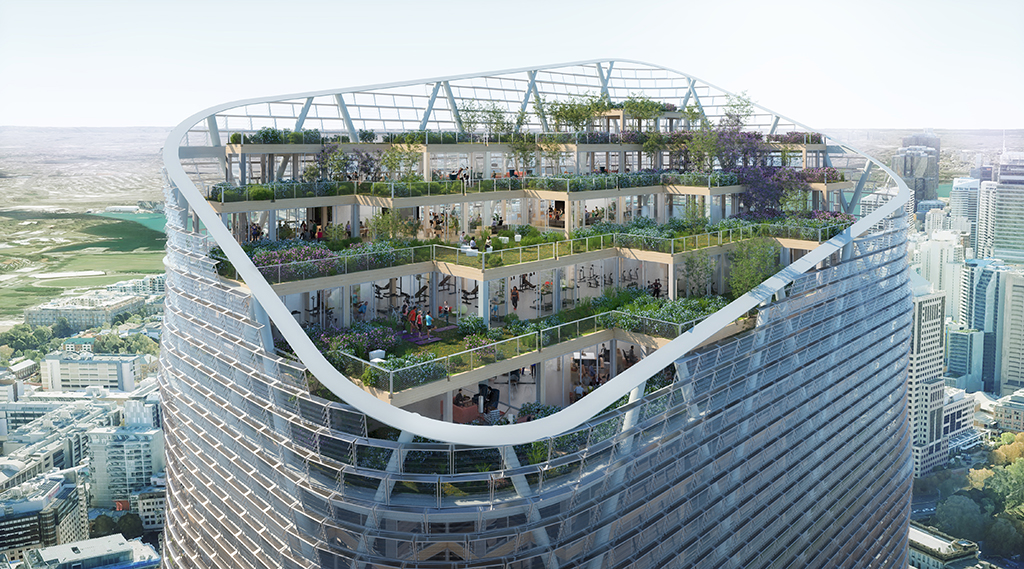 As bronze prize winners, the Atlassian project team has been awarded $USD 30,000 from the $2 million prize pool.
The 33 Holcim Awards main prize winners will be announced on 13 November 2021 at the Venice Biennale.
Photography: Courtesy of the Holcim Foundation.
Also at this year's Venice Biennale, Zaha Hadid Architects teamed up with ETH Zurich and Holcim to design the first-of-its-kind 3D-printed bridge.