Global building materials and aggregates company Holcim has just released its new low carbon ECOPact concrete onto the Australian market.
Unveiled in April 2021, ECOPact reduces embodied carbon by 30 to 60 per cent, using "upcycled waste by-products" in place of natural resources.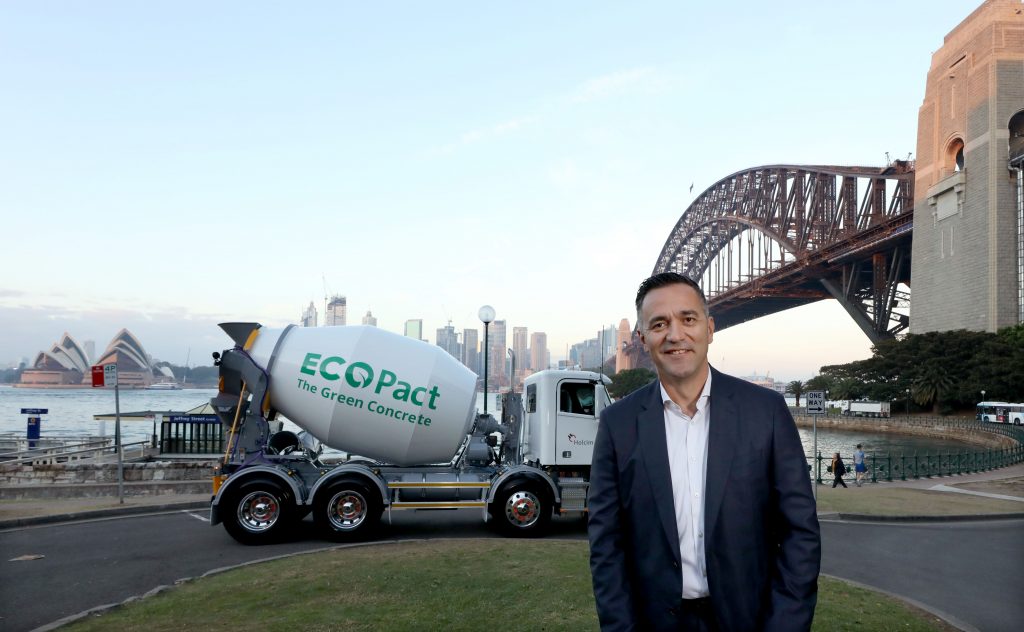 Holcim designed the product after pledging to achieve net zero carbon emissions by 2050.
Its Australian and New Zealand CEO George Agriogiannis tells ADR the company also wanted to continue building on its commitment to innovation and sustainability within the construction industry.
"ECOPact is a natural evolution from our ViroDec Environmental Product Declarations, which were launched in 2019 to provide a range of environmental indicators for Holcim's ready-mix concrete products," he explains.
"EcoPact takes this one step further by turning transparency into real impact by actually reducing embodied carbon without the use of offsets."
ECOPact reduces its carbon intensity by replacing the standard cement with alternative materials, including fly ash, blast furnace slag and silica fume.
"These are byproducts and by waste, essentially waste from other industries," explains Agriogiannis.
"So not only do you prevent these byproducts from going to a landfill, but also you reduce the embodied carbon of your concrete."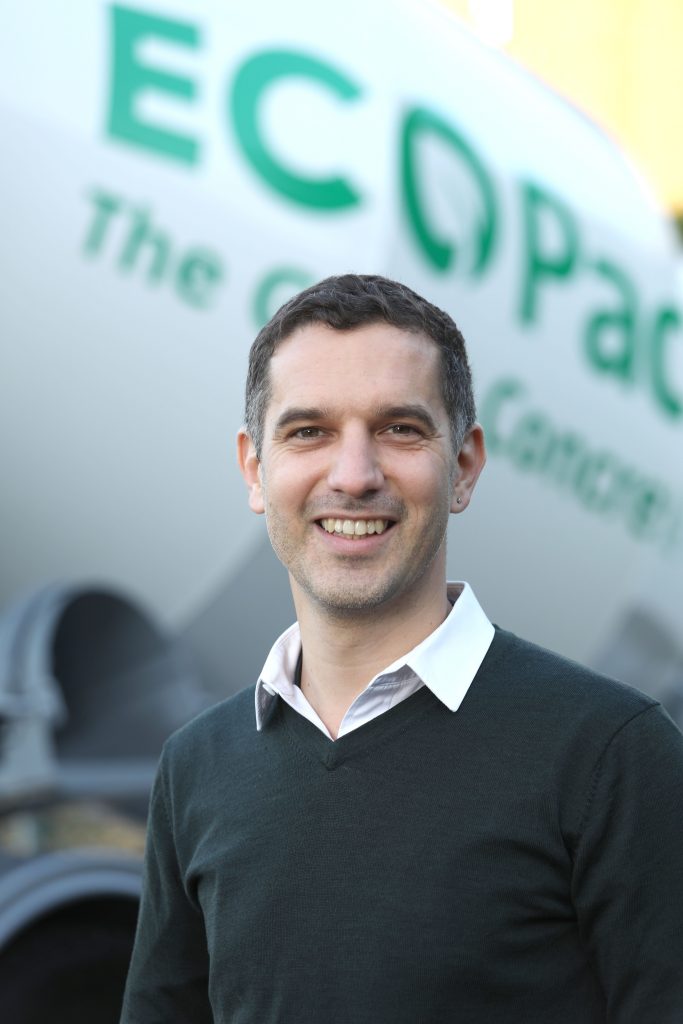 And it's something Holcim Australia and New Zealand national development and sustainability manager Cyril Giraud says many in the architecture and interior design industry were seeking.
"In the built environment, we talked a lot about operational carbon. How you reduce your electricity, how you heat a space or how you change how you operate your building.
"But we've only just started talking about embodied carbon. So, what actually goes into the building. ECOPact and ViroDec were both designed with that in mind. To provide a solution for lowering your impact, for the life of the building, at the point of construction."
But Holcim is quick to point out this increased sustainability doesn't affect the quality of the finished product, which performs as well, if not better than conventional concrete.
"I think there is this perception that because we offer a low carbon concrete, we've compromised performance. That's not the case," says Giraud.
"When it comes to performance, ECOPact has equivalent strength to conventional concrete in most applications. As long as we're involved early on in a project, we can work with the developer or our client to find the perfect solution depending on the type of structure."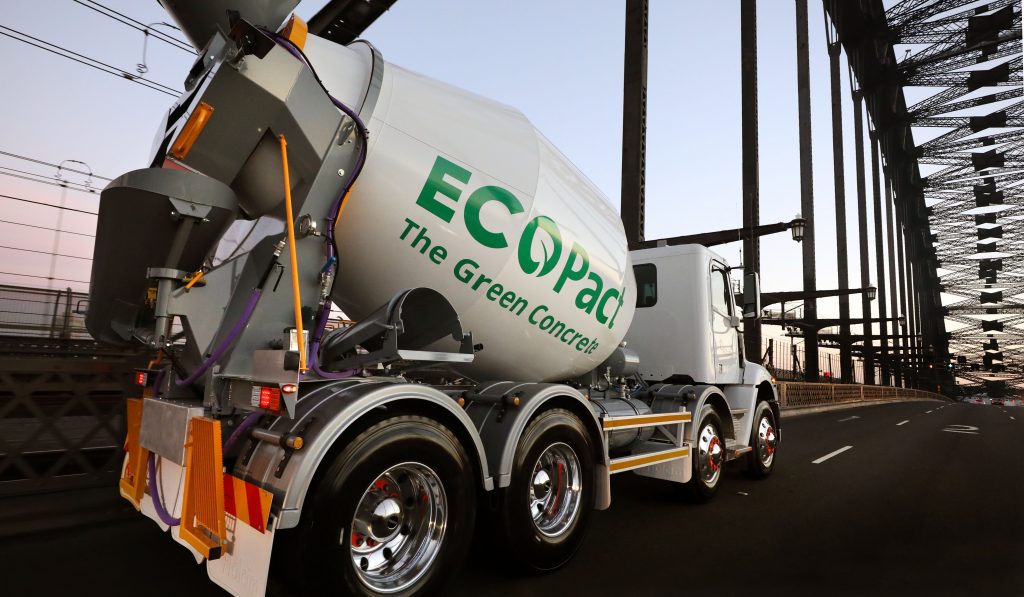 ECOPact has been designed for use in a variety of structural components from foundations, columns and beams to walls, driveways and walkways.
There is the option for it be mixed in a variety of strength classes and it can be handled, pumped and finished like conventional concrete.
It can also manufactured throughout Australia and is compliant with industry standards.
In an Australian first, Holcim also provides the opportunity to offset any remaining embodied carbon.
Dubbed ECOPactZERO, this product offers full offsetting of cradle-to-gate carbon emissions through certified environmental projects.
"At the moment, with the technology at our disposal, you can only reduce to a certain point," concludes Giraud.
"ECOPact gets us up to 60 per cent, which is an industry leader. But ECOPactZERO goes that little bit further," he adds.
"It's the same principle as when you buy an airplane ticket and tick a little box saying, 'Yes, I'm ready to make this extra efforts to offset this remaining carbon'.
"We're reducing the carbon to a level where we're pushing the boundaries of our mixes. And then for the remaining carbon we have embodied into our product, we offer offset programs."
Photography supplied.
In 2017, Australia announced its first carbon neutral portfolio, which provided a clear definition of carbon neutrality for the property and construction industry.