All images courtesy Tom Ross.
Last week, ArchiBlox unveiled the world's first carbon positive prefabricated house at Melbourne's City Square.
The unveiling marked the start of the Melbourne Sustainable Living Festival's The New Joneses initiative, aimed at raising awareness of smarter, more energy-efficient, and resourceful ways of living.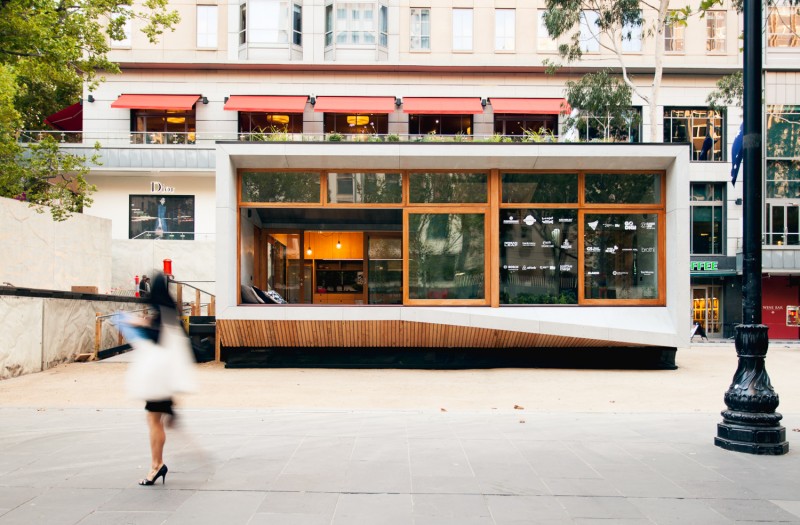 On display was the 75-square-metre, single-bedroom home designed by architect Bill McCorkell and builder David Martin, which claimed to produce more energy than it needed to run.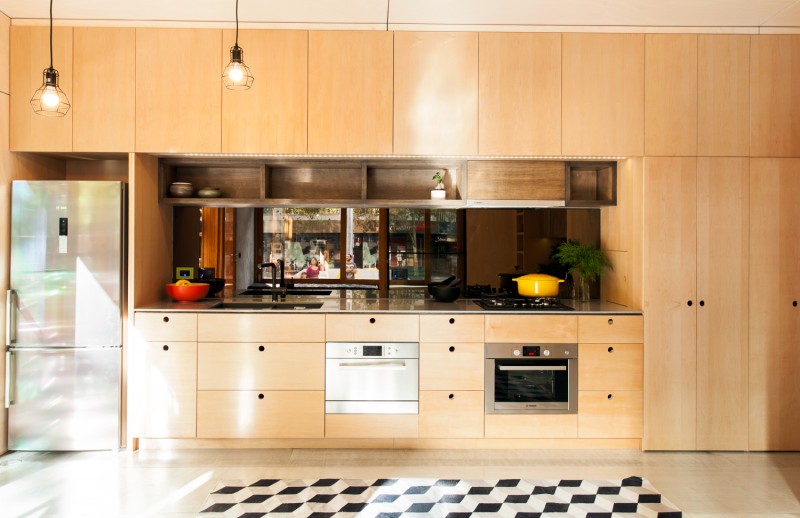 The wood-panelled, plant covered house was built using a raft of innovative passive design principles, and was crafted from sustainably-sourced materials. Crucially, the ArchiBlox house system heats and cools itself via natural ventilation systems, and does not use any mechanical heating or cooling elements.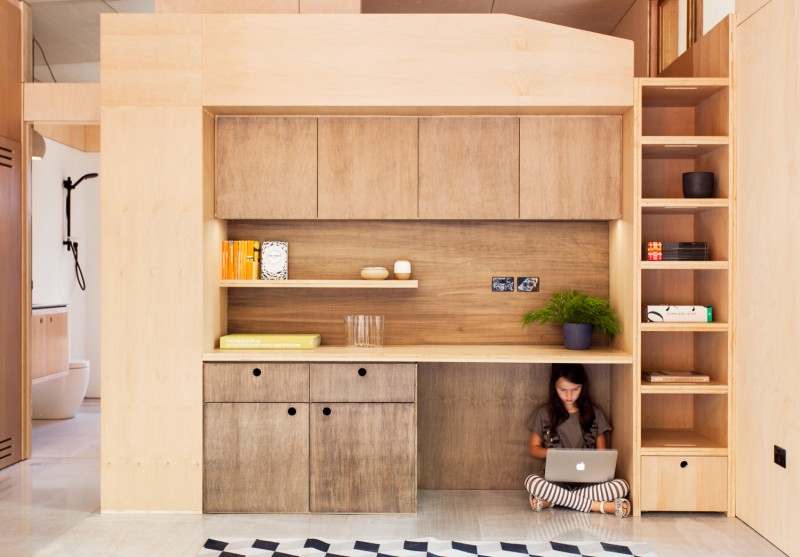 To cool itself, vertical stacks are used to draw air through the building, and in-ground tubes embedded to circulate cool air underground. In hot weather, the house uses large floor-to-ceiling windows to take advantage of northern sunlight, which passively heats up the internal air.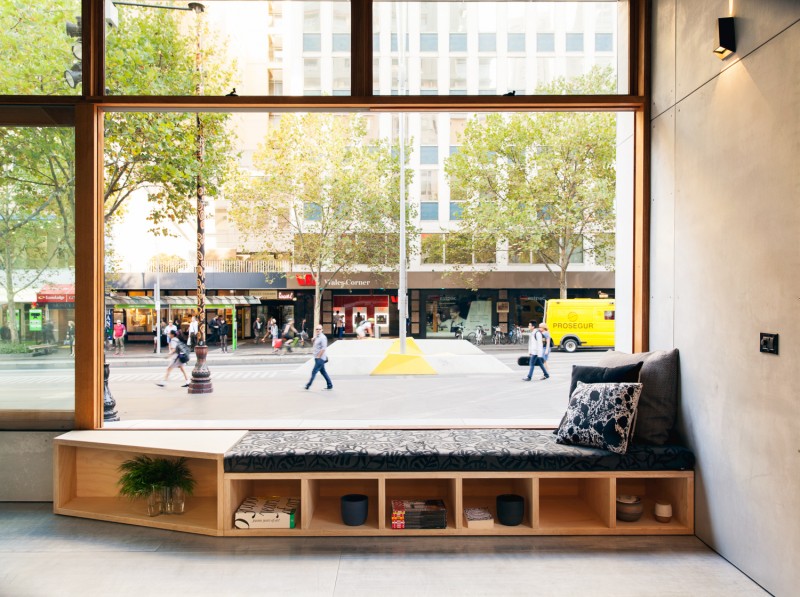 Externally, a south-facing earth berm wall, double-glazed windows, and green roof help the house to retain its thermal mass, and insulate it from excessive heat gain and loss. Architect Bill McCorkell likens the house to a 'fridge – completed, sealed'.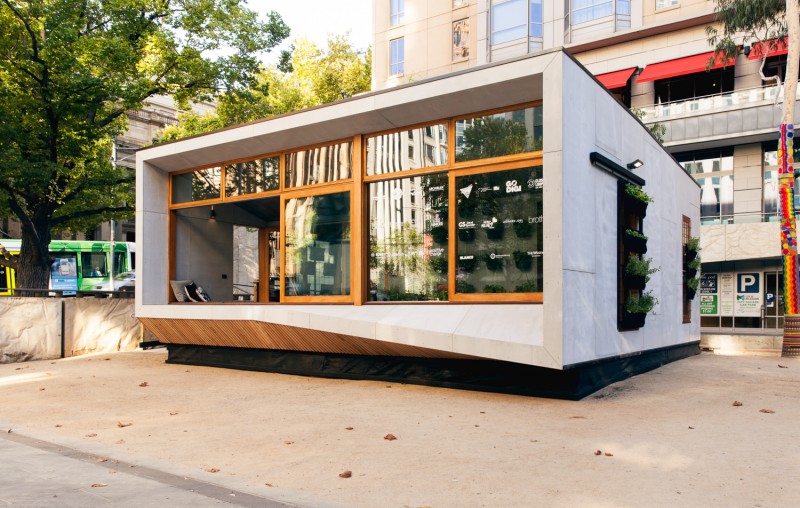 The house generates its own solar power via photovoltaic panels on the roof, and any excess energy created is contributed back to grid. Hot water is solar-heated, and storm water is collected, then filtered for toilet flushing. All the materials, appliances and fittings used in the house have been sustainably graded, and are completely free of formaldehyde and volatile organic compounds (VOCs).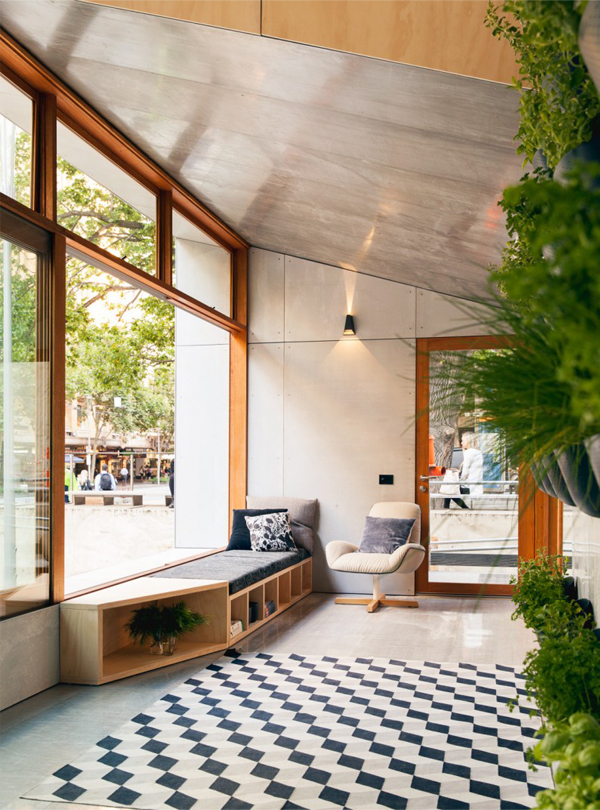 Over its life span, the ArchiBlox house has been estimated to emit 1,016 tCO2e less greenhouse gases than the average house of similar size. This is equivalent to planting 6,095 native trees, or taking 267 cars off the road.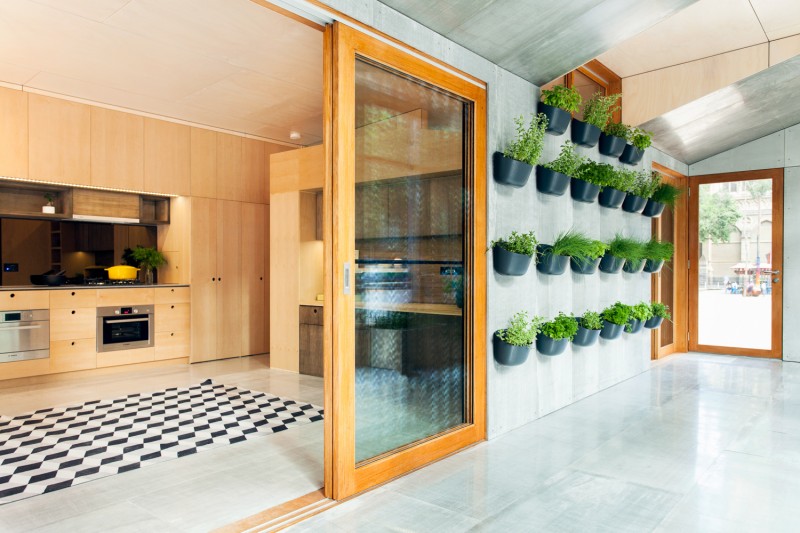 The Australian federal government expects to see such carbon positive buildings playing an increasingly important role in reducing carbon emissions in the future, moving away from the current carbon zero benchmark for sustainable best practice.
For more information, visit www.archiblox.com.au