Above: Nev Hyman with students at a Nev House school in Vanuatu, images courtesy Nev House. Written by Sara Kirby.
After years of surfing the world's waters, Aussie Nev Hyman decided to channel his creativity into a project that would help clean up the oceans he adored – by creating prefab homes for remote villages, constructed from recycled waste plastic.
The homes are called the Nev House, and are Category 5 Cyclone certified structures designed for remote Pacific island regions that are vulnerable to environmental disasters. They are also fitted with solar power and clean water solutions. Impressively, three to five tonnes of waste plastic is used to build each house – taking waste that would otherwise end up in oceans and waterways, and turning it into a useful wood-plastic composite.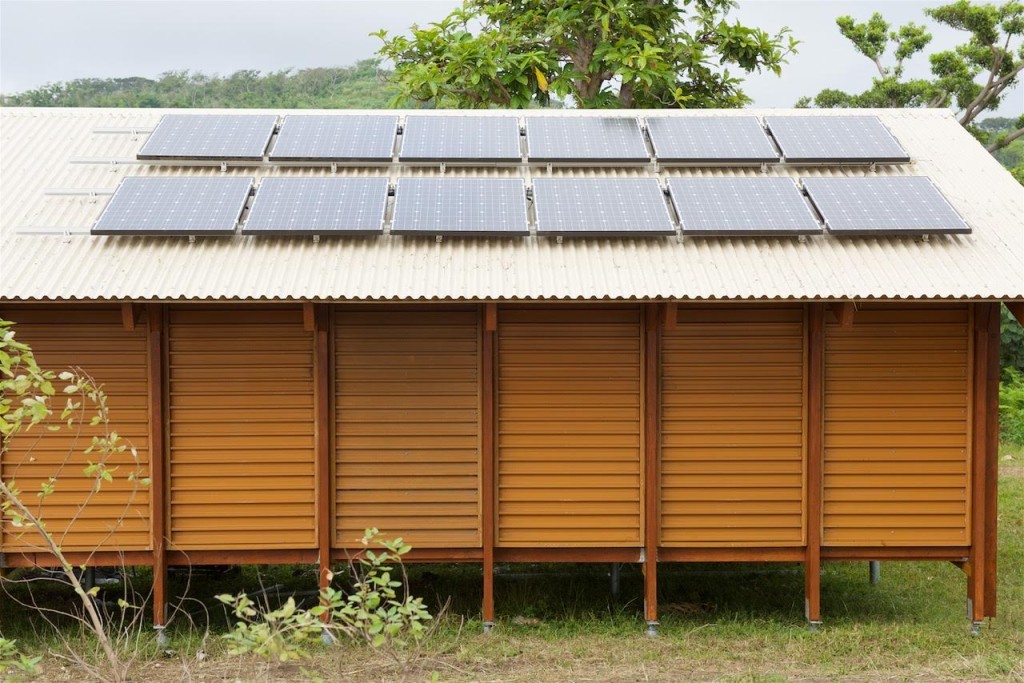 "In 2004, I had a lifetime of being in the ocean, slowly but surely seeing the damage that plastic was doing to the ocean," Hyman said. At the time he was invested in a plastics recycling company and co-owned the South-East Asian rights to their technology. After spending some time in Bali, he saw the plans of an affordable house that was to be given to a local family, and his mind started to tick.
"I went back to Australia and met with Ken McBride of HASSELL. He's quite the creative architect, as we know, and has great ground in Indigenous housing, and a great passion for creating architecture that helps people." Together Hyman and McBride came up with the original version of the Nev House, which they fondly dubbed the "lego house" at the time. The original version was to be made from 100% plastic, however technological constraints meant that wasn't possible. "A home made from 100% recycled plastic was the dream… at the moment we have a slightly watered down dream – currently it's made from recycled plastic that is in the wood-plastic composite panelling, which is in the walls and the floor, while sustainable timber makes up the structural elements, then we have a Colorbond roof, and galvanised steel that is the screwpiles. So while at the moment its not a 100% polymer, recycled house, we are still ticking many boxes and are taking plastic waste out of the environment," Hyman said.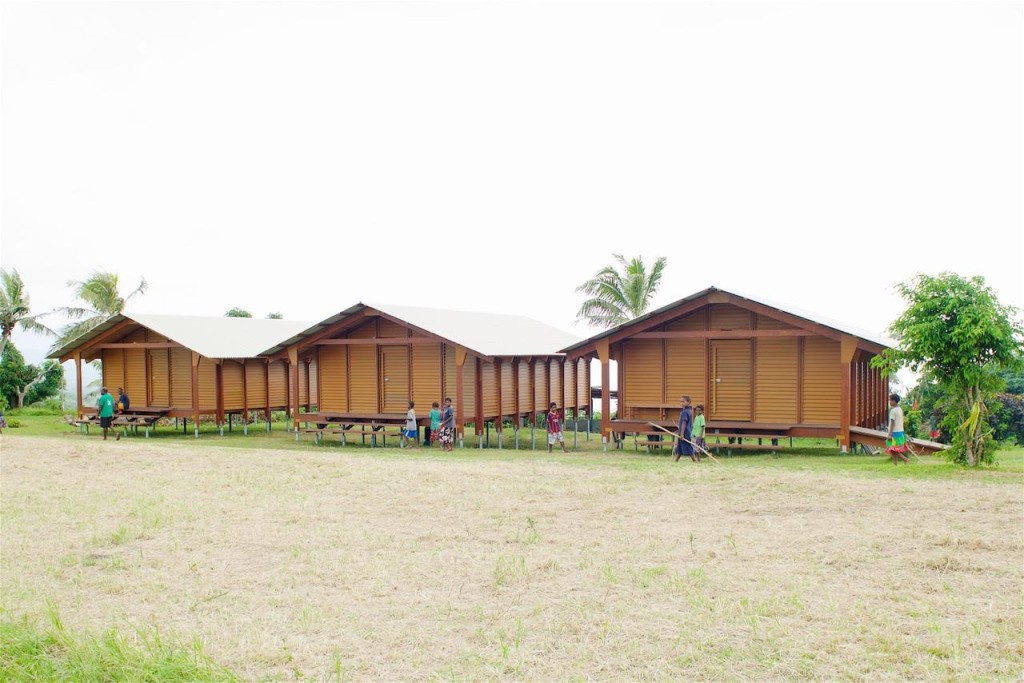 Hyman explains that there are different kinds of plastic – some of them are a commodity, and some are not. "When people think of plastic waste, the first thing that jumps into their mind is plastic bottles, which are PET plastic. PET is a commodity that is actually quite valuable – its worth well over $1 per kilogram. Because of that, PET plastic products are collected by scavengers in developing nations and by waste management companies worldwide. This means that plastic bottles et cetera are really the least of our problems because people make money off recycling it. The next grade down is HTPE, which is in buckets, milk bottles, plastic bags – those are recyclable and are also a commodity." Currently, the Nev House is constructed from a great volume of HTPE. "While that's a good thing, it also means that there are many other people recycling [that form of plastic], so it's not the kind thats the biggest issue. We are happy to help recycle that, but that's not where we want to settle," Hyman said.
"We want to commodify plastic waste that is in the villages that isn't currently worth anything, because that's the plastic that ends up left in the streets or the riverbed, and then in the monsoon season, it's washed into the ocean. We have a process that allows us to take that waste and commodotise it. So theoretically, a village that would once throw that waste into the river because its not worth anything, may now collect it and save it, and every six months or so, a truck will come collect the waste and pay them. Thats what I see as the end game."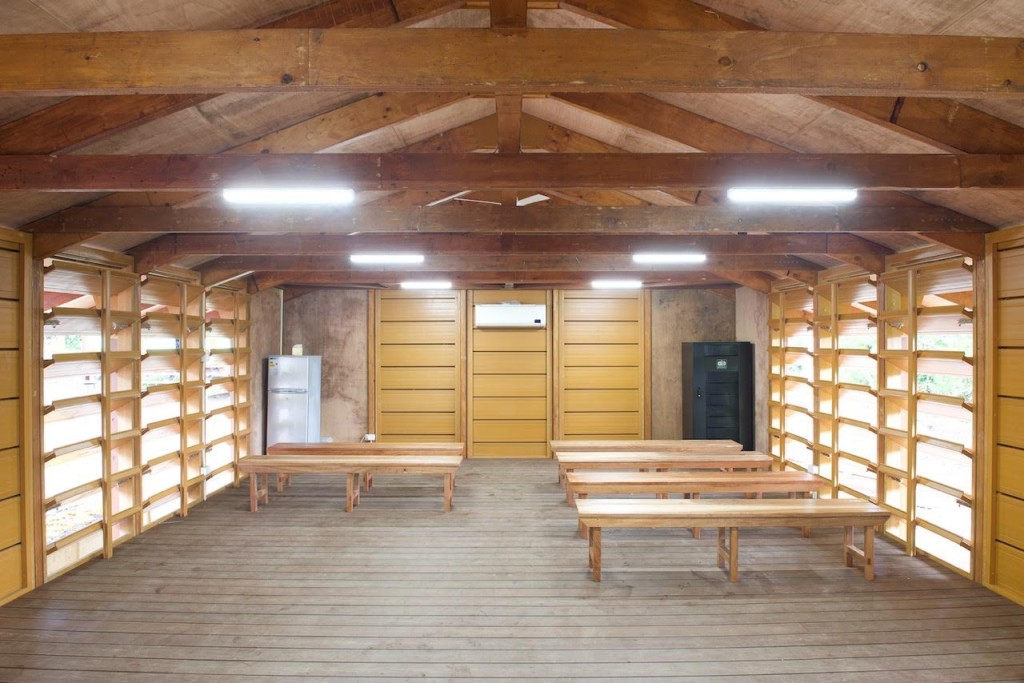 Hyman is still working hard towards achieving that goal, and getting his homes made from 90% waste plastic. "At the moment I'm working with two companies on a secret technology, which is very exciting, but I can't say much about it except it will use more waste from landfill and it will go a long way to take me to my holy grail. This will be version 3.0 of Nev House," he said.
Each village built by the Nev House team takes on a slightly different design to adapt to cultural sensibilities and nuances. "Ken said to me that he wouldn't even design a house for me unless he lives with the people of the area and understands what they want," Hyman said. He is adamant on the importance, and the pride that he takes, on not giving people what you think they want, but finding out what is culturally important to them. "Indigenous communities love the way they live, so each home we create for a different region has an altered design. We have had interest from Mexico, and we're not going to build their homes with a pitched roof, because they like flat roofs there. We go to the communities and ask them what they want," he said.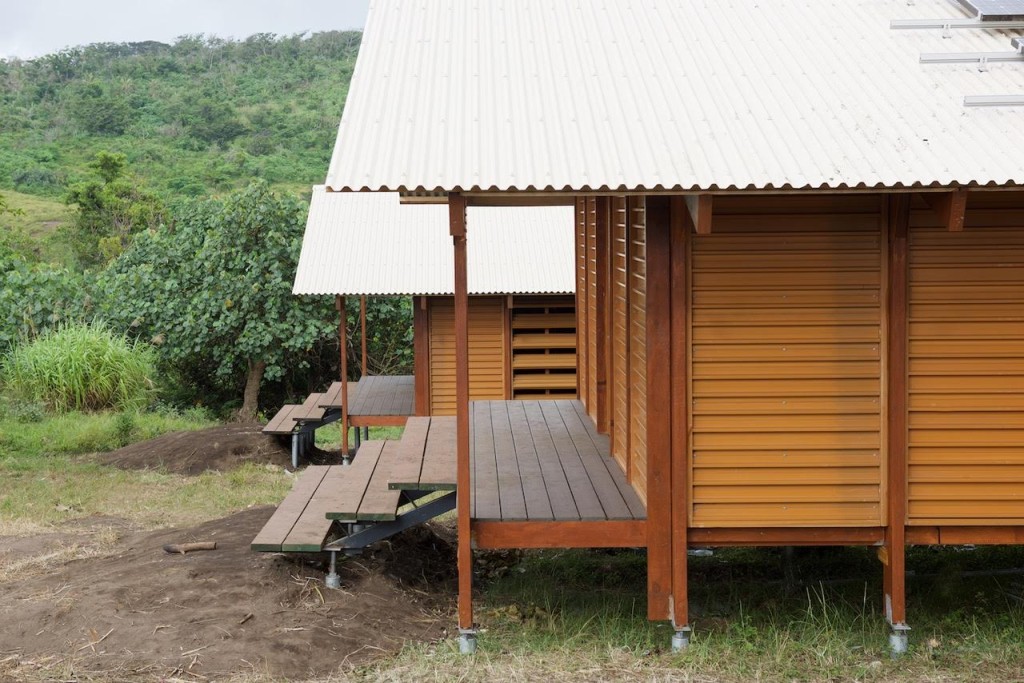 Currently, the Nev House team are tendering for school rooms in Vanuatu, and projects in Fiji following the devastation of Cyclone Vincent. They have built a 14-structure village in Vanuatu, which was completed in about 8 weeks, made possible by the clever prefab nature of the design. "That was one of the most remote areas I've ever been to," Nev said, "It was raining the whole time, the whole month of April. There is no possible way that any company that we know of could do what we did, and now there are 1200 people who are safe from the next cyclone."