It's hard to think of a better way to spend a few moments on a Monday than soothing the soul with some beautifully designed gardens.
Across the globe, architects and designers are putting pen to paper to create what can be best described as spatial shorthands for sanctuary.
From local parks to outdoor museums and city oases, we tour some of the best gardens in Australia and beyond from the past year.
Phoenix Gallery, Sydney, Australia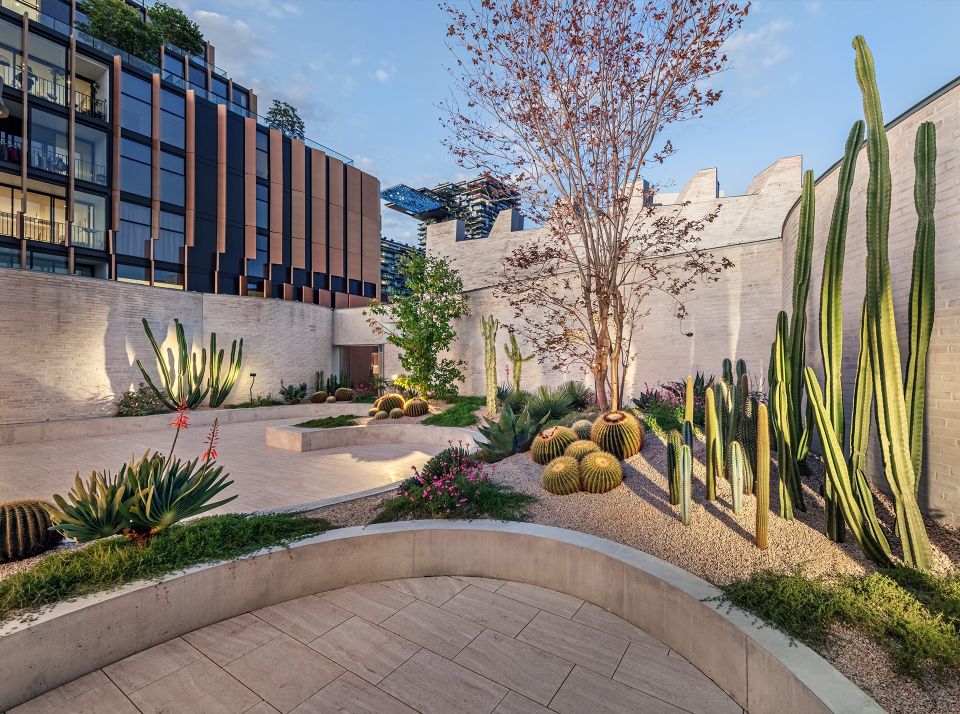 Picking up the Award of Excellence for Gardens at the Australian Institute of Landscape Architecture NSW Awards, 360 Degrees's garden for Phoenix Gallery was inspired by Gesamtkunstwerk.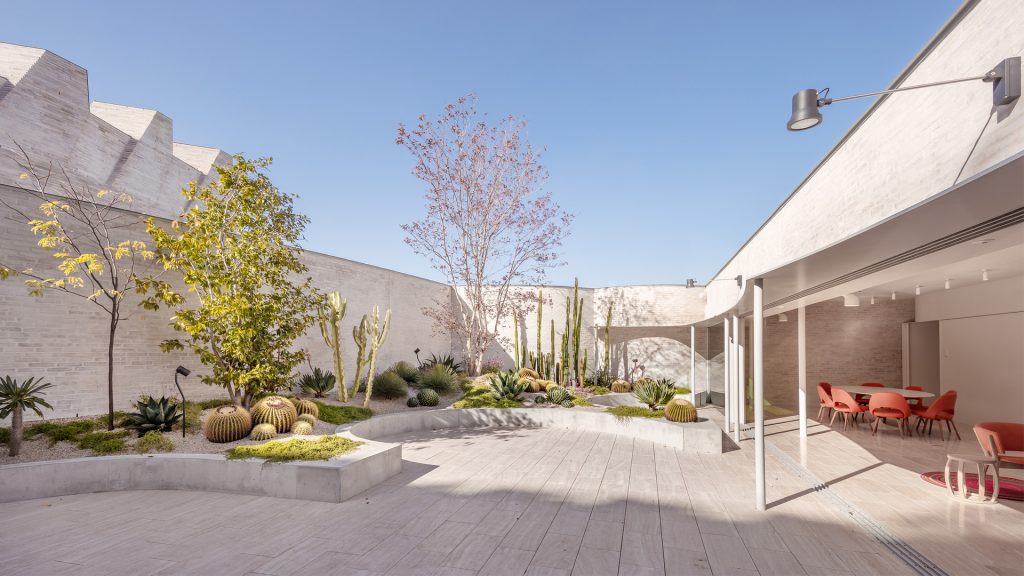 The German term roughly translates as a 'total work of art' and describes an artwork, design or creative process where different art forms are combined to create a single cohesive whole.
In this case, it's the evocative form of the gallery itself, designed in tandem by John Wardle Architects and Durbach Bloch Jaggers.
Read more about the Phoenix Gallery gardens.
Little Island Park, New York City, USA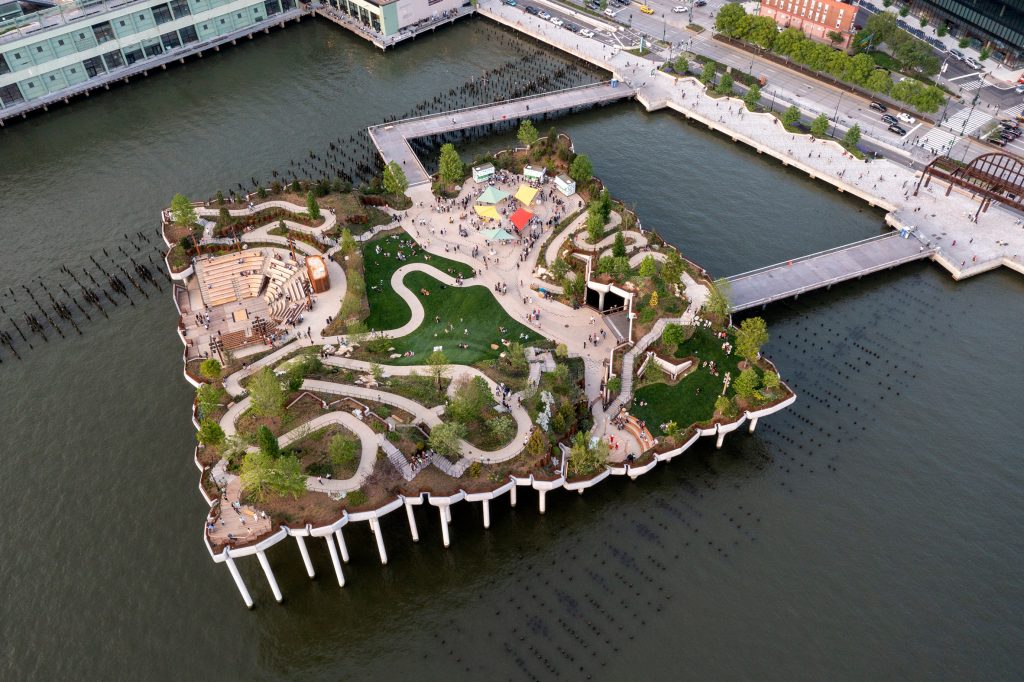 British designer Thomas Heatherwick teemed up with Arup and New York-based landscape architects MNLA to create this park and performance venue on the Hudson River.
The park itself features 400 species of plants and 100 types of tree strategically planted to stop the wind from the river buffeting people as they stroll through the park. Lawns were designed for sunbathing in summer.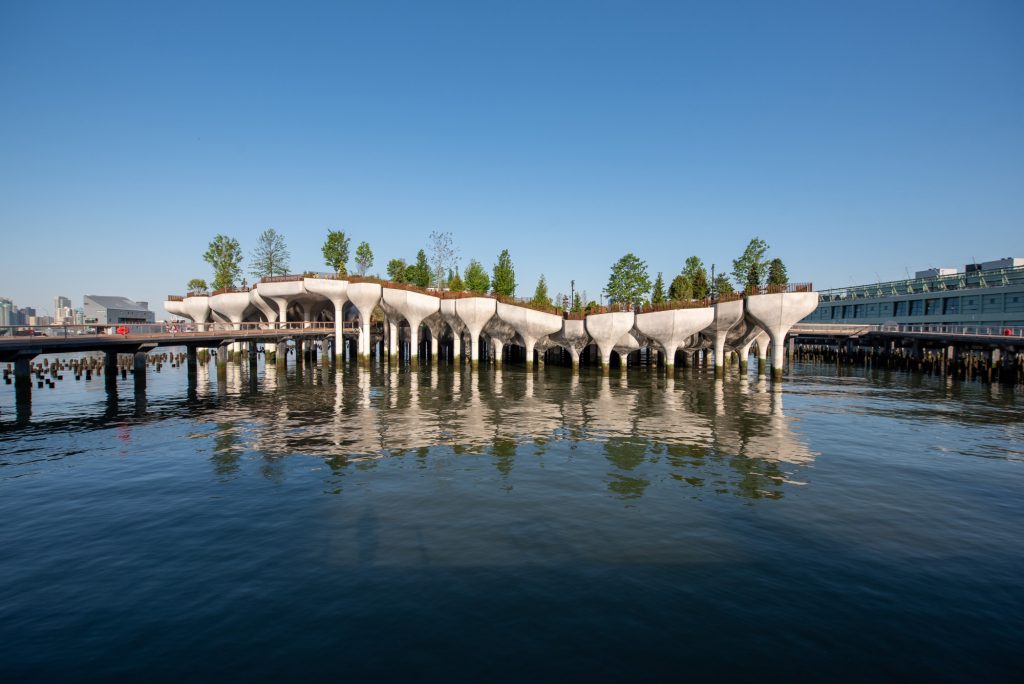 Supporting this are 132 undulating concrete columns driven deep into the rock 61 metres beneath the water. Varying in height, they were inspired by the piles of the old Pier 54.
Xuhui Runway Park, Shanghai, China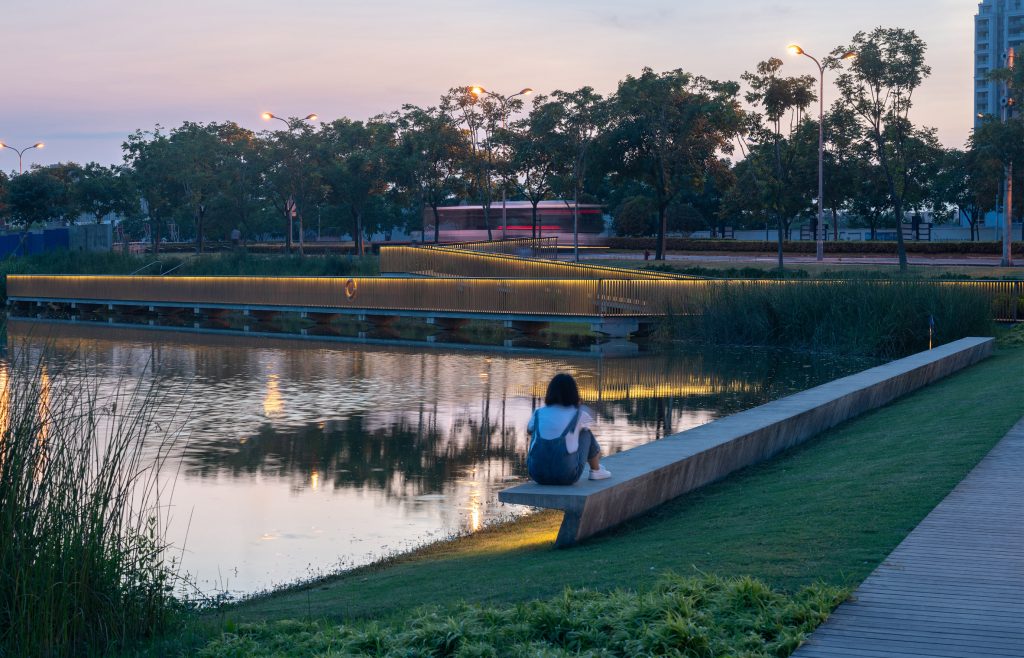 US and China-based architecture studio Sasaki transformed the runway of the former Longhua Airport in the Xuhui riverfront area of Shanghai into a 1,830-metre-long park in January 2021.
Architects drew from the "unusual linear and monolithic shape" of the existing runway itself, which was closed in 2011, to inform the garden's shape.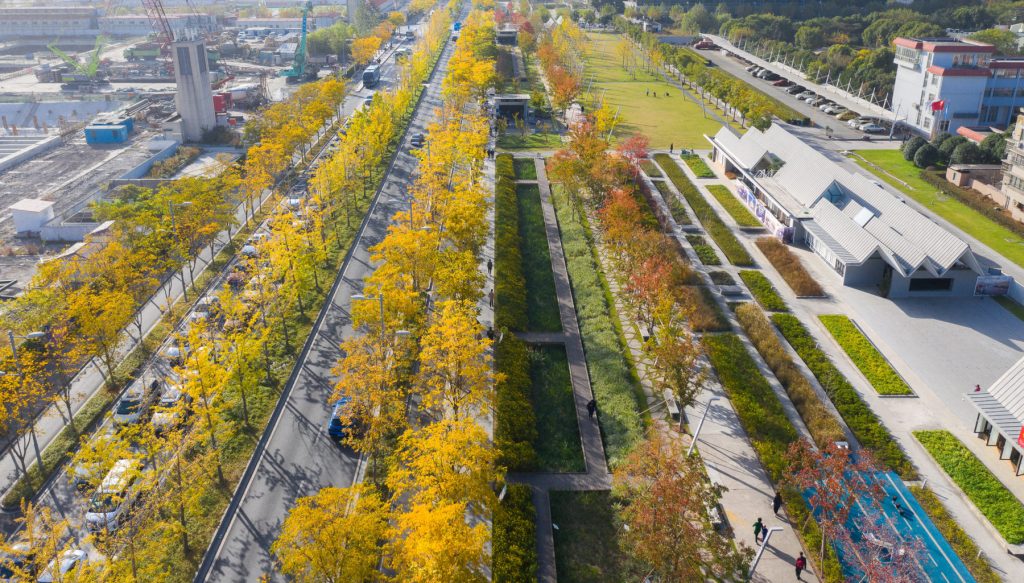 Pedestrian walkways and cycle paths sit within six rows of deciduous trees. A series of smaller gardens and planted areas intersect the pathways, while a 3.6-metre-wide section of the runway that still has its original direction markings was restored in memory of the airport's legacy.
Whynot Street Pool and Carport, Brisbane, Australia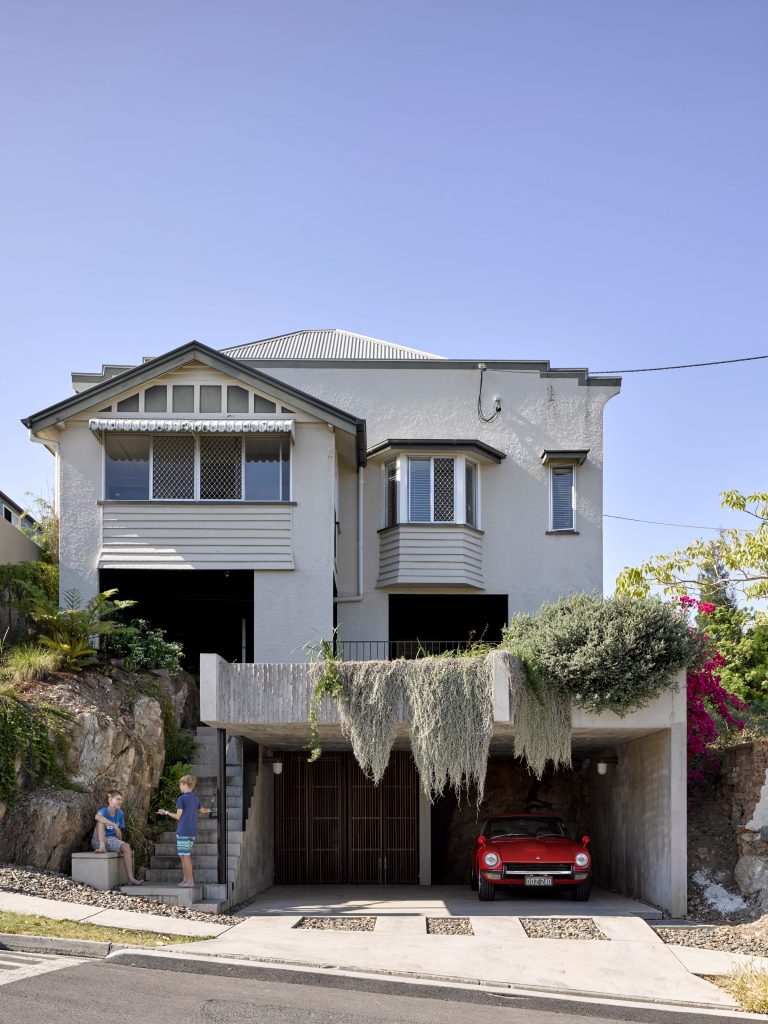 Kieron Gait Architects and Dan Young Landscape sought to evoke memories of American architect and landscape architect Walter Burley Griffin in this Brisbane garden.
The project started with the rather modest ambition for a new sewer line, carport, pool and front door. Gait and Young recognised there could be a more poetic way to fulfil a list of functional requirements.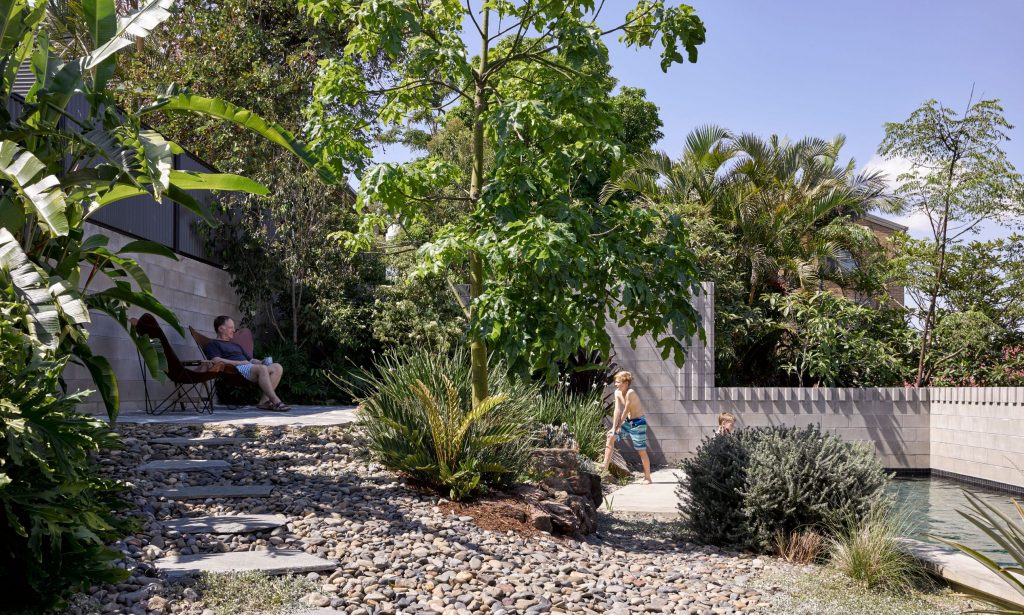 "The idea was to create a journey through the landscape that was about coming up through the gulley into the grotto and fernery and then moving through to the backyard, which formed a dry creek bed," says Gait.
Read more about the Whynot Street Pool and Carport.
2021 NGV Architecture Commission, Melbourne, Australia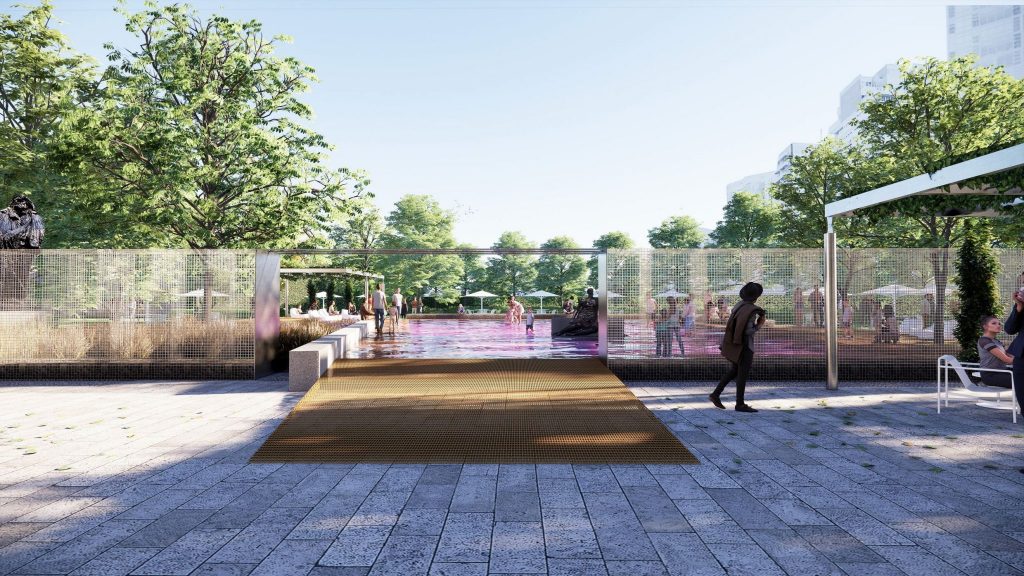 The renders of this year's winning NGV Architecture Commission are enchanting enough to earn the project a spot on this listicle.
Working in collaboration with Melbourne artist and RMIT lecturer James Carey, Taylor Knights's pond[er] will be installed in the Grollo Equiset Garden at the NGV International from November 2021.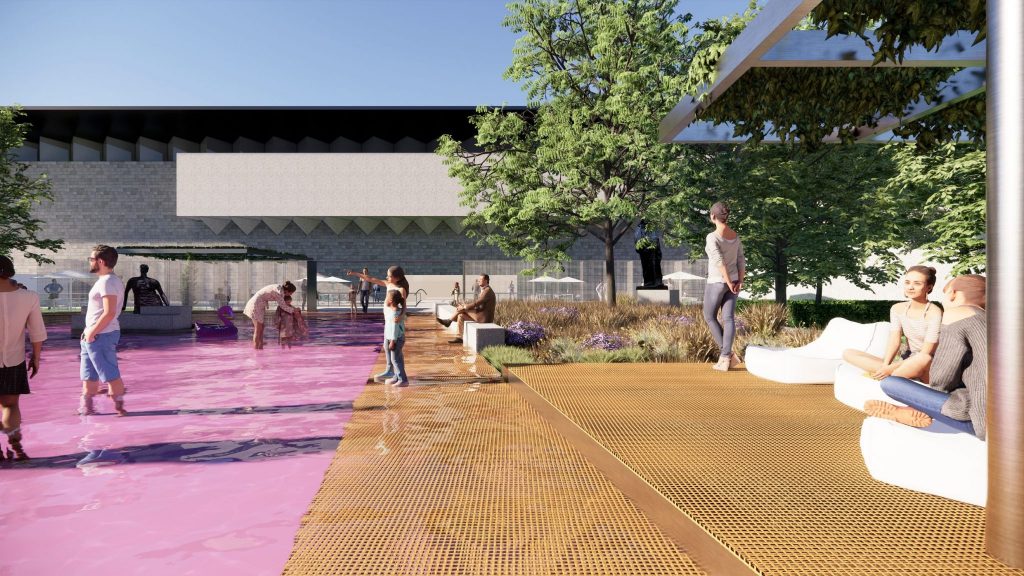 The installation will feature a body of Indigenous plants and a body of water, and has been designed as a place for visitors to "cool off" during the summer months and "reflect on their relationship" with the environment.
The Garden Cafe, South Africa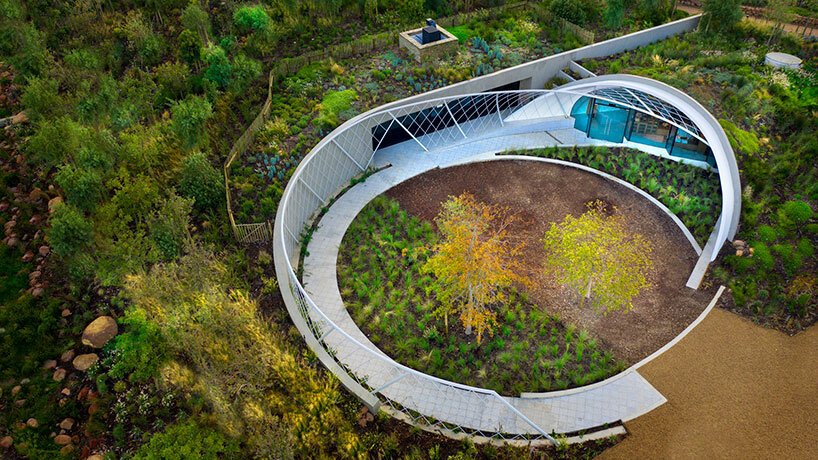 London-based Steyn Studio teamed up with Square One to design an undulating garden that wraps over it surrounding buildings, which in turn are woven back into the landscape with intricate trellis structures.
A celebration of the Breedekloof valley in South Africa's Western Cape Region, it draws its inspiration from the San – members of various Khoe, Tuu or Kx'a-speaking Indigenous hunter-gatherer groups that are the first nations of Southern Africa.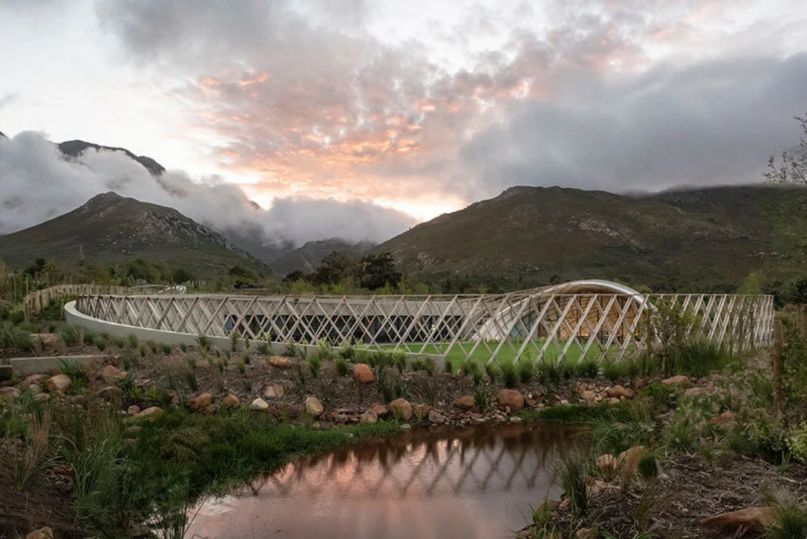 Created by integrating wetlands and natural water treatment systems with forest habitats and rehabilitated Indigenous vegetation, the garden visually enhances the historic manor house and chapel on the estate, as well as the surrounding vineyards and mountain backdrops.
Courtyard Garden, Kyoto, Japan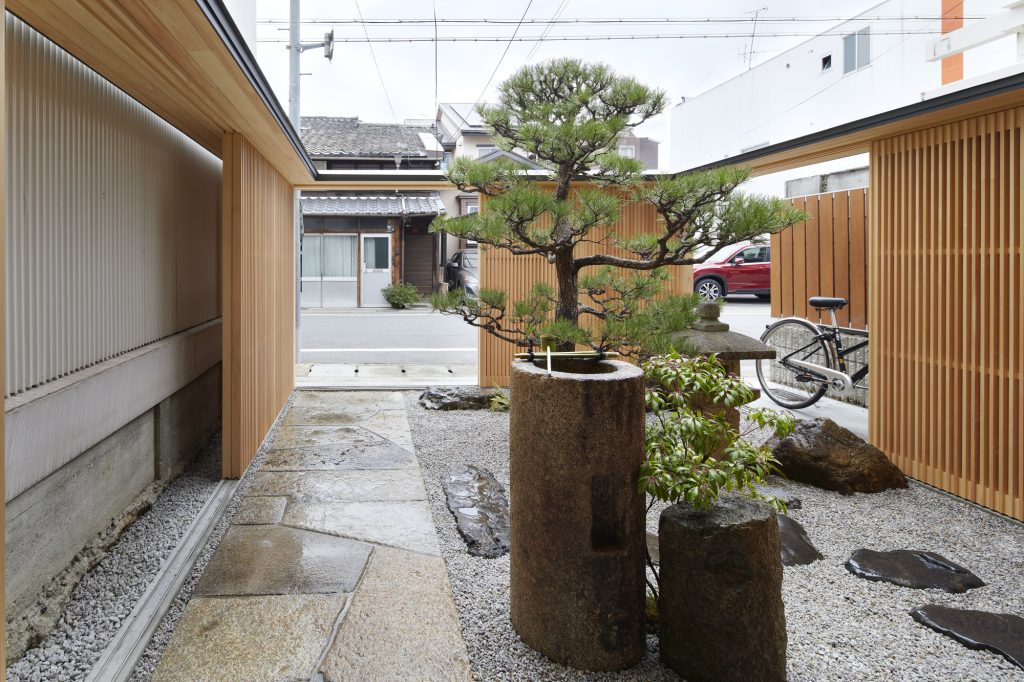 Kenzo Makino & Associates took a private parking space and transformed it into an enclosed Japanese courtyard garden in the heart of Kyoto.
Behind lattice sliding doors, a 'tsubo-niwa' style garden is hidden. Items such as bicycles, outdoor units and cleaning tools that are necessary but not compatible with the beauty of this traditional tiny Japanese garden are stored behind and can be easily taken out for everyday use.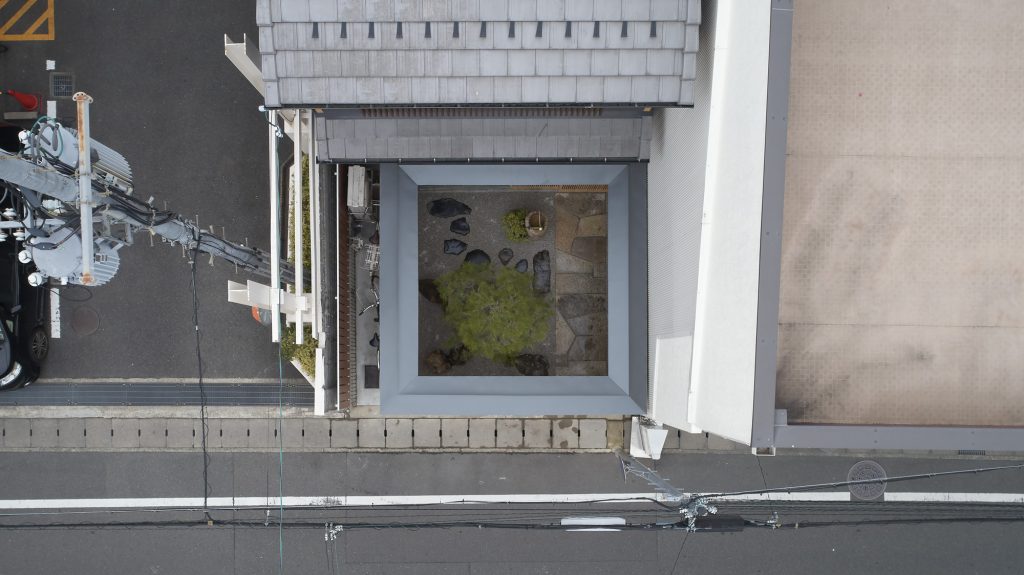 As modern urban fire prevention regulations in Kyoto don't allow for wooden gates to be more than two metres high, architects lowered the lattice screens to avoid installing fireproof sleeves that would have eaten into the garden's space.
Taiyuan Botanical Garden, Taiyuan, China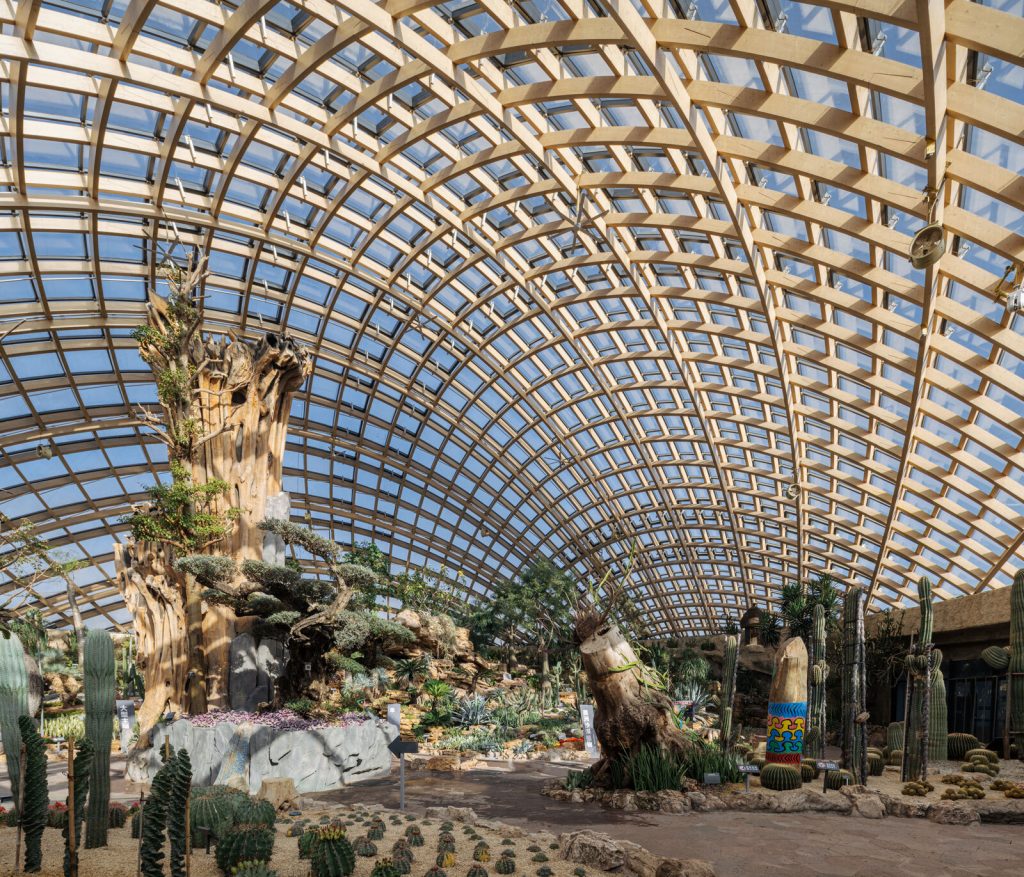 A former coal-mining area, this landscaped park from Vienna-based Delugan Meissl Associated Architects also features a nature museum and administration facility, three greenhouses, a restaurant, a bonsai museum and a related research centre with a library and staff accommodation.
Its centrepieces are the three greenhouses, which were designed as three hemispherical timber lattice domes. With a free span of over 90 metres, the broadest of the three domes is one of the largest such timber lattice structures in the world.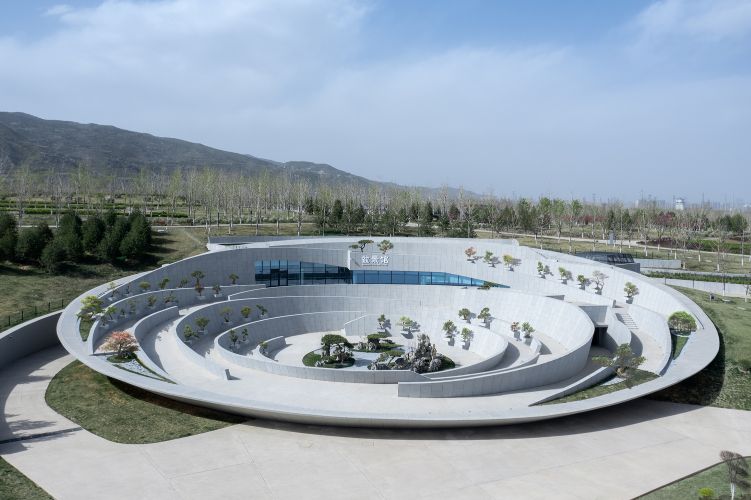 Elsewhere, the terraces of the bonsai museum, which are laid out in concentric circles, provide the constructional framework for this precise presentation of an ancient Far Eastern aspect of Garden Art.
Albanian Carpet, Shiroka, Albania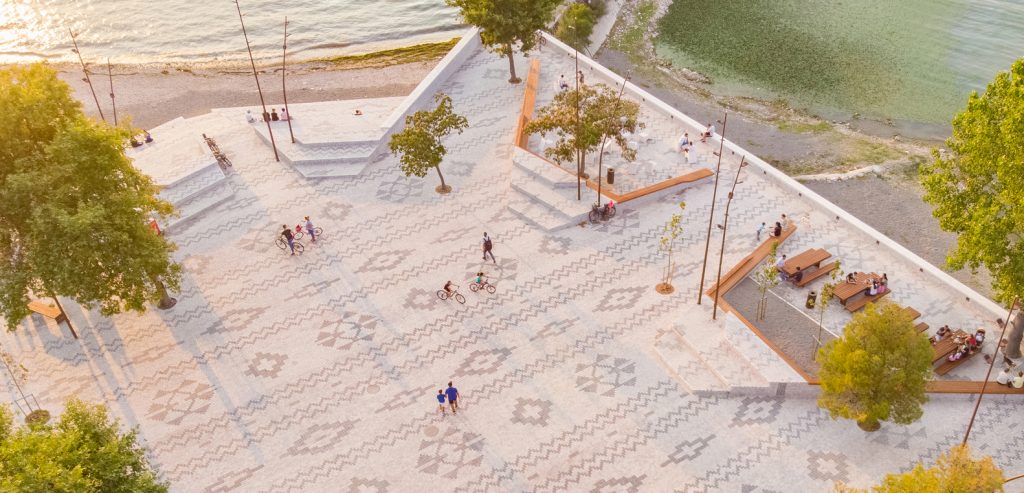 When talking about this project, Dutch architect Casanova + Hernandez Architects references the end of a communist regime, which was defined by a "widespread mistrust in the public sphere.
"As result, the public space of the waterfront of Shkodra lake was occupied with illegal constructions such as private houses, restaurants, private parking areas and kiosks," it says.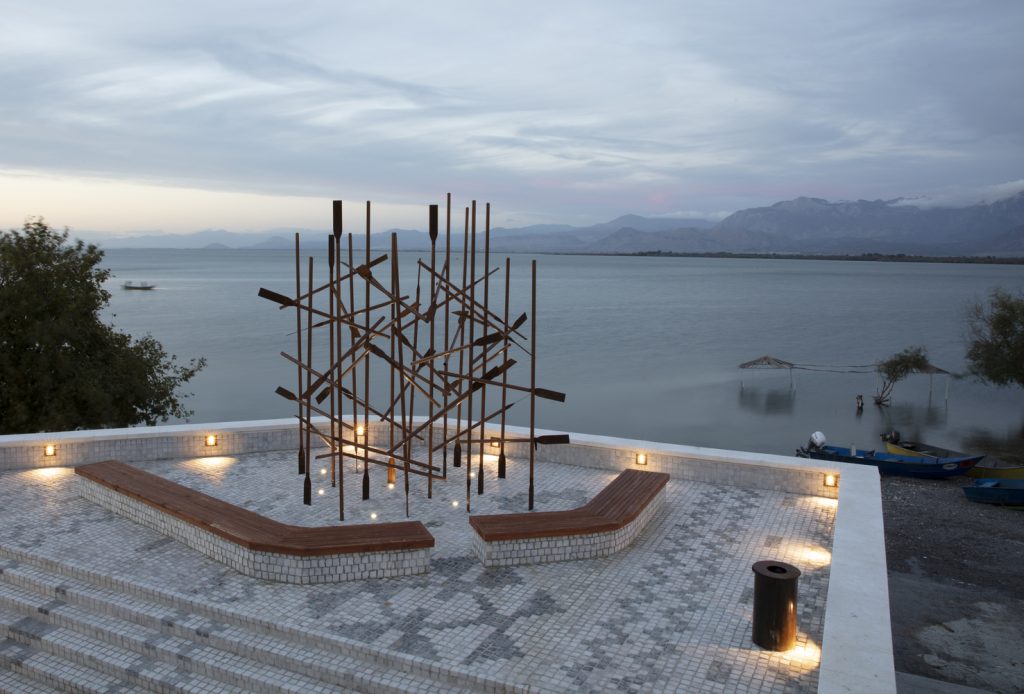 Albanian Carpet returns the waterfront to the citizens by demolishing the illegal constructions, opening the views over the lake.
Pavement, seats and steps are covered with black and white granite stones following the traditional pattern of Albanian carpets.
The Roof, Shanghai, China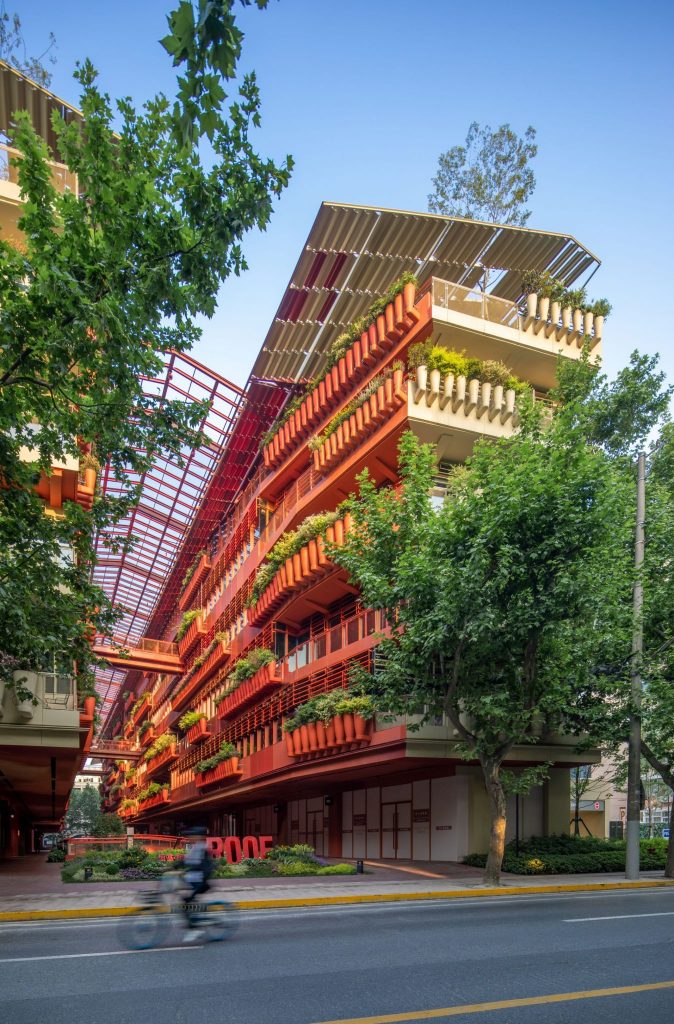 ASPECT Studios showcases the "DNA of Li'long" in this lifestyle destination.
Lilong is the name for the centuries-old street communities in Shanghai that are connected by laneways.
A cross between English terrace-houses and the traditional Chinese courtyard, these residential back street neighbourhoods are tucked away behind the commercial centre of the city's boulevards.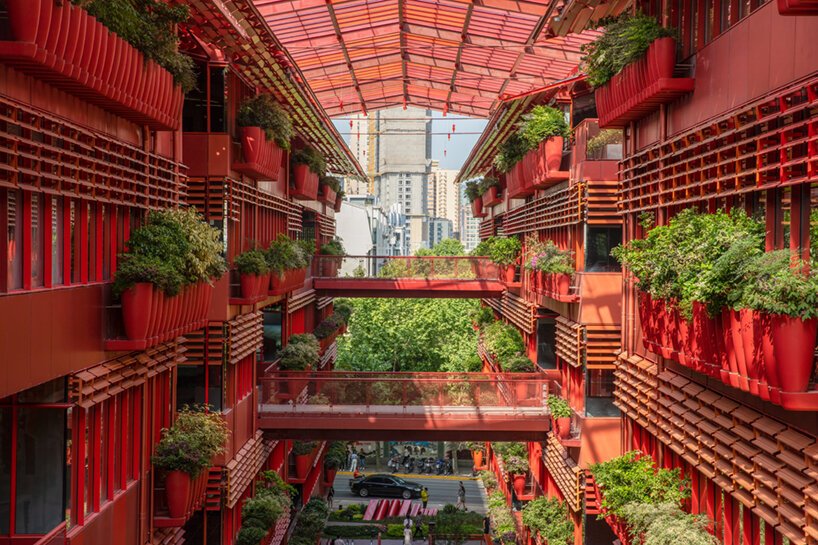 Featuring a cascading rhythm of bold red architecture and biophilic design, The Roof is dominated by hundreds of planters filled with flowers, shrubs, trees and draping flora placed at differing heights and depths.
Punchy brick walls present an extraordinary visual that is inherent to the culture of Shanghai. While another of the project's most breathtaking features – its rooftop gardens – include intimate sky decks immersed in surrounding greenery.
Lead photo: Taiyuan Botanical Garden.