A pink pond "evocative of Australia's inland salt lakes" from Taylor Knights has won the 2021 NGV Architecture Commission.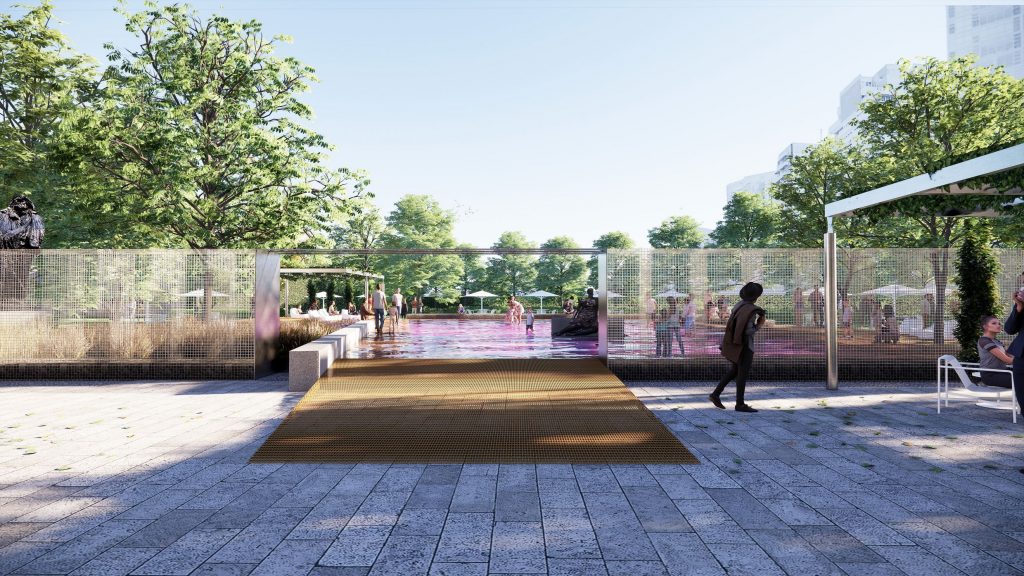 Working in collaboration with Melbourne artist and RMIT lecturer James Carey, Taylor Knights's pond[er] will be installed in the Grollo Equiset Garden at the NGV International from November 2021.
The installation will feature a body of indigenous plants and a body of water, and has been designed as a place for visitors to "cool off" during the summer months and "reflect on their relationship" with the environment.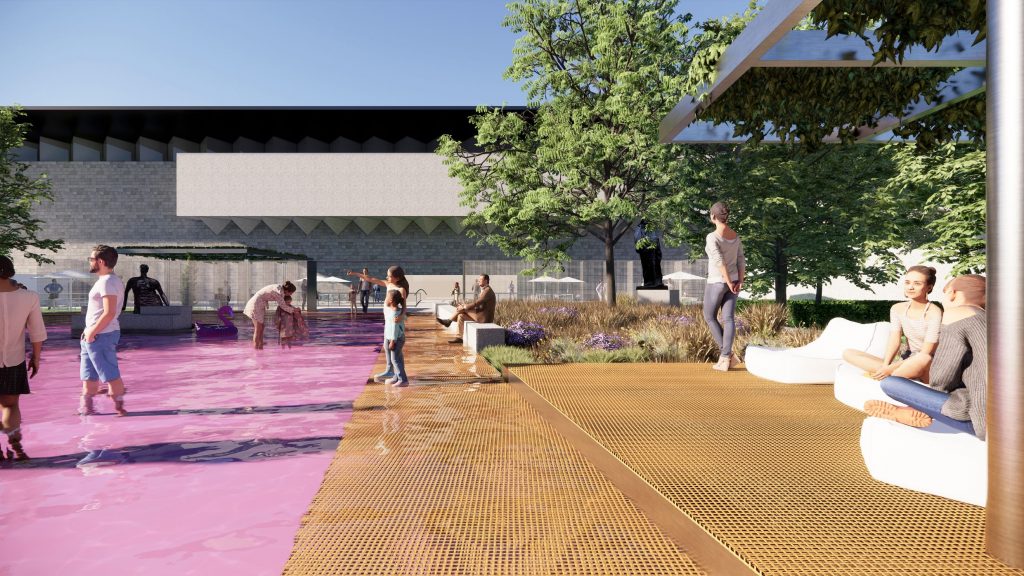 "The body of water is coloured pink, making direct reference to the many inland salt lakes in Victoria and highlighting the scarcity, importance and political implications of water as a natural resource," said the NGV today.
"Visitors can immerse themselves within and explore the spaces of flora and water, and can even step down and wade through the pink pond."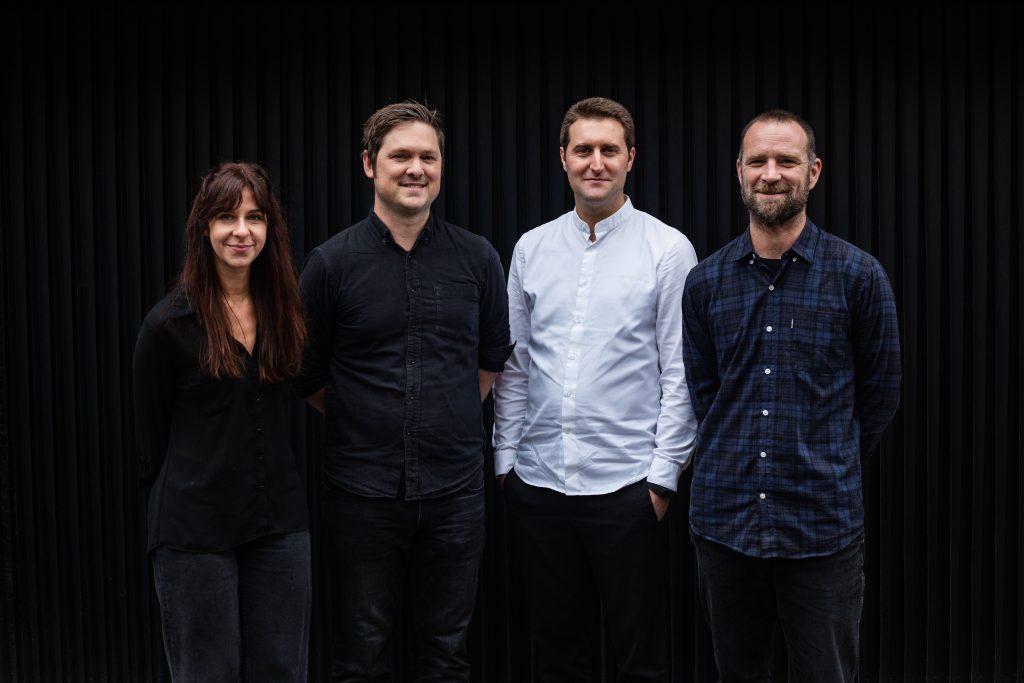 As part of the 2021 competition brief, practices were invited to source and manufacture materials locally, with Taylor Knights working with Ben Scott Garden Design to choose a selection of Victorian wildflowers that will bloom at different times throughout the installation.
Pond[er] will also feature a series of interconnected walkways and accessible platforms that have been designed to become part of the existing NGV garden.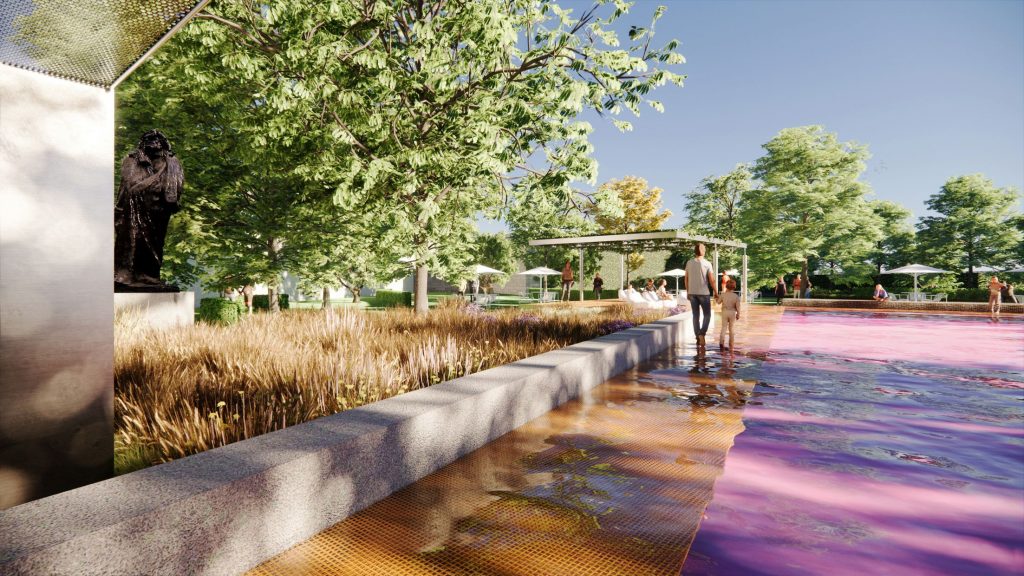 Other shortlisted projects for this year's commission included Aileen Sage Architects and Michaela Gleave's Listening to the Earth, which explored interconnectedness between people during isolation, and Common with Enlocus's sensorial, productive and edible garden.
MDF/Manus Leung, Duncan Chang and Fu Yun explored the social and communal potential of the swing to foster human connection in their shortlisted entry, while the final practice, Simulaa with Finding Infinity, evoked a biotech lab and vertical city in their submission.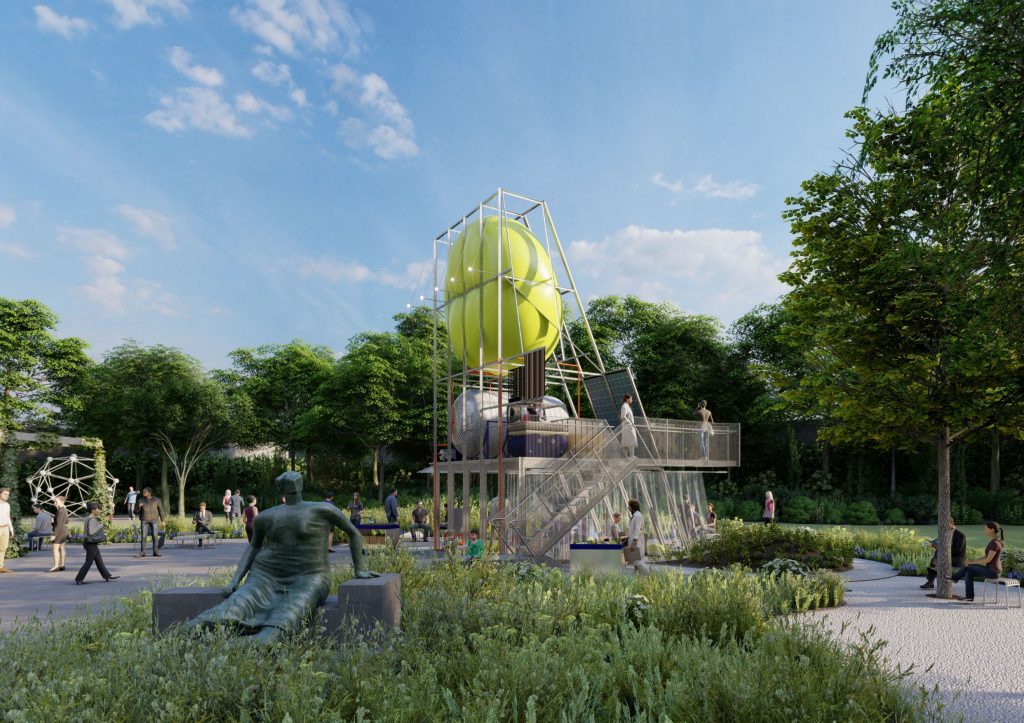 The 2021 NGV Architecture Commission will be on display at Melbourne's NGV International from November 2021 – April 2022.
Following last year's statewide COVID-19 lockdown, the NGV made the decision not to hold the 2020 Architecture Commission. The previous winner of the annual design competition was Edition Office and Yhonnie Scarce's 2019 In Absence.
Taylor Knights is a Melbourne-based architecture and interior design studio.
Renders: Courtesy Taylor Knights and James Carey.