360 Degrees Landscape Architects used succulents and cacti to capture the client's vision of 'gesamtkunstwerk' in the gardens of Sydney's Phoenix Gallery.
Located in the inner-city suburb of Chippendale, the $32 million project was privately commissioned by Judith Neilson and features a gallery designed by John Wardle Architects and a theatre space designed by Durbach Bloch Jaggers, both of which were unveiled in late 2020.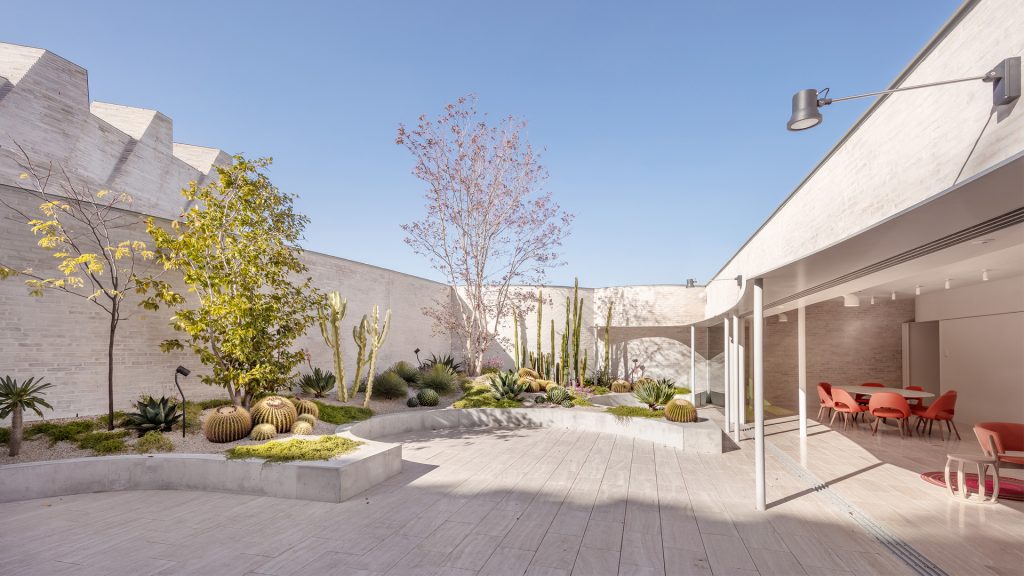 The German term Gesamtkunstwerk roughly translates as a "total work of art" and describes an artwork, design or creative process where different art forms are combined to create a single cohesive whole, explains 360 Degrees.
"Phoenix Gallery is a labyrinthine gallery and timber-lined performance space in a building dedicated to art, performance, nature and culture," it says.
"It is inspired by the client's vision to create an immersive total experience. A private project with a public mission to celebrate and expand opportunities for the arts."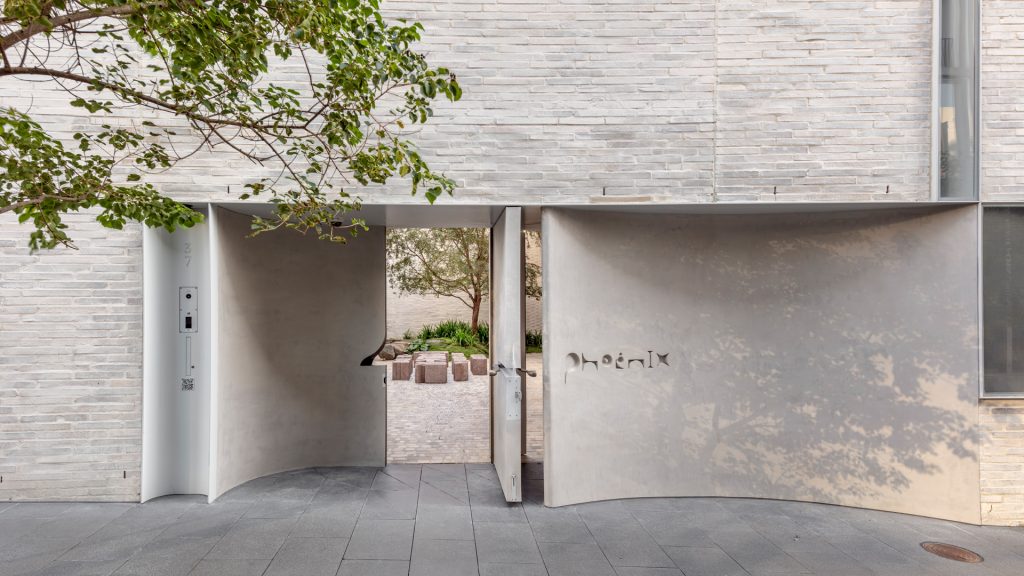 The project picked up the Award of Excellence for Gardens at last night's Australian Institute of Landscape Architecture (AILA) NSW Awards, with the jury citing 360 Degrees as integral to achieving that vision of unity.
"The privately commissioned Phoenix Gallery provides an interwoven building and landscape," it wrote.
"This incredible piece of work demonstrates a confidence of design that successfully fuses elements of facade and courtyard to mutually deliver a dynamic art space and an intimate respite for one or few."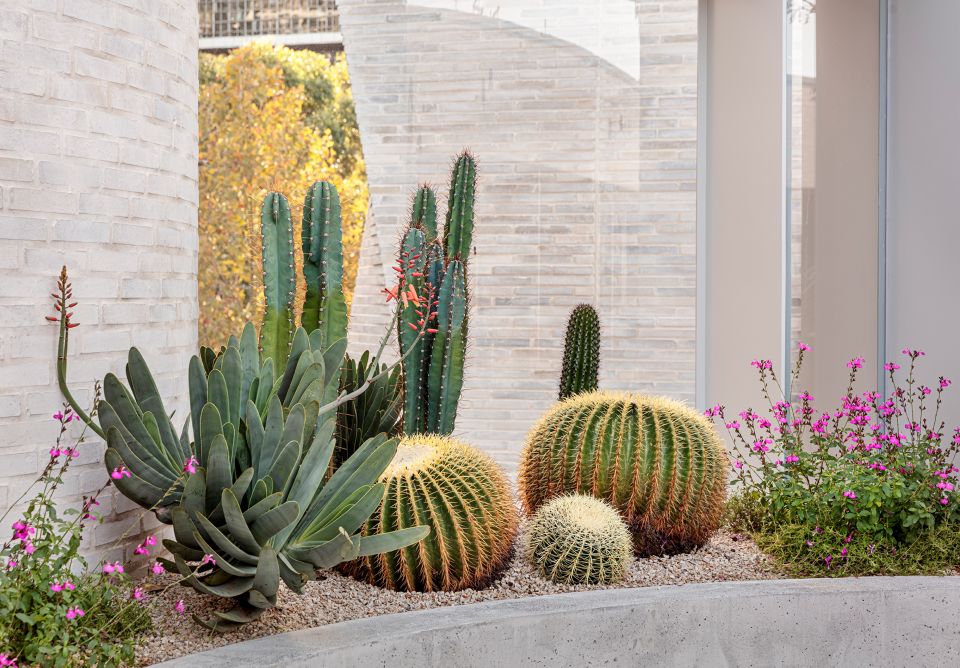 The jury, which was chaired by Greater Sydney Parklands director Joshua French, made particular note of the artist in residence apartment and garden terrace.
The Phoenix Gallery has two residential apartments for visiting artists spread across two wings. These spaces sit above the John Wardle Architects-designed art gallery to the east and the performance space designed by Durbach Block Jaggers to the west.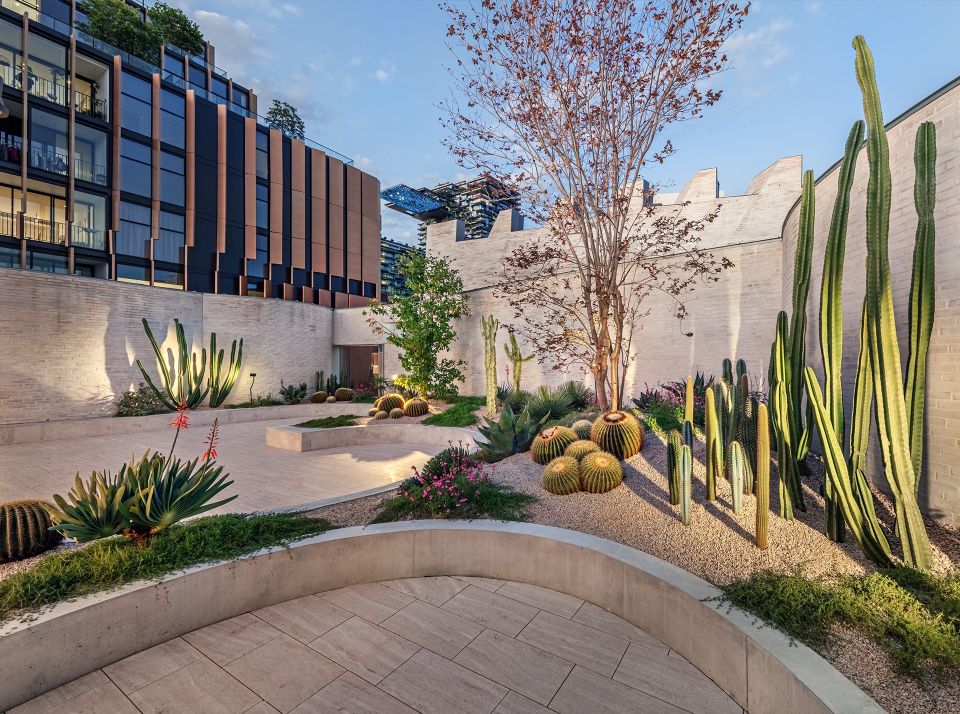 The garden terrace features a range of succulents and cacti including elephant cacti, African Candelabra trees and agave sharkskin. They are surrounded by a bed of stones and creepers, which will eventually grow over the sandstone-coloured retaining walls.
The walls themselves were specifically designed to match the bespoke bricks, which were also nicknamed Phoenix, and used throughout the building's facade.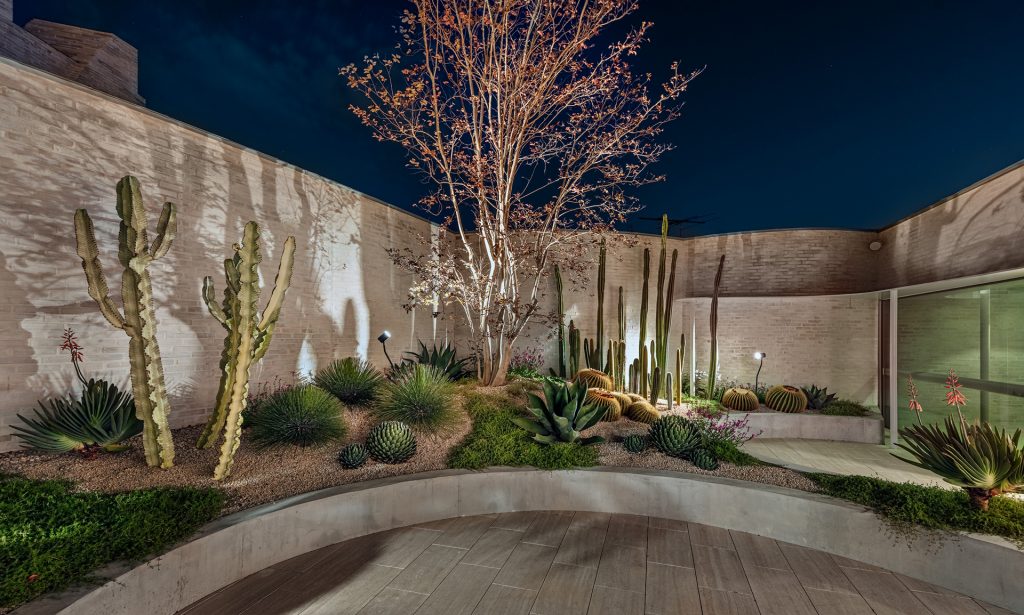 "The work displays a maturity by combining drama through form, texture and lighting choices, while restraint of the material/species palette engenders a calm and tranquil elegance," says the AILA jury of the garden terrace.
"A beautiful example of where landscape and architecture are seamlessly interlaced, where it is impossible to identify where one ends and the other begins."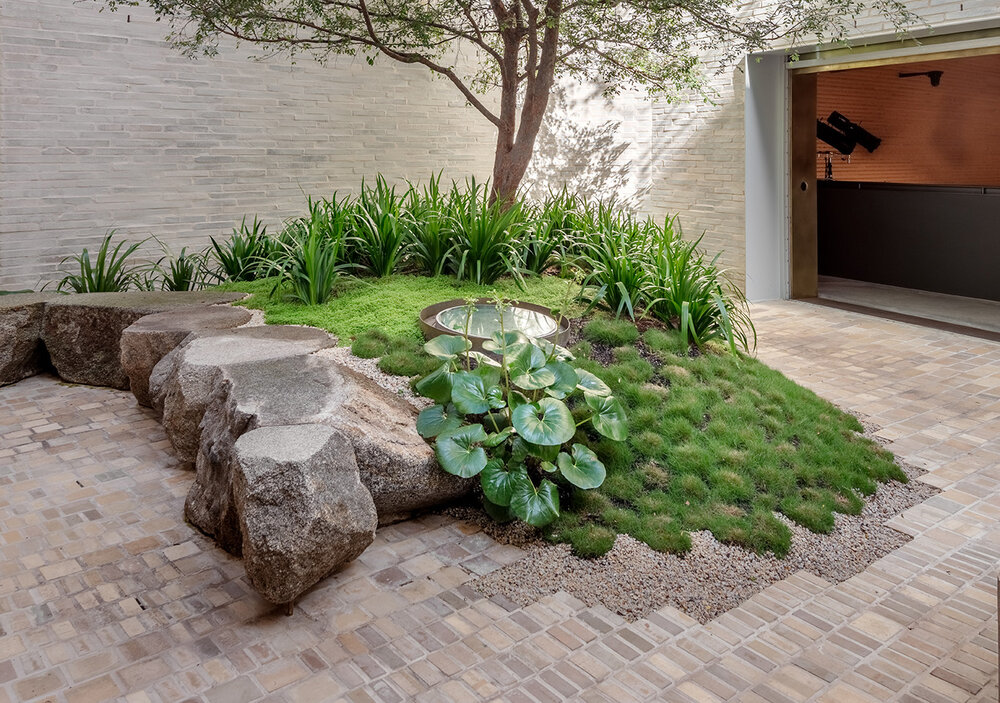 Also awarded was the gallery's central courtyard, which connects the east and west wings, and was designed by 360 Degrees in collaboration with Sydney artist Janet Laurence.
It features a single tree surrounded by grassy shrubs, leopard plants and a skylight that connects to the "elliptical basement" below.
At the heart of this courtyard is an installation of carved granite marble characters entitled Spiritual Tour of a Pure Garden, Sexy But Not Lascivious by Chinese artist Zheng Guogu.
The Phoenix Gallery is only a few streets away from the White Rabbit Gallery, a free-entry space funded by the Neilson Foundation that features a large collection of contemporary Chinese art.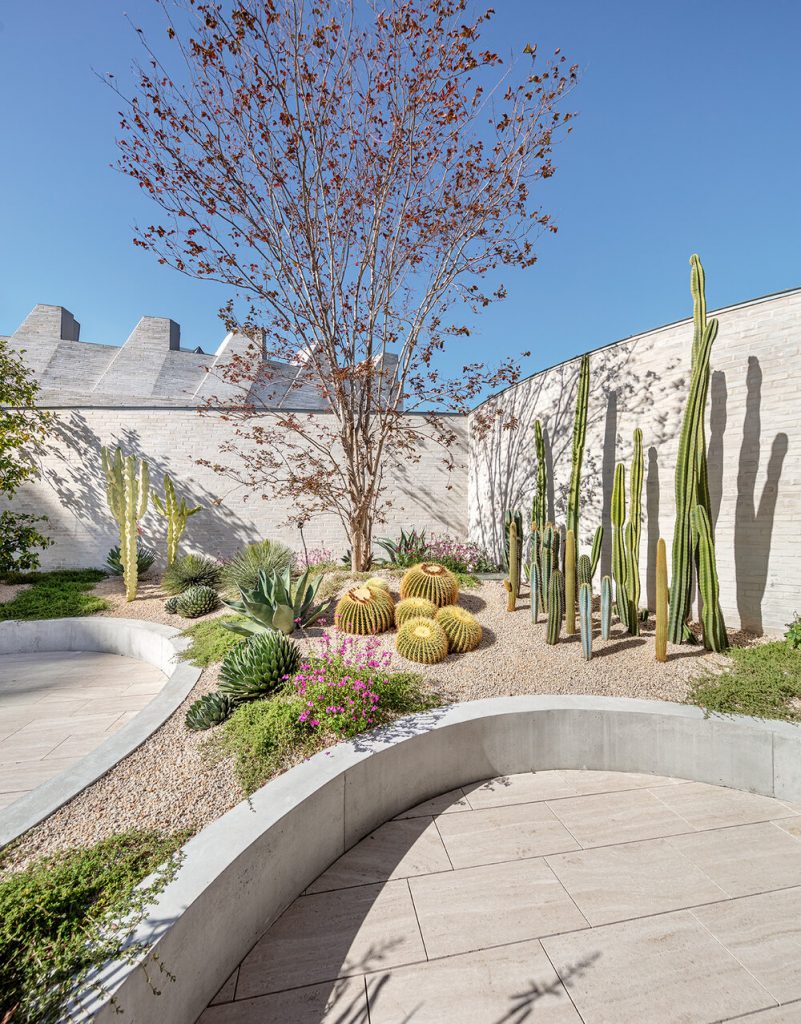 Another of Neilson's galleries, the private Dangrove Art Storage Facility, designed by Tzannes, was awarded the Overall prize at IDEA 2019.
The other big winner at this year's AILA NSW Awards was Arcadia, which picked up five awards, including Excellence for Play Spaces for The Sales Ring Playground in Newmarket.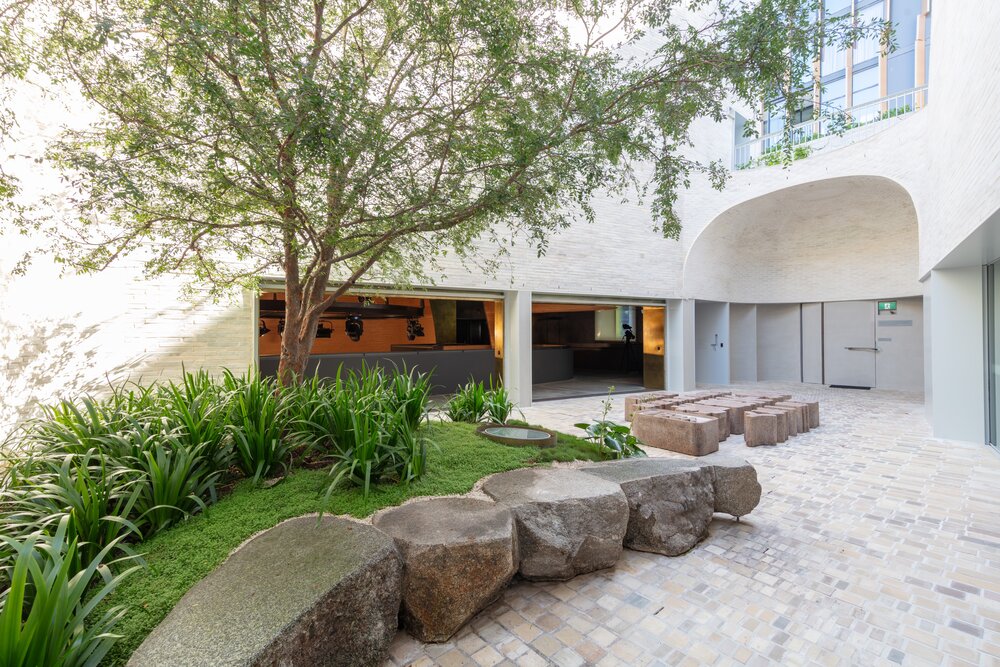 ASPECT Studios with Grimshaw and the City of Sydney took home the night's Excellence for Infrastructure Award for the NSW CBD and South East Light Rail project.
Founded by Daniel Baffsky in 2001, 360 Degrees is a landscape architecture studio with offices in Sydney and Brisbane.
Photography: Murray Fredericks.