Nestled beside Elsternwick's iconic Classic Cinemas and designed by Technē Architecture + Interior Design, Copycat Bar and Restaurant has just opened its Art Deco doors.
Working in close collaboration with Melbourne restaurateurs Nick and Zac Beeren – hot off the success of their first venture, Mammoth café in Armadale, Technē set out to implement an intimate yet approachable concept for the venue.
The narrative was a "romantic night garden" that celebrated both the site's location and history.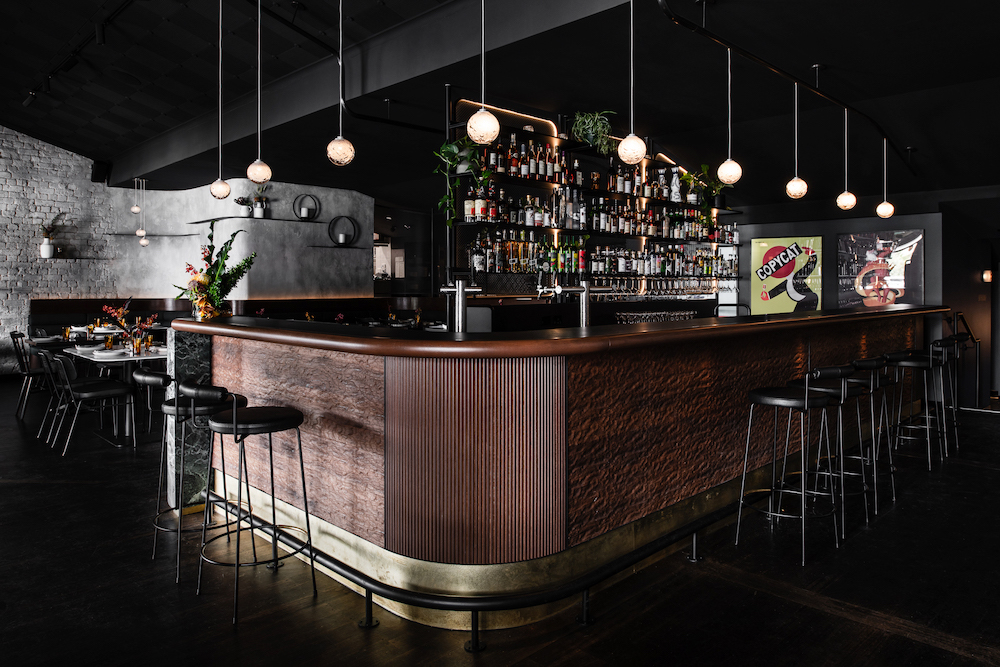 It was also, according to Technē associate Bianca Baldi, designed as a recuperative space for Melburnians post-lockdown.
"The design inspires the sense of romance and escapism we all needed after lockdown," she tells ADR.
"It's a playful mix of space, colour and lighting that creates an immersive experience for people, making them feel like they could be anywhere in the world.
"We worked closely with the owners in creating a space that doesn't shy away from revealing its heritage. It's an exciting new go-to, perfect for both candlelit dinners and larger open-bar gatherings."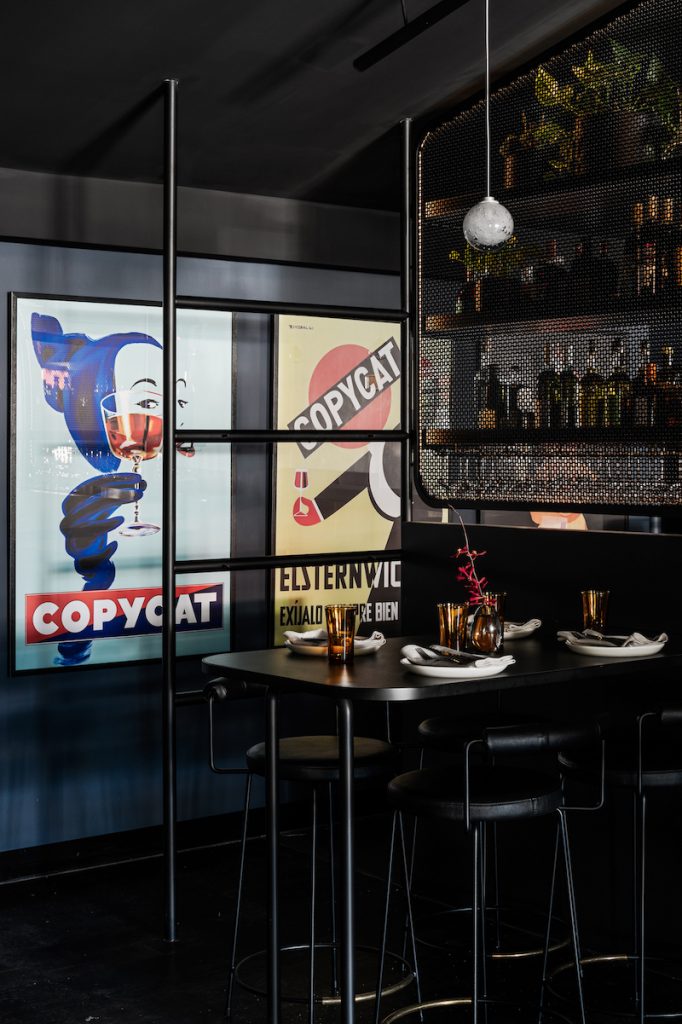 The layout of Copycat seeks to envelope locals in a moody ambience from the moment they walk in.
Functionality and proportion are balanced with a seating plan that radiates out from a central bar with intimate tables for two, a lower lounge and an outdoor patio area.
A custom silver wall treatment by Melbourne artist Scanlon and Maker is the focal point, while blown champagne baubles by Australian lighting designer Articolo hang over the bar, dining table and lower lounge.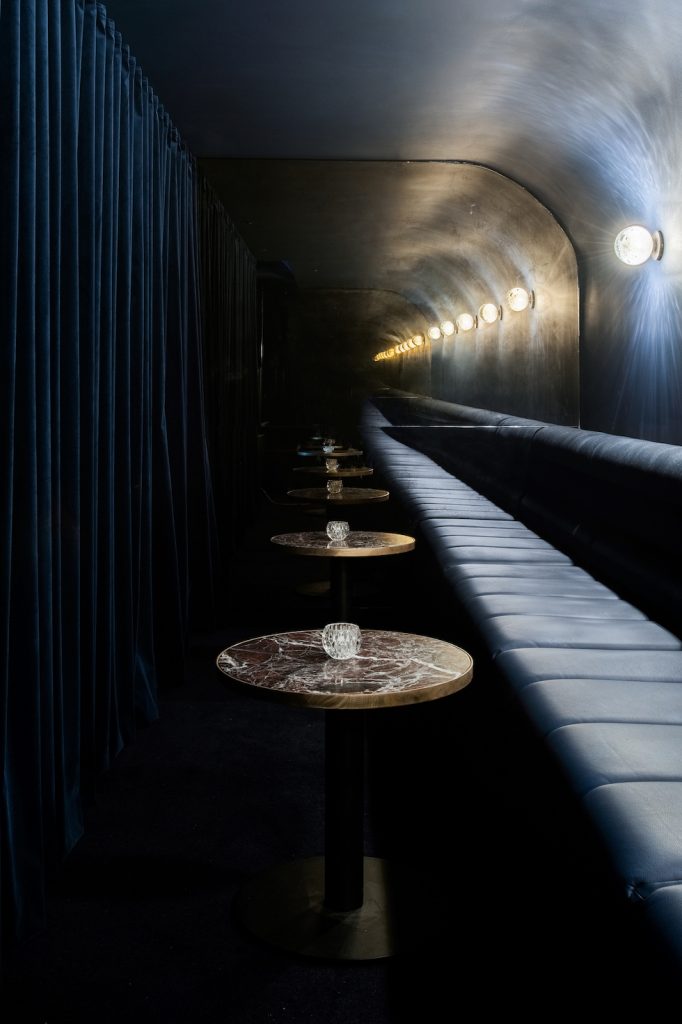 Inspired by its Art Deco cinema neighbours, Copycat Bar and Restaurant evokes a classic Hollywood feel with its decadent colour palette and plush finishes.
"We created a colour story moving through the space, which shifts from a deep forest green in the restaurant to burgundy in the upper bar and navy blue in the lower cocktail lounges," says Baldi.
"This palette gives each space a unique feel, while also reflecting the overall night garden theme."
Outside, the garden patio and outdoor dining area is primed for relaxed alfresco summer evenings set against a backdrop of lush greenery.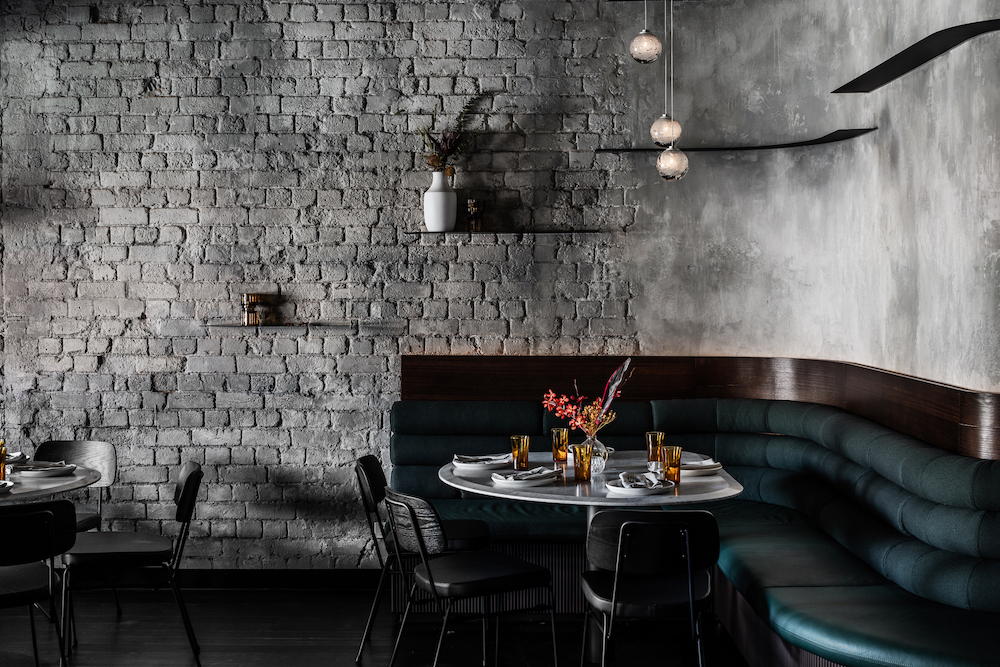 "The design has a unique allure that feels different to other bar and restaurant concepts in Melbourne," concludes Technē director Nick Travers.
"In reimagining this Heritage space, we drew on the location to achieve a perfect blend of classic charm and modern playfulness,"
Photography: Tom Blachford.
Technē Architecture + Interior Design is a mid-sized design studio based in Melbourne and directed by Nick Travers, Justin Northrop and Steve McKeag,
Also in Melbourne this month, Pop Architecture injects "contemporary lightness" into a South Yarra renovation.