"Unity, joy, reconnection and repair" were the launch pads for the MPavilion 2021 chair designed by Nüüd Studio.
The Melbourne-based team made up of architect Brad Mitchell and interior designer Kerli Valk told ADR recently they wanted to capture the optimism of the city post-lockdown.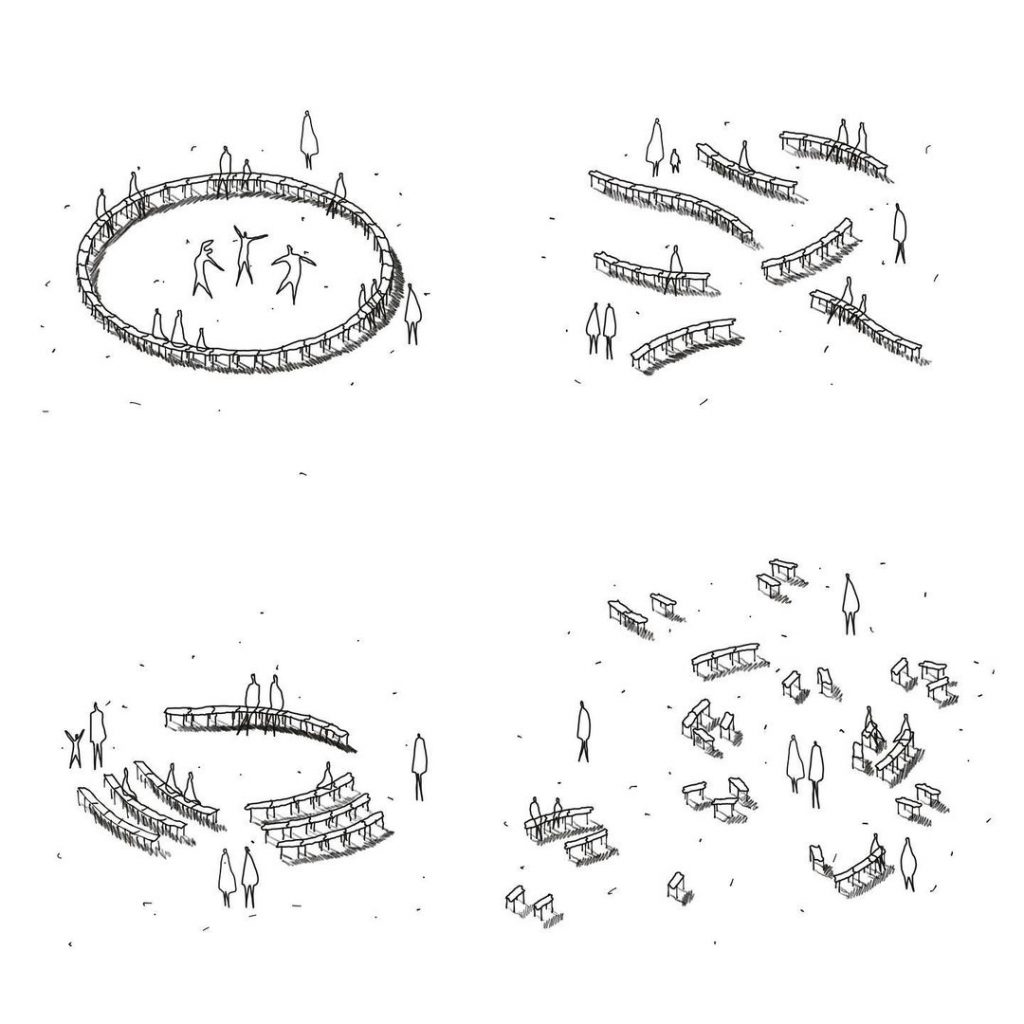 "As we emerged from our isolation, we felt such strong desires and emotions to reconnect with our friends and neighbours down the street, interstate and overseas," says Mitchell.
"Dancer was our attempt to sketch, analyse and understand this feeling."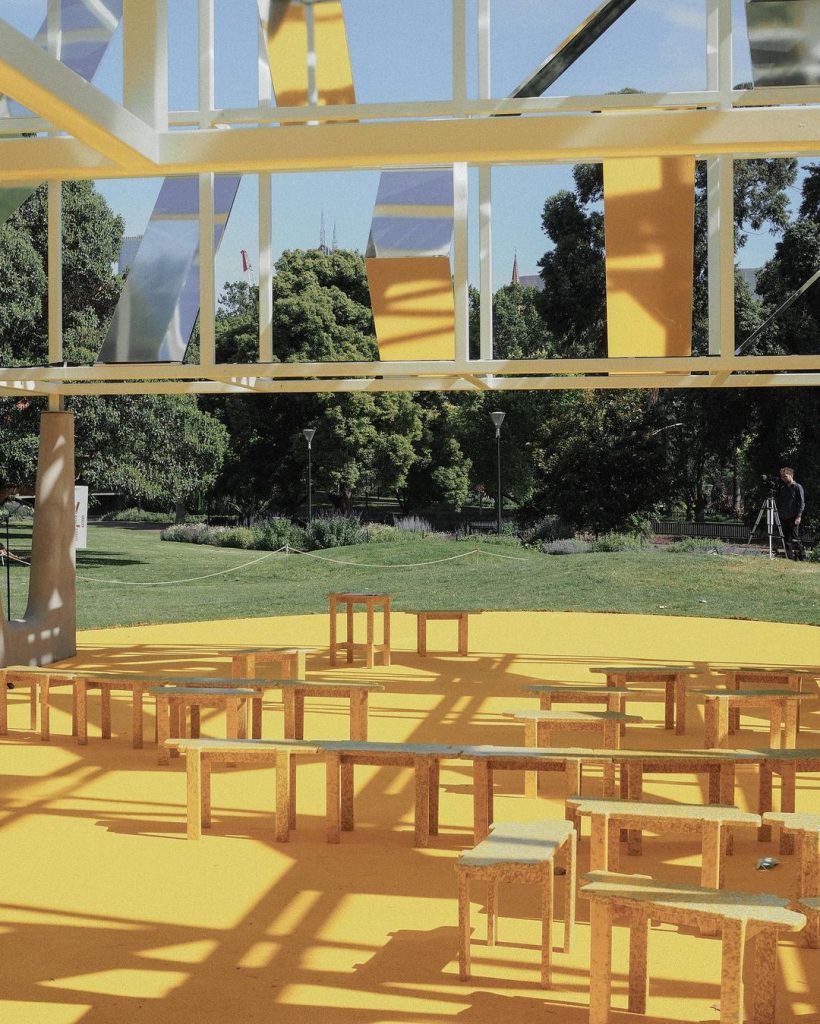 The 40 pieces that now sit beneath MAP Studio Venice's kaleidoscopic pavilion were also inspired by Matisse's Dance (II), which the duo says encapsulated Melburnians' need to "share life again in jubilation.
"Each bench is a gentle arc – a memory of the circle they can form as one in the centre of the pavilion," explains Mitchell.
"As the process developed for the chair, it was important for us that they could interconnect, disperse and be able to reconnect again in anyway – whether you have two left feet or not."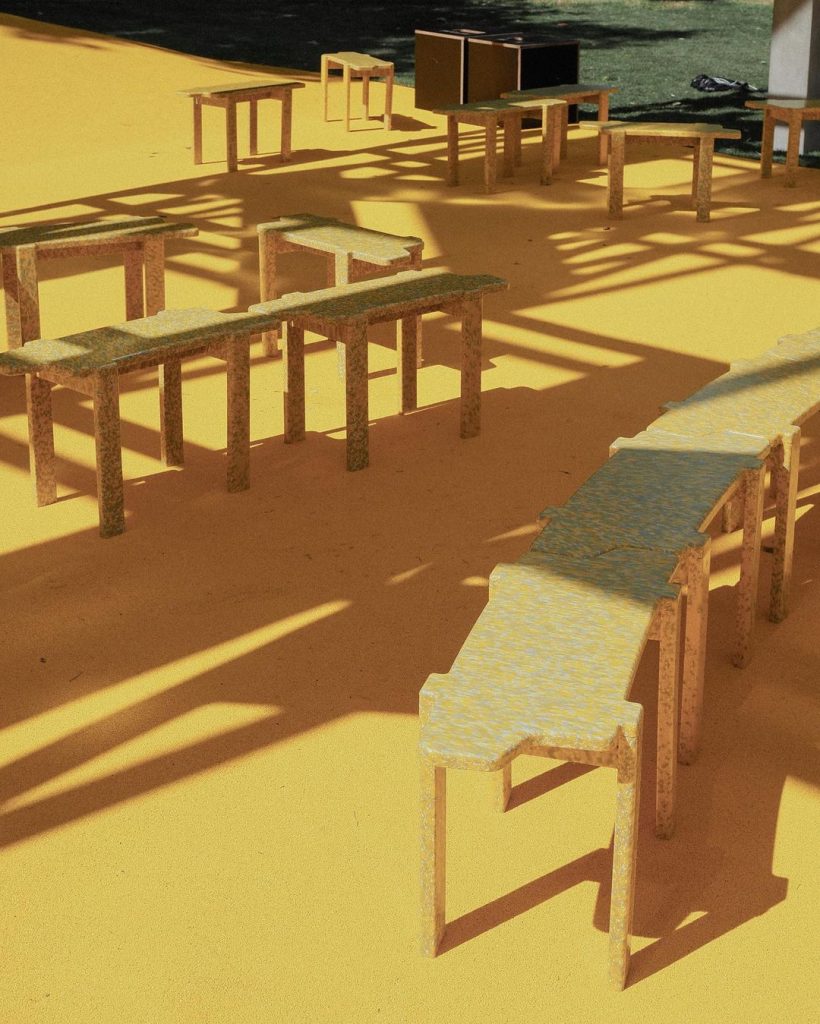 MPavilion received more than 40 submissions from both local and international designers for its open callout to design the 2021 chair.
After winning the commission, Nüüd Studio had roughly three months to transform its sketches, designs and models into the finished pieces.
"We had literally hundreds of sketches pinned up all over the walls," says Valk. "The measurements had to be perfect, the arc of each bench perfect, without compromising on ease of assembly."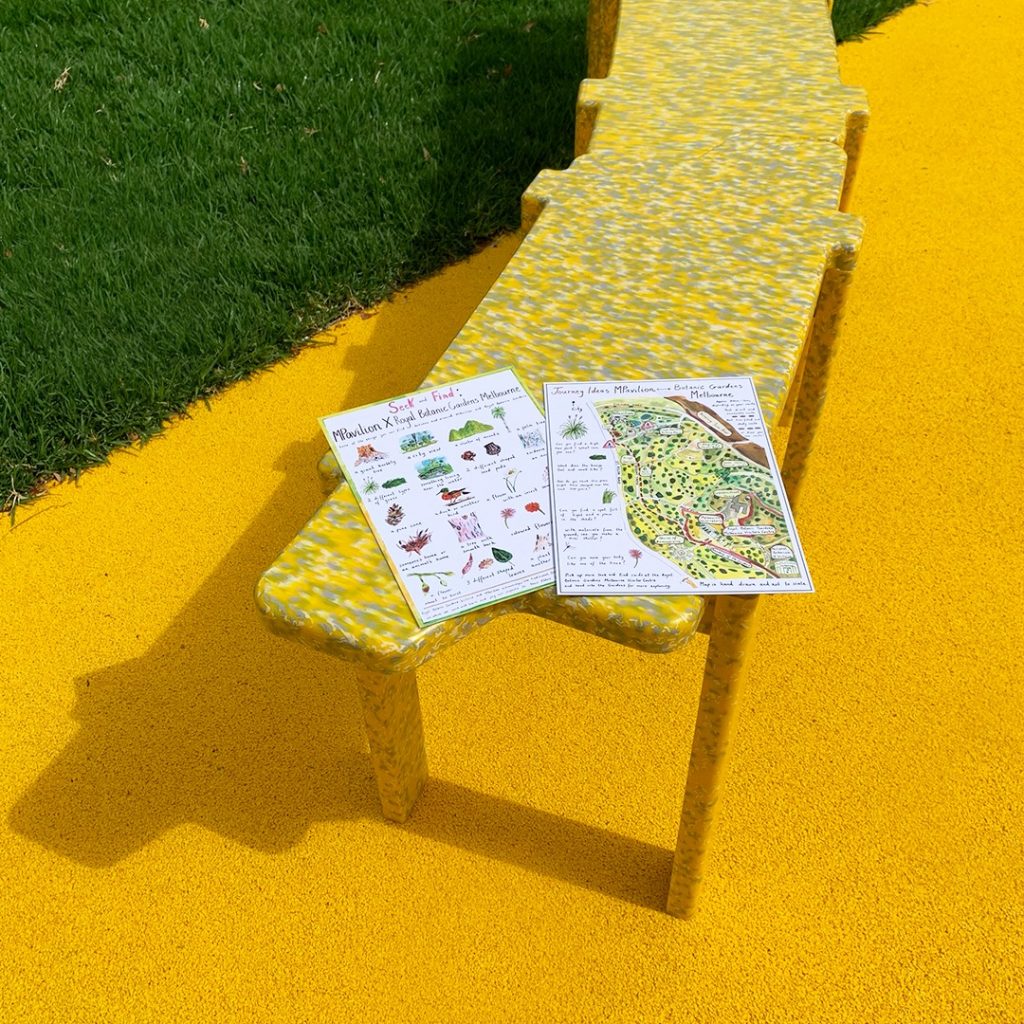 The brief was for 40 individual benches, but each Dancer is designed to fit together perfectly to become one giant circle under the canopy of the pavilion.
"It's almost the opposite of last year's chair, which encouraged social distancing with its outspread arms," says Valk.
"Dancer welcomes everyone back together. Even the interlocking pieces [which connect the benches] are like hands that join together almost as if in embrace."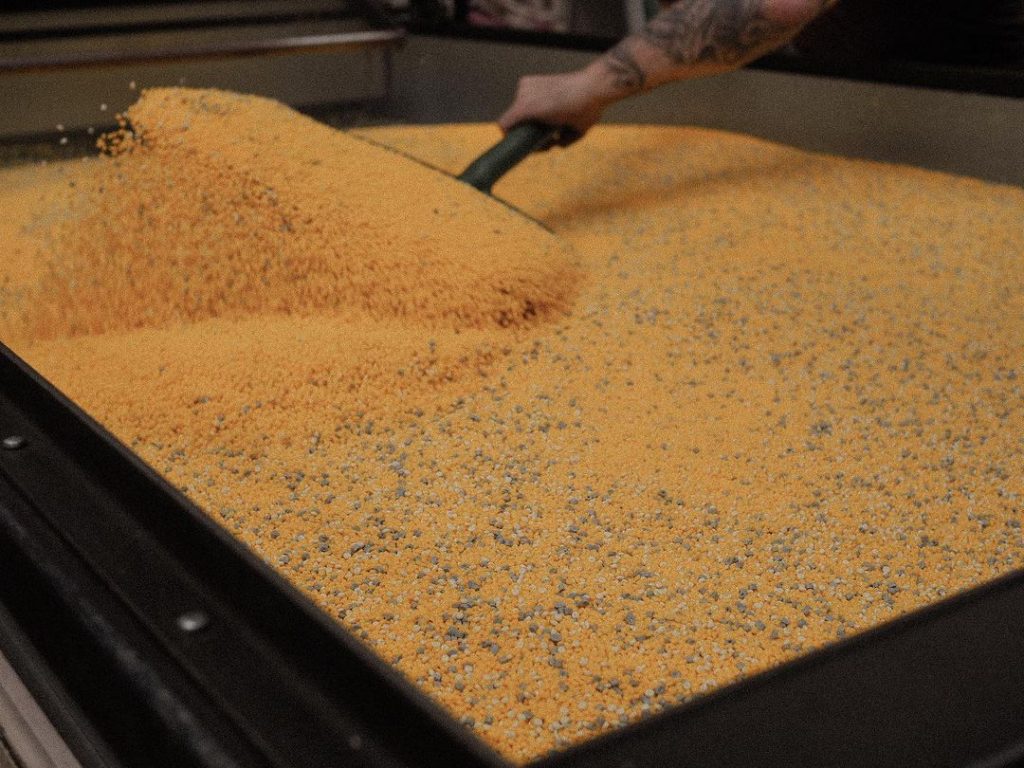 For Valk and Mitchell, the design had to be more than just beautiful, it had to be conscientious as well.
"Avoiding the use of virgin plastic was critical," says Mitchell. "We didn't want to add to the problem. In fact, we wanted to play a role in reducing the waste we already have by making something useful with a long life."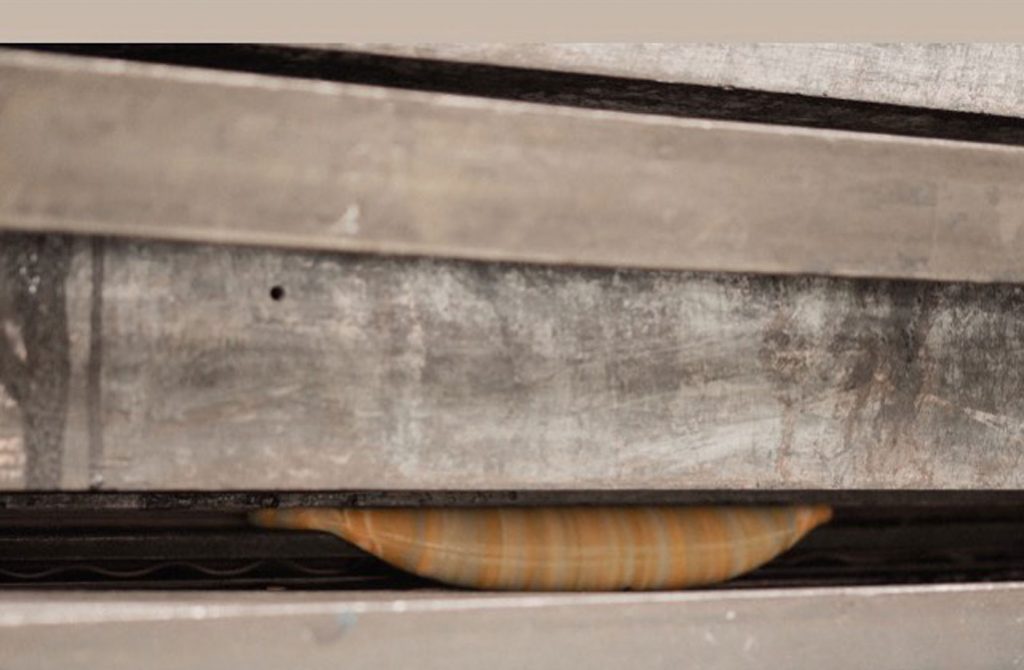 Recycled milk and juice bottles were diverted from landfill, shredded, melted and turned into the pellets used to create Dancer.
Nüüd Studio worked with local manufacturer Design Flow to produce the plastic sheets. With the option to customise their colour, the duo originally wanted bright blue, but ended up settling on a palette that reflected the "flowing yellow ground, steel structure and reflection of the clouds" in MAP Studio Venice's design.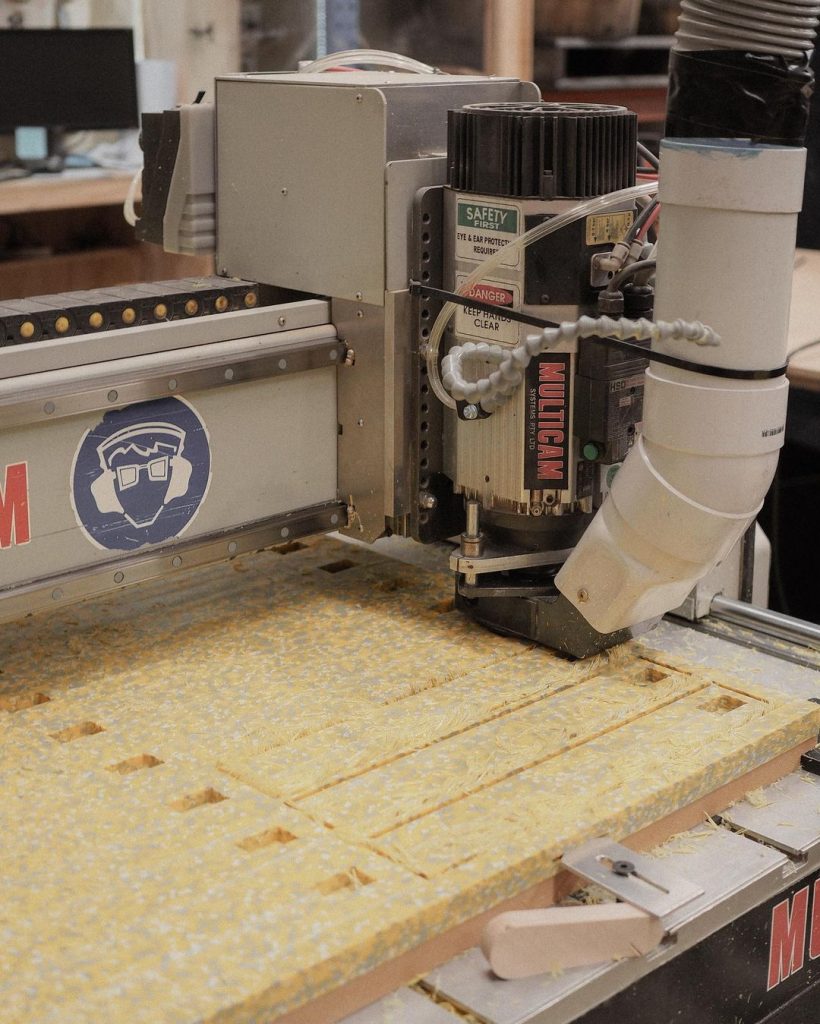 "Each sheet is unique," explains Valk.
"The colour is determined by the slow melting process experienced by the pellets as they pass through the oven, which smears the colours in some places, while dotting them in others."
The CNC'd components were then cut by Rightside Creative Solutions, with any used pieces or offcuts returned to Design Flow to be reused in another project.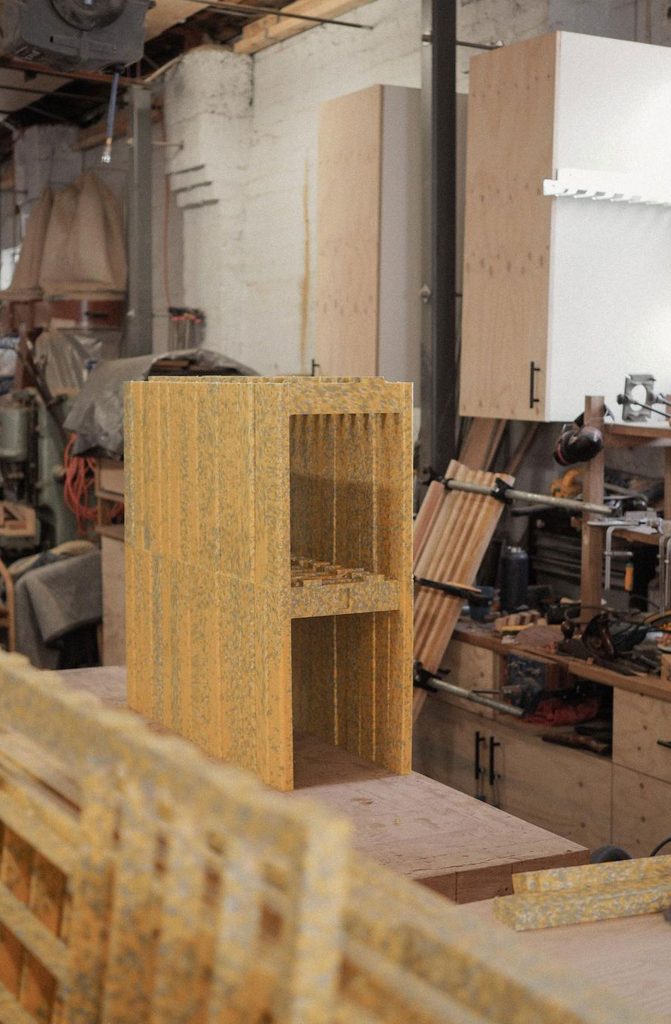 In the final step, the chairs were assembled by furniture design studio Bricolage, before being shipped off to Melbourne's Alexander Gardens in November 2021.
Fast forward to January 2022 and Valk and Mitchell are already thinking about the future of the Dancer post MPavilion.
"The chairs will travel with the pavilion to its final destination, so we hope they have a long life that extends beyond this event," says Mitchell.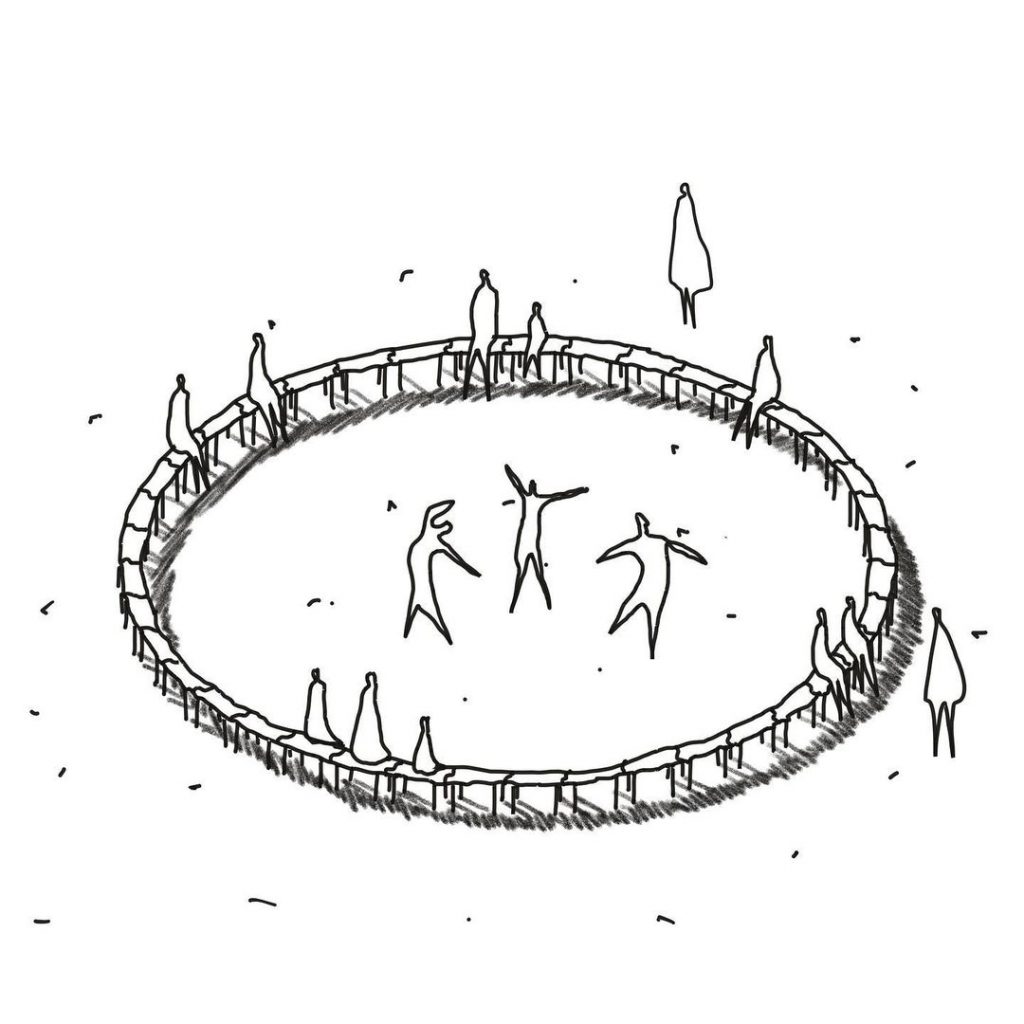 But before that, the duo really just wants to see all 40 chairs joined together in one big circle.
"We haven't seen that happen at MPavilion yet," says Valk.
"But we're super curious. We know it'll look amazing, so we really hope we can put them all together just once before the event ends in April!"
Catch Nüüd Studio's Dancer at the MPavilion in Melbourne's Alexander Gardens until 24 April 2022. See our guide on what not to miss at the festival in February and March.
Photography, renders and drawings courtesy of Nüüd Studio.
Last year's MPavilion chair was designed by BoardGrove Architects.
Dubbed Stool Dolly, the pieces were reminiscent of paper dolls connected by outstretched limbs' each of which could be positioned at arm's length or interlocked.
Stool Dolly is shortlisted for the Object: Furniture and Lighting – Professional prize in IDEA 2021. Winners are set be announced in Sydney on 24 February 2022. Tickets on sale now.