For today's lookbook, it's all about personality! ADR has gathered six retail, residential, commercial and hospitality projects that employ colour, materials, and spatial configurations to present the overall character of what the space provides to its inhabitants – whether that be rest, conversation, or food!
This selection is a mix of our IDEA 2021 finalists, and also some recent projects featured on ADR, all of which, develop their theme through the considered stylistic choices of their respective design teams.
New Town Medical Suite, Tasmania, Cumulus Studio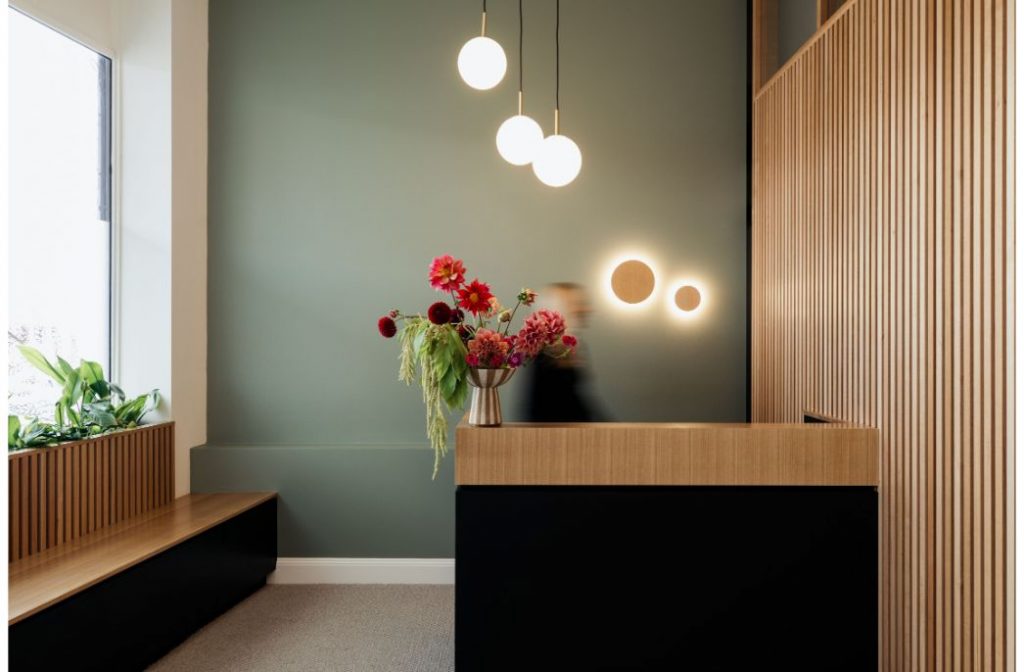 Located in North Hobart, Tasmania, New Town Medical Suite by Cumulus Studio is a peaceful psychologist's office housed within a Heritage-listed building.
Behind a heritage streetscape, this office fit-out by the Tasmanian-based practice has been designed to reflect the ways a psychologist works.
Refined but informal, New Town Medical Suite is an honest and open space that aims to create an "oasis of calm" within this busy Hobart suburb.
Terrace House, Melbourne, Austin Maynard Architects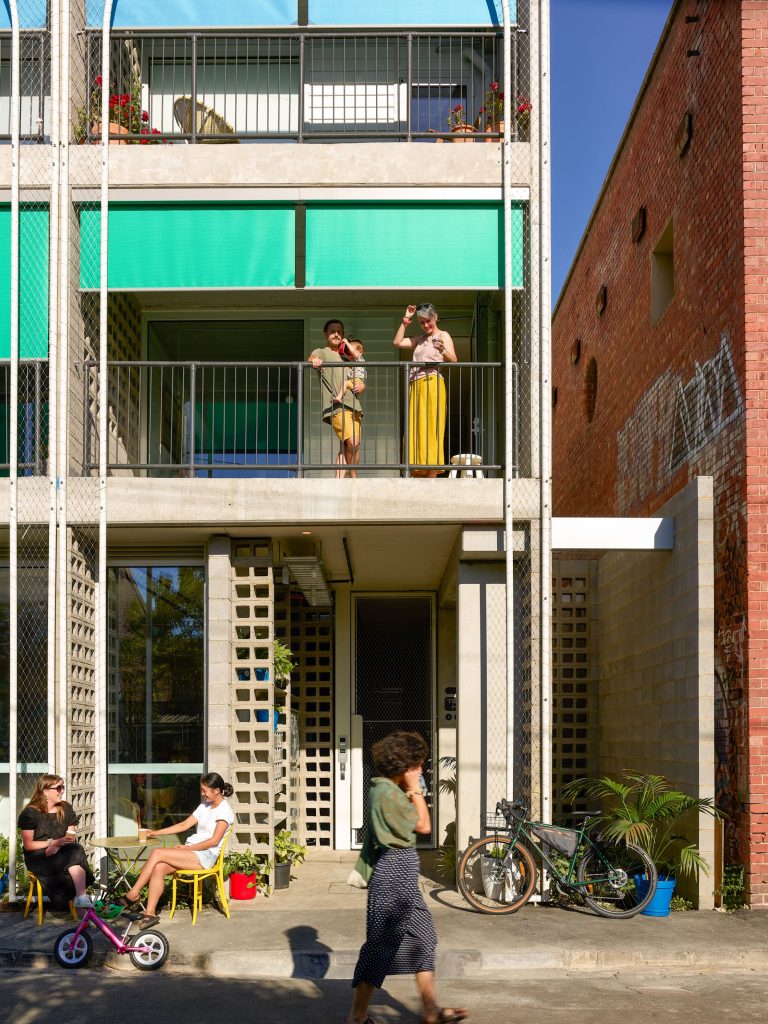 Described as a "reimagining" of a former inner city suburban life, Terrace House by Austin Maynard Architects is a deliberate move away from "thoughtless, boxy" developments in Brunswick.
The designers say the multi-residential project nurtures a "close community" through its inclusion of a community garden, bicycle car parking, shared balconies and recreational spaces.
"Street parties, shared childminding, communal gardens, neighbourly lending and borrowing, conversations over the washing line and unlocked front doors – these ideas are the basis of Terrace House," says Austin Maynard Architects.
"These are not apartments, these are homes – terrace houses stacked six storeys high."
SIR. Bondi, Sydney, Tasmin Johnson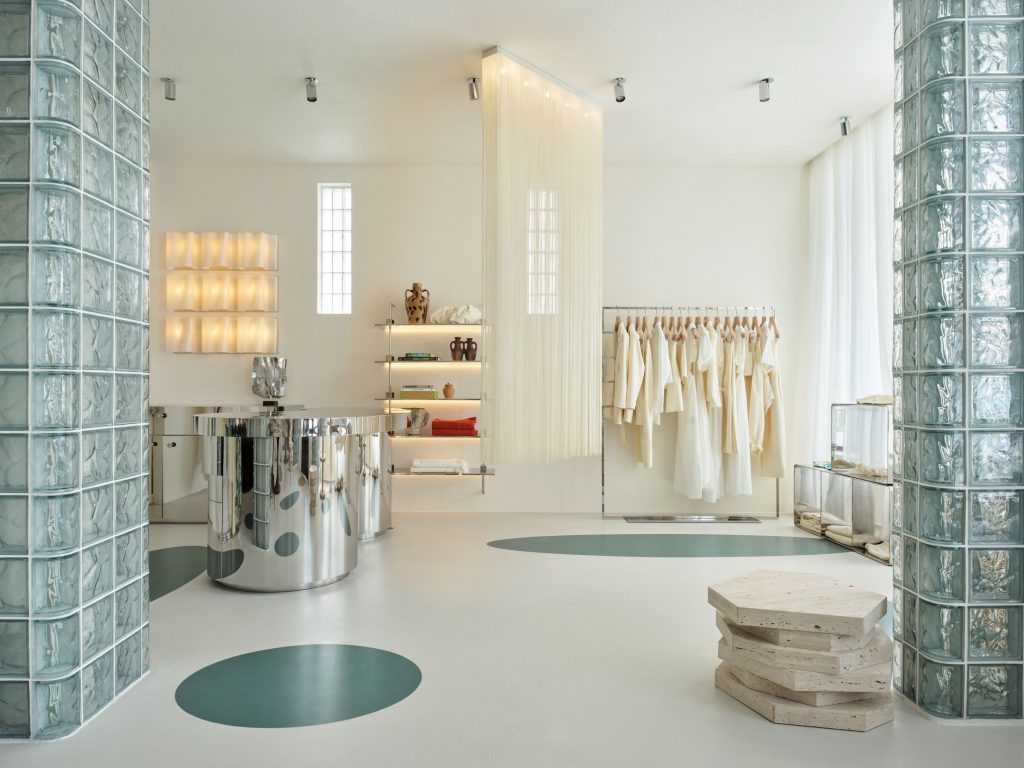 Featuring an eclectic melange of mid-century decor and curved glass, SIR. Bondi celebrates seven years of the cult Australian fashion brand.
With interior design by Tasmin Johnson, SIR. Bondi draws upon the brand's origins and fashion identity with its beachy look and feel.
For the interior, Johnson drew upon Bondi's residential architecture with spray-rendered walls that subtly mimic interiors commonly found in beach houses.
With ingenious harmony of vintage and contemporary styling, SIR. Bondi is a sympathetic representation of its iconic and treasured location.
The Groundsline, Sydney, Luchetti Krelle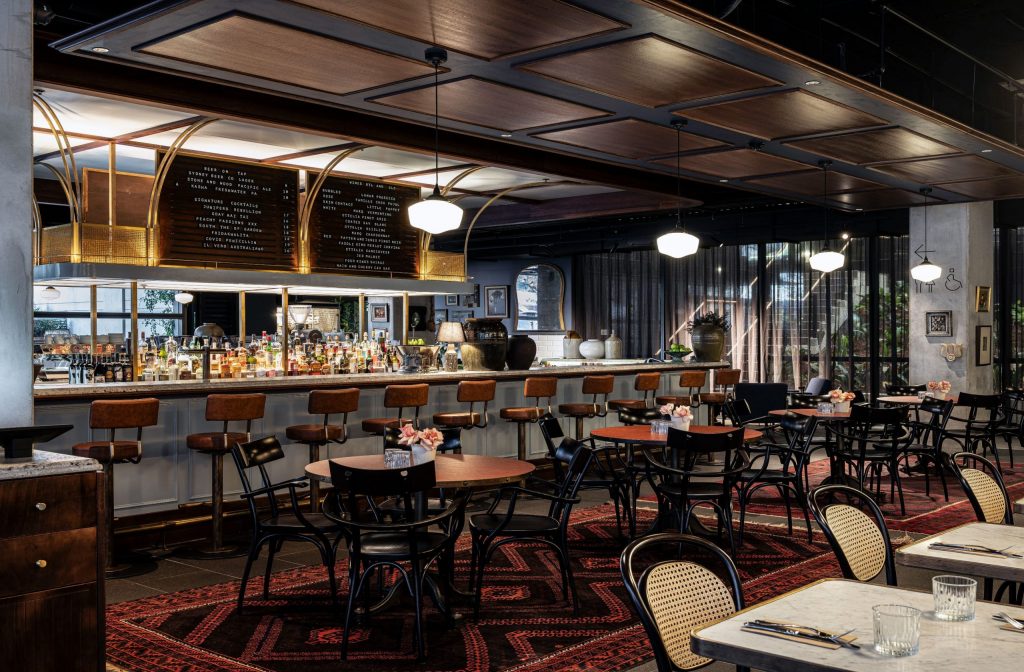 Situated in Sydney's Pyrmont, The Goodsline by Luchetti Krelle fast-tracks the opulence of first-class carriages within a robust concrete and bluestone setting.
Luchetti Krelle thoughtfully used fluted glass to gently partition intimate zones from communal spaces and reference back to the overall idea of private train carriages.
Patchwork Persian rugs were also installed to cushion the intensity of the hard services and provide a marriage between old-world glamour and contemporary playfulness.
The bar's canopy is supported by elegant arched rods that add a sense of heightened nostalgia for the elegant past life of travelling by train.
Viktoria & Woods Chadstone, Melbourne, GOLDEN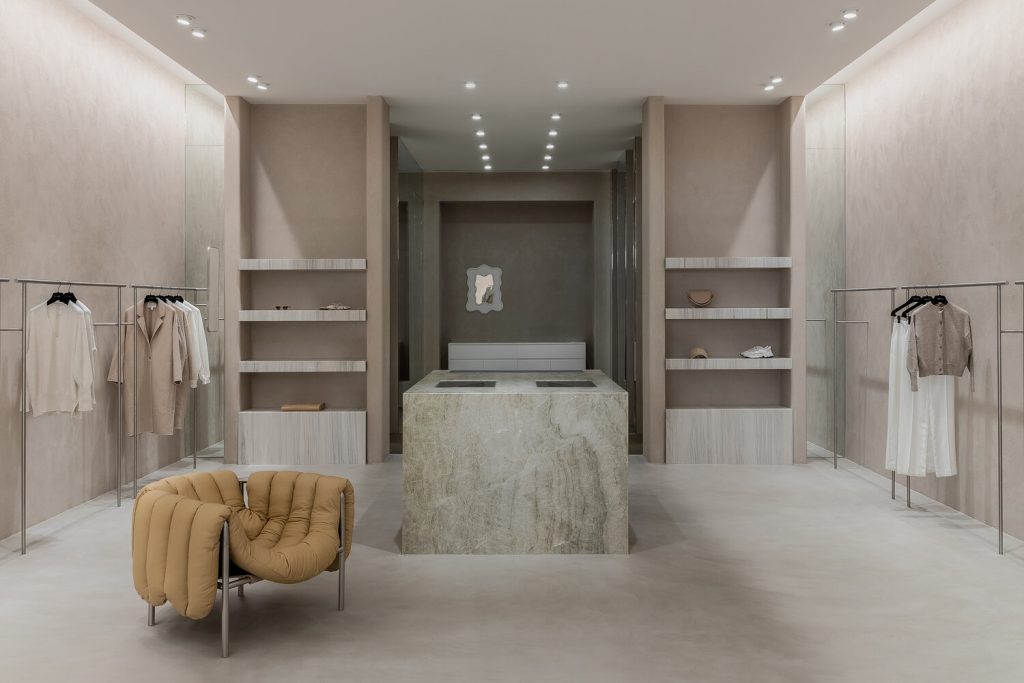 In its third store for Australian clothing brand Viktoria & Woods, GOLDEN created a "minimal and restrained" interior that acts as a "calming contrast" to its surroundings.
"Conveying the essence of the Viktoria & Woods ethos, the interior concentrates on simplicity and minimalism in the layout and joinery, offering a modern, textural, luxurious feel through its material palette," explains GOLDEN.
Choosing to leave the space vastly empty, GOLDEN has established a sense of control and openness that allows for fluid movement and symmetry.
1R, Melbourne, Foolscap Studio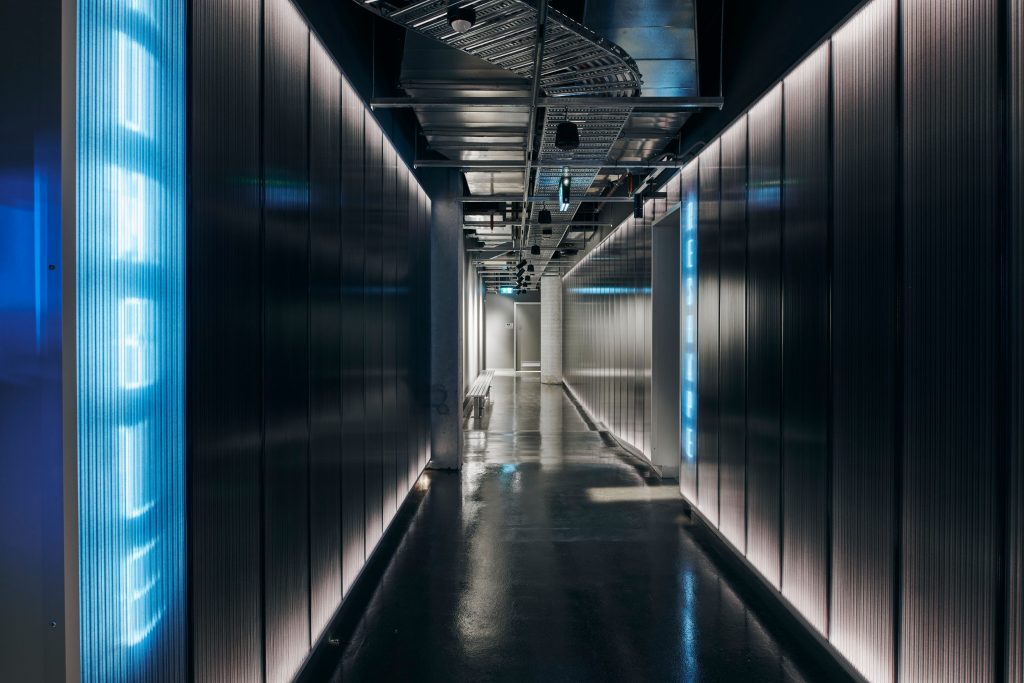 Adrenalin. Pumping music. Neon lights. Hard surfaces. A raging nightclub immediately springs to mind – this is the embodied experience of 1Rebel's new gym designed by Foolscap Studio.
1R co-founder Giles Dean and CEO Amanda Maclean wanted an architect with "no preconceived ideas" – a clean slate to completely transform an unused basement premise in a development site on Chapel Street.
"The act of exercising is a much more internalised process – private and disconnected from the outer world, and once you're through it, there's the euphoria of achievement," says Foolscap Studio director Adèle Winteridge about the purpose of the site.
Lead image of Terrace House with photography by Maitreya Chandorkar.