Situated in Sydney's Pyrmont, The Goodsline by Luchetti Krelle fast-tracks the opulence of first-class carriages within a robust concrete and bluestone setting.
Befitting from its location beside an industrial railway that once connected Sydney's Inner West to the docks, The Groundsline is an amalgamation of sophisticated coziness.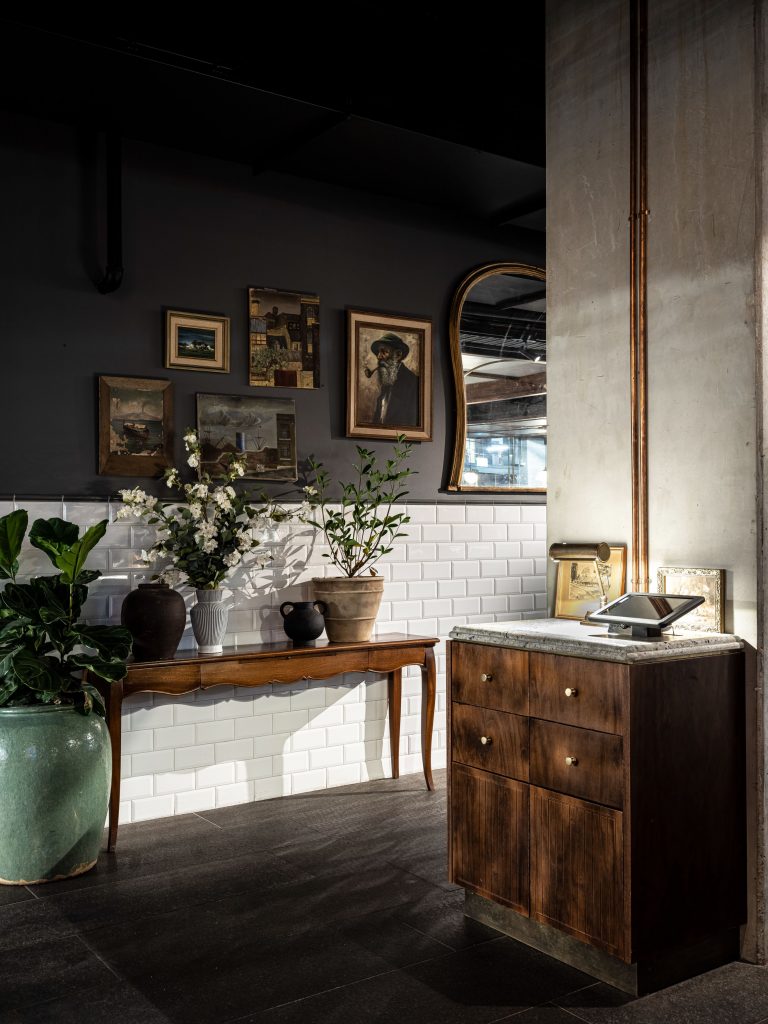 The Groundsline is helmed by The Grounds of Sydney co-founder and hospitality veteran Jack Hanna and will deliver three offerings – a central café and bar framed by a restaurant and another café with booth-style banquettes reminiscent of traditional train seating.
With a curated menu by head chef Chris Evanges, The Goodsline is all about seasonality and great produce for breakfast and lunch.
Diners enjoy sumptuous food under a soaring ceiling adorned by walnut panels that instantly warm up the space while also reinforcing the overall theme.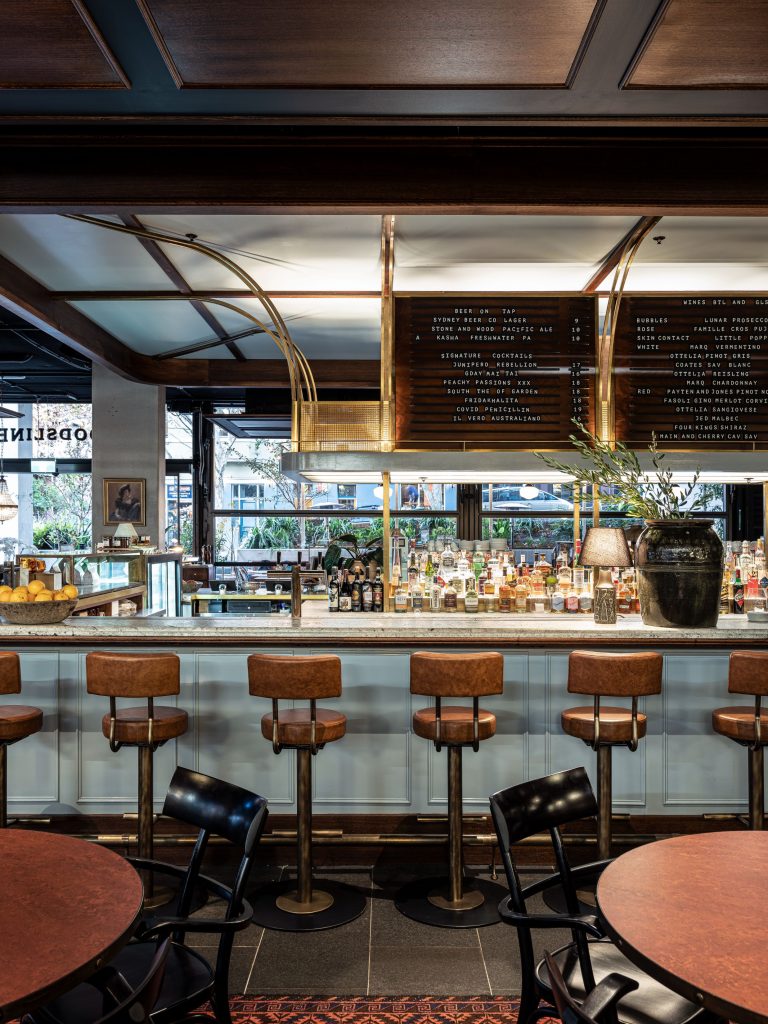 Fluted glass was thoughtfully used by Luchetti Krelle to gently partition intimate zones from communal spaces and reference back to the idea of private train carriages.
Patchwork Persian rugs were also installed to cushion the intensity of the hard services and provide a marriage between old world glamour and contemporary playfulness.
The bar's canopy is supported by elegant arched rods that add a sense of heightened nostalgia for the elegant past life of travelling by train.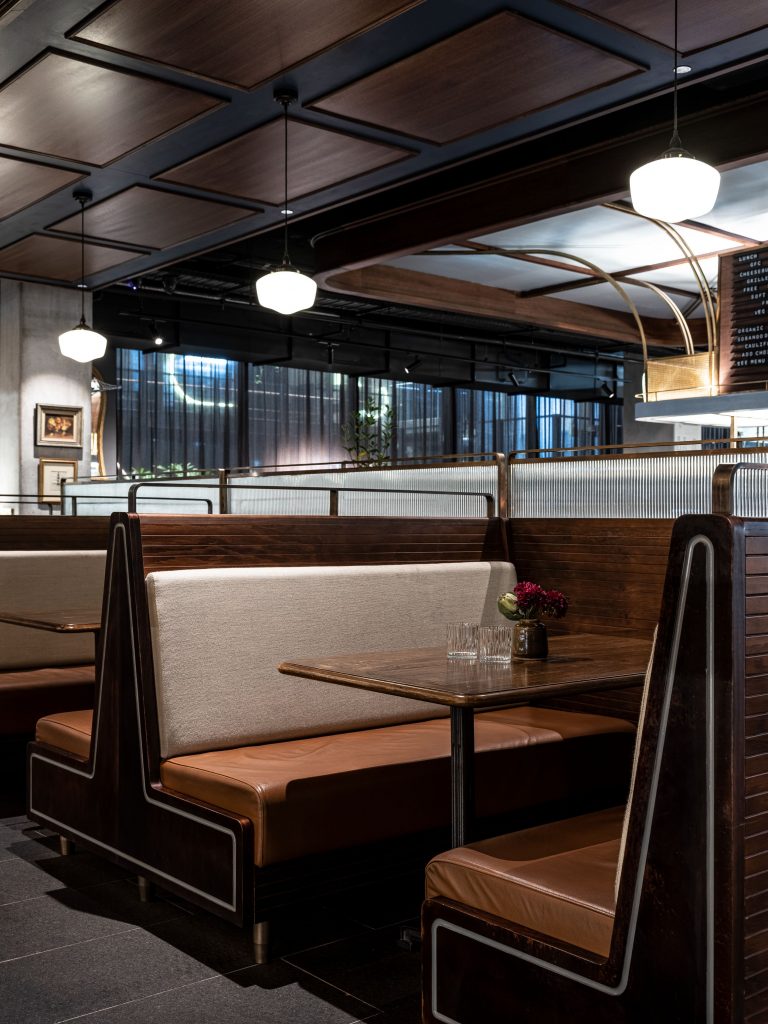 From the brass mesh that symbolises luggage rails to the menu reminiscent of traditional departure boards, Luchetti Krelle has created a first-class dining experience in Sydney's industrial hub.
Photography by Tom Ferguson.
Luchetti Krelle is a Sydney-based architecture and interior design firm established by Stuart Krelle and Rachel Luchetti. Although Luchetti Krelle maintains a diverse portfolio, its primary focus is in the hospitality sector.
In December last year, ADR also explored Luchetti Krelle's Pumphouse Sydney bar and restaurant.