A large-scale, temporary retail and recreation facility at Sydney's Macquarie University has taken the 'pop up' ethic to a new level.
Designed to provide a makeshift replacement while infrastructure is redeveloped, the pop up known as Campus Common comprises 60 modified containers and houses areas for food service, bars, food storage, as well as plant rooms, electrical and HVAC, and site infrastructure, waste removal and restrooms.

Campus Common was designed by Architectus and completed in collaboration with Fabritecture Australia and Grindley Construction. Royal Wolf supplied the containers and its engineers were responsible for creating the space.
Neil Littlewood, CEO of Royal Wolf, said the company is thrilled to be involved in such a significant project. "Our containers have been transformed into everything from festival food stalls and pop-up shops, to accommodation units, entertainment spectacles, and permanent retail spaces. The Macquarie University Campus Common puts the skills of our engineers to the test by combining all of these functions into one."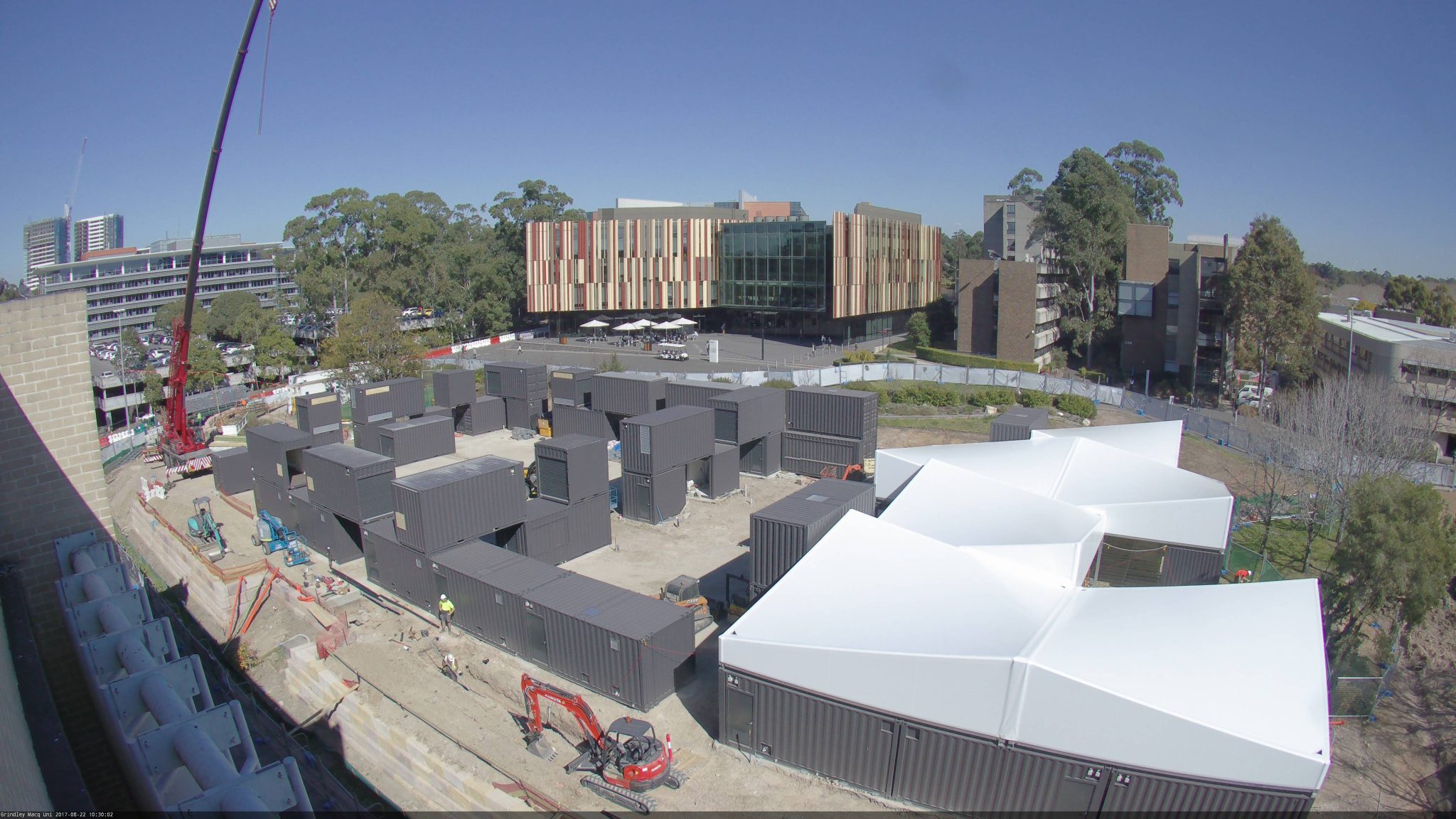 Royal Wolf General Manager Projects Division Aaron Whitlock said its team of engineers navigated multiple challenges throughout the project, to balance modern design with structural integrity.
"Our containers frame the spaces rather than define them, being stacked off-centre rather than directly on top of each other. So we had to ensure solid roof support whilst also integrating plants and equipment and still remaining aesthetically pleasing."
A highlight of the development is the Ubar, an expansive indoor/outdoor licensed bar, restaurant, food court, and central entertainment venue featuring a wood-fired pizza oven and boutique craft beer and cider.