One of South Australia's longest-serving architecture practices, Russell & Yelland, has launched its new branding, marking more than 80 years designing for South Australian communities.

Directors John Held, Alistair McHenry and Stewart Caldwell are the current practice leaders, recognised within the industry for their commitment to education, health, aged care facility and social housing design. The three directors lead a team of 13 from their Unley studio, including Russell & Yelland's associate of nine years, Lauren Knight.
"It's thrilling to consider the many pivot points for our practice over the course of 80 years. Founding an architecture studio in 1939 as war loomed was a leap of faith for Alec Russell and Keith Yelland," says director John Held.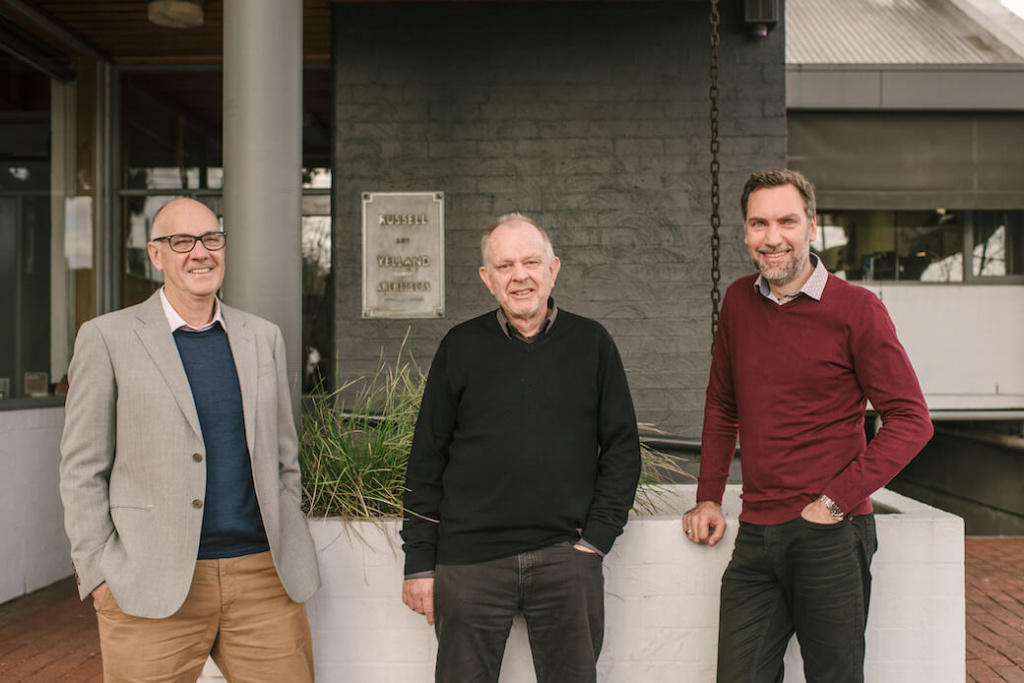 "Architecture practices must continue to take these leaps. Strong architectural skill, advancements in technology and robust working relationships are the keys to designing for resilient communities."
In 2019 Russell & Yelland won the Colorbond Award for Steel Architecture at the Australian Institute of Architects' SA Chapter Awards for the Therese Sweeney Music Centre at Cabra Dominican College, Cumberland Park.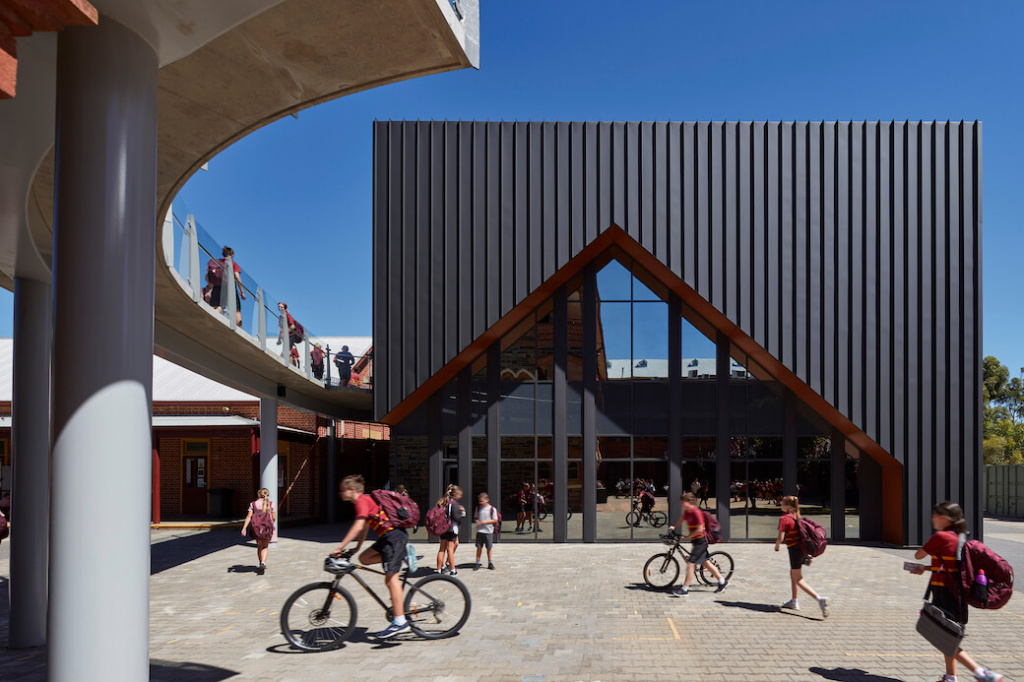 At the 2019 Learning Environments SA and NT Awards, the practice won in two categories: New Construction / New Individual Facility over $8m for the Caritas Centre at Nazareth Catholic College, Flinders Park, SA, and an Innovative Education Initiative for Brompton Primary School STEM, in Adelaide's inner north.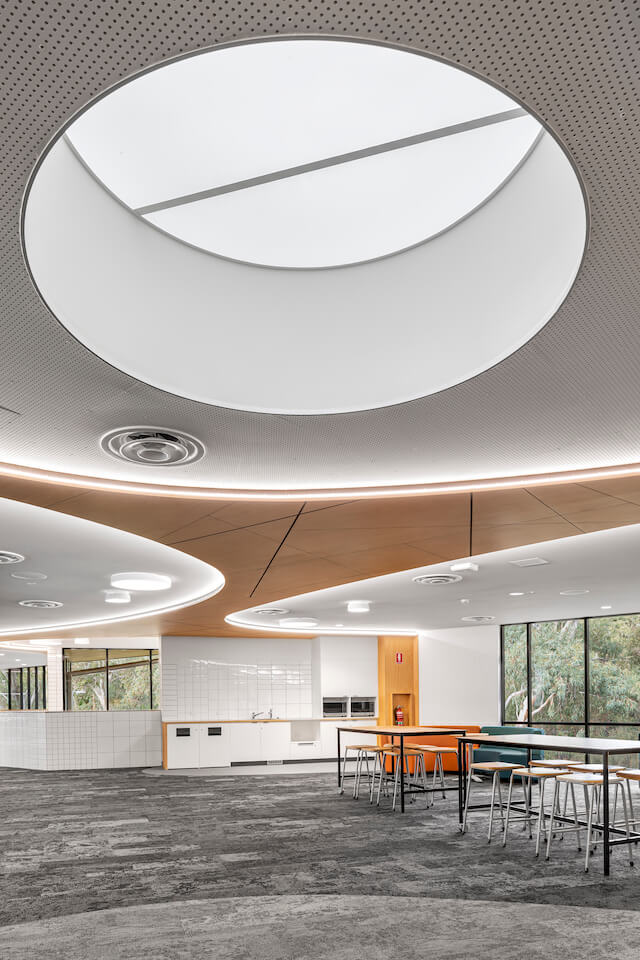 While a busy period and a global pandemic might have subdued celebrations somewhat, Russell & Yelland marked their 81st year this week, unveiling a much-anticipated rebranding.
Sense Advertising and communications consultants Word to the Wise were appointed to manage the rebrand that has been a year in development.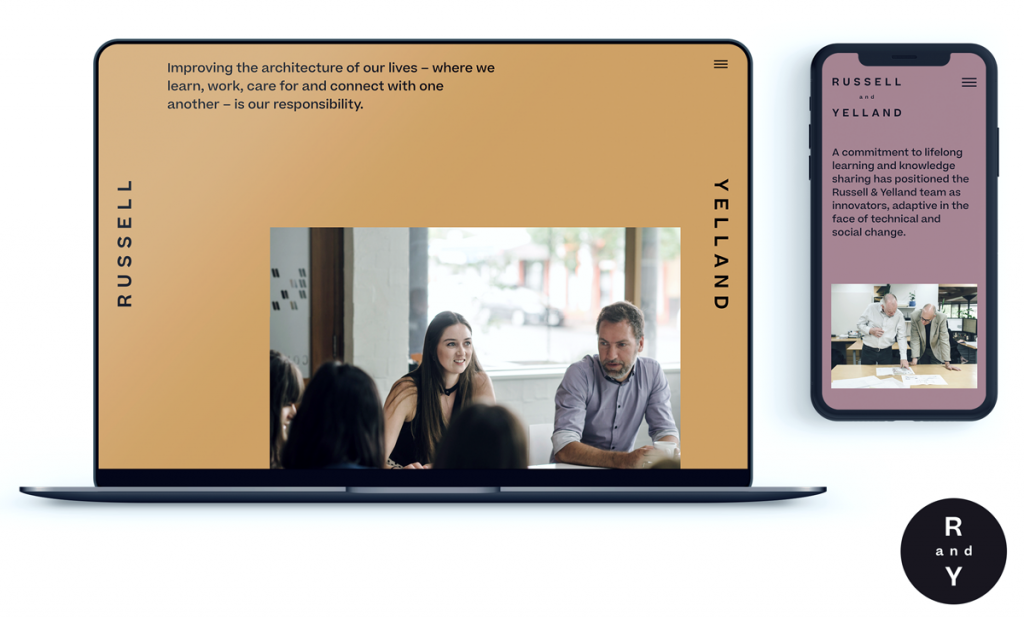 In their research and back-and-forths with the architecture firm, Word to the Wise and Sense Advertising came to understand Russell & Yelland's point of difference as anchored in their highly collaborative approach and their balancing of metropolitan and regional development needs.
Sense and Word to the Wise took all of this distilled information and developed a brand iconography, website and communication strategy that put a modern and colourful spin on classic architecture brand markings.
"When it came to the website experience, we wanted to reject the expected safe and monochromatic design so often favoured by architects," says Jo McErvale of Word to the Wise.
"Importantly, it needed to be legible to audiences who are not architects. Clients need to be able to see the potential for their own future projects and collaborations with an architecture practice they trust will understand their needs are of paramount importance."
Check out Russell & Yelland's new branding.
Earlier this year, Hassell unveiled their new brand identity, website and podcast series. The architecture firm worked with Studio Ongarato to create a new iconography that would reflect their 80-year history but that could also evolve to meet the needs of future talent, clients and collaborators

Lead photo: Russell & Yelland staff in their Unley studio (July 2020). Photo: Mel Boulden
Photography courtesy of Russell & Yelland.