Having designed the original playground 25 years ago, Gardiner Architects has designed the new Eltham North Playground after it burned down in 2017.
The playground is part of a community recreational precinct and is an iconic landmark for the area.  More than just playground, it is a community meeting place that caters for an age range from babies to young teenagers that encourages families and social groups to connect.
To help design the space, Gardiner engaged the community throughout the project to help capture the essential attributes of the previous playground that made it so well loved and utilised explains Tom Gardiner, principal at Gardiner Architects.
"Community consultation helped us identify the most important playground elements including, swinging, climbing, cognitive, and nature play," he says. "The playground design sought to incorporate all of these activities while enhancing creative and cognitive play.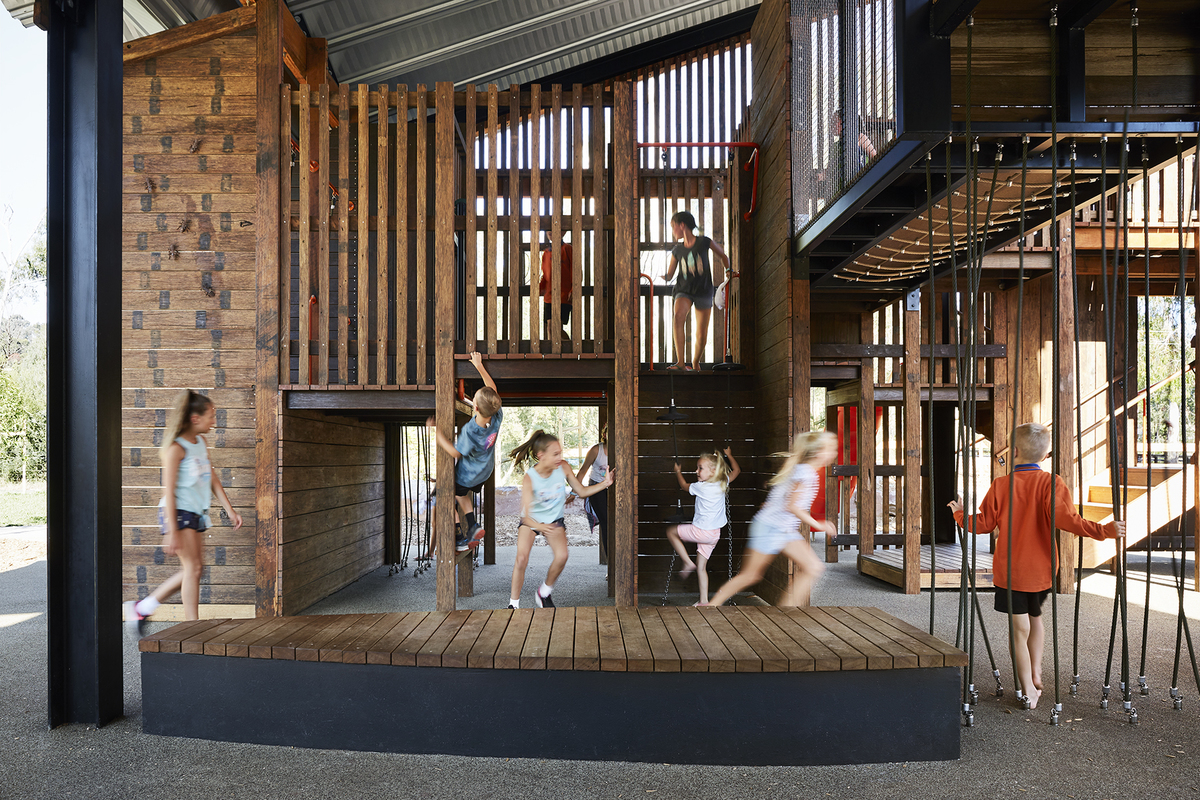 "Members of the community loved the original playground and just wanted it rebuilt where and how it was. However, a redesign process provided the opportunity to review the use of the whole site and lead to the relocation of the playground to a new position. Surrounded by tall Eucalypts and next to the Diamond Creek, the play activities don't stop at the roof edge as explorations into the surrounding bushland are encouraged. The new design captures the essential attributes of the original while being reinforced in the current response from community."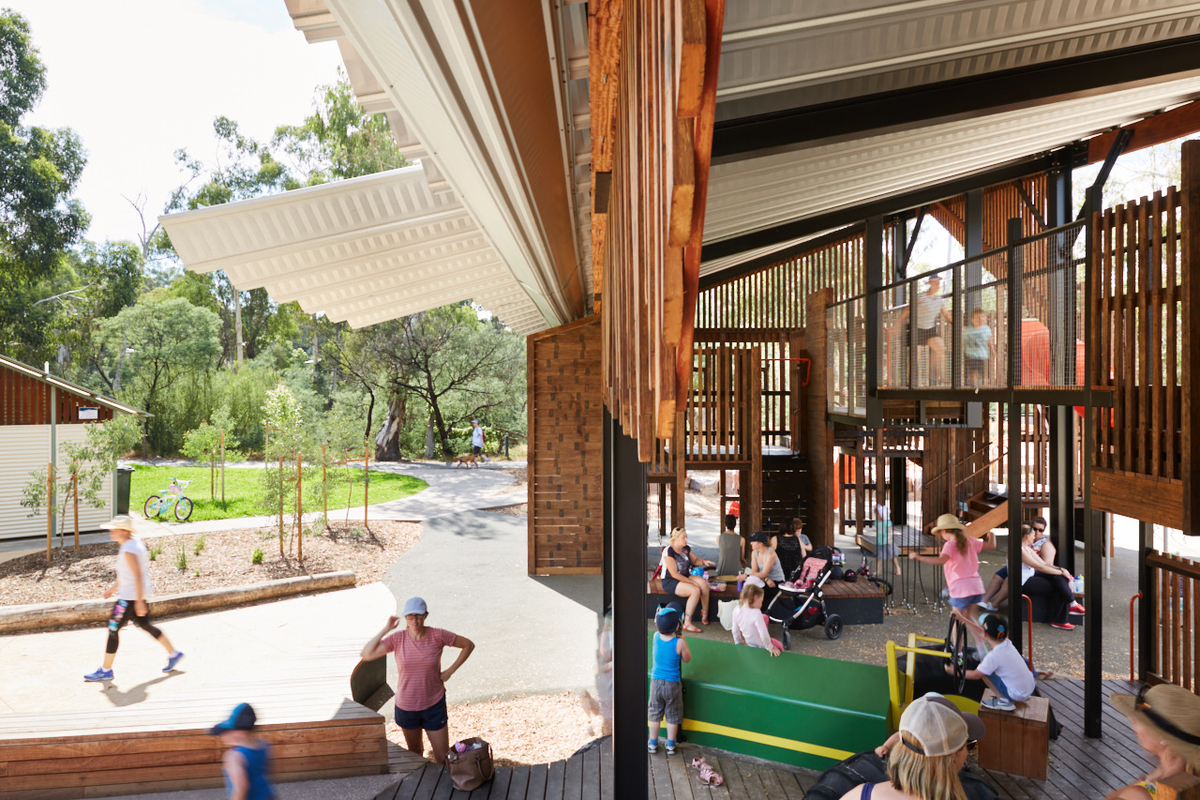 The core idea was always to provide a large covered playground that is SunSmart and usable in all weather. An expansive roof supported on timber structure creates a framework for play structures to be integrated under.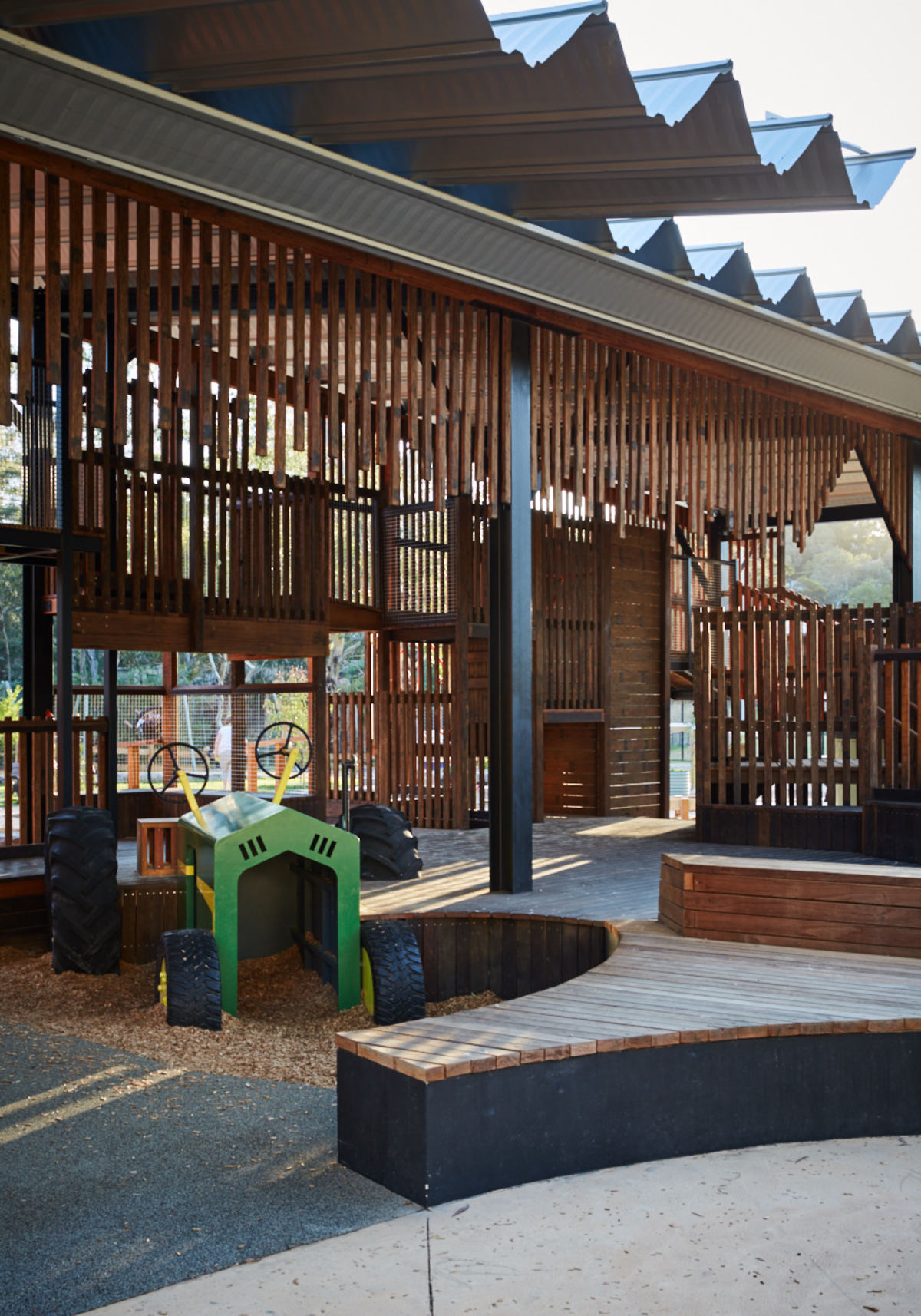 The playground challenges children intellectually, enhancing creative and cognitive play.
"The new position and reinterpretation of what made the Eltham North Adventure Playground so special has created an enhanced outcome that exceeds the brief as well as the community's desires," says Gardiner.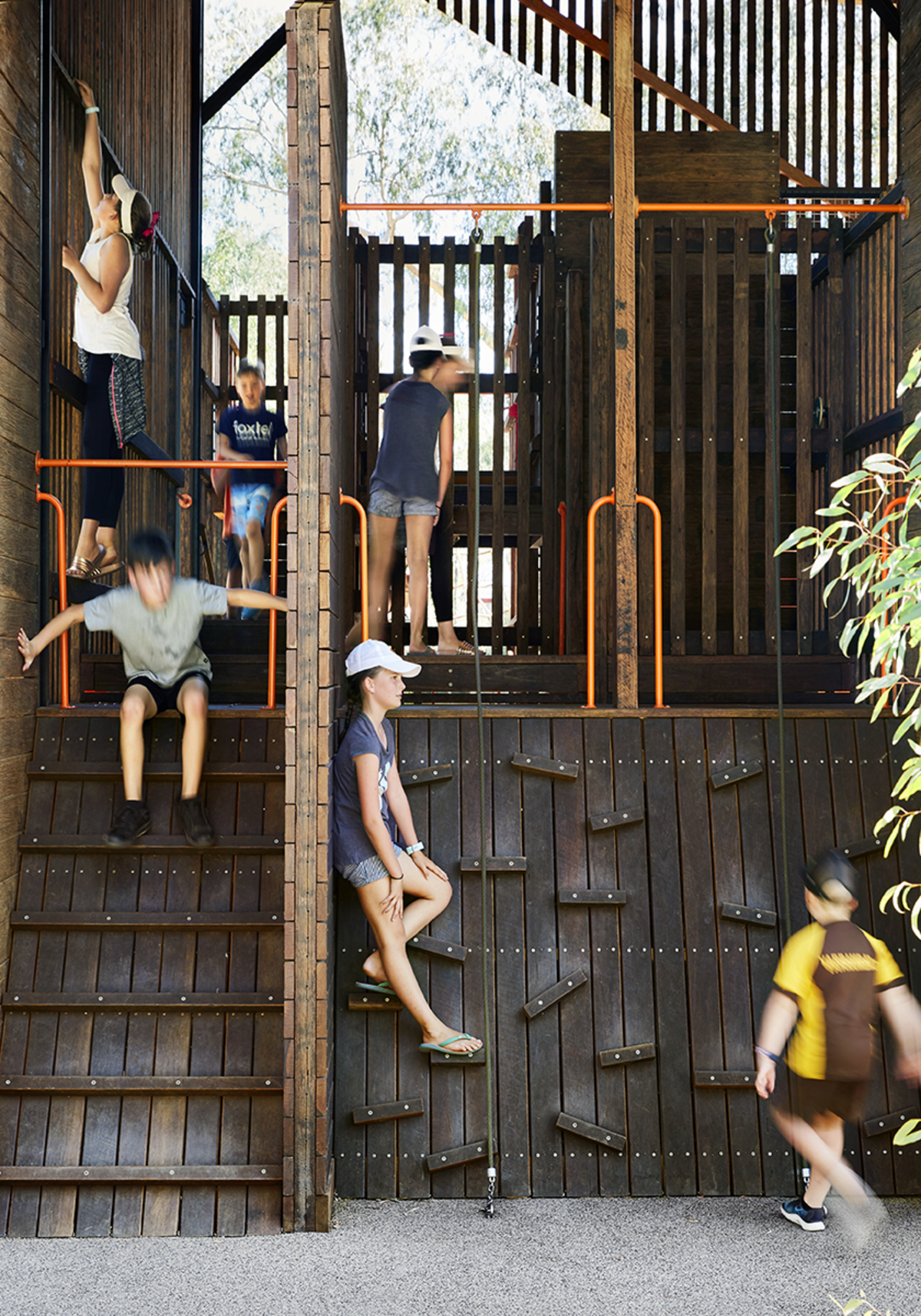 "The larger, more complex playground, provides more play opportunity per square metre of coverage while also having a stronger relationship to the landscape surrounds. It offers an exciting range of play elements integrated under a roof structure with a very high level of access, inclusion and social interaction for people of all abilities."
Photography by Tess Kelly