Marking Gardiner Architects' first multi-residential endeavour, High Street Apartments is also the studio's first significant exercise in cross-laminated timber (CLT) – a complex but fulfilling achievement.
Founded over 30 years ago by director Paul Gardiner, the Melbourne-based eponymous studio first began discussions on High Street Apartments roughly nine years ago.
The client owned an Art Deco-style house on the corner of High Street in Thornbury. After a few years of mulling over potential concepts for redevelopment of the site, it was decided that the best choice was to knock over the house and build a multi-residential project with higher density deemed appropriate for the area.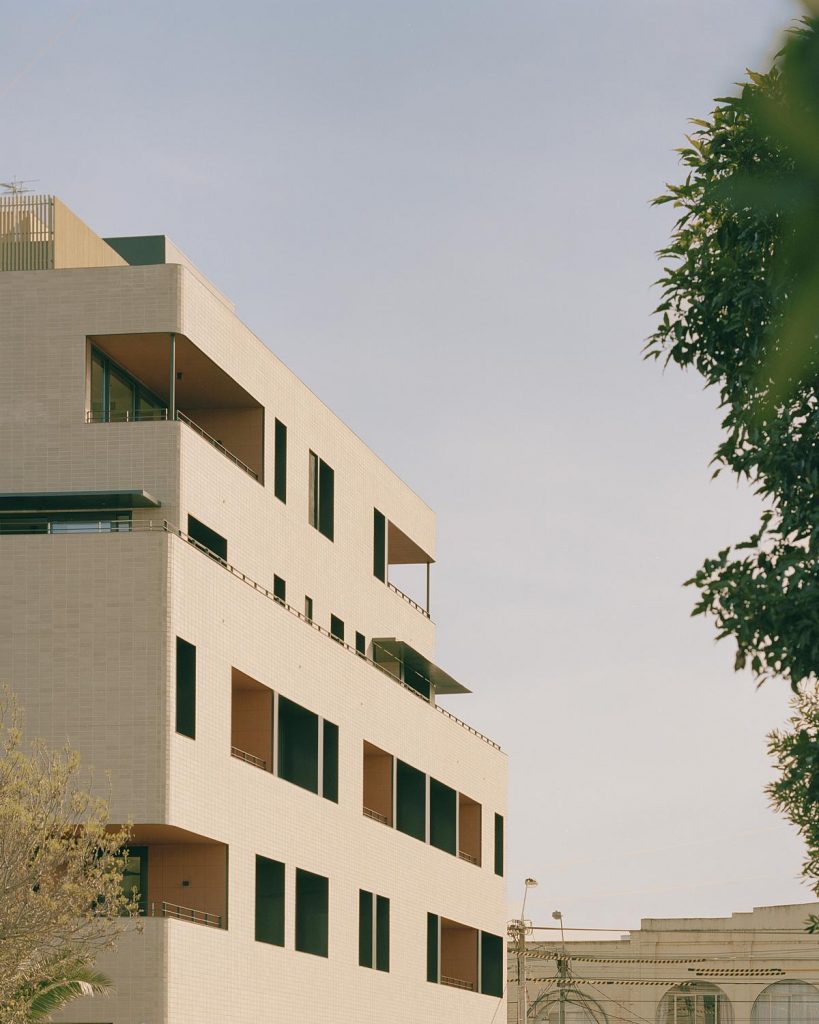 Seeking a more sustainable approach to multi-residential design, Gardiner was committed to a structural system that "didn't repeat every floor".
"Every apartment is different. There are a few that are mirror reverse, but it's not all stacked up. We looked for a structural system where you could span across and [that] wasn't governed by the layout," explains Gardiner.
"When using brick, steel or concrete panels for multi-storey buildings, it's better to have everything lined up."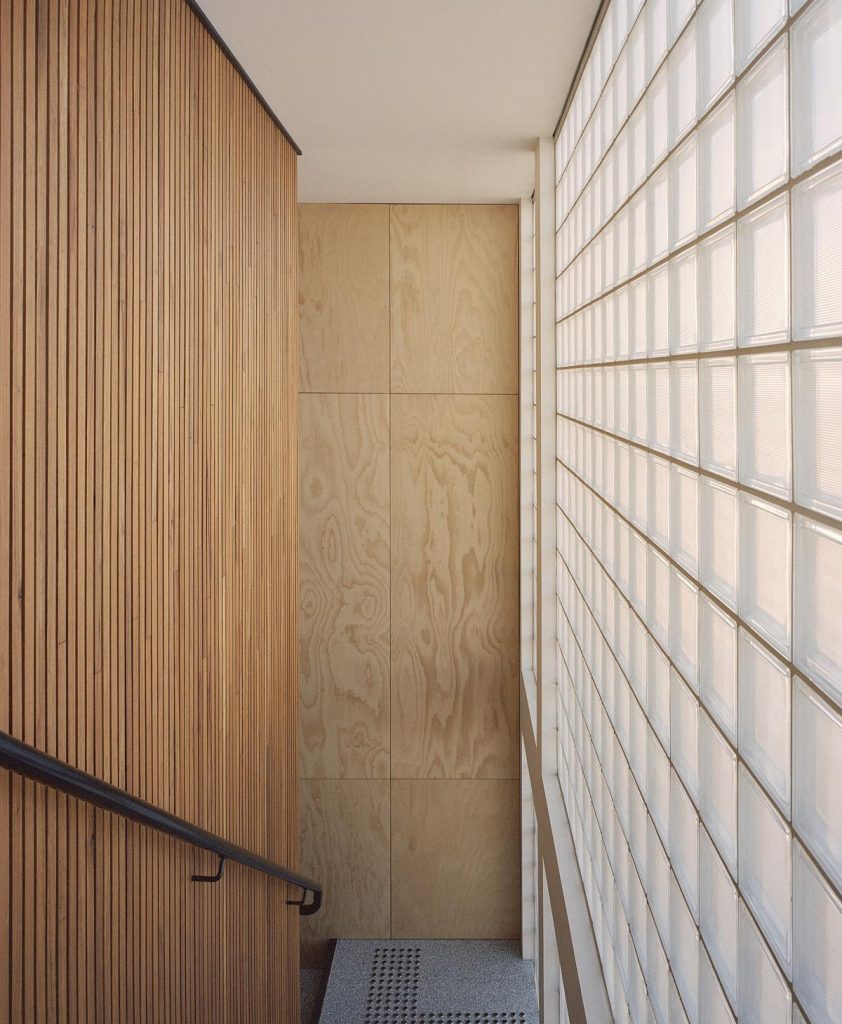 In order to avoid this repetitive floor plan, the design team turned to CLT, which is plantation timber manufactured into planks of wood with each layer oriented perpendicular to the previous.
Although technically a prefabricated system, CLT "doesn't restrict the design, but enables it", says Gardiner.
"We didn't want a cookie-cutter design. We wanted to give each apartment a sense of address, with the idea that you are entering your house rather than a long corridor with repetitive doorways all facing each other."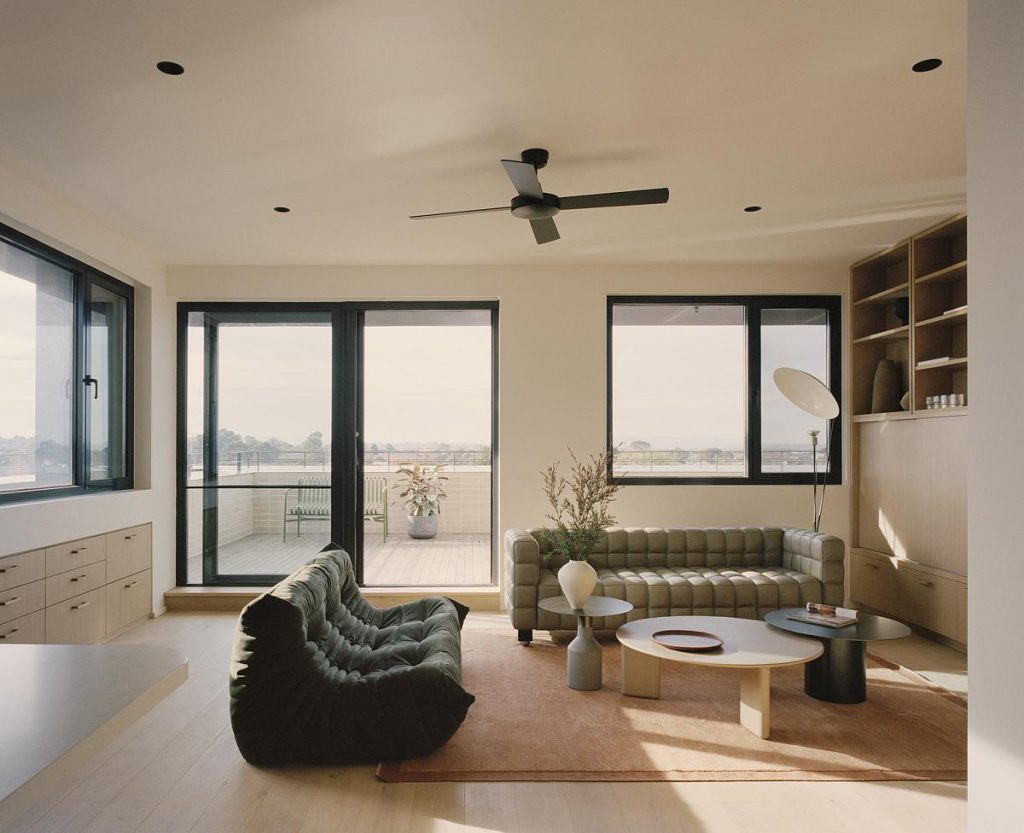 In High Street Apartments, the walls "become structural because it's all tied together – like a stack of cards", adds Gardiner. The interior layout is totally unique for every apartment – each responding to its particular outlook and orientation.
While working with CLT proved highly satisfying and sustainable, it was also extra complex, especially since the project was built during the pandemic.
"Engineered timber construction is still a fledgling industry in Australia and dealing with a prefabricated building process meant a different building procurement system that was less familiar to most people involved in the project.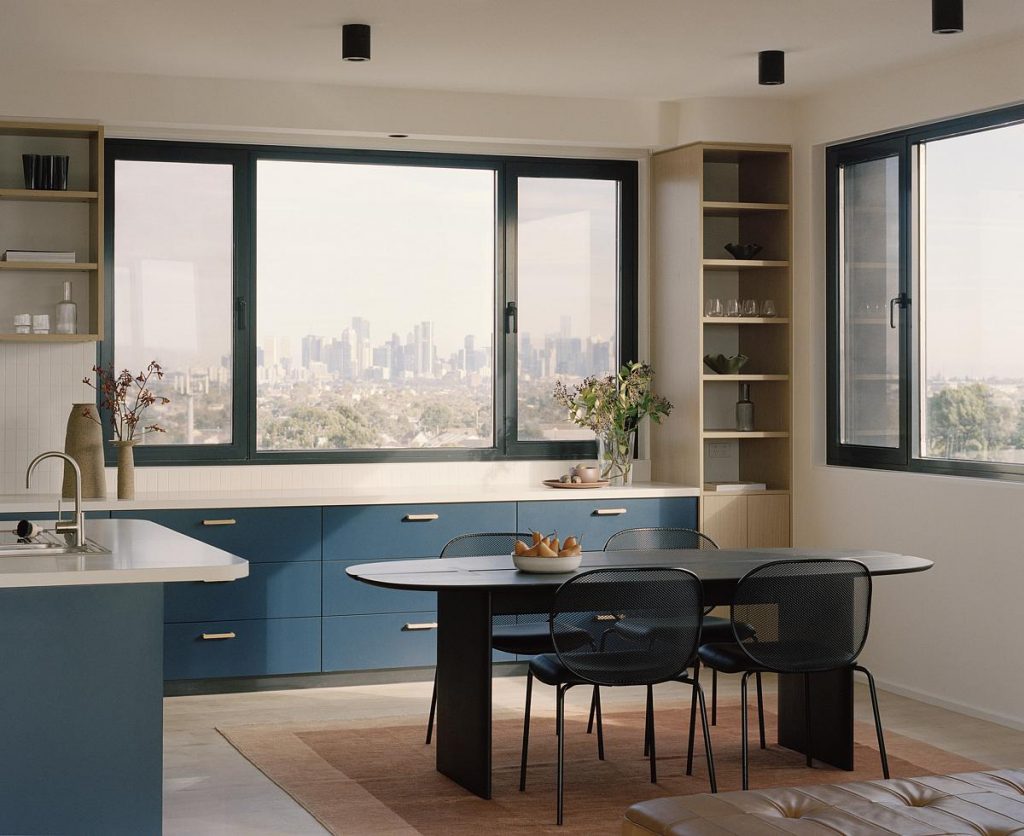 "Originally, the CLT was to be exposed internally on the ceilings rather than covering up the lovely warm tones of the timber. It was even tendered on that basis. However, a change in fire regulations during the process meant that all of the CLT ended up needing to be concealed."
Gardiner is also quick to note the circular nature of plantation timber as a "carbon sink". The qualities of CLT still make it a suitable construction material even if it can't be exposed.
"Using CLT is like building a forest. When you're a farmer and you want to do farmland, you have to replace the forest."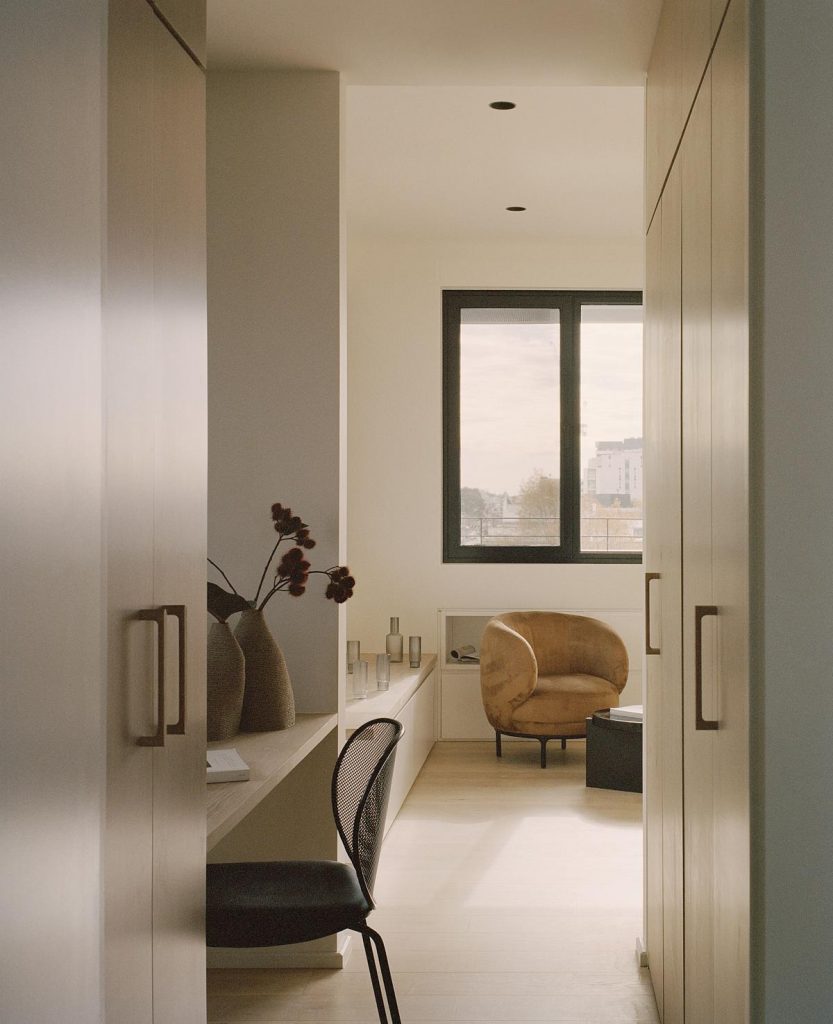 As a result of this sustainable building initiative, the apartments achieved an average 8.4-star energy rating (the highest rating was 9.3). For context, the average 'run-of-the-mill' rating is usually around 6.
Internally and externally, High Street Apartments seeks to replicate its colourful and mixed urban context streetscape in Thornbury.
Inside the apartments, the palette is warm with splashes of colour, pared back enough to offer residents the opportunity to add their own personalities.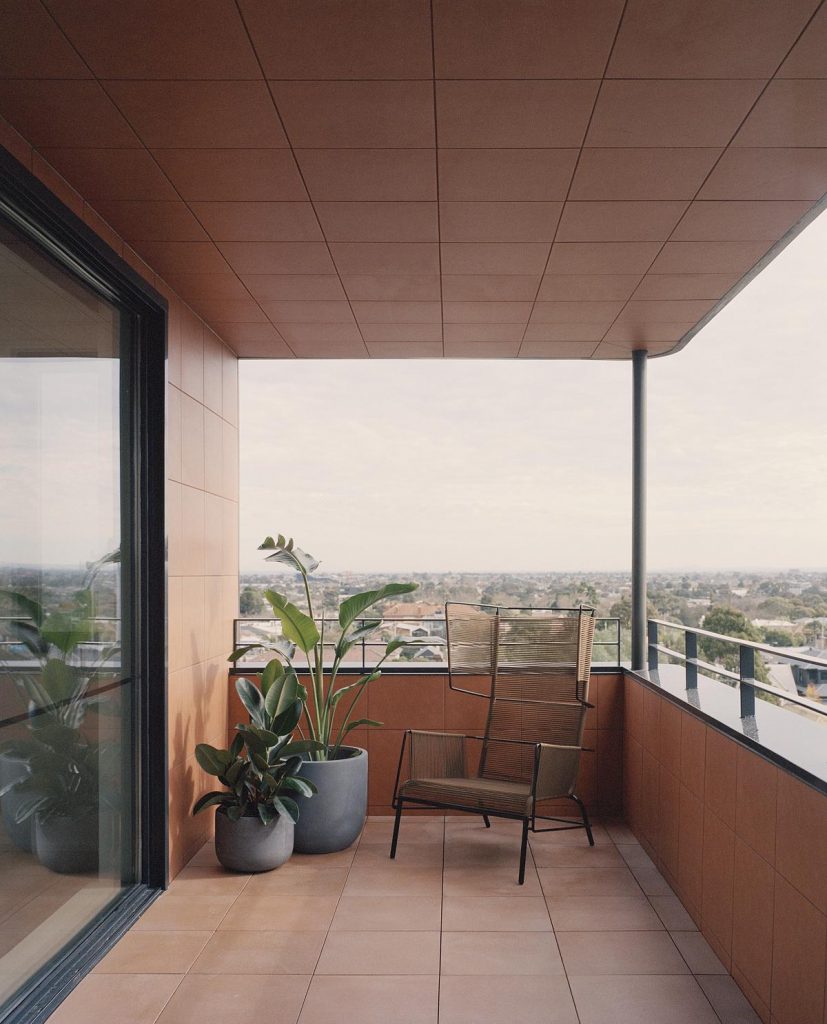 In the recessed balconies, terracotta tiles clad the wall-to-ceiling height, complementing the dark blue cabinetry in the kitchen. Vibrant tiles were used in the bathrooms to add the brightness and warmth deemed important in these smaller spaces, especially where the bathrooms were light-locked.
"The lower level apartments feature sage green in the kitchen. And it was a prominent element in most spaces to incorporate timber to add warmth back into the spaces," adds Gardiner.
The building's curved look also softens its streetscape appearance, referencing the client's demolished Art Deco house.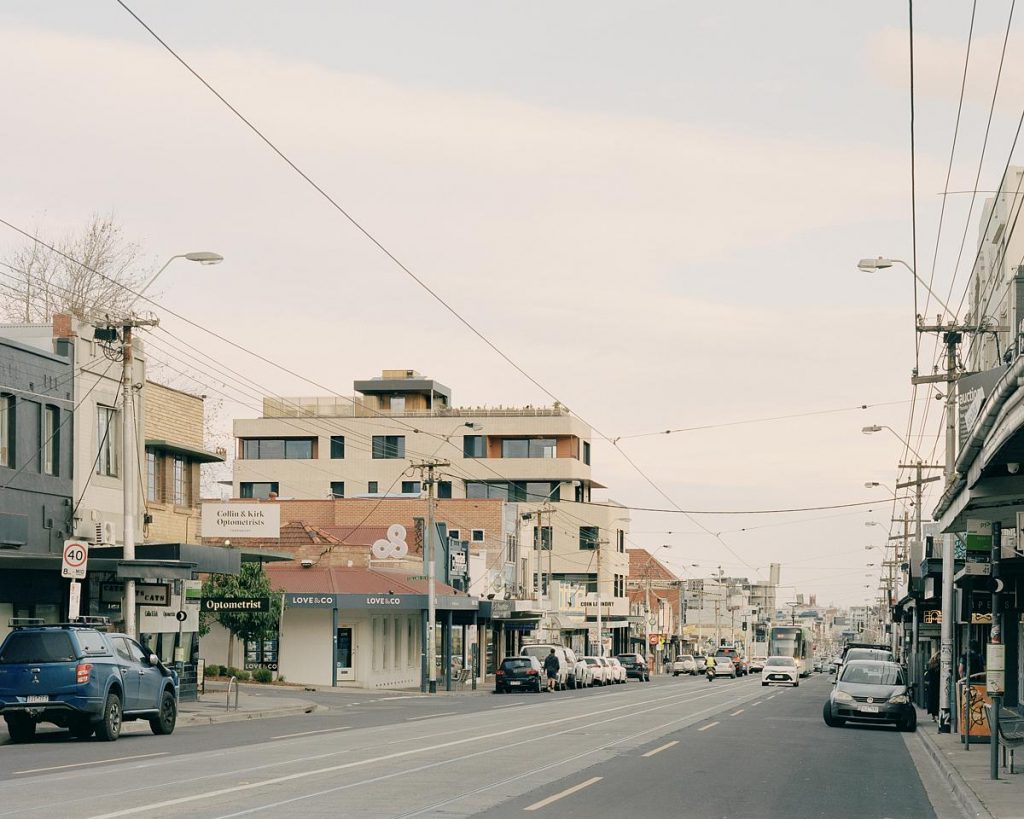 "The main lesson was the process. I will definitely build with CLT again. But the process of using it is different. Usually, we do our drawings which you put to tender to a builder and they go off to get prices from a concreter, a steel worker, a carpenter, and so on.
"But in the case of High Street Apartments, with the timelines of the prefabrication process, you're actually engaging the CLT fabricator out of order, like a year before. This means the owner is engaging and spending money a year before the builder has started without knowing the tender price.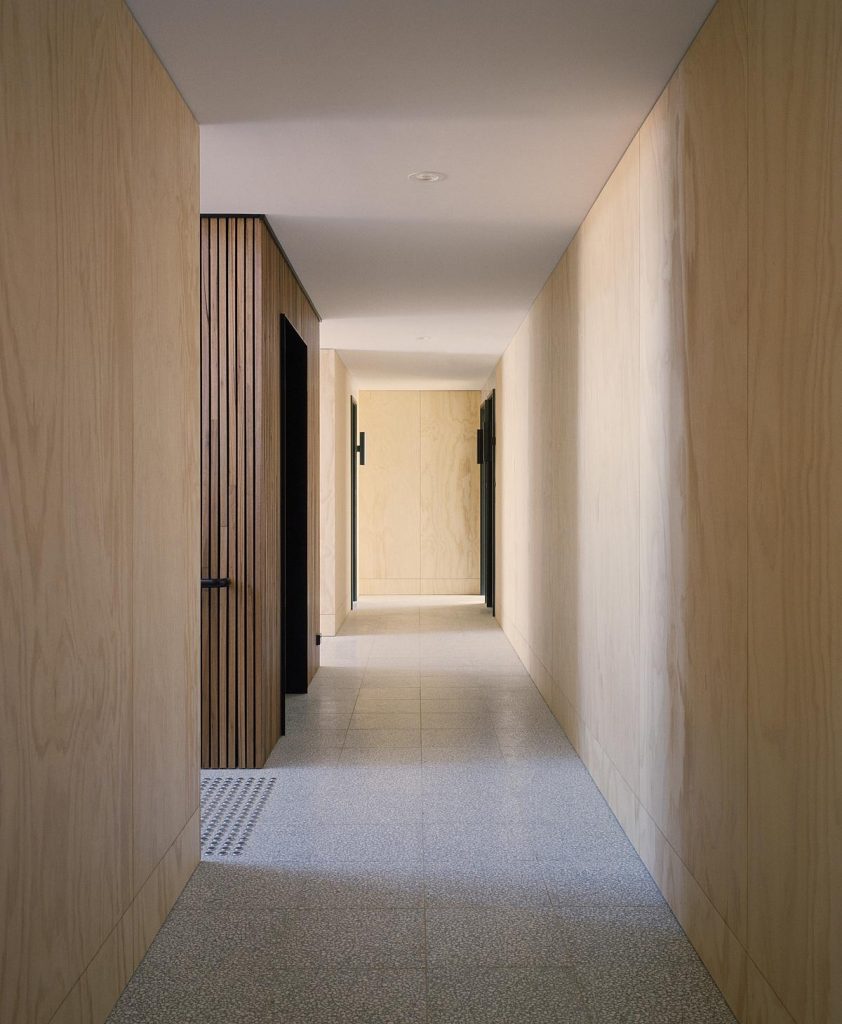 "If we did it again, I would manage that more closely and understand how that building process works – it's a different procurement system essentially."
"And there's also a level high of accuracy. Any pipe coming in, and any electrical outlet all get cut into the CLT panels. You can't do a walkthrough and change your mind and move the power point half a metre away.
"Overall, I think it's summed up by the idea of testing the norm."
With a gestation period of nine years and using unconventional building materials on a large-scale project, which also happens to be the first of its kind for the practice, High Street Apartments is a project brimming with both structural and sentimental integrity.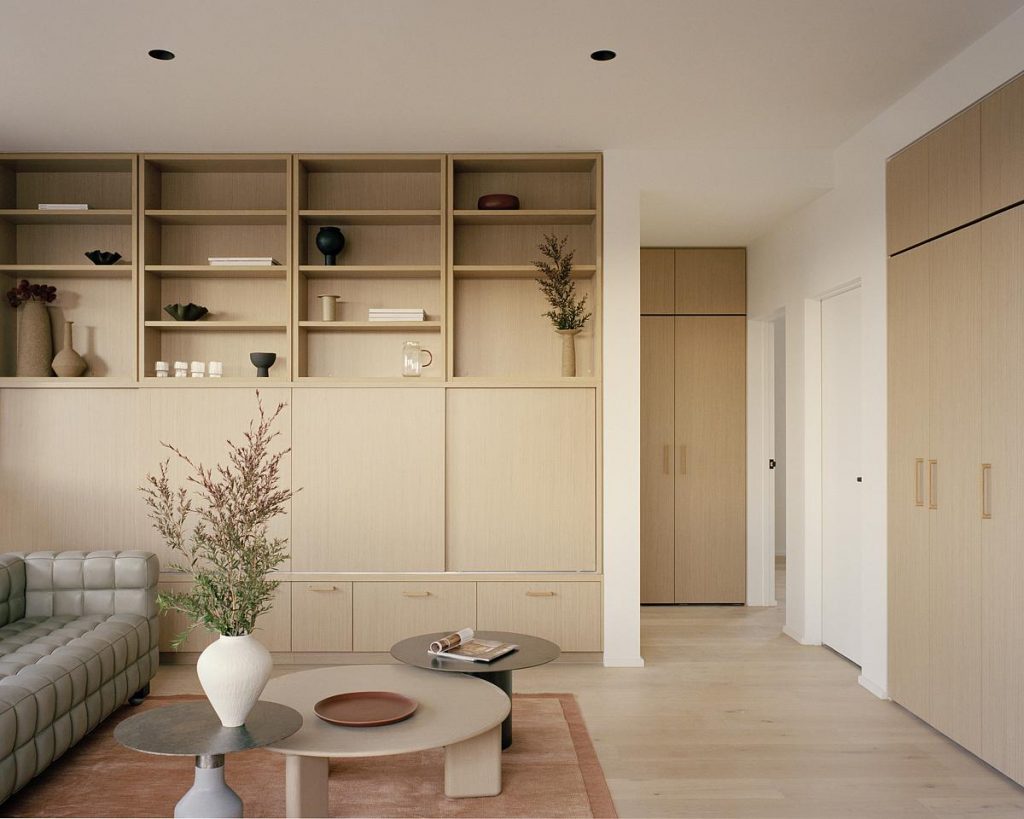 Photography by Rory Gardiner.
Staying local, take a look at Casa Cassata house by Timmins + Whyte Architecture and Interior Design, which showcases a a love for timber, Italian inspirations, and an abundance of natural light.