Located inland from Surfers Paradise, Niña by Plus Architecture is a highly considered and unique development in prime position.
Plus Architecture aims to redefine lifestyle expectations on the Gold Coast with its new residential development for Sydney-based real estate agency Macquarie York.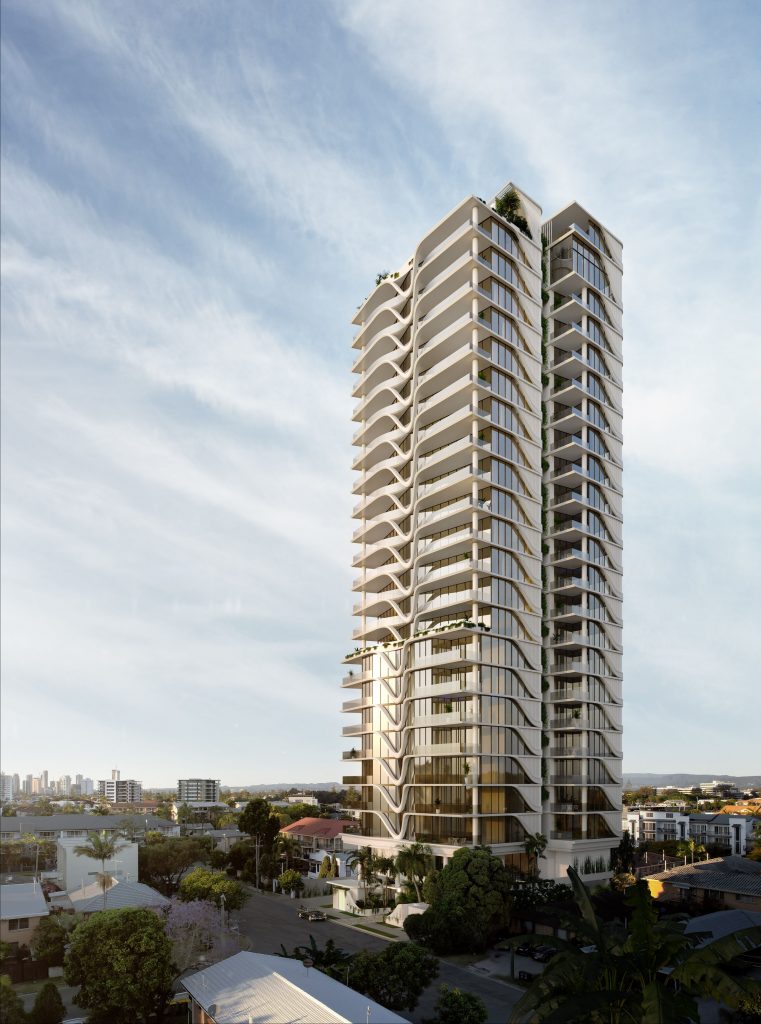 Based on current expressions of interest, Plus Architecture expects Niña to follow in the footsteps of other neighboring projects by the design firm and possibly sell out before construction is complete.
Plus Architecture director Danny Juric says the strong interest in Niña represents a "positive market response to a renewed vision and future face of the Gold Coast."
"Niña is beautiful, elegant and feminine, with undeniable strength and presence. From the very beginning, we set out to create a truly individual building and boldly stepped away from the traditional interpretations of what Gold Coast living embodies.
"The development is a truly special design, which includes the romantic ideals of coastal luxury, a distinctly modern appeal while returning a sense of wonder to the Gold Coast lifestyle," says Duric.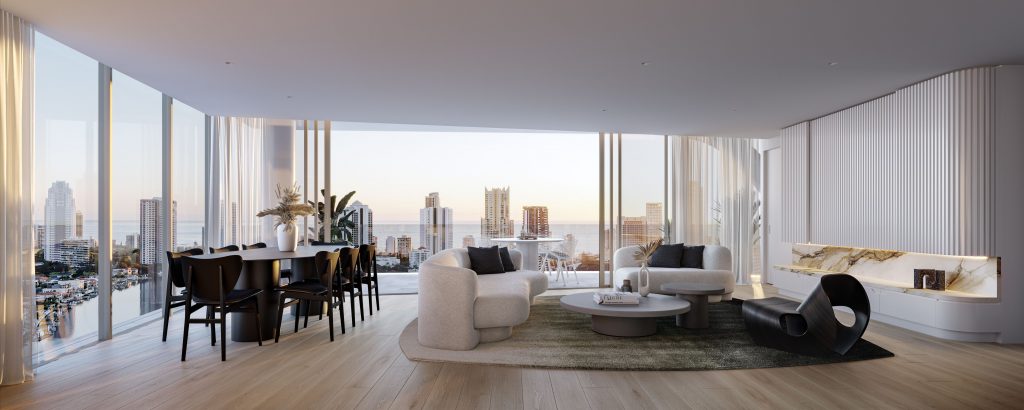 Niña's design was inspired by the surrounding soft and subtle rhythms of nature.
Plus Architecture says the form of the tower was "carefully crafted to not only provide a highly articulated form but to also represent these rhythms consciously."
Structurally speaking, levels one to seven will feature four apartments per floor with three-bedders at the front of the building and two-bedders with their own media rooms located at the rear.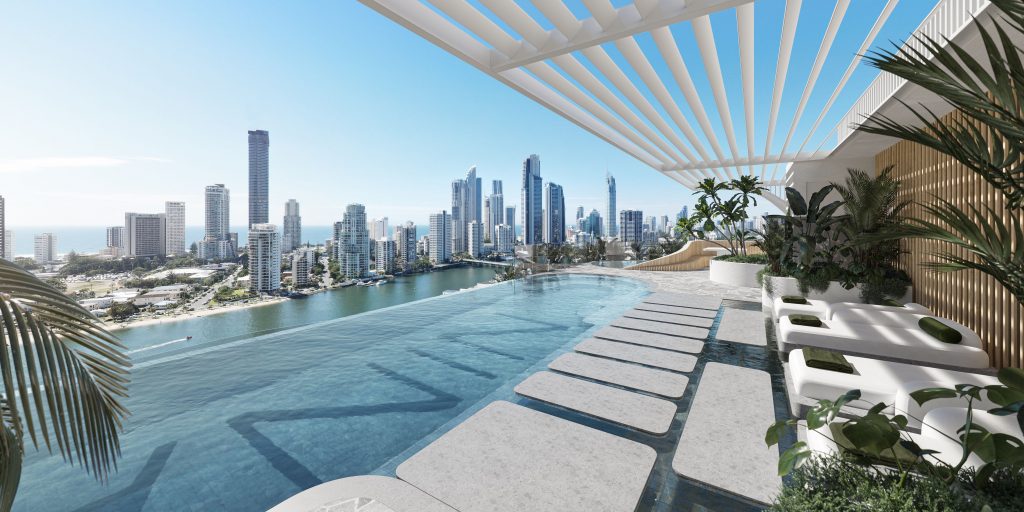 The two-bedders also include balconies that butterfly out on each side of the building to allow for views of the ocean.
The 22-level development also soaks up every ray of natural light and ventilation, all complemented by carefully considered public spaces that create a true oasis for residents to enjoy for decades to come.
Renders supplied by Plus Architecture.
Plus Architecture is a dynamic master planning, architecture, interior design and visualisation practice dedicated to delivering inspiring, impactful projects across Australia and New Zealand. Since opening its doors in 1997, Plus Architecture has won and been shortlisted for multiple awards including the AIA Awards, Property Council Awards, and Australian Interior Design Awards.
In January, Plus Architecture celebrated its 25th birthday by announcing 12 new senior appointments across Australia and New Zealand.