The demolition of the iconic brick buildings of the machine rooms of the old Alphington Paper Mills in Melbourne began this week.
The demolition not only erases the Heidelberg Road buildings, however, it also demolishes one of Melbourne's most valuable hidden artworks, which are located on the buildings' walls.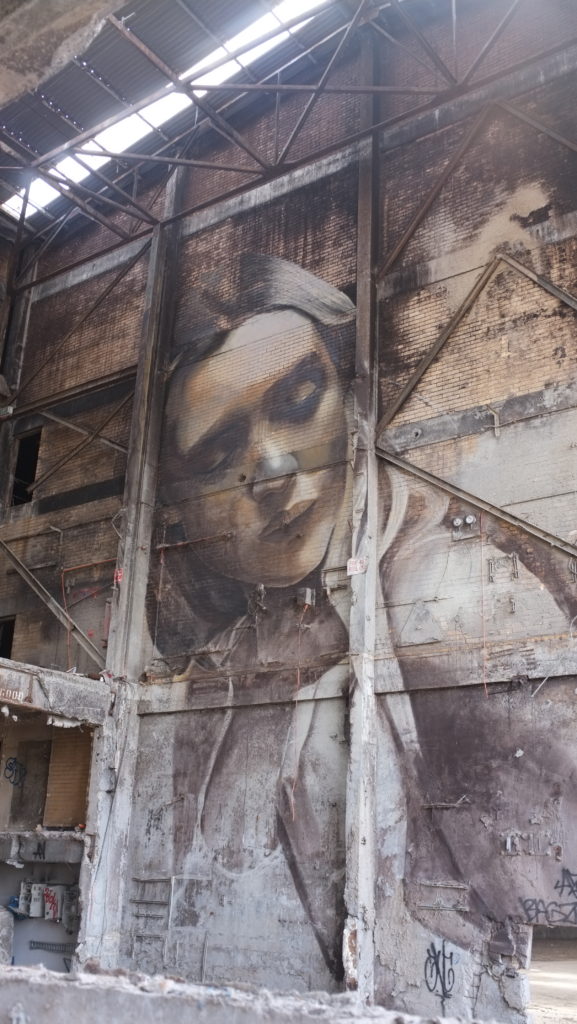 The works, by Collingwood-based artist Rone, are an extension of his 'Empty' series which was unveiled last year and investigate the themes of beauty and decay. In 'Empty', Rone secretly created murals in abandoned houses and buildings around Melbourne and documented these works in a photographic print series.
The series opened at an exhibition in October last year in the former Star Lyric Theatre building in Fitzroy's Johnston Street, which was also scheduled for demolition.
The artist is best known for his large-scale portraits of beautiful women, commissioned throughout the world from New York and Paris to Port Villa and Taipei.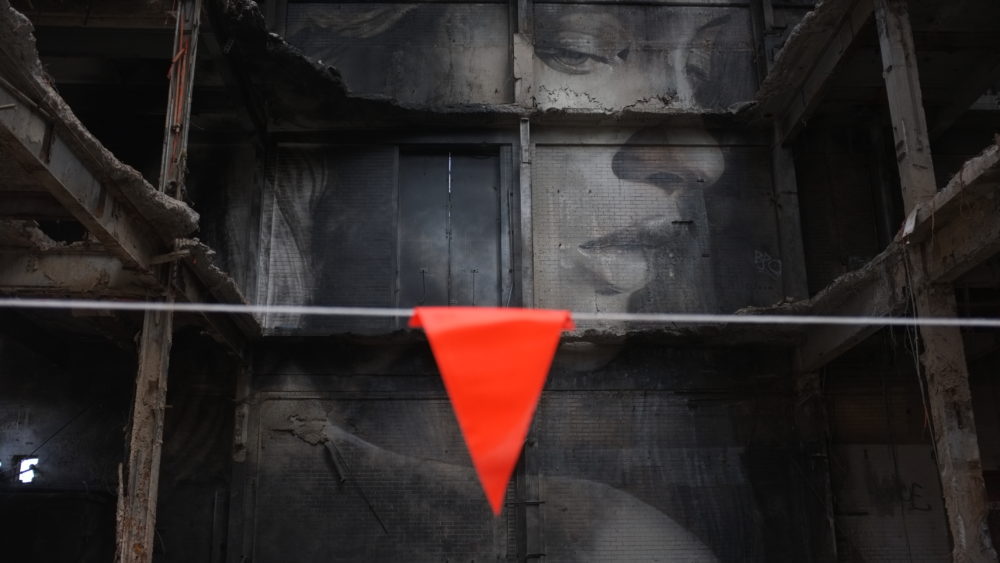 Last weekend, a small group of people were able to view the works before they were painted over and set for demolition.
The concept of documenting contemporary street art prior to its imminent removal takes the genre to a new level. This significant evolution has been recognised by the arts community via the addition of Rone's 'Empty' series being placed in the NGVs permanent collection.
The demolition of the Paper Mills will make way for one of Australia's largest urban renewal mini-suburbs, YarraBend.
As an avid art collector, Len Warson, Glenvill CEO and owner of the YarraBend development, was instrumental in engaging Rone at YarraBend. "One of our key pillars for YarraBend is the arts, so to start our journey with these works by Rone is very exciting," says Warson. This project marks the beginning of a series of artistic collaborations for the site.
Photography by Peter Roper.