Starting next year, the 15th arrondissement won't just be an eclectic residential area where quaint shops give way to city's tallest skyscraper. It'll also be home to a supersized farm producing close to a tonne of fruits and vegetables. 
Situated along Paris's périphérique, Pavillon 6 won't be occupying valuable real estate at ground level. Instead, it'll sit atop the Porte de Versailles Exhibition Centre, set to open in 2020.
The ambitious urban project is headed by Agripolis, a farming company, with designs from French firm Valode & Pistre, better known for Saudi Arabia's Jeddah Mall and the Monaco Sea Extension.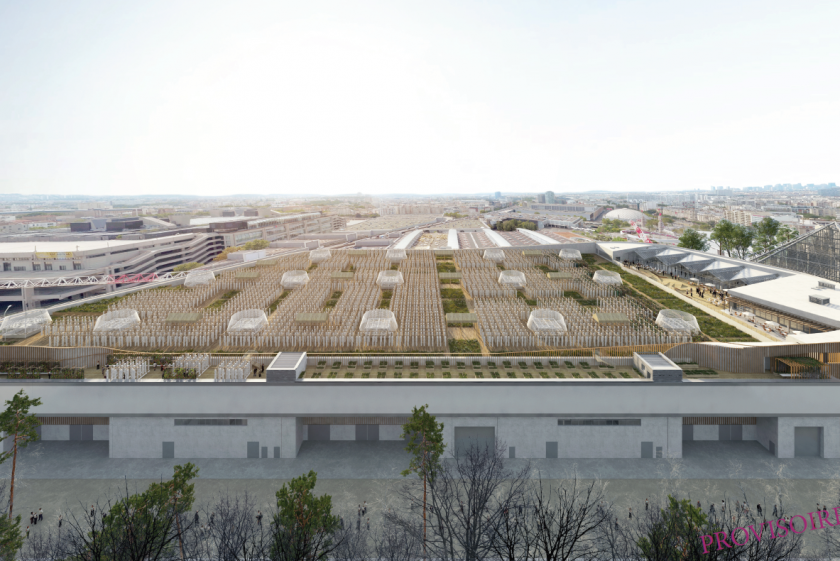 With an area of 14,000 m², it's the largest urban farm in the world and is part of a decade-long renovation project of Paris's most populous arrondissement.
The locally grown fruits, vegetables and herbs will be directly sold to visitors on site and served up at the nearby restaurant, Le Perchoir, which is a project partner.
Collective catering and gift baskets of produce, as well as farm tours, workshops and event spaces are also in the works.
Cofounder of project partner Cultures en Ville Clément Lebellé told Architectural Digest metropolitan areas are the focal point of a number of ecological issues.
"These issues include the loss of natural ground cover, pollution and rainwater management, but also societal issues such as the lack of connection between urban dwellers and their food supply," she adds.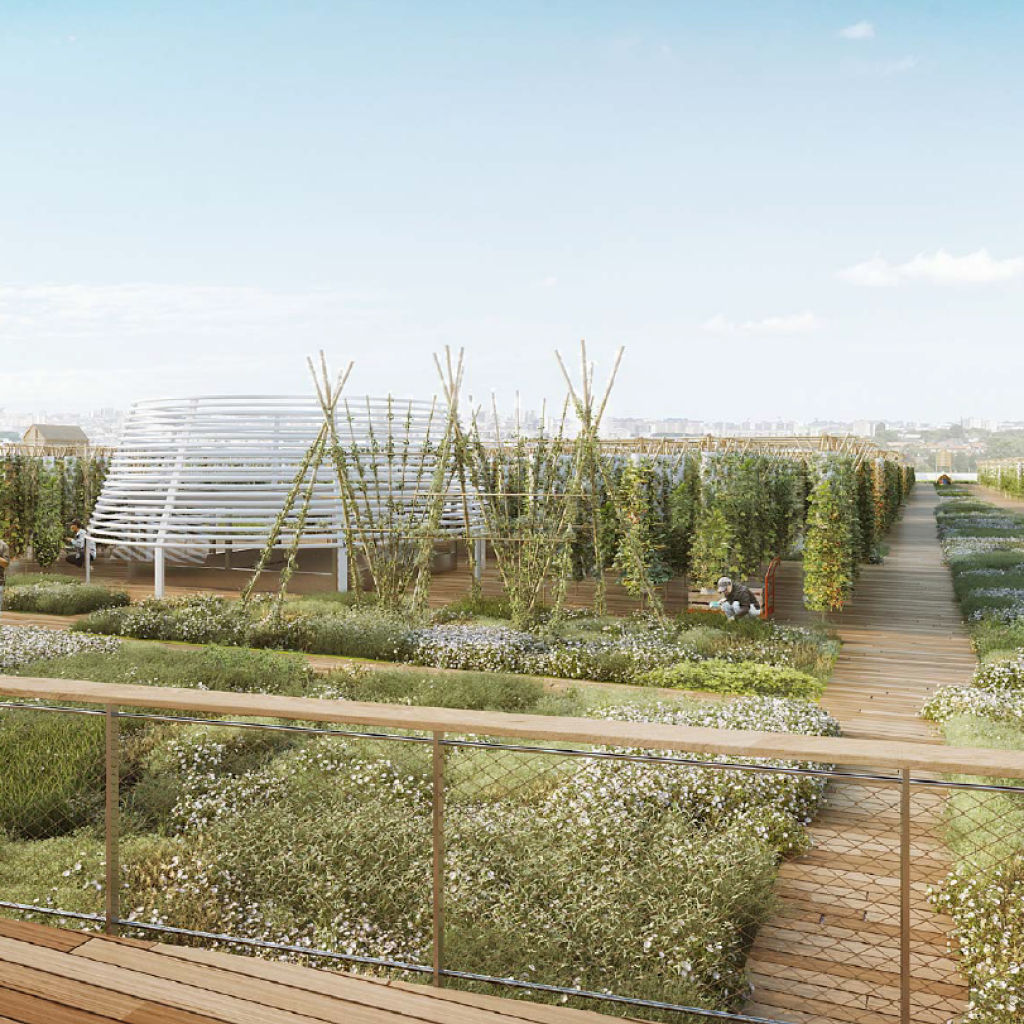 All the produce will be grown in the aeroponic style, that is, arranged vertically above ground in crop columns fed by rainwater and organic nutrients. Despite these credentials, the produce can't be labelled as organic, since French regulation only awards this title to fruit and vegetables grown in the ground.
About 20 market gardeners will work on the site, tending to more than 30 different types of fruit, vegetables and herbs. Residents will also be able to get involved in the project with 140 cultivation spaces available for rent.
Agripolis says it hopes the farm does more than just offer Parisians high quality, ultra local, seasonal produce. Its goal is for the project to become an example of innovative urban agriculture, serving as a sustainable design model that nourishes the city and encourages visitors to change their lifestyle and eating habits.
Photos supplied.