Brisbane-based architecture practice O'Neill Architecture has welcomed new partners to help solve client problems through "the pain of good design".
With the recent appointment of Megan Morice and Andrew Kimmins, the boutique practice behind Fortitude Valley's The Eminence says it isn't just about the final building.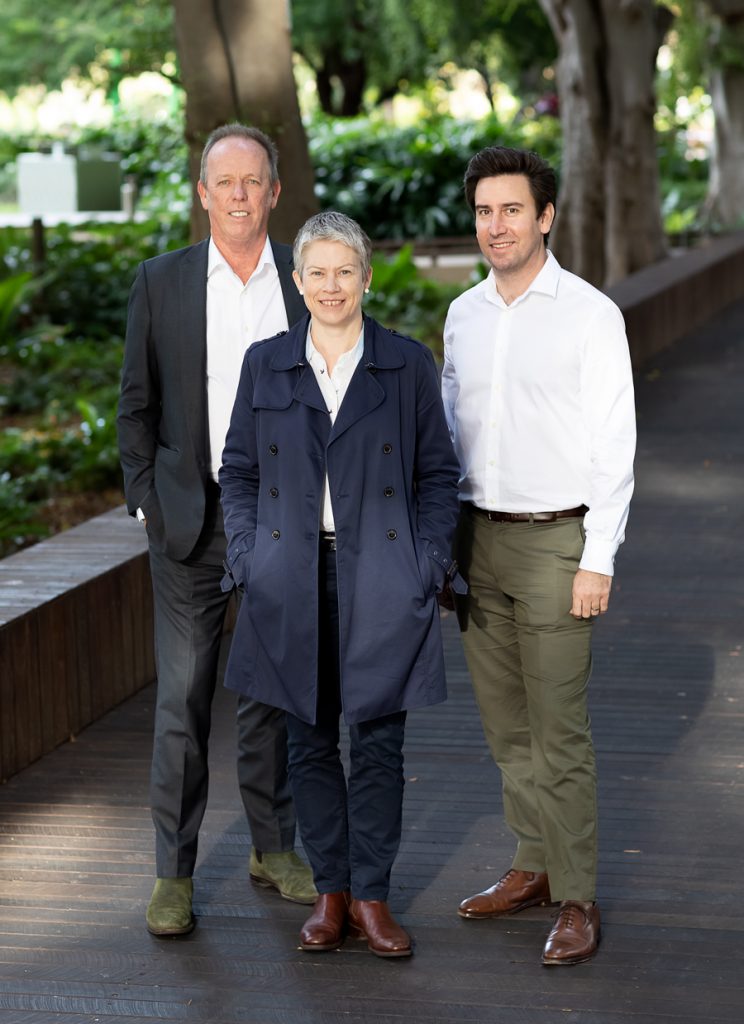 "There are many architects who can create good buildings, but there are not as many interested in the operational efficiency of the building, its place in the market and how efficient it is over its lifecycle," founder and fellow partner Justin O'Neill tells ADR.
"This is the pain of good design – all of those things, without dumbing down the final building.
"We like to keep a bit of magic in all of our projects."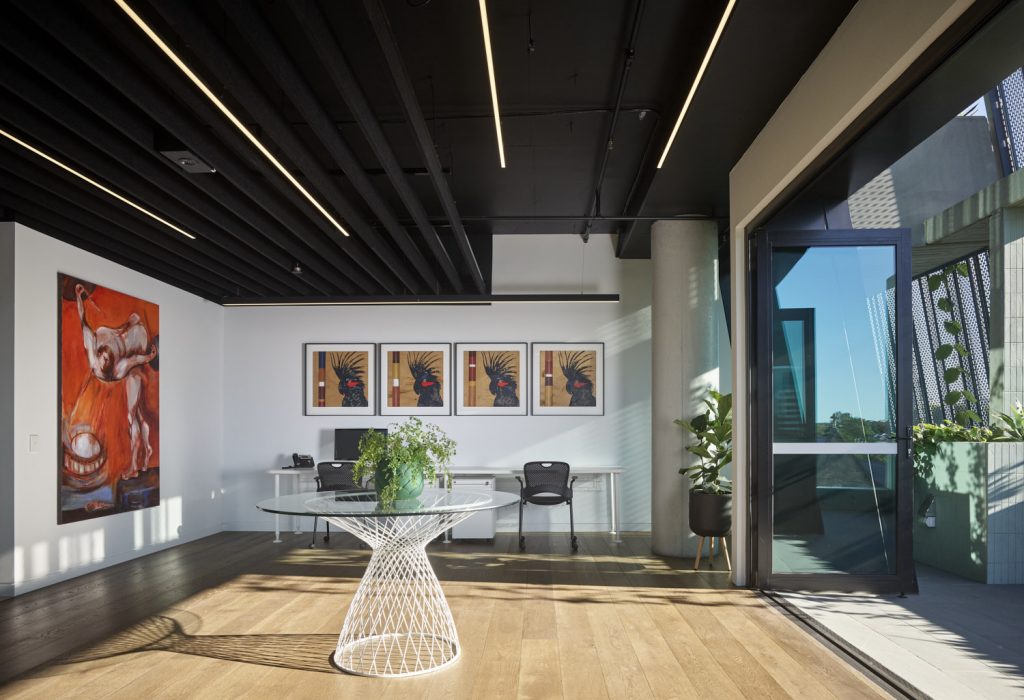 O'Neill Architecture applied this approach to its most recent project, The Eminence – a boutique, commercial development adjacent to St Patrick's Church in McLachlan Street.
Flanked by a sloped sun-shading screen and landscaping on all floors, the building features a restaurant and retail at ground floor level, commercial offices on floors 1-6 and a rooftop terrace with decks to the north and south.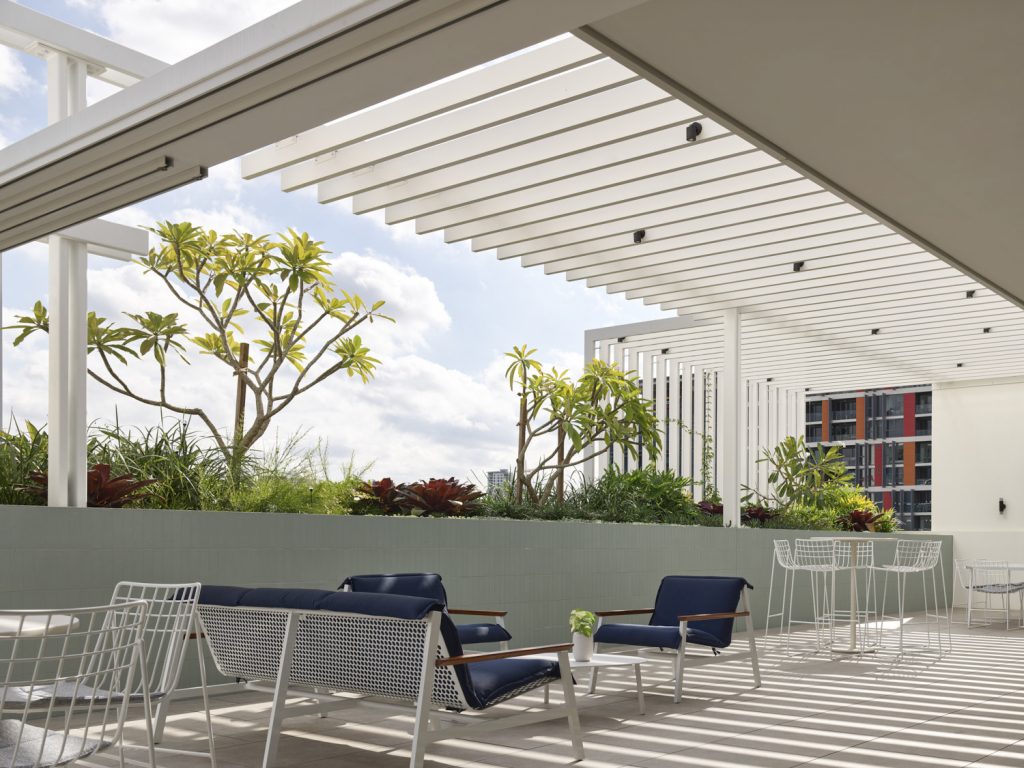 Morice and Kimmins were both promoted to help the practice continue to carve out its own unique direction.
As new partners, O'Neill says the duo will also be fundamental in providing a humanistic approach to his practice's future direction.
"We are always going to be a commercially minded firm and we take our responsibility to our clients very seriously. To us, it isn't just about how we want something to look. It's about making our clients successful," Morice adds.
"This means we don't just design buildings; we design and produce spaces for our clients' own clients, spaces for their staff, spaces that increase their bottom line, spaces that build their brands and spaces that evolve and grow as they evolve and grow."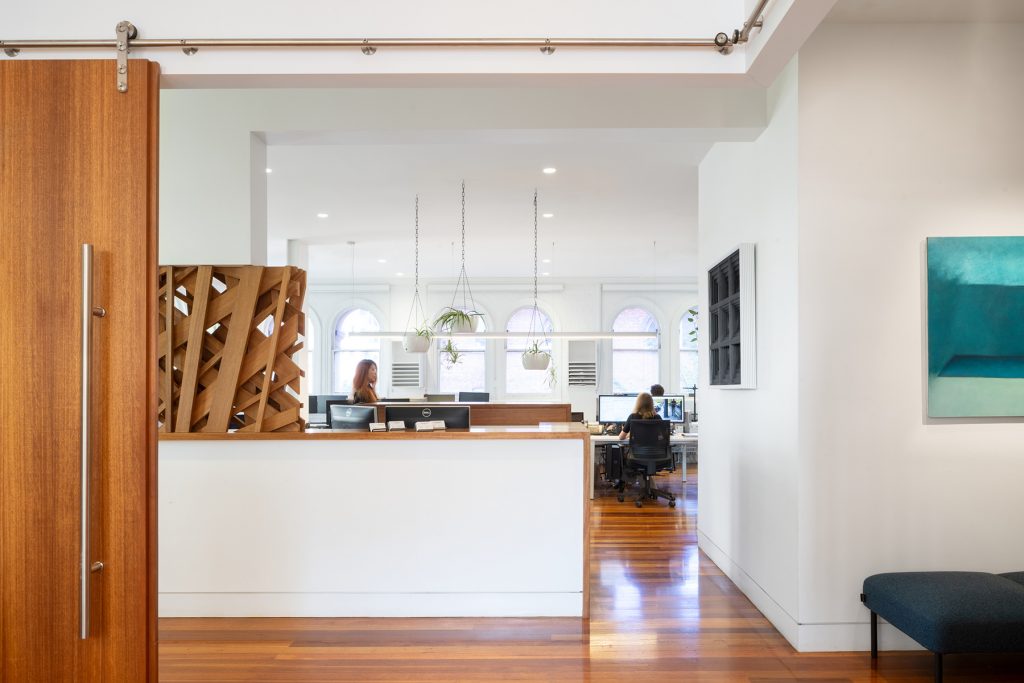 With a project portfolio that includes commercial properties, retirement and aged care living, private residences, master planning and public spaces, the O'Neill Architecture team is united in its focus on building relationships with its clients and cementing its reputation as a trusted partner.
"We have this intangible thing that we do that involves a very strategic approach where we take the time to understand our clients' problems and we create pathways through those problems," concludes O'Neill.
"We work proactively to develop new approaches and new models. We take the time to work out why the standard solution to a problem isn't working and we take the time to work out how we can synthesise the contradictions of a project to create something new."
Photography: Scott Burrows.
Also in Brisbane, JDA Co. recently restored the beloved The Princess Theatre to its former glory with the goal of returning the space to the actors, musicians and audiences as soon as possible.