Set to be built in New York, the unconventional skyscraper by Adjaye Associates could be the second tallest building in the city.
Led by Sir David Adjaye, the practice has designed the project for a 1.2-acre vacant plot of land in Manhattan and is being backed by the Peebles Corporation, the McKissack Group, Exact Capital and Steven Witkoff.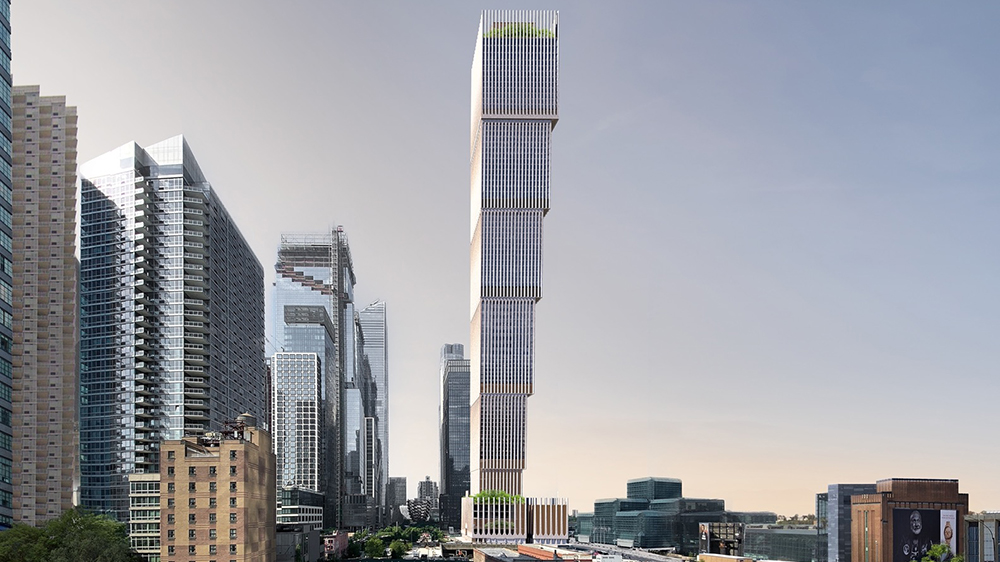 Adjaye Associates says Affirmation Tower would be the first skyscraper from a team of Black architects, developers, lenders and builders in the city's history.
"Unfortunately for most of New York's history, African-Americans and people of colour have been rendered mere economic tourists who gaze upward at one of the greatest skylines in the world with the intrinsic knowledge they will never be able to participate in what really makes it unique," says NY Interfaith Commission For Housing Equality head Rev Dr Charles Curtis.
"The awarding of this project to this team will send a statement that architects, developers, engineers and financial professionals of colour are now full participants in this great miracle of global capitalism."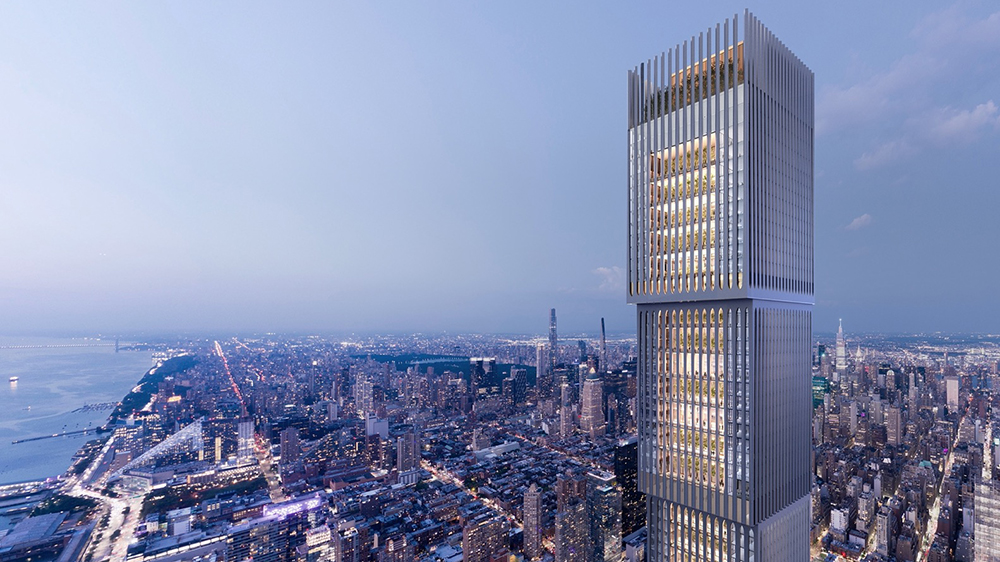 The design for Affirmation Tower features an almost 500-metre-tall skyscraper that widens as the building rises upwards, cantilevering outwards five times in total.
The end result is an inverted and asymmetrical shape compared to conventional skyscraper designs, positioned next to Manhattan's Javits Center, one block away from the city's High Line and Number 7 subway line.
Inside, initial plans include two hotels and office spaces, with a theatre, ice-skating rink, plenty of outdoor terraces and an observation deck.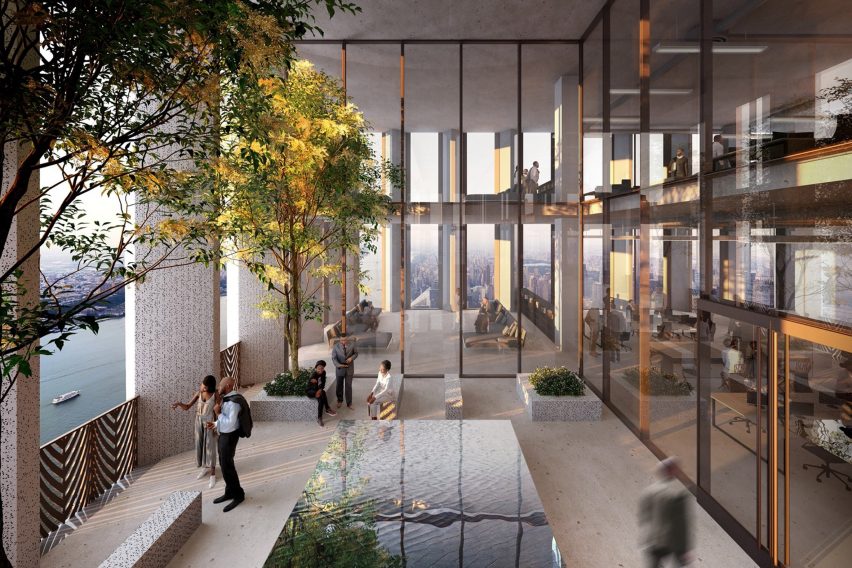 Affirmation Tower would also be the new headquarters for the Mid-Manhattan National Association for the Advancement of Colored People branch.
In a statement, Peebles Corporation CEO Don Peebles says the project is "emblematic of true equity in development" and a "symbol for all who visit New York, cementing in brick and mortar that New York is serious about economic inclusion."
Photos courtesy of Peebles Corporation.
Also in international news, Pritzker Prize winner Grafton Architects added another trophy to its collection this week, taking home the 2021 RIBA Stirling Prize for Kingston University London's Town House.