All images courtesy, GURNER. 
The many similarities between Collingwood's heritage protected facades and the streets of New York City are about to increase due to a new luxury residential project by Melbourne based architects Elenberg Fraser.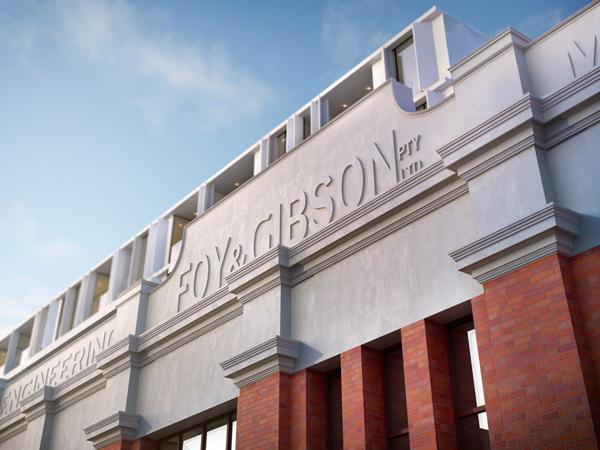 A stroll through the suburb's back streets reveals late nineteenth century converted factories many still baring the names of their original industrious inhabitants. Commonly referred to as the Foy & Gibson precinct named after the pioneering retail empire which produced a host of leather, furniture, clothing and hardware goods, the area was largely dominated by the department store as well as a string of spinning and woollen mills.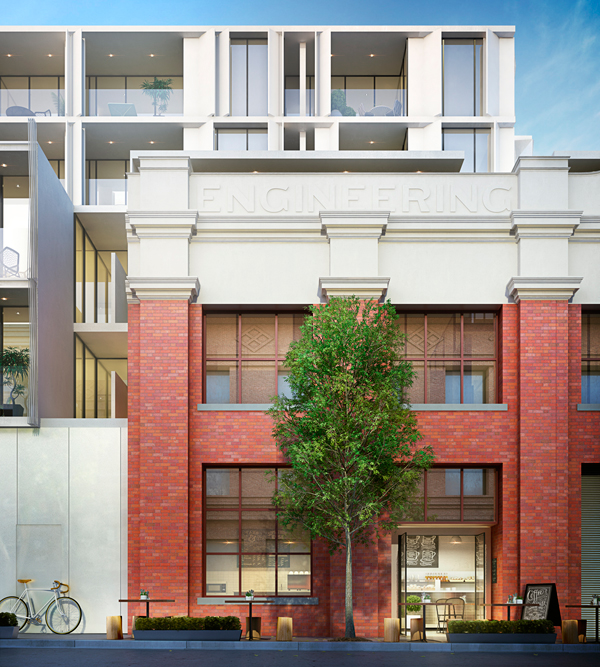 Upon this backdrop architects Elenberg Fraser have used New York's meatpacking district as inspiration for GURNER's 107 Cambridge Street development. Like New York's now largely gentrified suburbs, the development will cater for Melbourne's more "sophisticated owner–occupier market." The client brief called for the interiors to have a  "a one-off custom residence feel."
Complimenting a palette of black, white, grey tones, each apartment contains warehouse-inspired kitchens with aged brass tap fittings, bronze mesh concealing kitchen essentials and joinery detail. Other features include dramatic bookshelves, intricate hatched tiling, while aged white or dark timber floors further anchor the arrival of luxury interiors to Australia's top searched for real estate location – according to realestate.com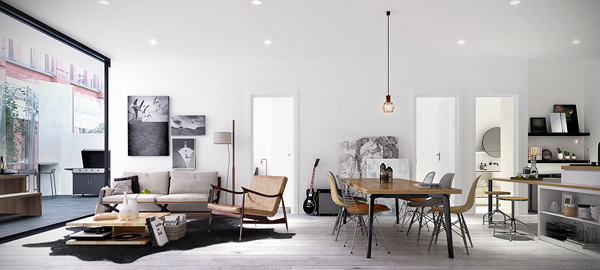 GURNER have a reputation for only selecting sites within a 2-3 kilometer radius of the CBD with existing thriving cafe cultures. Given this profile it is little wonder the once working class suburb of Colliwngwood has more than arrived in the luxury apartment market as a developers dream location.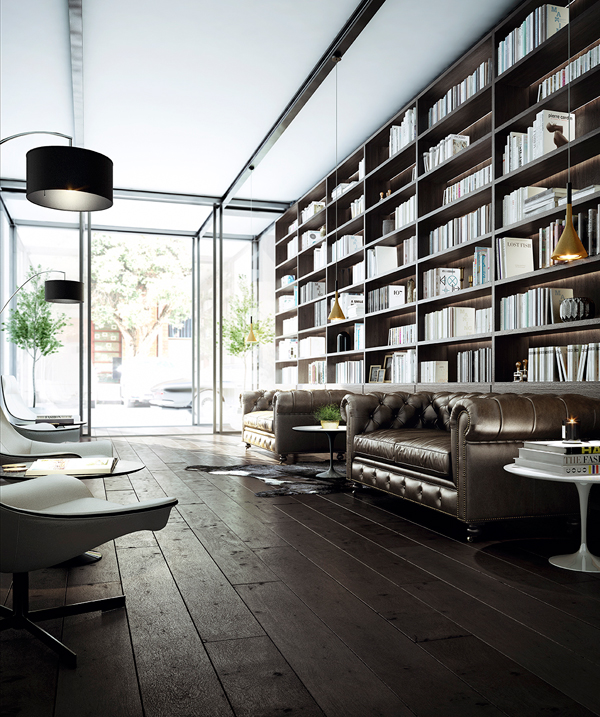 Read more about the changing face of Melbourne's residential landscape, Suburban skyscraper: largest ever development for Melbourne suburbs.