Images courtesy Moreau Kusunoki Architectes
An enigmatic Paris-based architecture practice has been announced as the firm to helm the design of the Guggenheim Helsinki.
Run by the Solomon R. Guggenheim Foundation, the anonymous international design competition generated 1715 submissions and was judged by a jury of 11, including Atelier Bow-Wow's Yoshiharu Tsukamoto and Anssi Lassila of the Office for Peripheral Architecture.
Founded in 2012 by husband and wife Nicolas Moreau and Hiroko Kusunoki, the practice makes a point of refraining from media attention, believing that "architecture is best conceived in reserve and introspection".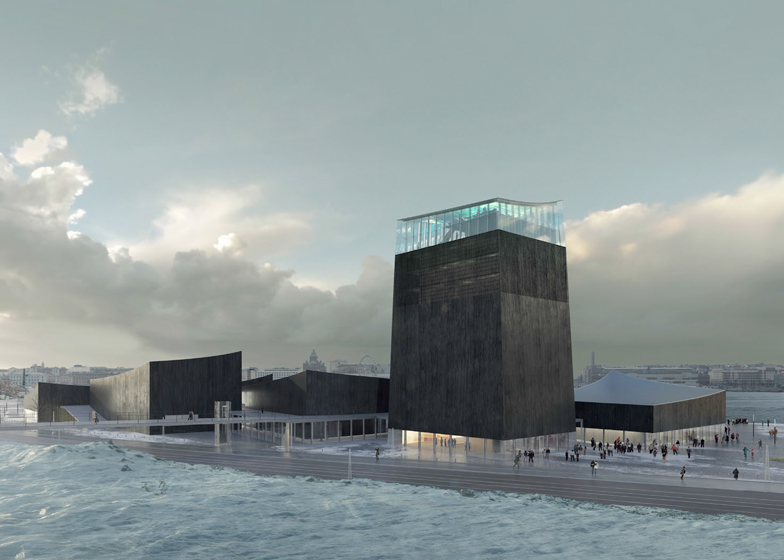 Moreau Kusunoki Architectes' original design statement outlines their intent for the 12,000 square metre waterfront museum, as follows:
"The design of the Guggenheim Helsinki and its woven landscape are based upon a sensitive and sympathetic approach to the context and nature of Helsinki. The design encourages people to flow within a new cultural core that is linked to the rest of the city, through the port promenade and the pedestrian footbridge to the Observatory Park. This flexible access welcomes not only the visitors but also serves as a key cultural destination for the community."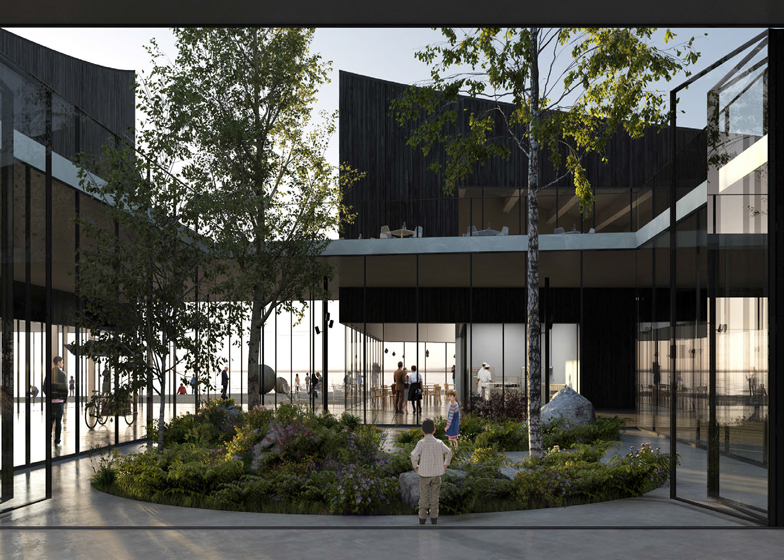 "The museum skyline is composed by independent volumes, highlighted by a landmark tower. These fragmented art exhibition spaces allow strong integration with outdoor display and events, while the lighthouse offers a new perspective over the city. This new museum concept together with the charred timber façade echoes the process of regeneration that occurs when forests burn and then grow back stronger."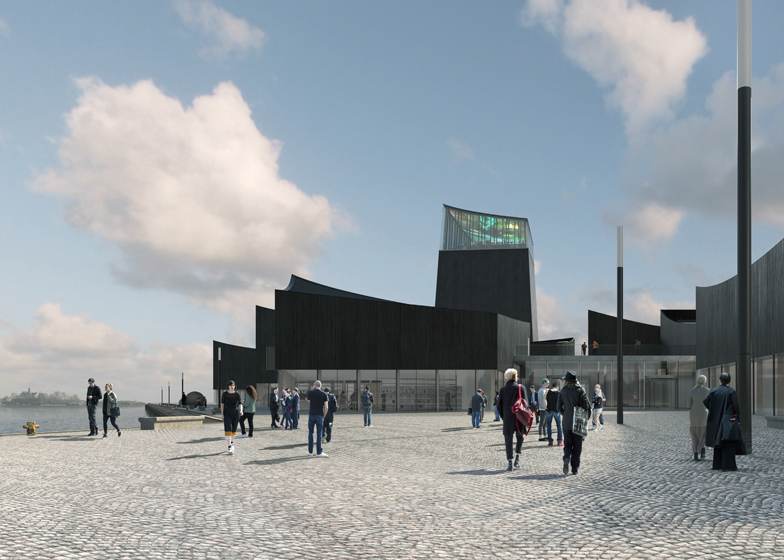 The chosen design appears as a shadowy mass of buildings, huddled at the waterfront site. At an urban level, the various pavilions of the museum give way to courtyards and internal corridors. Buildings with vaguely trapezoidal footprints resolve in curved peaks at roofline corners, akin to the pitched roof of a tent, or perhaps more appropriately given the nautical context, the curve of sails.
As winners of the prestigious tender, Moreau Kusunoki Architectes receives €100,000 (AUD$138,994).