Sign up for our newsletter
One of the more noteworthy trends in today's home architecture movement is the push towards open-air living, dissolving the traditional barriers between indoor and outdoor spaces. Yet exposing the home to whims of Mother Nature seems less prudent design and more practical burden. Rain and waterlogging are a particular bane of open-air designs, exposing indoor spaces to water transgressions, and outdoor surfaces to the erosive effects of 'ponding' (undrained water pools).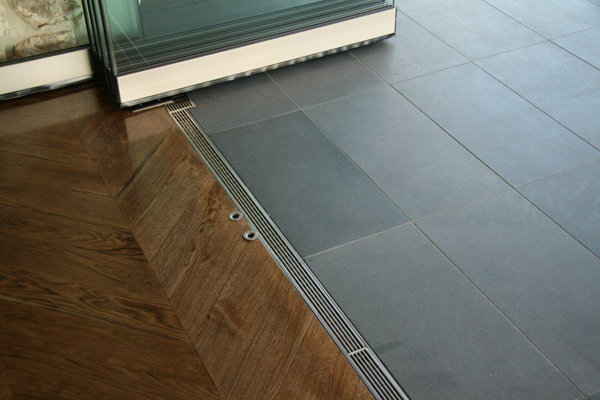 Enter Threshold Drainage: a specially customised drainage system that marries exquisite low-impact design with excellent drainage possibilities for today's open-air home designs. Developed over 20 years ago as a requirement for special needs access, Threshold was originally designed to eliminate the 'trip-and-slip' hazards of stepdown partitions, delivering uninterrupted access between indoor and outdoor living areas.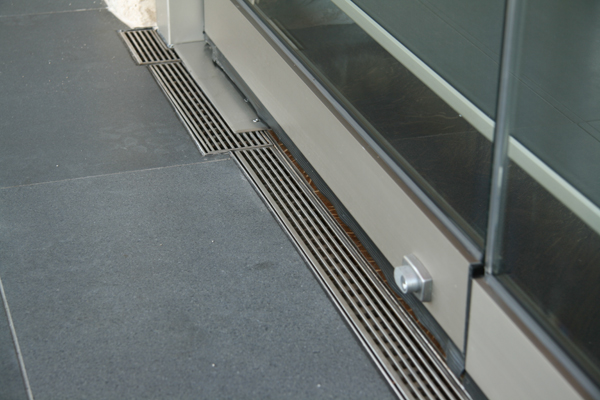 Complementing a range of open-plan doorway constructions, Threshold has emerged today as a hallmark of chic, sleek and practical drainage, and a cornerstone of today's design movement of 'bringing the outdoors in'. Threshold is a defining example of elegance in simplicity. The low-profile design consists of an external lineal grate which sits flush beside the doortrack, in precise alignment with the ground surface. An integrated, concealed subsill collects water flows and condensation around the doorway, conveying it to the external drainage system. Threshold's streamlined, low-impact, structure acts as both water barrier and active water conduit, ensuring excellent drainage possibilities between the indoor/outdoor divide.
Visit www.stormtech.com.au for more information.
unltd is a new lighting technology by ambience, which allows creative lighting possibilities that have never been possible before.